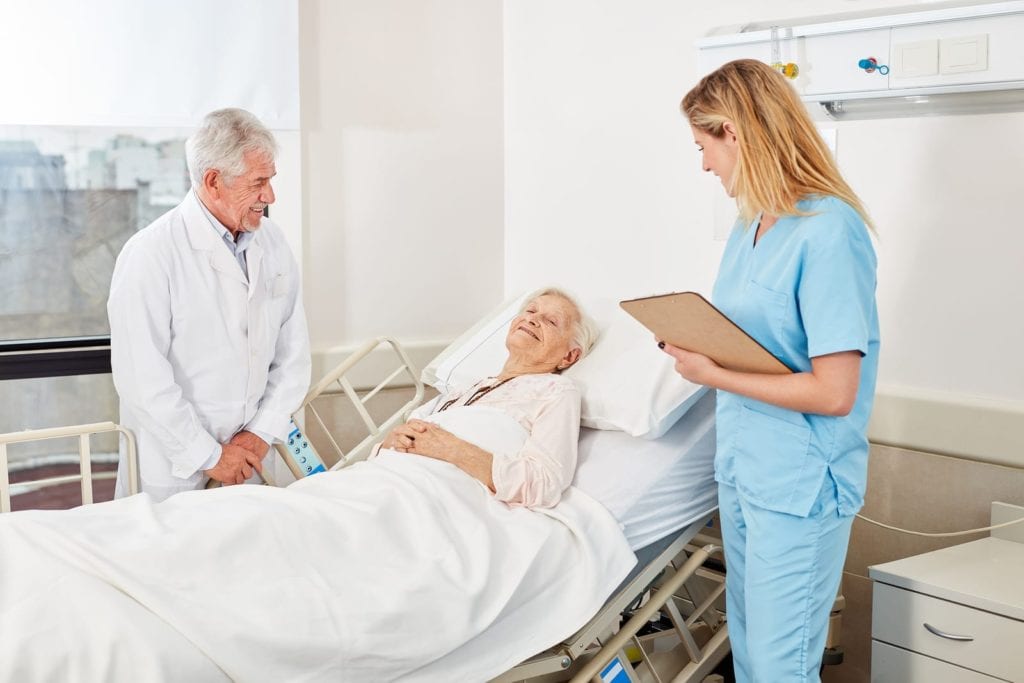 Words cannot begin to define the role that licensed practical nurses play in the care and comfort of patients. They cope with and bring cheer to people who may be at the lowest point of their lives, providing critical and life-saving care and intervention.
While LPNs perform tasks such as personal care, vital signs, administration of medications, and dressing wounds, they may also assume responsibilities that are above and beyond. In some settings, like long-term care facilities, they may be the managers of patient care, supervisors, and educators. The physical responsibilities may be challenging, but the rewards will be greater.
In the counselor role, LPNs may help patients and their families cope with feelings of despair and uncertainty. It may involve translating information from the physician, the proper use of medication, and support for the patient when he leaves the hospital. This and other roles requires sensitivity, caring, compassion, commitment, and patience.
Licensed practical nurses must practice under the supervision of a registered nurse or a physician. They may perform many of the same duties as a registered nurse, but they cannot administer treatments or make diagnoses without direction from a senior member of the patient care team.
To become a licensed practical nurse, you must enroll in an approved practical nursing program. The training typically takes 12 months and includes all the preparation needed to enter the field. You must take and pass the National Council Licensure Exam for Practical Nurses to obtain a license from the West Virginia Board of Nursing to practice legally in the state.
There were 724,500 licensed practical nurses in the United States according to stats from the Bureau of Labor Statistics. The job growth is expected to increase 12% between 2016 and 2026.
New River Community College – Greenbrier Valley Campus
The Practical Nursing Program at New River Community College prepares students for practice as a Licensed Practical Nurse through intensive classroom lectures and clinical rotations in a healthcare setting. Clinical experiences will broaden their concepts of Maternal Child Nursing, Medical Surgical Nursing, Mental Health Nursing, and Geriatric Nursing in acute care, outpatient, and long-term care facilities. The duration of the program is 11 months. The Practical Nursing Certificate requires 47 credits. Course modules include Foundations of Nursing, Geriatrics, Introduction to Practical Nursing, Principles of Nutrition for Nursing, Adult Medical-Surgical Nursing I, Maternal Nursing for LPN, Clinical Pharmacology/Nursing I, Clinical Nutrition for Nurses, PN Practice, Issues & Trends I, Clinical Pharmacology/Nursing II, Adult Medical-Surgical Nursing II, Mental Health Nursing for PN, Pediatric Nursing for PN, and Practice, Issues, & Trends II.
Program graduates will be eligible to take the NCLEX for practical nursing licensure. The career-ladder program also enables transfer of credits for seamless continuation in a registered nursing program.
Admission criteria:
Complete 11 hours of prerequisite courses – English 101, Human Anatomy and Physiology I and II with Lab
Submit a completed application and fee
Submit ACT or Accuplacer scores that will demonstrate eligibility to take Math 101
Have a minimum cumulative GPA of 2.0 in prerequisite courses
Obtain a minimum score of 65 on the HESI A2 preadmission exam
Complete a criminal background check before class begins
Complete a physical and TB test
Submit to drug testing
Have a valid Basic Life Support for healthcare providers (BLS) card
Pay the fees associated with the background check and drug screen, BLS, and physical exam
Tuition for the program is $8,042 and includes fees. Books and supplies cost $1,800. Financing is available through grant and scholarship and loans.
Website: https://www.newriver.edu/lpn-application-process/
Address: 653 Church Street, Lewisburg, WV 24901-2024
Phone: 304-647-6560
Greenbrier School of Practical Nursing – Greenbrier High School
The Practical Nursing Program at the Greenbrier School of Practical Nursing is an adult preparatory program that is sponsored for the West Virginia Department of Education. Course topics include Fundamental Nursing Skills, Social Sciences, Nutrition, Anatomy and Physiology, Medical Surgical Nursing I, Medical Surgical Nursing II, Pharmacology, Obstetrical Nursing, Basic Pediatrics, Geriatric Nursing, Psychiatric Nursing, and Social Sciences (Leadership). Graduates will receive a Practical Nursing Diploma and will be eligible to take the NCLEX for licensure as a Practical Nurse. The duration of the course is 12 months. The school admits new students in September of each year.
Admission criteria:
Submit a completed application and fee of $25
Take the TABE and achieve the minimum required scores
Register and take the pre-admission exam and obtain acceptable scores – costs $50
Make an appointment and attend an interview
Submit three professional reference letters
Submit official high school transcript – must be mailed directly to the school
Write and submit a letter of intention to the Coordinator with a seat-holding fee of $50
Complete a physical exam including a urine drug screen, blood count, immunity titers, and dental records. Must be submitted on the Physical Examination Form
Submit to a criminal background check
The cost of attendance is $4,325 and includes tuition, admin costs, uniforms, textbooks, electronic media, lab supplies, drug testing, NALPN dues, parking, predictor tests, graduation fees, and NCLEX Review. Additional expenses include Criminal Background Check, medical exam, dental exam, uniform pants, white lab jacket, white leather shoes, stethoscope, watch with second hand, licensure application, NCLEX-PN exam, and supplies. The program is not eligible for for Federal Financial Aid. Scholarships may be available for eligible students. The school is approved for VA benefits.
Website: http://www.greenbriercountyschools.org/lpn-program-ea05a863
Address: 273 Spartan Lane, Lewisburg, WV 24901
Phone: (304) 647-7114