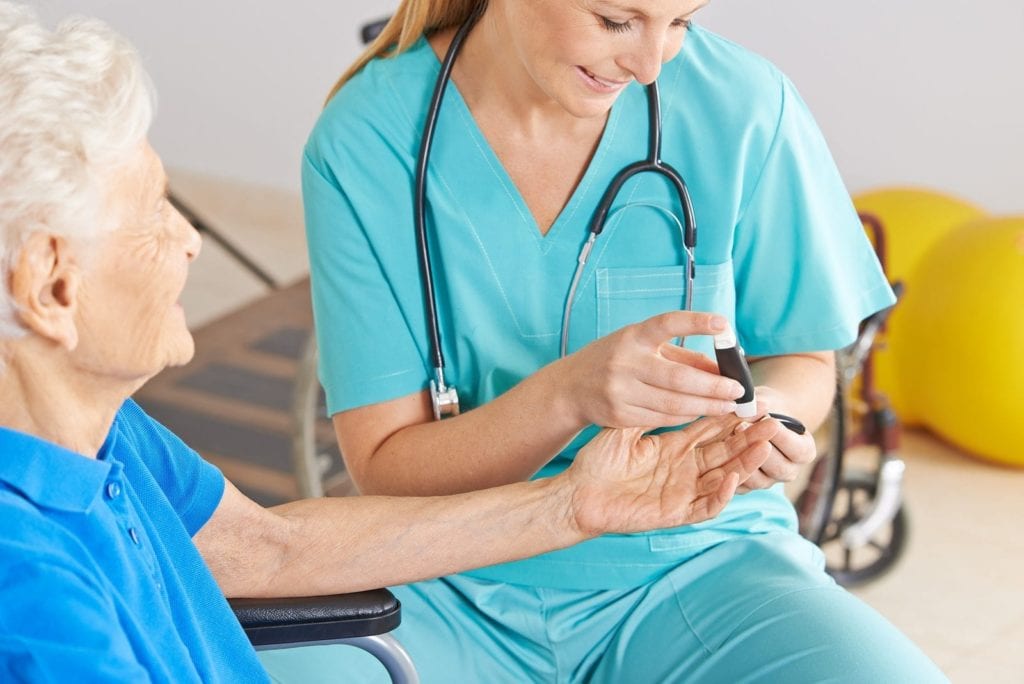 As a Licensed Vocational Nurse, you'll serve as a vital member of the healthcare delivery team, providing basic nursing care to injured, sick, convalescent, or disabled patients. LVNs administer medications, assess patients' health, document signs and symptoms, and execute rehabilitative measures under the direction of a physician or registered nurse. It's a great time to become a nurse, as the current nursing workforce approaching retirement will result in numerous job openings. The growing needs of the healthcare industry and increasing elderly population will also contribute to the 25% growth in the industry as projected by the U.S. Bureau of Labor Statistics. The largest growth in the industry will arise in nursing care facilities and home health care as patients continue rehabilitative treatments after early discharge from hospitals. LVNs in California earn approximately $44,000 per year with a potential for a higher salary after further education and specialization.
High Desert Medical College
Students seeking to enroll in the LVN program at High Desert Medical College will have the confidence to function as professional vocational nursing is a variety of health care settings. The program is offered in a traditional on-campus as well as hybrid format. The instruction covers classroom study and clinical experience at a community hospital or skilled nursing facility. In accordance with the BVNPT's requirements, the program is 1687 clock hours. Topics covered include fundamentals of nursing, medical surgical nursing, obstetrics, pediatrics, pharmacology, anatomy and physiology, human growth and development and clinical experiences in various facilities. Graduates will receive a vocational nursing diploma. Students can be assured of success on the NCLEX-PN based on the school's track record. Part-time and full-time schedules are offered. Full-time classes meet for 56 weeks and part-time classes meet for 68 weeks.
Admission criteria:
Must be at least 18 years of age. Parental signature is required for students who are 17 years old
Provide documentation of high school diploma or GED
Must be able to read, write and speak English
Take and pass the Wonderlic exam with a score of 19 or above
Take and pass the prerequisite coursework with a score of 75% or higher
Take and pass the entrance exam (HESI) with a score of 75 or above
Submit a 150-word essay "Why do you want to be a nurse?"
Obtain a satisfactory background screen
Must obtain final approval from the Director of Nursing to be admitted to the program
Attend the mandatory student orientation
The program cost of $32,175 includes tuition, registration fee, textbooks, workbooks, lab fees, malpractice insurance, CPR fee, uniforms, student ID, background check, and NCLEX registration.
Website: https://hdmc.edu/
Address: 2000 24th Bakersfield, CA 93301
Phone: 888-633-4362
NCLEX-PN Pass Rate: 67%
Bakersfield Adult School
The Bakersfield Adult School enriches the lives of students by preparing them for personal and professional success as licensed vocational nurses. The program is specifically designed for working adults, and with a consistent 100% NCLEX-PN pass rate, students can be confident of success. The duration of the program is two years. Admission is limited to 15 students per cycle.
Admission criteria:
Must have current CNA, CMA, or RMA certification in California
Must have a high school diploma or equivalent
Complete the prerequisite courses with a grade C or better – within 5 years of beginning the vocational nursing program – Anatomy and Physiology, Medical Math, Medical Terminology, Psychology
Must demonstrate reading and math proficiency on the TABE
Students must submit to a criminal background check and have no felony convictions
Take and pass the TEAS before applying to the program
Must hold current CPR certification – BLS Life Support
Must pass a drug screening
Submit TB test results and report of the physical exam
Submit record of immunizations – Hepatitis B, influenza, Varicella, MMR
The program cost is $6,500 and includes tuition, textbooks, fees, materials, and state licensure application.
Bakersfield College
The Vocational Nursing Program at Bakersfield College prepares students to function as entry-level vocational nurses after passing the NCLEX-PN exam. The course content comprises of classroom and clinical training in the areas of vocational nursing practice, principles of pharmacology, medical-surgical nursing, maternal child nursing, and critical thinking and leadership for vocational nurses. Students must complete 44 units for successful acheivement of the certificate. Graduates receive a Certificate of Achievement after completing the program, which makes them eligible to apply for the state licensure exam.
Admission criteria:
Must present evidence of graduating from high school or equivalent education
Submit the VN Application and supporting documents by the application deadline
Submit unofficial or official college transcripts
Submit proof of current CNA certification in California – must be in active status
Complete the prerequisite courses – human anatomy and physiology, general psychology, elementary algebra, expository composition, and medical terminology, with a grade C or better
Must pass a drug and alcohol screen
Obtain a satisfactory background check report – prior felony convictions will affect students' ability for clinical placement, and the student will be subject to dismissal
Must be in good physical health as documented on a physical exam report
Must have current immunization
Must hold current CPR certification – BLS Life Support
The program cost of $7,286 includes tuition, fees, books, uniforms, drug screening, immunization tracker, BLS certification, lab coat, lab supplies, NCLEX, license application, and comprehensive assessment.
Unitek College
Unitek College's Vocational Nursing program is approved by California's Board of Vocational Nursing & Psychiatric Technicians. The curriculum covers 1620 instructional hours of theory and hands-on training – 660 hours in the classroom and 960 hours of supervised patient care experiences. The curriculum includes classroom and clinical experiences. Course topics include Nursing Fundamentals, Introduction to Pharmacology, Medical Surgical Nursing, Maternal and Newborn Nursing, Pediatrics, and Professional Development. Graduates will be eligible to sit for the NCLEX-PN licensure exam. They can also apply to complete the Associate of Science in Vocational Nursing offered at Unitek. Classes meet Monday through Friday from 8:00 am to 4:00 pm.
Admission criteria:
Attend a career planning session and admissions interview
Submit official high school transcripts or GED equivalent
Take and pass an entrance assessment exam
Submit an application for admission
Sign the Enrollment Agreement
Obtain a clear background check
Must provide valid US identification and social security card
Complete the VN PRQ courses within 12 months prior to the scheduled start date of the VN program
Complete the physical exam requirements including immunizations and TB testing
Must have current CPR certification – BLS for Healthcare Providers from the American Heart Association
Must be at least 18 years of age on or before the start of clinical rotations
The program cost of $35,401 includes tuition, textbooks, registration fee, supplies, lab fee, program fees, STRF, and technology fees. The prerequisite courses cost an additional $1,656.
San Joaquin Valley College
The San Joaquin Valley College Vocational Nursing program ensures students develop the knowledge and skills needed to fill an entry-level vocational nursing position in various healthcare settings. Instruction includes classroom lectures, hands-on practice, and real-world experience in a clinical setting. Students learn how to measure vital signs, administer medications, wound care, and other patient care skills to excel in a clinical environment. Additional hands-on training in transfer techniques, oxygen administration, catheter insertion, tracheostomy, and hygiene takes place in the supervised laboratory with opportunities to perfect those skills with real patients in a medical facility. Course modules include Fundamentals of Nursing Theory, Anatomy and Physiology, Medical Surgical Nursing, Pharmacology for Nurses, Maternity, Pediatric and Intermediate Medical Surgical Nursing, Nursing Leadership, and Comprehensive Licensure Exam Review. The curriculum will cover at total of 1900 hours contact hours or 82 units – including general education requirements. Graduates are eligible to take the NCLEX-PN for a license to practice in California. Full-time students complete the training in 64 weeks
Admission criteria:
Must be in good health and physically fit
Must be at least 18 years by the expected start date
Must have current CPR certification from the American Heart Association
Must have a high school diploma or GED
Pass a criminal background check and drug screen
Must complete a physical exam with up-to-immunization
Must have a negative TB test report
Tuition for the program is $37,700 plus expenses for books, fees, and supplies.
Website: https://www.sjvc.edu/
Address: 5300 California Avenue, Bakersfield, CA 93309
Phone: (661) 834-0126
NCLEX-PN Pass Rate: 76%