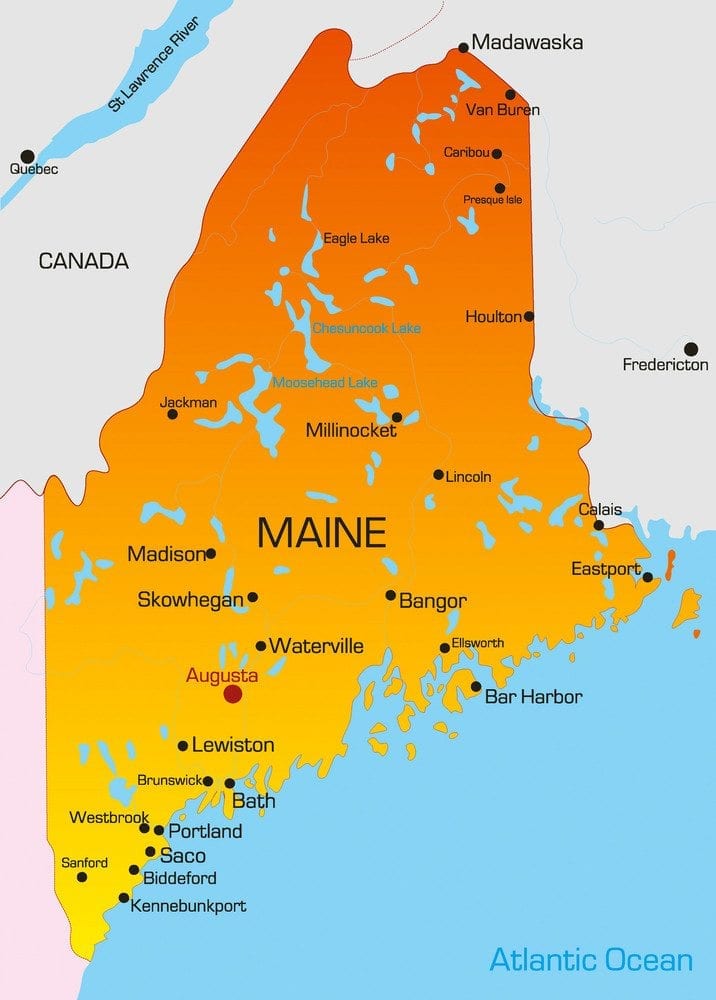 Licensed Practical Nurses deliver nursing care to patients and support Registered Nurses and Physicians in hospitals and skilled nursing facilities. They assist with the care of children, infants, new mothers, seniors, and disabled individuals. Although LPNs work under the supervision of a registered nurse, they may share many of the same responsibilities, including medication administration, direct patient care, and the planning, implementation and evaluation of patient care plans. If you're thinking of a career as a practical nurse, you should have a sympathetic nature, flexibility, physical strength, emotional stability, and endurance in order to meet the challenges of delivering quality patient care. An LPN also needs problem-solving skills, keen observational skills to notice changes in the patients, and effective communication skills to communicate details to doctors and nurses. Empathy, good interpersonal skills, and patience are essential for dealing with patients and their families. Like Registered Nurses, LPNs must obtain a license to practice from the Maine Board of Nursing. Many LPNs opt to become registered nurses through bridge programs where they earn an associate's or Bachelor of Science degree in nursing.
LPN Training Maine: Prerequisites and Program Content
Practical nursing education prepares students for employment in hospitals and skilled nursing facilities as entry-level Practical Nurses. It also prepares graduates for transfer into a program to become a Registered Nurse. Through a combination of lecture, hands-on practice in simulated labs, and clinical practice at local hospitals, rehabilitation centers, and long-term care facilities, students learn to function as members of the healthcare team in the prevention of illness, promotion of wellness, and the care and rehabilitation of the sick and injured.
Instructors prepare students for the administration of nursing care to patients in a variety of healthcare settings, including extended care facilities, healthcare agencies, physicians' offices and patients' homes. Classroom and clinical instruction include family and community health concepts, legal aspects of practice, interpersonal relationship skills, body structure and function, nutrition, pharmacology, mental-health concepts, human growth and development, medical, surgical, and maternal-child nursing, and current issues and trends in nursing. During the supervised clinical, students provide for the physical and emotional needs of patients, assist with the provision of therapeutic treatments and rehabilitation. The clinical experience accounts for over 50% of total program hours.
Eligibility requirements for the competitive program include attendance at the information session, a passing score on the pre-admissions exam, a high school diploma or GED equivalent, and a minimum grade "C" on prerequisite courses. Applicants must be 18 years or older. After reviewing the completed application, letters of recommendation, and results of the exam, the admissions department may grant provisional entry to qualified candidates. Candidates may need to pass a criminal background check, obtain TB clearance, liability insurance, immunizations, and Healthcare Providers CPR to complete and confirm enrollment into the program.
Graduates of the program are eligible to apply to the Maine State Board of Nursing to take the NCLEX-PN for licensure as an LPN in the state. The Board has the final say on an applicant's eligibility for the state exam.
Duration and Cost of Training: The lone practical nursing program in Maine, offered by InterCoast Colleges, is a 60-week program. The tuition is $36,123, and students are responsible for the cost of textbooks, workbook, uniform, software, liability insurance, lab supplies, administrative fees, and costs associated with meeting the eligibility for entry. Financing is available through scholarships, loans, grants, and a financing plan through the college. The median student debt for the program is $20,000 through federal loans and $3,865 for the school's financing plan.
NCLEX Maine
The NCLEX is an examination for the licensing of Practical Nurses in Maine and other states. The National Council of State Boards of Nursing, Inc. (NCSBN) administers the examination on behalf of state member boards. Passage of the exam demonstrates a graduate nurse's ability to provide competent care. Therefore, this Board requirement is one way the protect public health. Applicants must register with Pearson Vue, the testing agency. Registration is available online or by phone, and the $200 fee is payable using a credit or debit card. Candidates must also submit an application for the exam to the Board of Nursing; the Board determines eligibility to take the exam after reviewing the completed application, evidence of nursing education, and criminal/disciplinary history.
Pearson Vue will deliver the Authorization to Test (ATT), to the email address provided during registration, with the Board's approval. The ATT is an important document that contains pertinent information for scheduling and taking the exam. It will contain your candidate identification number, expiration date, and authorization number. You need the information to schedule the test date at a testing center of your choice. The expiration date represents the time you have to schedule and take the test. This date cannot be extended for any reason. If you do not take the test within the dates, you must submit another registration and fee.
The Candidate Bulletin in another vital document. It contains information on registering for the exam, scheduling the test, and what to expect on the exam day. It includes an overview of the exam and a guide to receiving your results.
The Computer Adaptive Test scores in real time. However, administrators at the testing center will not give out the results. Pearson Vue will make the results available to the Board within 2 to 10 business days. The Board will then issue your license if you pass the exam or mail a copy of the Candidate Performance Report from NCSBN if you fail. The CPR provides an overview of your strengths and weaknesses. Therefore, you should use the resource to prepare for your retest, which must be at least 45 days later.
Maine LPN Licensure Requirements
An individual cannot assume the duties of a practical nurse without the Board's authorization. Practice as a nurse includes the performance, for pay, of activities that requires basic knowledge of nursing procedures, concepts, and principles. The Board will furnish a license upon review of an individual's submission of a completed application, application fee, evidence of education, and passage of a national licensure exam for nurses.
Maine became a compact state in July 2001. Under the Nurse License Compact agreement, applicants must declare their primary state of residence, with suitable evidence, before the Board can issue a multi-state license. The multi-state license is only available to applicants who declare Maine as their primary state of residency. LPNs from other compact states may practice in Maine, with a multi-state license, governed by the state's laws, for a 90-day period without applying for another license. LPNs with a multi-state license must have a current license in good standing to practice. After the 90-day period, the LPN can apply for licensure if declaring Maine as the primary state of residence.
Licensure By Examination
Nursing graduates must submit the following to apply for the licensure exam:
A completed application for examination – completed in ink or typewritten – and notarized with signature.
The application fee of $50 – credit card, U.S. check, money order, payable to the Treasurer of State of Maine. The fee is non-refundable.
A recent 2" x 2" passport type photo that is signed and dated.
An official transcript from the nursing education program if you graduated from an out-of-state program. Maine's approved nursing programs will communicate graduate's information directly to the Board.
A written letter of explanation and official court documents if you answer "yes" to any criminal history questions.
A declaration of your state of legal residence on the application form.
Register for the NCLEX-PN on Pearson Vue's website.
Foreign educated graduates:
Must have a valid social security number.
Must be graduates of a high school course of study, an approved nursing education program, and receive a license based on the successful passage of a recognized examination.
Must submit a completed and notarized application with the required documents.
Must submit an official transcript from the nursing program showing theory and clinical experience. The school should submit the transcript directly to the Board.
Must submit verification of the original practical nursing license based on the licensing examination in the country of origin. The licensing agency should send the information directly to the Board's office.
Licensure By Endorsement
Applicants for licensure by endorsement must be graduates of an educational program in practical nursing approved by the licensing agency in the state of original licensure. Their license must have been issued based on the passage of a licensure exam, in English. Applicants must also have qualifications that are comparable to those required in Maine.
A completed application for endorsement – completed in ink or typewritten – and notarized with signature.
The application fee of $50 – credit card, U.S. check, money order, payable to the Treasurer of State of Maine. The fee is non-refundable.
A recent 2" x 2" passport type photo that is signed and dated.
The original source transcript if prepared in a foreign country. All other applicants should submit an official transcript only after the Board's requests it after reviewing the application.
A written letter of explanation and official court documents if you answer "yes" to any criminal history questions.
A declaration of your state of legal residence on the application form.
Verification of licensure by examination, in English, from the original state or territory of original licensure. The license verification may be completed using Nursys, for participating states, or the Maine verification form if the state does not participate.
Applicants for endorsement must apply and take the NCLEX if they did not previously take the exam. An applicant for licensure by endorsement may practice in Maine for a period of 90 days after the Board acknowledges receipt of the application and fee. The candidate must have current and valid license from another state, possess an official receipt from the Board on nursing, and provide the employer with evidence of current licensure before practicing.
The application will remain open for 2 years from the date of receipt. Thereafter, the Board will destroy the application, and the applicant must submit another application, fee, and supporting documents.
Renewing Your LPN License
LPNs will receive postcard reminders of the upcoming renewal from the Board approximately 2 months from the license expiration. The license expires on the LPN's birthdate. It is important to maintain a current and accurate address with the Board in order to receive notifications.
Online renewal is available for faster processing. The renewal fee is $50 payable via credit card online. Paper applications are available upon request. You must provide a copy of appropriate legal documents if requesting a name change.
Salary and Job Outlook LPNs Maine
Demand for LPNs is expected to grow over the next few years. Retiring nurses will leave numerous gaps in the healthcare industry for new graduates to fill. There were 1,320 LPNs employed in Maine in May 2014. Approximately 25 percent worked in hospitals, 35 percent in nursing care facilities, and 15 percent in physicians' offices. Others worked in home health care, public and private educational sectors, outpatient care centers, insurance companies, community care facilities targeted for seniors, and correctional facilities. More than 80% worked full-time. On average, LPNs secure employment within 6 months of licensure.
Although there's a sharp decline in employment for LPNs in hospitals, as administrators opt for Registered Nurses with advanced degrees, there are still many opportunities for nurses in long-term care and home health care. The growth of employment in these areas arise from the increasing healthcare needs of the senior population. Experienced LPNs may find opportunities within the state's leading hospitals. In long-term care, senior workers can assume lead roles, but must operate with the state-defined guidelines. The median annual wage for licensed practical nurses in Maine was $41,750 in May 2014. The lowest 10 percent earned less than $35,970, and the top 10 percent earned more than $45,360.
Contact the Board of Nursing
Maine State Board of Nursing
161 Capitol St.
158 State House Station
Augusta, Maine, 04333-0158
Phone: (207) 287-1133
Fax: (207) 287-1149
Maine Board of Nursing Approved Training Programs and NCLEX Pass Rates
InterCoast Career Institute
207 Gannett Dr. Ste. 1
So. Portland, ME 04106
(207) 822-9802
NCLEX-PN Pass Rate: 42%
Get Your Degree!
Find schools and get information on the program that's right for you.
Powered by Campus Explorer