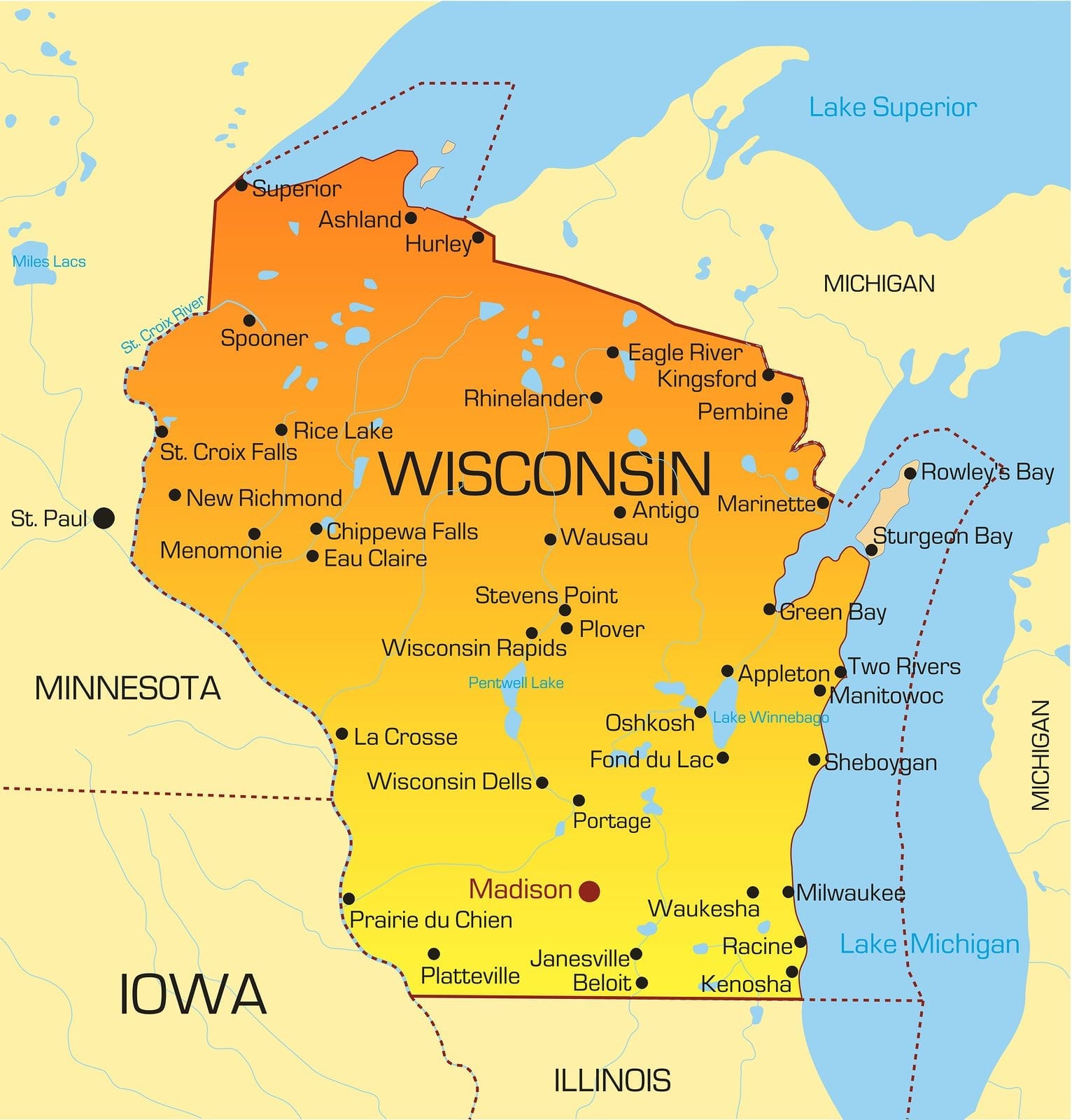 Across Wisconsin, hospitals and nursing homes face a shortage of nursing staff. Hiring managers bemoan the lack of qualified employees to meet health care demands. Over the next decade – as the baby boomer generation ages and nurses near retirement – the demand for nurses will exceed supply. In the face of the looming crisis, more hospitals will hire highly qualified LPNs to supplement the deficiency in Registered Nurses. Currently, more than 85% of the LPN workforce use their professional training to care for patients in extended care facilities and nursing homes. Hospitals, at one time, took drastic measures to reduce the LPN staff but are now offering attractive incentives to reintegrate LPNs into the health care team.
Wisconsin state agencies and the federal government are also responding to the nursing shortage. The 2002 Act paves the way for loan repayment programs and scholarships for nursing students. There are also incentives for those who wish to advance in the profession, and public service announcements to recruit more students into the state's nursing education programs. The Wisconsin Department of Safety and Professional Services and the Wisconsin Board of Nursing manages the education and licensing of state LPNs. They also outline the scope of practice and continuing needs of these licensed professionals and monitors the state's supply in relation to the current and future demands.
LPN Programs in Wisconsin:
LPN Training Wisconsin: Prerequisites and Program Content
The combination of classroom instruction, clinical skills, and commitment to patient care enable LPNs to make a vital contribution a health care teams. Licensed practical nurses are a cost-effective and valuable members of the nursing team when they operate within their full scope of practice.
The Practical Nursing program at Wisconsin's 18 Board-approved schools offer a feature-packed and challenging curriculum that prepare students to provide direct care services in long-term care facilities, home health agencies, doctors' offices, and other healthcare sites. Faculty use demonstrations, lectures, discussions, laboratory practice, and supervised clinical experience to achieve the program objective.
The course curriculum includes nursing fundamentals, general anatomy and physiology, nursing pharmacology, nursing skills, developmental psychology, health promotion, clinical care across lifespan, and health alterations.
Applicants must attend a mandatory orientation, submit immunization records, pass a caregiver background check, submit current CPR card, and complete a CNA training program (required by some schools). Nursing schools must comply with Wisconsin's Caregiver Law, which requires all health care students to complete a caregiver background check, including a review of criminal records for convictions of serious crimes. Applicants with a criminal history may not be eligible for entry into nursing education programs.
The clinical experience is a mandatory component of practical nursing programs. Students must purchase uniforms and pay their own transport to the clinical sites.
Program graduates are eligible to take the NCLEX-PN for licensure as an LPN. They also earn credits that may be applied to advanced nursing degree programs.
Duration and Cost of Training: Practical nursing programs may be as short as 10 months or long as 16 months based on the student's schedule. Many schools offer full-time or part-time options with multiple schedules to accommodate busy adults. However, the intensive coursework and rigid clinical schedules require a full-time commitment from students who want to succeed on the NCLEX. Training costs an average of $24,500 for tuition. Other expenses students must budget for include textbooks, uniform, transportation to the clinical sites, medical tools, administrative fees, lab fees, state licensure, and the NCLEX. Funding may be available through federal loans, private loans, grants, scholarships, and employer sponsorships.
NCLEX Wisconsin
The NCLEX is the final step to achieving your goal to become a Licensed Practical Nurse. It is critical that you review the Candidate Bulletin in full as it contains details on how to register for the exam, schedule the exam, your responsibilities on exam day, and some insight into the exam.
Your first step is to register for the exam. There are three ways to do this:
Visit the NCLEX candidate website and fill out the online application before paying the fee with your credit card.
Visit the NCLEX candidate website to register for the test. Follow the instructions and print a payment voucher at the conclusion of the process. Enclose the payment voucher with a check or money order and mail to Pearson Vue.
Call NCLEX candidate services at -866-496-2539 to register over the phone and pay with a credit card.
The Board of Nursing will review and approve your application to test based on the information you submit during your licensure application. Once approved, Pearson Vue will deliver the Authorization to Test letter so you can schedule a convenient test date and location within 90 days. The computerized evaluation is available by appointment only.
The Board will mail your license if you pass the exam and meet all other requirements for licensure. If you fail the exam, you will need to submit another registration to test and pay another application fee.
Wisconsin LPN Licensure Requirements
The Wisconsin Department of Safety and Professional Services oversees the licensing of nurses in the state. Individuals with no previous license in Wisconsin or another state may apply for licensure by examination. Examination candidates must be high school graduates or receive equivalent training with no arrest or conviction record. To maintain quality and safe health care, candidates must also be graduates of a WI-Board-approved nurse education program specifically designed for practical nurses.
The WDSPS may issue a temporary permit, at its discretion, to candidates who are waiting to take the NCLEX. The individual must complete all the other requirements and pay the $10 fee to receive the temporary permit. The permit holder may practice under the guidance of a registered nurse or physician for a period of three months. The permit is automatically terminated if the individual fails the exam. A temporary permit is eligible for another three-month renewal for cases of hardship.
An application for the NCLEX must be submitted to the testing provider (Pearson Vue) at the same time the application for licensure is submitted to the WDSPS. Submit both applications 6 to 8 weeks prior to graduation for efficient processing of the information.
Nurses with permanent residency in a Nursing Licensure Compact (NLC) state are eligible to work in Wisconsin (an NLC) without applying for another license. There are currently 24 states in the NLC, and LPNs with permanent residence in one of these states can work across state borders with the multistate nursing license.
LPNs with current licenses from non-NLC states must apply for licensure by endorsement to practice in Wisconsin.
Licensure By Examination
Use the following steps to submit your application to the Board of Nursing:
Submit your application to Pearson Vue for the NCLEX and pay the applicable fee. The BON will determine your eligibility for the exam after reviewing your completed application form and documents. You may be eligible to take the NCLEX before graduating if the school submits the WI Act 114 Certificate of Approval to take the Examination.
Complete the application for licensure by examination. Indicate the type of degree earned or program completed.
Attach the initial license fee of $90 (includes the contract exam fee) using a check or money order. Make check payable to "DSPS."
Complete the Statement of Graduation or Completion and forward to the administrator or your nursing education program. The school must complete the form and forward directly to the Board. Applicant-submitted forms will be rejected. Do not submit the form until you've graduated from the program – anticipated graduation dates will not be accepted.
If you completed your training at a school not approved by the Board, you must request official transcripts that must be sent directly from the school to the Board.
Graduates of foreign programs must request a Credential Evaluation Services (CES) Report sent directly from the Commission of Foreign Nursing Schools to the Board of Nursing.
If you need a temporary permit, you must complete the initial exam portion of Form #2434 and return to the Board with an additional fee for the temporary permit ($10).
Complete the Conviction and Pending Charges Form #2252 (if applicable) and submit copies of court documents and an explanatory note for each conviction.
Mail the application and supporting documents to the address provided below.
Licensure By Endorsement
Wisconsin participates in the Nurse Licensure Compact. Applicants with licenses from an NLC state must file a completed application with the applicable fee.
Other practical nurses with licenses outside of the NLC must apply for licensure by endorsement.
Complete the application for endorsement (#772) form indicating the type of degree earned and graduation date.
Attach the check or money order in the amount of $82 payable to the "DSPS."
If your state of original licensure uses Nursys, follow the instructions on the Nursys website for online verification of your license. If the state does not participate in the Nursys program, you must complete Form #741. Contact your board to determine if there's a fee for the verification, send the form to the licensing agency, and request that the agency returns the completed verification directly to the Board of Nursing.
You may request a temporary permit, which the Board will provide upon receipt of your completed application. The temporary permit is valid for three months. Include an additional $10 fee for the temporary permit.
Complete the Convictions and Pending Charges form (if applicable) and enclose court documents and an explanatory note for each conviction.
Mail the completed form, fee, and documents to the address provided below.
Renewing Your LPN License
Licenses for LPNs expire April 30 on odd-numbered years. Licensees may renew online or request a paper renewal form by calling 666-506-4239. The Wisconsin Act 210 extends the license of a service member on active duty by 180 days from the date of discharge. The spouse also qualifies for the extension if he/she does not practice under the license while the service member is on active duty.
Log in to the Board's website to renew online.
Pay the renewal fee of $86 or $111 for late renewals.
Complete the RES (Report state of Primary Residency)
Complete the Nursing Workforce Survey – required to renew. License holders may complete a shortened version of the survey, which begins 7 to 8 weeks before the renewal deadline.
Salary and Job Outlook LPNs Wisconsin
Nationally, as well as in Wisconsin, the demand for nurses will continue to increase as baby boomers age and the need for health care continue to grow. With an estimated 12,000 licensed practical nurses employed in 2012, almost 88.2 percent provide direct patient care in nursing homes and extended care units.
The state of Wisconsin continues to show concern for the supply of nurses as their services are in high demand by health care providers. Biennial surveys of LPNs and RNs help the Board determine barriers to entry and monitor the supply of professionals to serve the burgeoning population.
Hospitals and other health care organizations are among the largest employers in Wisconsin and major contributors to the state's economy. The health care industry remained stable and maintained employees even when the nation plunged into recession in 2008. The aging population and health care needs from the general population means job stability for LPNs even in the midst of a recession. As the population grows, so will the workforce,
Hospitals are strong employers, but LPNs mostly find work in extended care facilities and nursing homes caring for elderly or disabled patients. The median hourly wage for LPNs in Wisconsin is $19.75, which translates to $41,080 annually.
Contact the Board of Nursing
Department of Safety and Professional Services
1400 E. Washington Avenue, RM 112
Madison, WI 53708
Phone: (608) 266-0145
Fax: (608) 261-7083
Wisconsin Board of Nursing Approved Training Programs and NCLEX Pass Rates
Appleton, WI LPN Training Programs:
Fox Valley Tech College
1825 N. Bluemound Drive P.o. Box 2277,
Appleton, WI 54912
(920) 735-5600
NCLEX-PN Pass Rate: 96.99%
Ashland, WI LPN Training Programs:
Wisconsin Indianhead Technical College
2100 Beaser Ave,
Ashland, WI
(715) 682-4591
NCLEX-PN Pass Rate: 99.07%
Beaver, WI LPN Training Programs:
Moraine Park Tech College
700 Gould St,
Beaver Dam, WI
(920) 887-1101
NCLEX-PN Pass Rate: 100.00%
Cleveland, WI LPN Training Programs:
Lakeshore Tech College
1290 North Ave,
Cleveland, WI
(920) 693-1000
NCLEX-PN Pass Rate: 98.91%
Eau Claire, WI LPN Training Programs:
Chippewa Valley Tech College
620 W Clairemont Ave,
Eau Claire, WI 54701
(715) 833-6200
NCLEX-PN Pass Rate: 98.66%
Fennimore, WI LPN Training Programs:
Southwest Wisconsin Technical College
1800 Bronson Boulevard,
Fennimore, WI
(608) 822-3262
NCLEX-PN Pass Rate: 100.00%
Green Bay, WI LPN Training Programs:
Northeast WI Tech College
2740 W Mason St,
Green Bay, WI 54307
(920) 498-5400
NCLEX-PN Pass Rate: 93.38%
College of Menominee Nation
2733 S. Ridge Road,
Green Bay, WI 54304
(920) 965-0070
NCLEX-PN Pass Rate: 97.31%
Janesville, WI LPN Training Programs:
Blackhawk Tech College
6004 S County Road G,
Janesville, WI 53546
(608) 758-6900
NCLEX-PN Pass Rate: 97.95%
Kenosha, WI LPN Training Programs:
Gateway Tech College
3520 30th Ave,
Kenosha, WI 53144
(262) 564-2200
NCLEX-PN Pass Rate: 91.95%
La Crosse, WI LPN Training Programs:
Western Tech College
400 7th St N,
La Crosse, WI 54601
(608) 785-9200
NCLEX-PN Pass Rate: 94.05%
Madison, WI LPN Training Programs:
Herzing University – Madison
3 Point Pl,
Madison, WI
(608) 827-8870
NCLEX-PN Pass Rate: 100.00%
Madison Area Tech College (MATC)
1701 Wright St,
Madison, WI 53704
(608) 246-6100
NCLEX-PN Pass Rate: 98.71%
Milwaukee, WI LPN Training Programs:
Milwaukee Area Tech College
700 W State St,
Milwaukee, WI 53233
(414) 297-6282
NCLEX-PN Pass Rate: 95.07%
Pewaukee, WI LPN Training Programs:
Waukesha County Tech College
800 Main St,
Pewaukee, WI 53072
(262) 691-5566
NCLEX-PN Pass Rate: 98.90%
Rhinelander, WI LPN Training Programs:
Nicolet College
5364 College Dr,
Rhinelander, WI 54501
(715) 365-4410
NCLEX-PN Pass Rate: 80.00%
Wausau, WI LPN Training Programs:
North Central Tech College
1000 W Campus Dr,
Wausau, WI 54401
(715) 675-3331
NCLEX-PN Pass Rate: 98.64%
Wisconsin Rapids, WI LPN Training Programs:
Mid State Tech College
500 32nd St N,
Wisconsin Rapids, WI 54494
(715) 422-5300
NCLEX-PN Pass Rate: 92.36%
Get Your Degree!
Find schools and get information on the program that's right for you.
Powered by Campus Explorer