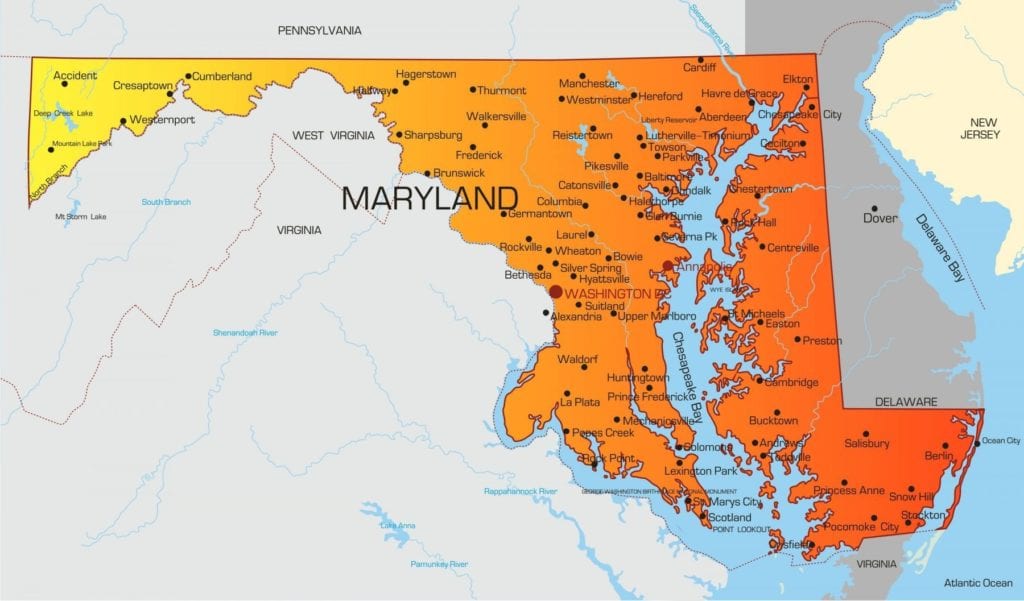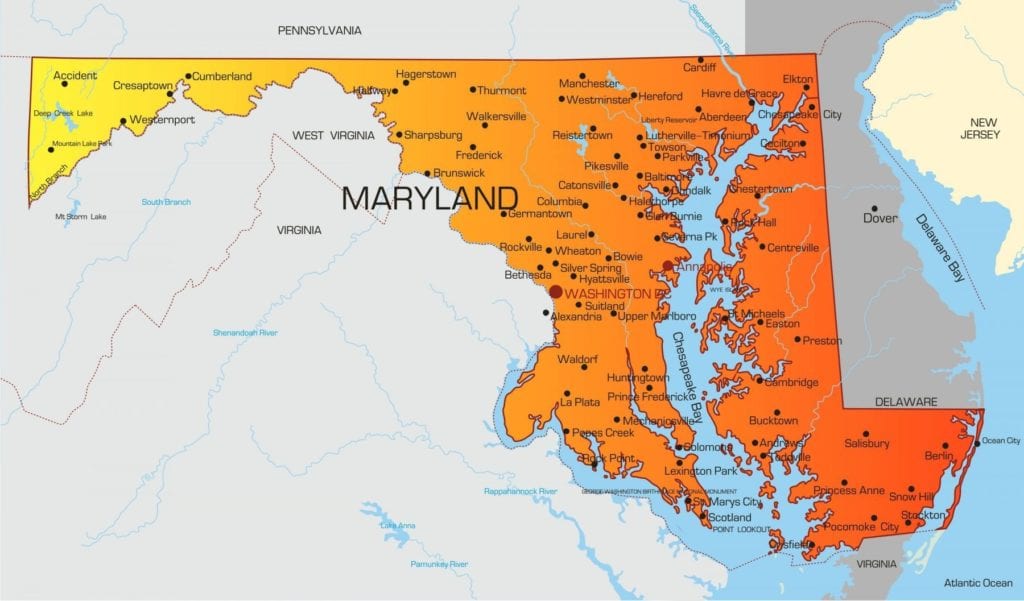 In times past, an LPN's responsibility did not progress beyond that of providing bedside services in hospitals. Due to ever-increasing standards for education and training, the scope of practice is wider than ever. Hospitals, nursing homes, clinics, physicians' offices, schools, home health care agencies, and rehabilitation centers all hire LPNs to execute a myriad of duties.
As the aging population continues to soar, there will be greater demand for quality health care workers. As key members of the patient care workforce, LPNs serve as the eyes and ears for Registered Nurses and physicians. Their hands-on role in patient care includes administering medication, monitoring and assessing patients, wound care, patient advocacy, setting up I.V. fluids, and much more.
LPN training programs draw from the same body of knowledge as programs for registered nurses but take a more focused approach to critical thinking, professional judgment, and foundational principles of patient care. The Maryland Board of Nursing requirements for training, licensure, and examination ensure LPNs have the skills, knowledge, judgment, and competency to function as active members of a health care team. Through ongoing education and on-the-job experience, LPNs will contribute to all levels of patient care, from acute treatment to long-term care for seniors and disabled individuals.
LPN Programs in Maryland:
LPN Training Maryland: Prerequisites and Program Content
Nursing education includes theory, laboratory, and clinical experiences to prepare graduates to function as practical nurses. The training requires a student's full commitment and active participation in a structured program of study. In-classroom education sets the foundation for participation in the intensive clinical rotation at community hospitals, nursing homes, and clinics. It is critical to choose a Board-accredited training program where the faculty will foster an environment that creates opportunities for effective communication, critical thinking, decision making, and the practice of therapeutic nursing.
LPN training covers a brief history of nursing, LPN scope of practice, roles and responsibilities, barriers to therapeutic communication, malpractice and negligence, basic anatomy and physiology, ethical principles in nursing, and the role of state nursing boards.
Patient safety should be at the forefront of a health professional's mind. Patients' physical or psychological conditions increase their risks for incidents and accidents. However, many incidents are the result of provider errors, so patient safety is a critical module in LPN training. Topics in this module include body mechanics, suicide risks, reporting incidents and accidents, physical restraints, responding to external disasters, national goals for patient safety, falls and fall prevention.
Hands-on training in a real-world environment is crucial, so the training program will include clinical rotations that give students some insight into the work of an LPN. Prior to commencing the clinical rotation, the school will require students to pass a criminal history check, TB test, and drug screen. Other requirements depend on the training provider and the clinical site's policies.
Specialty education in areas, such as operating room, immunization, renal dialysis, gerontology, chronic disease management, mental health, and orthopedics, gives LPNs an edge in the industry.
Duration and Cost of Training: LPN training in Maryland costs approximately $11,200 for 12 to 18 months of didactic and hands-on training. Other expenses, such as textbooks, uniform, travel, insurance, background screening, and supplies will increase the total cost of training.
NCLEX Maryland
The National Council Licensure Examination (NCLEX) prepares nurses for licensing in Maryland. Graduates of state-approved nursing education programs are eligible to take the exam to receive their nursing license. The National Council of State Boards of Nursing, Inc. (NCSBN) develops the exam that is administered at Pearson Vue centers across the nation. The MBON issues a license to candidates who successfully complete the NCLEX-PN. Their success demonstrates their knowledge, skills, and abilities to provide nursing services in an entry-level position.
Students must submit an application via internet, phone, or mail to Pearson Vue, along with an application for licensure to the State Nursing Board. Pearson Vue will provide an Authorization to Test (ATT) after the MBON confirms the candidates' eligibility. Training programs with a high NCLEX-PN pass rate is the first step to success on the exam. Review the Candidate Bulletin, which provides valuable information about testing, testing centers, and the structure of the test. The five-hour long exam covers topics such as health promotion, coordinated care, patient safety, pharmacological therapies, and much more. The application fee for testing is $200.
Maryland LPN Licensure Requirements
Effective January 27, 2012, all candidates must disclose their Social Security Number or Federal Tax Identification Number with the completed application. The Maryland Board of Nursing will not process applications devoid of the SSN or Federal Tax ID.
The Board collects the information to verify an individual's identity with respect to adverse actions related to the permit. The Board also uses the SSN or Tax ID to identify candidates with cases of outstanding child support or unpaid taxes.
Licensure By Examination
Applicants for Maryland Licensure by Examination can submit an application online or request an NCLEX application package. All requests for licensure should be submitted after completing a practical nursing program approved by MBON or a program from another state that is equivalent to Maryland's state-approved programs.
Include the following with your completed application:
A high school diploma or GED equivalent
A passport-style photo (2 inch x 2 inch). The photo should present the full head from the top of your hair to the bottom of your chin. Your shoulders must also be visible in the photo. Digital photos may be uploaded online if they meet the requirements.
The fee for licensure is $100. The MBON accepts ONLY checks or money orders payable to "Maryland Board of Nursing". All fees are NOT refundable.
Complete a criminal history record check that includes both a State and Federal review. The check should be completed using board-provided fingerprint cards. The cost is $57.25 paid directly to Maryland's Criminal Justice Information System (CJIS).
Complete the Declaration of Primary State of Residence
Review the NCLEX Candidate Bulletin and submit your application for the NCLEX through Pearson Vue. 
Licensure By Endorsement
LPNs with active licenses in another state can obtain licensure in Maryland through endorsement. Applicants must complete the Criminal History Check prior to submitting the online application.
MBON approves endorsement for LPNs graduating from nursing programs within a clinical component.
The first step for endorsement is to email the MBON at mdbon.nets@maryland.gov to request the required Background Check forms.
Pay the application fee using a Visa or MasterCard. The endorsement application fee is $100. A temporary license is $40. If you apply for both a temporary and endorsement license, the fee is $140. All application fees are non-refundable.
Upload a digital passport-quality photo with your application.
Provide proof of current licensure in another state.
Federal laws require the MBON to collect your social security number and Federal Tax ID.
Provide official documents to verify your LPN training and success on the NCLEX.
The MBON will verify your licensure through National Council of State Boards of Nursing (NURSYS) if it is available in your state of licensure.
Renewing Your LPN License
LPN licensures expire biennially based on the license holder's year of birth. For online renewals, you must have a valid email address and provide your Last Name, License Number, and Social Security Number as recorded by the Board of Nursing. If the system identifies your log-in details, you will have access to your renewal information and can pay the biennial renewal fee of $110 using a Visa or MasterCard.
Federal and state laws require the Board to submit your SSN to the Department of Assessment & Taxation and the National Council of State Boards of Nursing. Complete all questions marked with a red asterisk (*).
Provide a valid email address to receive confirmation of renewal after completing the process. You can Look Up A License online to verify the status of your license.
Salary and Job Outlook LPNs Maryland
Nursing is a rewarding profession that provides diverse career opportunities for LPNs. In Maryland, like other states, it continues to be among the most in-demand jobs. The MBON's commitment to the provision of the highest quality patient care is visible through their requirements for the personal growth and educational development of nursing staff. Through ongoing education, many LPNs advance to careers as Registered Nurses, which contributes to the growth in the industry.
The Bureau of Labor Statistics predicts that demands for LPNs in Maryland will increase by 23 percent by the year 2020. The aging Baby Boomer generation is another factor that contributes to this growth. Rising instances of lifestyle diseases like obesity and diabetes will not only proliferate demand for LPNs in hospitals and physicians' offices, but also provide new opportunities for employment in patients' homes.
According to BLS figures released in May 2014, the average hourly wage for LPNs in Maryland is $24.25, which is approximately $50,440 per year for full-time professionals. Entry-level workers can earn significantly less, but their salaries still exceed the national average. As LPNs gain experience, the rate of pay will increase.
Contact the Board of Nursing
Maryland Board Of Nursing
4140 Patterson Avenue
Baltimore, Maryland 21215-2254
Telephone: 410-585-1900
Toll-Free: 1-888-202-9861
Maryland Board of Nursing Approved Training Programs and NCLEX Pass Rates
Arnold, MD LPN Training Programs:
Anne Arundel Community College
101 College Pkwy,
Arnold, MD 21012
(410) 777-2222
NCLEX-PN Pass Rate: 97.50%
Baltimore, MD LPN Training Programs:
Baltimore City Community College
2901 Liberty Heights Avenue,
Baltimore, MD
(888) 203-1261
NCLEX-PN Pass Rate: 100.00%
Sojourner-Douglass College
200 N Central Ave,
Baltimore, MD 21202
(410) 276-0306
NCLEX-PN Pass Rate: 77.10%
Bel Air, MD LPN Training Programs:
Harford Community College
401 Thomas Run Road,
Bel Air, MD
(443) 412-2000
NCLEX-PN Pass Rate: 100.00%
Columbia, MD LPN Training Programs:
Howard Community College
10901 Little Patuxent Parkway,
Columbia, MD 21044
(443) 518-1000
NCLEX-PN Pass Rate: 96.79%
Cumberland, MD LPN Training Programs:
Allegany College
12401 Willowbrook Road,
Cumberland, MD 21502
(301) 784-5000
NCLEX-PN Pass Rate: 91.07%
Dundalk, MD LPN Training Programs:
Community College of Baltimore County – Dundalk
7200 Sollers Point Rd,
Dundalk, MD 21222
(443) 840-2222
NCLEX-PN Pass Rate: 94.10%
Frederick, MD LPN Training Programs:
Frederick Community College
7932 Opossumtown Pike,
Frederick, MD 21702
(301) 846-2400
NCLEX-PN Pass Rate: 98.48%
Hagerstown, MD LPN Training Programs:
Hagerstown Community College
11400 Robinwood Dr,
Hagerstown, MD 21742
(240) 500-2000
NCLEX-PN Pass Rate: 99.17%
Kettering, MD LPN Training Programs:
Prince Georges Community College
301 Largo Rd,
Kettering, MD 20774
(301) 322-0900
NCLEX-PN Pass Rate: 79.58%
La Plata, MD LPN Training Programs:
College of Southern Maryland
8730 Mitchell Rd,
La Plata, MD 20646
(301) 934-2251
NCLEX-PN Pass: 96.11%
North East, MD LPN Training Programs:
Cecil College
One Seahawk Drive,
North East, MD
(410) 287-1000
NCLEX-PN Pass Rate: 100.00%
Salisbury, MD LPN Training Programs:
Wor-Wic Community College
32000 Campus Drive,
Salisbury, MD
(410) 334-2800
NCLEX-PN Pass Rate: 100.00%
Westminster, MD LPN Training Programs:
Carroll Community College
1601 Washington Road,
Westminster, MD
(410) 840-8443
NCLEX-PN Pass Rate: 100.00%