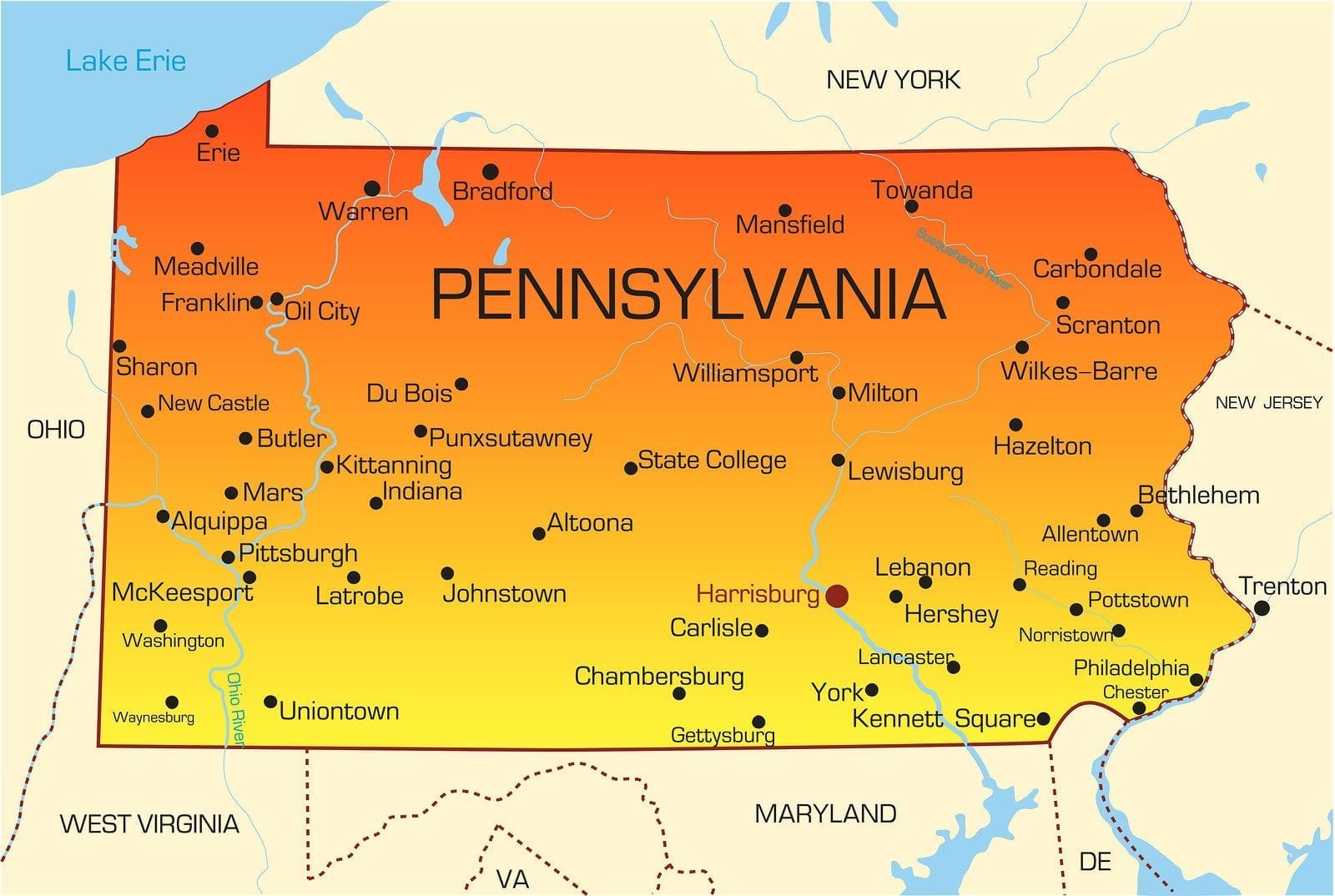 There can be no doubt that the science of nursing is an essential and lifesaving therapy that everyone needs at some point in their lives. Nurses serve on the frontlines of healthcare in hospitals, physicians' offices, mental health facilities, patients' homes, neonatal clinics, and hospice centers. From birth and throughout the lifespan, nurses are critical to healthcare delivery, but they are in short supply. The Bureau of Labor Statistics projects a 25 percent increase in employment for LPNs until the year 2022. The aging population has a significant impact on healthcare, and for nursing in particular. There are now more seniors than ever before, which means that caring for older people is a major part of the work in most healthcare facilities. Caring for seniors with multiple complaints and complex needs require extensive training, which students receive during the course of their practical nursing education. The Pennsylvania State Board of Nursing regulates the profession and ensures licensees operate within the scope of practice.
LPN Programs in Pennsylvania:
LPN Training Pennsylvania: Prerequisites and Program Content
The Practical Nursing Program prepares adults with no experience in nursing for a career as Licensed Practical Nurses. Programs approved by the Pennsylvania State Board of Nursing facilitate a minimum 1500 hours of classroom, laboratory, and clinical instruction to ensure graduates receive the knowledge and skills to become effective and caring members of a healthcare team.
The classroom theory guides the clinical practice. Experienced faculty emphasizes the legal and ethical aspects of practical nursing and the health care delivery system. Course topics include human anatomy and physiology, professional awareness, pharmacology, lifespan, mental health, maternal pediatric nursing, medical-surgical nursing, professional awareness, leadership, nutrition, issues and trends, and principles of practical nursing.
The clinical portion of the program takes place in local hospitals, nursing homes, or extended care facilities. Students earn valuable hands-on experience providing care to patients of all ages, ethnic and cultural groups, and stages of wellness/illness. Students also have the opportunity to observe first-hand the behaviors that are critical to employment in leading healthcare agencies.
Applicants must be graduates from an accredited high school or equivalent and pass the pre-admission test. Personal and professional references, a physical exam with required lab tests, drug screen, and immunizations, current CPR, a criminal record check, a personal interview with the program coordinator, and Child Abuse Clearance are some other requirements applicants may have to fulfill for successful entry into a practical nursing program. Prerequisite training may be a requirement to enroll in some nursing education programs. Examples of pre-elective courses include chemistry, CPR, anatomy, medical calculations, medical terminology, physiology, and college composition.
Upon completion of the program, graduates receive a certificate in Practical Nursing and are eligible to take the NCLEX-PN, which is required for practice in Pennsylvania.
Duration and Cost of Training: Full-time students complete the program in 12 months; part-time schedules require 18 to 24 months to complete. The average cost of tuition in Pennsylvania is $12,200 for resident students on a full-time schedule or $14,675 for part-time residents. Out-of-state students pay more. In addition to tuition, students must budget for administrative fees, textbooks, course materials, lab supplies, clinical supplies, uniform, transportation, pre-admission testing, and pre-admission requirements, such as background screen, TB test, immunization, CPR, liability insurance, criminal background screening, and prerequisite courses. Source of financial aid includes Higher Education Loans, PELL Grants, Veteran Administration Benefits, Federal loans, and in-house financing for those who qualify.
NCLEX Pennsylvania
Graduates of a Practical Nursing program can take National Council Licensure Examination-PN (NCLEX-PN). After achieving success on the exam, graduates will be licensed as a Licensed Practical Nurse by the Pennsylvania Board of Nursing.
In order to take the exam, graduates must register with Pearson Vue online, or by phone, at the same time they submit an application for licensure to the Board of Nursing. The fee for the exam is $200, payable using a credit or debit card. It is vital that you provide an email address during registration since all correspondence from Pearson Vue will occur via email. Pearson Vue will send an Authorization to Test (ATT) once the Board informs them of your eligibility to take the exam. The email contains your personal information submitted during registration (make sure to confirm that the information is correct), the authorization number, candidate identification number, and the expiration date. You need this information to schedule your appointment for the test, which must be completed within 90 days. You do not need to take the ATT to the test center; only an acceptable form of identification – a picture ID with your signature.
Pearson Vue will deliver the ATT within 14 business days of your submitting a completed application and required documents to the Board. Schedule and take the test within the ATT validity dates as they cannot be extended for any reason. If you do not take the test by the ATT expiration date, you must reregister and pay another exam fee.
Special accommodations are available for persons who qualify under the Disability Act. However, you must submit a Request for Accommodation Form when you submit your application to the Board.
The exam results will be available within a 30-day period. If you pass the exam, the Board will mail your license, which you can verify using the license verification tab on the Board's website. You will receive a Candidate Performance Report only if you failed the exam. The report highlights your strengths and the weaknesses you should improve upon for the next time you take the exam. You can retake the exam within 45 days after submitting a new application to Pearson Vue and the Board along with the appropriate fees.
Pennsylvania LPN Licensure Requirements
It is illegal to practice nursing in Pennsylvania without a valid Temporary Practice Permit (TPP) or license. Violators are prosecutable by law. All nurses and prospective nurses should be familiar with the state's laws, rules, and regulations governing the practice of nursing.
The Board will issue a license to any individual who can demonstrate evidence of completing an approved nursing education program and good moral character. Applicants must submit an application request, for licensure by examination or endorsement, on a board-provided form as well as the appropriate fee and documents.
Graduate nurses can submit and an application for a Graduate TPP within one year of completing an approved nursing education program. They can begin practicing after the Board issues a TPP, which can be verified online. The permit expires if the graduate nurse fails the NCLEX and employment must cease immediately. The TPP terms require permit holders to practice under the supervision of a registered nurse who is physically present while the graduate nurse is practicing. The Board may honor requests to extend the permit for a period of one year under special circumstances.
Licensure By Examination
New graduates should submit their applications online. If you're retaking the exam or do not have a social security number you must submit the paper application and follow the guidelines below:
Register with Pearson Vue and pay the required $200 for the NCLEX. You must submit a valid email address with your registration.
Pay the non-refundable application fee of $35 using a personal check, cashier's check, or money order payable to the "Commonwealth of Pennsylvania." The fee for the Graduate TPP is an additional $35. Out-of-state graduates applying for the licensure exam in Pennsylvania must pay $100 plus $35 for the permit.
Verification of your nursing education sent directly from the nursing program. Out-of-state applicants must request official transcripts from the program director to be sent directly to the Board of Nursing.
If you answer "yes" to the criminal history questions, you must include official court documents and a written note giving your account of the circumstances surrounding each conviction.
Provide your social security number with the application. If you do not have one, you must complete the Waiver of SSN Form.
Submit a completed Request for Accommodation Form if you need special accommodations under the Disabilities Act. You must submit a copy of an evaluation completed by a licensed physician or other certified health professional.
Attest to completing 3 hours of DHS-approved training in child abuse recognition and reporting. All applicants must complete this requirement as a condition for licensure.
Submit criminal history records check – applicable for candidates with a criminal history.
Out-of-State Graduates applying for the licensure exam:
Submit a completed Nursing Education Verification and official transcript sent directly to the Board's office.
The transcript must indicate the certificate or diploma awarded, total credit hours or clock hours completed, and the graduation date.
The nursing education must be a minimum 1500 hours, or the graduate nurse will need to complete the deficiency through nursing related coursework or clinical experience.
Foreign educated graduates:
Complete the application for the licensure exam and submit to the Board of Nursing.
The application fee to the Board's office is $135 – a TPP is not available for foreign graduates.
Complete the Waiver of Social Security Number form if you do not have an SSN.
Register for the NCLEX.
Register with Commission on Graduates of Foreign Nursing Schools (CGFNS) to obtain a Credential Evaluations Service (CES) Professional Report. The CGFNS should send the report directly to the Board of Nursing.
Complete the 3-hour training in child abuse recognition and reporting.
An incomplete application with missing documents will cause delays in processing your application. The application is valid for one year from the date the affidavit is signed.
Licensure By Endorsement
LPNs educated in another state or territory who passed the SBTPE or the NCLEX may apply for Pennsylvania licensure through endorsement using the directions provided below:
Submit the completed application for licensure by endorsement, making sure to enter your legal name and address.
Pay the non-refundable application fee of $100 using a personal check, cashier's check, or money order payable to the "Commonwealth of Pennsylvania." Include an additional $35 if applying for the TPP.
Submit verification of your nursing education sent directly from the nursing program to the Board of Nursing; ATTN: Endorsement Area. The transcript should designate the degree awarded with the month, day, and year you completed the program.
Verification of your license through Nursys if the licensing state participates. If the state does not participate, you must ask the licensing authority to complete the license verification form and mail it directly to the Board of Nursing, ATTN: Endorsement Area.
If you answer "yes" to the criminal history questions, you must include official court documents and a written note giving your account of the circumstances surrounding each conviction.
Provide your social security number with the application. If you do not have one, you must complete the Waiver of SSN Form.
If applying for a TPP, you must attest to holding a current and valid license in another state or territory.
Attest to completing 3 hours of DHS-approved training in child abuse recognition and reporting. All applicants must complete this requirement as a condition for licensure.
Applicants have one year to complete the application before it expires.
Renewing Your LPN License
The Board of Nursing will mail a renewal notice biennially to your last known address. It is important to notify the Board when your address changes – within ten days of making any change. If you do not receive the renewal notice, you are liable for renewing your license by the expiration date.
Licenses for practical nurses expire on June 30 of even-numbered years. There are no continuing education requirements or minimum practice hours to fulfill to renew your license. The renewal fee is $60.
Salary and Job Outlook LPNs Pennsylvania
Licensed practical nurses have numerous employment opportunities at their fingertips. Sweeping changes in healthcare legislation have a positive impact on job growth in all levels of allied health. As administrators focus on patient outcomes and preventative care, there will be an increase in demands for nurses. LPNs are, more than ever, critical to health care delivery in almost every medical setting.
Pennsylvania faces some unique challenges in the delivery of health care, much like other states across the nation. An aging population creates demands, not only for the direct care services offered by professional nurses but other general and specialized health care services. There are increasing cases of chronic illnesses, as more than 50 percent of Americans cope with diabetes, arthritis, cardiovascular disease, hypertension, and mental health conditions. Practical nurses help to ease the transition from hospital to home, and often provide round-the-clock care in long-term care facilities and home health care settings. However, increasing demands for chronic care make the current shortage of nurses even more evident. As the current workforce retires, the shortage of nurses will worsen, especially in rural and low-income areas.
The healthcare workforce needs more nurses who are prepared to manage multiple chronic conditions in numerous settings. Fortunately, practical nursing education programs equip students with the skills and knowledge to function in multiple healthcare environments. A newly licensed nurse can expect to find employment within 4 to 8 months of graduation. Employment opportunities are available in physicians' offices, hospitals, home healthcare, psychiatric clinics, long-term care facilities, substance abuse clinics, and prison healthcare systems. LPNs in Pennsylvania earned a median annual salary of 43,550 in May 2014.
Contact the Board of Nursing
Pennsylvania State Board of Nursing
P.O. Box 2649, Harrisburg, PA 17105-2649
Phone – (717) 783-7142
Fax – (717) 783-0822
ST-NURSE@pa.gov
Pennsylvania Board of Nursing Approved Training Programs and NCLEX Pass Rates
Allentown, PA LPN Training Programs:
Lincoln Technical Institute
5151 Tilghma Street, Allentown, PA 18104
(610) 398-5300
NCLEX-PN Pass Rate: 87.50%
Altoona, PA LPN Training Programs:
Greater Altoona Career & Technology Center
1500 Fourth Avenue, Altoona, PA
(814) 946-8457
NCLEX-PN Pass Rate: 86.21%
Bethlehem, PA LPN Training Programs:
Northampton Community College
3835 Green Pond Rd, Bethlehem, PA 18020
(610) 861-5300
NCLEX-PN Pass Rate: 95.52%
Canonsburg, PA LPN Training Programs:
Western Area Career & Technology Center
688 Western Avenue, Canonsburg, PA 15317
(724) 746-2890
NCLEX-PN Pass Rate: 97.44%
Center Valley, PA LPN Training Programs:
Penn State University – Lehigh Valley
2809 Saucon Valley Rd, Center Valley, PA 18034
(610) 285-5000
NCLEX-PN Pass Rate: 82.76%
Chambersburg, PA LPN Training Programs:
Franklin County Career & Technology Center
1015 Philadelphia Ave, Chambersburg, PA 17201
(717) 263-5667
NCLEX-PN Pass Rate: 95.83%
Clearfield, PA LPN Training Programs:
Clearfield County Career Technology Center
1620 River Road, Clearfield, PA
(814) 765-5308
NCLEX-PN Pass Rate: 91.30%
Downingtown, PA LPN Training Programs:
Chester County Intermediate Unit
455 Boot Road, Downingtown, PA
(484) 237-5018
NCLEX-PN Pass Rate: 92.59%
Drums, PA LPN Training Programs:
Keystone Job Corps Center
235 W. Foothills Drive, Drums, PA 18222
(570) 788-1164
NCLEX-PN Pass Rate: N/A
Erie, PA LPN Training Programs:
Fortis Institute – Erie
5757 West 26th Street, Erie, PA 16506
(814) 838-7673
NCLEX-PN Pass Rate: 96.43%
Erie Business Center
246 West Ninth Street, Erie, PA 16501
(814) 456-7504
NCLEX-PN Pass Rate: 72.73%
Mercyhurst University
501 E 38th St, Erie, PA 16546
(814) 824-2000
NCLEX-PN Pass Rate: 90.91%
Folcroft, PA LPN Training Programs:
Delaware County Technical School
701 Henderson Blvd, Folcroft, PA 19032
(610) 583-7620
NCLEX-PN Pass Rate: 79.25%
Frackville, PA LPN Training Programs:
Schuylkill Technology Center – North Campus
101 Technology Dr, Frackville, PA 17931
(570) 874-1034
NCLEX-PN Pass Rate: 93.94%
Ford City, PA LPN Training Programs:
Lenape Technical School
2215 Chaplin Avenue, Ford City, PA
(724) 763-7116
NCLEX-PN Pass Rate: 95.00%
Glenside, PA LPN Training Programs:
Princeton Information Technology Center
140 S Easton Rd, Glenside, PA 19038
(215) 576-5650
NCLEX-PN Pass Rate: 83.33%
Hanover, PA LPN Training Programs:
Hanover Public School District
403 Moul Avenue, Hanover, PA
(717) 637-9000
NCLEX-PN Pass Rate: 85.37%
Harrisburg, PA LPN Training Programs:
Harrisburg Area Community College (HACC)
One HACC Drive, Harrisburg, PA
(717) 780-2300
NCLEX-PN Pass Rate: 85.54%
Hazleton, PA LPN Training Programs:
Hazleton Area Career Center
1451 West 23rd Street, Hazleton, PA 18202
(570) 459-3221
NCLEX-PN Pass Rate: 60.87%
Indiana, PA LPN Training Programs:
Indiana County Technology Center
441 Hamill Road, Indiana, PA
(724) 349-6700
NCLEX-PN Pass Rate: 90.00%
Johnstown, PA LPN Training Programs:
Greater Johnstown Career & Technology Center
445 Schoolhouse Road, Johnstown, PA 15904
(814) 266-6073
NCLEX-PN Pass Rate: 86.08%
Lebanon, PA LPN Training Programs:
Lebanon County Career and Technology Center
833 Metro Drive, Lebanon, PA 17042
(717) 273-8551
NCLEX-PN Pass Rate: 81.94%
Lewistown, PA LPN Training Programs:
LPN Career Center – Central Susquehanna Intermediate Unit
1339 Saint Mary Street Suite 2, Lewisburg, PA
(570) 768-4960
NCLEX-PN Pass Rate: N/A
Mifflin-Juniata County Career Technology Center
700 Pitt St, Lewistown, PA 17044
(717) 248-3933
NCLEX-PN Pass Rate: 78.13%
Monaca, PA LPN Training Programs:
Community College of Beaver County
1 Campus Drive, Monaca, PA
(724) 480-2222
NCLEX-PN Pass Rate: 90.00%
Meadville, PA LPN Training Programs:
Crawford County Career & Technology Center
860 Thurston Road, Meadville, PA
(814) 724-6024
NCLEX-PN Pass Rate: 100.00%
Media, PA LPN Training Programs:
Pennsylvania Institute of Technology
800 Manchester Ave, Media, PA 19063
(800) 422-0025
NCLEX-PN Pass Rate: 83.78%
Mercer, PA LPN Training Programs:
Mercer County Career Center
776 Greenville Rd, Mercer, PA 16137
(724) 662-3000
NCLEX-PN Pass Rate: 75.76%
Mill Creek, PA LPN Training Programs:
Huntingdon County Career Technology Center
11893 Technology Drive, Mill Creek, PA 17060
(814) 643-0951
NCLEX-PN Pass Rate: 75.00%
Mt Braddock, PA LPN Training Programs:
Penna Institute of Health & Technology
1015 Industrial Park Drive, Mt Braddock, PA 15465
(724) 437-4600
NCLEX-PN Pass Rate: 96.67%
New Castle, PA LPN Training Programs:
Lawrence County Career and Technical Center Practical Nursing Program
750 Phelps Way, New Castle, PA
(724) 658-3583
NCLEX-PN Pass Rate: 88.24%
Newtown, PA LPN Training Programs:
Bucks County Community College
275 Swamp Road, Newtown, PA 18940
(215) 968-8000
NCLEX-PN Pass Rate: 90.00%
Oakdale, PA LPN Training Programs:
Pittsburgh Technical Institute
1111 Mckee Rd, Oakdale, PA 15071
(800) 784-9675
NCLEX-PN Pass Rate: 84.06%
Oil City, PA LPN Training Programs:
Venango Technology Center
1 Vo Tech Dr., Oil City, PA 16301
(814) 677-3097
NCLEX-PN Pass Rate: 86.67%
Philadelphia, PA LPN Training Programs
Pleasant Gap, PA LPN Training Programs:
Central PA Institute Science & Technology
540 North Harrison Road, Pleasant Gap, PA 16823
(814) 359-2793
NCLEX-PN Pass Rate: 83.65%
Reading, PA LPN Training Programs:
Reading Area Community College
10 S 2nd St, Reading, PA 19603
(610) 372-4721
NCLEX-PN Pass Rate: 72.73%
Reynoldville, PA LPN Training Programs:
Jefferson County-DuBois Area Vocational-Technical School (AVTS)
576 Vo Tech Road, Reynoldsville, PA
(814) 653-8265
NCLEX-PN Pass Rate: 100.00%
Schnecksville, PA LPN Training Programs:
Lehigh Carbon Community College (LCCC)
4525 Education Park Dr., Schnecksville, PA
(610) 799-2121
NCLEX-PN Pass Rate: 88.89%
Scotland, PA LPN Training Programs:
Institute for Caregiver Education
3583 Scotland Rd, Scotland, PA 17254
(717) 263-7766
NCLEX-PN Pass Rate: 86.84%
Scranton, PA LPN Training Programs:
Career Technology Center of Lackawanna County (CTCLC)
3201 Rockwell Avenue, Scranton, PA
(570) 346-8471
NCLEX-PN Pass Rate: 93.75%
Fortis Institute – Scranton
517 Ash Street, Scranton, PA
(570) 558-1818
NCLEX-PN Pass Rate: 86.79%
Shippenville, PA LPN Training Programs:
Clarion County Career Center
447 Career Lane, Shippenville, PA 16254
(814) 226-4391
NCLEX-PN Pass Rate: 83.72%
Somerset, PA LPN Training Programs:
Somerset County Technology Center
281 Technology Dr, Somerset, PA 15501
(814) 443-3651
NCLEX-PN Pass Rate: 90.32%
Towanda, PA LPN Training Programs:
Northern Tier Career Center
120 Career Center Ln, Towanda, PA
(570) 265-8111
NCLEX-PN Pass Rate: 88.89%
Uniontown, PA LPN Training Programs:
Fayette County Career & Technology Institute
175 Georges Fairchance Road, Uniontown, PA 15401
(724) 437-2721
NCLEX-PN Pass Rate: 83.08%
Waynesburg, PA LPN Training Programs:
Greene County Career Technology Center
60 Zimmerman Drive, Waynesburg, PA
(724) 627-3106
NCLEX-PN Pass Rate: 93.10%
Williamsport, PA LPN Training Programs:
Pennsylvania College of Technology (Non Credit)
1 College Ave, Williamsport, PA 17701
(570) 327-4775
NCLEX-PN Pass Rate: 100.00%
Pennsylvania College of Technology (Credit)
1 College Ave, Williamsport, PA 17701
(800) 367-9222
NCLEX-PN Pass Rate: 89.47%
Wilkes-Barre, PA LPN Training Programs:
Wilkes Barre Area Career Technology Center
350 Jumper Road, Wilkes-Barre, PA 18705
(570) 822-4131
NCLEX-PN Pass Rate: 89.25%
Willow Grove, PA LPN Training Programs:
Eastern Center for Arts & Technology
3075 Terwood Road, Willow Grove, PA
(215) 784-4800
NCLEX-PN Pass Rate: 85.71%
Willow Street, PA LPN Training Programs:
Lancaster County Career & Technology Center
1730 Hans Herr Drive, Willow Street, PA
(717) 464-7050
NCLEX-PN Pass Rate: 86.49%
York, PA LPN Training Programs:
York County School of Technology
2179 S Queen St, York, PA
(717) 741-0820
NCLEX-PN Pass Rate: 100.00%
Youngwood, PA LPN Training Programs:
Westmoreland County Community College
145 Pavilion Ln, Youngwood, PA 15697
(724) 925-4000
NCLEX-PN Pass Rate: 100.00%