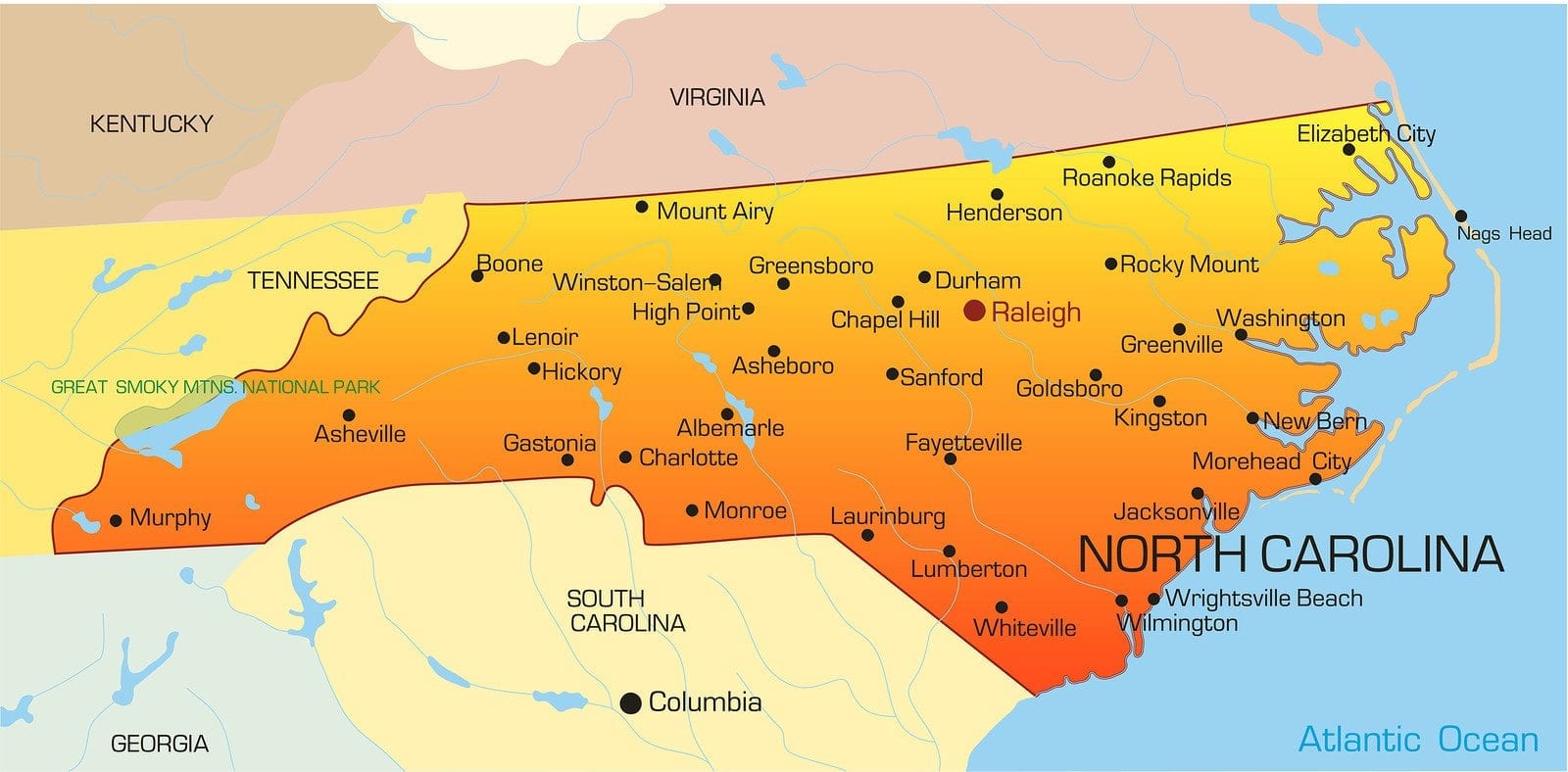 The U.S. is projected to experience a shortage of Licensed Practical Nurses that will intensify as Baby Boomers age and place heavy demands on the healthcare system. North Carolina's approved nursing education programs' inability to meet enrollment demands only seems to compound the problem of the shortages of trained nurses. In spite of the seeming lack of opportunities for LPNs in the nations' hospitals, the profession remains among the top occupations in terms of job growth through 2022. The positive projections are hard to miss, and many sign on in hopes of steady employment and a decent wage, realizing too late that commitment and compassion are necessary for success. Being a nurse means providing bedside care and being an advocate for the patient. It means translating physicians' orders into a task list, monitoring patient reactions, and sharing a kind word or tender touch at just the right time. Nurses know how to maintain their composure even when patients get angry and aggressive. There are few noble professions in the world; nursing is one of them.
LPN Programs in North Carolina:
LPN Training North Carolina: Prerequisites and Program Content
The Practical Nursing program equips students with the knowledge and skills to provide safe and quality nursing care, which impact patients' health and quality of life. The program covers care for children, adults and seniors, including persons with disabilities. In accordance with national standards, the curriculum encourages participation in the assessment, planning, implementation, and evaluation of nursing care.
There are 34 Board-approved programs in North Carolina from which students can choose. Some schools are also accredited by the Accreditation Commission for Education in Nursing (ACEN).
The program covers both classroom and clinical activities in a broad range of nursing activities. Course work includes nursing practice, practical nursing, the transition to practice, mental health, medical-surgical nursing, pediatrics, geriatrics, neonatal-maternal nursing, pharmacology, leadership, and general psychology. The clinical experience reinforces the classroom theory and prepares students to provide safe, individualized nursing care, and participate as a member of an interdisciplinary team.
Even with a multitude of programs in North Carolina, entry into a program is a competitive process. Applicants must measure up to the school's academic expectations, and provide references and any academic achievements. A high school diploma or GED are common requirements. Letters of reference, prerequisite courses (chemistry, biology, anatomy, college composition, mathematics) with a GPA of 2.8 or more, passage of an entrance exam, interview, and TEAS are just a few requirements applicants must meet. Students accepted on a provisional basis may need to obtain TB clearance, required immunization and pass a criminal background check and physical exam before the clinical experience begins.
Program graduates receive a diploma or certificate in Practical Nursing and are eligible to take the NCLEX-PN, which is required for practice in North Carolina.
Duration and Cost of Training: A practical nursing program leading to a diploma in practical nursing is generally 12 months in length, and is available in a few established post-secondary institutions. The average cost of tuition is $3,400 for resident students and $6,500 for out-of-state students. Other costs include textbooks, uniform, liability insurance, admissions fees, exam fees, graduation fee, lab fees, clinical supplies, TB testing, criminal background check, prerequisite courses, and transport to the clinical sites. Part-time students may complete the program in 24 months, and the overall average cost of tuition will increase by 25% for a part-time schedule.
Financial assistance may be available through Federal loans, Pell Grants, private loans, and scholarships. Contact the school's financial aid office and fill out your financial aid applications early.
NCLEX North Carolina
After twelve months of classroom and clinical training, graduates nurses are prepared to take the National Council Licensure Examination (NCLEX examination). The exam is a culmination of the training required to take the exam for state licensure. It evaluates your knowledge, skills, and ability to provide competent and safe care as a Licensed Practical Nurse.
Passage of the NCLEX-PN is necessary to practice as an LPN in North Carolina. Although the Board does not pose limitations on the number of times a candidate can take the exam, it reserves the right to request further education or enrollment in a refresher course before the candidate retakes the exam. Register for the exam at the same time you submit an examination application to the Board. Registration is simple if you follow the guidelines online or the toll-free hotline at 1.866.496.2539. After you submit your information, including an accurate email address, you must complete the registration by paying the $200 fee using your credit card.
Pearson Vue will issue the Authorization to Test (ATT) with the Board's approval. The ATT contains vital information; starting with your name, address, email, and other contact information – verify that it contains the correct spelling of your name. Review the guidelines for scheduling the test, and make sure you take the exam before the ATT expires. There is no option to extend the deadline under any circumstances.
The Candidate Bulletin, available for download on Pearson Vue's website, is another important document that all candidates must review. It contains critical information for the exam preparation and what to expect and take with you on exam day.
Results will be available with 4 days to 2 weeks. The Board will mail your license if you pass the exam and meet all other requirements for licensure. If you fail the exam, you will receive a diagnostic profile outlining your performance on different parts of the exam. You may retake the exam after 45 days, but you must submit another application to Pearson Vue and the NCBON and pay the respective fees.
North Carolina LPN Licensure Requirements
The North Carolina Nursing Practice Act defines LPN practice as a directed scope of practice, with or without compensation or personal profit, provided under an RN's APRN, or physician's supervision. NC laws and rules, established nursing standards, and agency policies guide LPNs practice. Practicing LPNs are accountable to clients, the Board of Nursing and the profession to comply with the state's requirements and uphold the quality of nursing care.
The Nurse Licensure Compact (NLC) became effective in North Carolina on July 1, 2000. LPNs with a multi-state license are authorized to practice in North Carolina without applying to the Board for another license. Nurses declaring another compact state as their primary residence are not eligible for licensure in NC. All applicants must submit evidence of their primary state of residence by signing a declaration and providing further evidence, such as a driver's license, voter registration, or Federal income tax return.
All applicants must submit fingerprints for a criminal history check through the SBI and FBI.
NC residents must use LiveScan to obtain and transmit their digital fingerprints to both agencies. Out-of-state applicants must request fingerprint cards from the Board of Nursing. Trained law enforcement officials must process the fingerprints and mail, along with the completed CBC application form to:
CBC Coordinator (Email: cbc@ncbon.com)
North Carolina Board of Nursing
PO Box 2129
Raleigh, NC 27602-2129
Fax: 919-781-9461
The CBC fee is $38.
Licensure By Examination
Upon completion of a Board approved LPN program, graduates must complete the following items to obtain approval to take the NCLEX-PN:
Register for an account with the Nurse Gateway to gain access to your application status, renewal information, name and address changes, etc.
Complete the application for examination – available online only.
Pay the $75 non-refundable fee. Valid forms of payment include credit or debit card, electronic check, or third party payments – paid using a certified check or money order.
Submit the NCBON Identification Document, which includes a 2" x 2" photo showing your head and shoulders, your name, date of birth, social security number, mailing address, telephone number, relative information and a notarized affidavit.
Proof of education. If you graduated from an NC program, the program director should submit electronic verification within 30 days of graduation. Out-of-state graduates must provide an official transcript indicating their legal name, degree awarded, and date of completion.
A letter of explanation and official documents if you answer "yes" to the criminal history and disciplinary questions.
A complete set of fingerprints to complete the mandatory criminal background check.
Register for the NCLEX-PN with Pearson Vue.
Foreign educated graduates:
Submit a Credentials Evaluation Service (CES Professional Report), CGFNS Certificate or VisaScreen.
Submit proof of English proficiency – TOEFL (written score 560; CBT score 220; iBT 83) or IELTS (overall score 6.5 with a minimum 6.0 on all modules).
All copies of education evaluation and English proficiency must be submitted by the evaluating agency.
Licensure By Endorsement
LPNs with a multi-state license can practice in NC for a period of 30 days. All other LPNs with licenses from a non-compact state must submit an application for licensure by endorsement.
Submit the following for licensure by endorsement:
Register for an account with the Nurse Gateway to gain access to your application status, renewal information, name and address changes, etc.
Complete the application for endorsement – available online only.
Pay the $150 non-refundable fee. Valid forms of payment include credit or debit card ONLY.
Submit the NCBON Identification Document, which includes a 2" x 2" photo showing your head and shoulders, your name, date of birth, social security number, mailing address, telephone number, relative information and a notarized affidavit.
Proof of education. The school must be an approved institution in the state of original licensure and must be equivalent to the requirements in NC. The Nursing Director or registrar should send an official transcript indicating the school's name, location, and your graduation year.
License verification. Verify your license online through Nursys or the Verification Form provided on the confirmation page. The licensing agency should include your License Number and year on the verification form and mail directly to NCBON. If your current license has been inactive or lapsed for more than five years, you must complete a refresher course approved by the Board.
Employment verification. Provide dates of employment and positions held for your last two nursing positions.
Proof of NCLEX or SBTPE completion.
A letter of explanation and official documents if you answer "yes" to the criminal history and disciplinary questions.
A complete set of fingerprints to complete the mandatory criminal background check.
Endorsement applications can take up to eight weeks to process. You can check the status of your application online two business days after the BON receives the application. If you do not complete the application within one year, you must submit a new application and fee.
Applicants may request a non-renewable temporary license to practice while the Board processes the application. The temporary permit is valid for 6 months only or until the Board issues the license. The Board must receive the application form, fee, and completed fingerprints before issuing a temporary license.
Renewing Your LPN License
NC LPN licenses expire at midnight on the last day of the licensee's birth month. The NCBON will mail the renewal notification three months prior to the license expiration to the address on file.
Renewal is available online only – the expiration date must be within 3 months. LPNs must submit applicable documents for any felony convictions, a misdemeanor, or pending charges.
Licensees must complete the continuing competence requirements for renewal or reinstatement of licenses. There are no grace periods or exceptions granted.
Complete one of the following Continuing Competency requirements:
15 contact hours of approved continuing education and 640 hours of active practice – within a 2-year period.
30 contact hours of continuing education.
National certification or recertification from a national credentialing agency.
Two semester hours of post-licensure nursing education.
15 contact hours of continuing education and service as a principal investigator on a nursing project.
15 contact hours of continuing education and authoring or co-authoring of a nursing paper, article, book, or chapter related to nursing.
15 contact hours of continuing education and conducting of a minimum 5-hour presentation(s) on nursing.
The Board will assign an inactive status to licenses belonging to LPNs, who did not meet the continuing education requirements.
The non-refundable renewal fee is $92 payable using a valid credit or debit card or checking or savings account.
Salary and Job Outlook LPNs North Carolina
The United States Bureau of Labor Statistics has predicted a growth rate of 21% for LPNs by the year 2022. This projection is higher than the average rate of growth and surpasses many other careers in health. In North Carolina, the job opportunities for practical nurses are excellent. Employers in some parts of the state report difficulty in attracting and retaining qualified practical nurses. Even in hospitals, a sore area for LPNs in many states, job opportunities are available for experienced LPNs.
The growing healthcare needs of the Baby Boomer population, high turnover rates as LPNs advance to other positions, and nurses approaching retirement will all contribute to new opportunities for graduates. There were 15,670 LPNs employed in North Carolina in 2014; that figure is expected to increase by 1,254 by 2022 – does not include vacancies left by retiring or advancing nurses.
LPNs will not only have their pick of jobs, but also attractive compensation packages, sign on bonuses, and tuition reimbursement as employers seek to combat high turnover rates. Although there's a niche that only LPNs can fill, there are many more opportunities for those who use further study to advance to other positions in nursing. Nurses with a BSN have better job prospects than those without one. New LPNs can expect to find a job within 6 to 8 months, particularly when they extend their search to include medically underserved areas, such as rural areas and inner cities. Employment opportunities are available in hospitals, nursing homes, clinics, physicians' offices, and home health care agencies. The average starting salary for NC LPNs is $41,730.
Contact the Board of Nursing
North Carolina Board of Nursing
4516 Lake Boone Trail
Raleigh, NC 27607
Mailing Address:
North Carolina Board of Nursing
Post Office Box 2129
Raleigh, North Carolina 27602-2129
Phone: (919) 782-3211
Fax: (919) 781-9461
North Carolina Board of Nursing Approved Training Programs and NCLEX Pass Rates
Asheville, NC LPN Training Programs:
Asheville Buncombe Tech Community College
340 Victoria Road, Asheville, NC 28801
(828) 398-7900
NCLEX-PN Pass Rate: 100%
Bolivia, NC LPN Training Programs:
Brunswick Community College
50 College Road, Bolivia, NC
(910) 755-7300
NCLEX-PN Pass Rate: 100%
Charlotte, NC LPN Training Programs:
ECPI University – Charlotte
4800 Airport Center Parkway, Charlotte, NC 28208
(704) 399-1010
NCLEX-PN Pass Rate: 89%
Clinton, NC LPN Training Programs:
Sampson Community College
Po Box 318, Clinton, NC 28329
(910) 592-8081
NCLEX-PN Pass Rate: 100%
Dallas, NC LPN Training Programs:
Gaston College
201 Highway 321 South, Dallas, NC
(704) 922-6200
NCLEX-PN Pass Rate: 99%
Dobson, NC LPN Training Programs:
Surry Community College
630 South Main Street, Dobson, NC 27017
(336) 386-8121
NCLEX-PN Pass Rate: 100%
Dublin, NC LPN Training Programs:
Bladen Community College
7418 Nc Hwy 41w, Dublin, NC 28332
(910) 879-5500
NCLEX-PN Pass Rate: 100%
Durham, NC LPN Training Programs:
Durham Tech Community College
1637 Lawson Street, Durham, NC 27703
(919) 536-7200
NCLEX-PN Pass Rate: 100%
Elizabeth City, NC LPN Training Programs:
College of The Albemarle
1208 N. Road St, Elizabeth City, NC 27909
(252) 335-0821
NCLEX-PN Pass Rate: 100%
Fayetteville, NC LPN Training Programs:
Fayetteville Tech Community College
2201 Hull Rd., Fayetteville, NC 28303
(910) 678-8400
NCLEX-PN Pass Rate: 60%
Goldsboro, NC LPN Training Programs:
Wayne Community College
3000 Wayne Memorial Drive, Goldsboro, NC 27534
(919) 735-5151
NCLEX-PN Pass Rate: 100%
Greensboro, NC LPN Training Programs:
ECPI University – Greensboro
7802 Airport Center Drive, Greensboro, NC 27409
(336) 665-1400
NCLEX-PN Pass Rate: 90%
Hamlet, NC LPN Training Programs:
Richmond Community College
1042 West Hamlet Avenue, Hamlet, NC 28345
(910) 410-1700
NCLEX-PN Pass Rate: 76%
Havelock, NC LPN Training Programs:
Craven Community College
305 Cunningham Blvd, Havelock, NC
(252) 444-6005
NCLEX-PN Pass Rate: 100%
Henderson, NC LPN Training Programs:
Vance Granville Community College
200 Community College Road, Henderson, NC 27536
(252) 492-2061
NCLEX-PN Pass Rate: 94%
Jacksonville, NC LPN Training Programs:
Coastal Carolina Community College
444 Western Boulevard, Jacksonville, NC 28546
(910) 455-1221
NCLEX-PN Pass Rate: 94%
Jamestown, NC LPN Training Programs:
Guilford Tech Community College
601 High Point Road, Jamestown, NC 27282
(336) 334-4822
NCLEX-PN Pass Rate: 100%
Kenansville, NC LPN Training Programs:
James Sprunt Community College
133 James Sprunt Drive Kenansville, Kenansville, NC 28349
(910) 296-1429
NCLEX-PN Pass Rate: 96%
Kinston, NC LPN Training Programs:
Lenoir Community College
231 Hwy 58 South, Kinston, NC
(252) 527-6223
NCLEX-PN Pass Rate: 100%
Marion, NC LPN Training Programs:
McDowell Tech Community College
54 College Dr., Marion, NC 28752
(828) 652-6021
NCLEX-PN Pass Rate: 96%
Monroe, NC LPN Training Programs:
South Piedmont Community College
3509 Old Charlotte Highway, Monroe, NC 28110
(704) 290-5100
NCLEX-PN Pass Rate: 50%
Morehead City, NC LPN Training Programs:
Carteret Community College
3505 Arendell Street, Morehead City, NC 28557
(252) 222-6000
NCLEX-PN Pass Rate: 92%
Pinehurst, NC LPN Training Programs:
Sandhills Community College
3395 Airport Road, Pinehurst, NC
(910) 692-6185
NCLEX-PN Pass Rate: 100%
Raliegh, NC LPN Training Programs:
ECPI University – Raleigh
4101 Doie Cope Road, Raleigh, NC 27613
(919) 571-0057
NCLEX-PN Pass Rate: 68%
Rutherfordton, NC LPN Training Programs:
Isothermal Community College
134 Maple Street, Rutherfordton, NC 28139
(828) 286-2218
NCLEX-PN Pass Rate: 78%
Sanford, NC LPN Training Programs:
Central Carolina Community College
1105 Kelly Dr, Sanford, NC 27330
(919) 775-5401
NCLEX-PN Pass Rate: 95%
Salisbury, NC LPN Training Programs:
Rowan Cabarrus Community College
1333 Jake Alexander Blvd. South, Salisbury, NC 28146
(704) 216-7222
NCLEX-PN Pass Rate: 100%
Shelby, NC LPN Training Programs:
Cleveland Community College
137 South Post Rd, Shelby, NC
(704) 669-6000
NCLEX-PN Pass Rate: 100%
Thomasville, NC LPN Training Programs:
Davidson County Community College
297 Dccc Road, Thomasville, NC 27360
(336) 249-8186
NCLEX-PN Pass Rate: 92%
Troy, NC LPN Training Programs:
Montgomery Community College
1011 Page Street, Troy, NC 27371
(910) 576-6222
NCLEX-PN Pass Rate: 81%
Washington, NC LPN Training Programs:
Beaufort County Community College
5337 Hwy 264 East, Washington, NC 27889
(252) 946-6194
NCLEX-PN Pass Rate: 91%
Weldon, NC LPN Training Programs:
Halifax Community College
200 College Drive, Weldon, NC 27890
(252) 536-2551
NCLEX-PN Pass Rate: 100%
Wentworth, NC LPN Training Programs:
Rockingham Community College
215 Wrenn Memorial Road, Wentworth, NC 27375
(336) 342-4261
NCLEX-PN Pass Rate: 50%
Whiteville, NC LPN Training Programs:
Southeastern Community College
4564 Chadbourn Highway, Whiteville, NC
(910) 642-7141
NCLEX-PN Pass Rate: 100%
Winston-Salem, NC LPN Training Programs:
Forsyth Tech Community College
2100 Silas Creek Parkway, Winston-Salem, NC
(336) 723-0371
NCLEX-PN Pass Rate: 100%