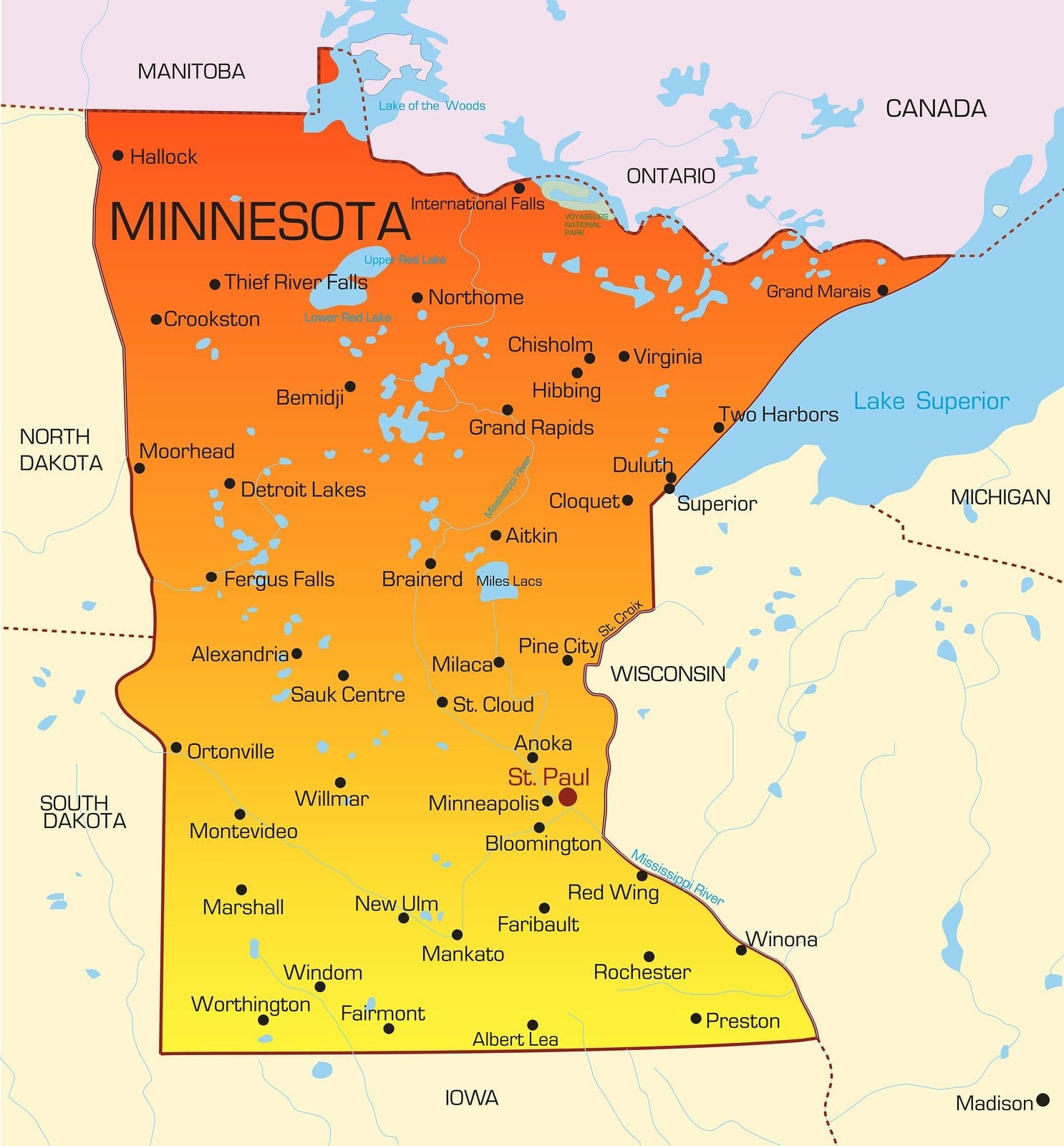 Under the supervision of registered nurses and physicians, licensed practical nurses care for infants and their mothers, children, adults, and seniors. Using their education and skills, they meet patients' physical and psychosocial needs to promote health and wellness. Their primary role involves bedside care, but they can also measure patients' vital signs and record the information, prepare and give injections, perform wound care, and assist with rehabilitative treatments. Entry-level LPNs assist patients with bathing, personal hygiene, dressing, mobility, and provide for their overall comfort. Experienced LPNs may supervise other LPNs, nursing assistants, and orderlies. Prospective nurses should have a healthy respect for human dignity and be committed to caring for others. The profession provides opportunities to assume a vital role in numerous clinical areas. The practical nursing education prepares students for state licensure and also provides a foundation for further study and specialization.
LPN Programs in Minnesota:
LPN Training Minnesota: Prerequisites and Program Content
The practical nursing education equips students with the knowledge and skills to administer safe and patient-centered as a part of a healthcare team in a variety of healthcare settings, including hospitals, home health agencies, clinics, transitional care facilities, long-term care facilities, and assisted living facilities. The programs use classroom theory, laboratory experience, and supervised clinical experiences in nursing homes, hospitals, and clinical experiences to emphasize the practical nurse's role in the nursing process.
To prepare students for success, the program includes courses such as pharmacology for practical nurses, adult nursing, maternal-child nursing, medical-surgical nursing, family and mental health concepts, success in nursing, communication and interpersonal skills, ethics and laws, body structure and function, and transition to nursing. The clinical experience, supervised by experienced faculty, encourages student participation in direct care to help them make the transition from student nurse to a practical nurse.
The program should meet the requirements of the Minnesota Board of Nursing in order to secure their approval to take the NCLEX-PN. The school's NCLEX-PN pass rate is a good indicator of the school's commitment to students' success.
For entry into a program, applicants must first enroll in the college, complete placement testing, and the prerequisite course requirements. There is a separate application for entry into the nursing program, and students must attend a mandatory information session to learn about the requirements and expectation for the program. Applicants must be able to lift and move a minimum 40 pounds, obtain criminal background clearance, TB clearance, and provide immunization records. Due to the popularity of these programs, entry is a competitive process. The admissions department may select students based on the results on the TEAS, recommendation letters, and personal interviews. Minnesota CNA certification, AHA CPR, and liability insurance and some other requirements for enrollment.
At the completion of the program, graduates may be eligible to take the state licensure exam (NCLEX-PN) to obtain a license to practice. Newly licensed PNs can also pursue further training to become a registered nurse.
Duration and Cost of Training: Practical nursing certificate programs are approximately 11 months based on full-time attendance. Students can expect to pay $8,100 for tuition – not including the cost of completing the prerequisite course requirements. Other expenses for textbooks, uniform, shoes, clinical supplies, lab supplies, course materials, student fees, and placement tests are not included in the advertised costs. Criminal background check, CPR certification, CNA training and certification, liability insurance, immunization, criminal background clearance, TB clearance, and physical exam are additional costs that students must be prepared to cover. Practical nursing programs are eligible for financial aid through federal loans and grants for qualifying students.
NCLEX Minnesota
Practical nursing programs prepare prospective nurses for an entry-level position in a medical setting. But in the minds of most students, it is all about preparation for success on the NCLEX-PN. The national licensing exam is the final step that can make or break a graduate nurse's dream to become a licensed nurse. After completing the program, graduates must register for the exam with Pearson Vue – the testing agency. It is easy to register online or by phone (1.866.496.2539) and pay the $200 fee using a credit card. Pearson Vue will process the application and confirm your eligibility with the Board of Nursing before sending the Authorization to Test. Expect to receive the ATT via email – at the address you provided during registration – within 2 to 10 business days of submitting a completed application and required documents to the Board of Nursing.
The ATT is your ticket to scheduling and taking the licensure exam. It contains your authorization number, candidate ID, and validity date. Also included is your candidate information; confirm that the information matches your ID to be admitted to the testing center on the scheduled test date. Pearson Vue will also provide a list of testing centers where you can call to schedule the exam. You have approximately 90 days to schedule and take the test. The validity dates are not extendable, so make sure to schedule the test to avoid having to pay another registration fee.
The Board will mail your license within 10 business days of taking the exam if you pass. They will not give results over the phone. If you wish, you can access unofficial results of the exam within 2 business days through the Quick Results Service. The service costs an additional $7.95. However, Pearson Vue will only charge your credit card when the results are available. The service does not authorize candidates to begin practicing as the Board must first issue a license.
If you fail the exam, the Board will mail an examination retake request packet and a diagnostic profile to help you understand your strengths and weaknesses on the exam. You can retake the exam any time after 45 days of your prior attempt.
Minnesota LPN Licensure Requirements
A licensed practical nurse, who plans to practice nursing in Minnesota, must first obtain a license to practice from the Minnesota Board of Nursing. The nurse should not assume the position of a nurse – including orientation as a nurse – until the Board confirms successful completion of the licensure exam and issues a state license.
LPNs with a current license in another state may practice in Minnesota on a temporary permit while awaiting a renewable license from the Board. The applicant should indicate a request on the application for state licensure by endorsement, and the Board will issue the permit after reviewing the verification of licensure.
All licensees must be familiar with the state's scope of practice for LPNs and execute their duties within the guidelines.
Licensure By Examination
The information you submit on the application for the licensure exam will help the Board determine your eligibility for state licensure. You have a legal obligation to submit and complete information. All information submitted remains confidential until the Board issues a license. The information then becomes public record.
The Board requires the following before authorizing you to take the exam:
A completed licensure by examination. Candidates may submit the application online or by downloading the exam application packet and mailing to the Board.
The non-refundable application fee using a check or money order.
A written explanation for each "yes" response to the Grounds for Denial section of the application. The Board will investigate before approving a request for licensure.
Confirmation of completing a nursing education program. If you completed a Minnesota Board approved program, a school official can confirm your completion online.
Your social security number as required by state and federal laws.
Your registration for the NCLEX. Registration is available on the web and by phone.
A request for special testing accommodations for the NCLEX. Include supporting documentation relating to the request; acceptable supporting documents include a letter from a licensed professional confirming disability and a letter from the Disability Services department of the nursing school, indicating modifications made during your time there.
Foreign-educated nurses:
Submit the following documents in addition to those outlined above:
A CGFNS Credentials Evaluation Service (CES) Professional Report. The Commission of Graduates of Foreign Nursing Schools (CGFNS) should send the report directly to the Board of Nursing.
Proof of English proficiency if you did not graduate from a nursing education program conducted in English and located in an English-speaking country. Acceptable proof of proficiency includes a passing score on the TOEFL, IELTS, or MELAB.
Applications are valid for one year only. The Board will nullify incomplete applications one year after receipt, and you will need to reapply and submit a new fee to acquire a license. You can use the online services, available on the Board's website, to check the status of your application. Notify the Board immediately if your name, address, or other application information changes after you submit the application.
Licensure By Endorsement
Licensure by endorsement is available for LPNs, who hold a current, active nursing license in another U.S. state or territory.
Submit the following for licensure by endorsement:
A completed licensure by endorsement form. Candidates may submit the application online or by downloading the application packet and mailing to the Board.
The non-refundable application fee using a check or money order.
A written explanation for each "yes" response to the Grounds for Denial section of the application. The Board will investigate before approving a request for licensure.
Your social security number as required by state and federal laws.
Verification of license. Submit verification from the state or territory where you were first licensed and verification from a state where you have a current license to practice nursing. Submit one verification if your original state of licensure is the same as the state where you are currently practicing. Use the License Verification form (the licensing agency (ies) should send directly to the Board's office) if the state agency does not participate in the Nursys online system.
Confirmation of nursing employment. A previous employer should complete the Employment Verification form and return to the Board of Nursing.
The Board will advise if you need to report continuing education or take a refresher course based on your prior education/ employment indicated on the application for endorsement. If you did not practice for more than 5 years preceding the application date, you will be required to take a refresher course. Endorsement applicants may practice under a temporary permit issued by the Board. Request the permit on the application for endorsement.
Renewing Your LPN License
LPN licenses expire biennially on the licensee's birth date. The Board will mail a renewal reminder postcard approximately three months before the license expires to the current address on file. If you submitted an email on the application, you'll receive a reminder via email. The Board no longer mails paper renewal applications. However, it is available by request. Licensees are encouraged to renew their licenses online.
If you do not renew by midnight on the license expiration date, you must reapply for re-registration. LPNs must complete 12 contact hours of continuing education for each 24-month registration period. The ratio is 1 contact hour for each two months of registration. Do not submit evidence of continuing education unless the Board instructs you to do so. Keep your documents on file to present in the event of an audit. Failure to respond to an audit may be grounds for disciplinary action.
Salary and Job Outlook LPNs Minnesota
The profession of nursing is experiencing a high growth rate compared to other careers. The Bureau of Labor Statistics reports that nationwide demand for licensed practical nurses is expected to grow much faster than the average through 2025 due to the increasing healthcare needs of a growing population. The baby boomer generation is expected to retire within the next decade, so it is a great time to enter the profession as employment will increase by 22 percent. The senior population health care needs will influence demands more than any other factor. This means that employment opportunities will be available in assisted living facilities, home health care, and long-term care facilities where seniors go for ongoing care.
The need to replace experienced nurses who leave the occupation will also create employment opportunities for newly licensed PNs. Keep in mind that hospital administrators will most likely replace experienced LPNs with registered nurses or other experienced LPNs as they seek to redefine offerings and shift LPNs out of acute care. Nevertheless, there are numerous opportunities for new graduates in long-term care, home health care, and non-traditional places, such as correctional facilities, schools, insurance agencies, and specialized clinics.
There were 17,680 LPNs employed in May 2014. Long-term care facilities employed the majority of LPNs, accounting for 65% of employed PNs. About 12 percent of jobs were in physicians' offices, 10 percent in home healthcare services, and 6 percent in hospitals. The rest were spread across educational services, social assistance programs, and government agencies.
There are many career opportunities for new graduates – more than 94% obtain related employment within one year of graduation. The yearly mean wage for Minnesota's LPNs is $42,000 according to the BLS.
Contact the Board of Nursing
Minnesota Board of Nursing
2829 University Avenue SE, Suite 200
Minneapolis, MN 55414 USA
Phone: 612.317.3000
Email: nursing.board@state.mn.us
Minnesota Board of Nursing Approved Training Programs and NCLEX Pass Rates
Alexandria, MN LPN Training Programs:
Alexandria Technical & Community College
1601 Jefferson St, Alexandria, MN 56308
(888) 234-1222
NCLEX-PN Pass Rate: 94.23%
Anoka, MN LPN Training Programs:
Anoka Technical College
1355 West Highway 10, Anoka, MN
(763) 433-1100
NCLEX-PN Pass Rate: 83.67%
Bemidji, MN LPN Training Programs:
Northwest Technical College – Bemidji
905 Grant Avenue Se, Bemidji, MN 56601
(218) 333-6600
NCLEX-PN Pass Rate: 69.23%
Brainerd, MN LPN Training Programs:
Central Lakes College
501 W College Dr, Brainerd, MN 56401
(218) 855-8000
NCLEX-PN Pass Rate: 85.85%
Broooklyn Park, MN LPN Training Programs:
Hennepin Technical College
9000 Brooklyn Blvd, Brooklyn Park, MN 55445
(952) 995-1300
NCLEX-PN Pass Rate: 80.65%
Cloquet, MN LPN Training Programs:
Fond du Lac Tribal & Community College
2101 14th St, Cloquet, MN 55720
(218) 879-0800
NCLEX-PN Pass Rate: 73.53%
Detroit Lakes, MN LPN Training Programs:
Minnesota State Community & Technical College
900 Hwy 34 E, Detroit Lakes, MN 56501
(877) 450-3322
NCLEX-PN Pass Rate: 98.89%
Duluth, MN LPN Training Programs:
Lake Superior College
11501 State Highway 23, Duluth, MN 55808
(218) 733-1074
NCLEX-PN Pass Rate: 82.35%
East Grand Forks, MN LPN Training Programs:
Northland Community & Technical College – East Grand Forks
2022 Central Ave Nw, East Grand Forks, MN 56721
(218) 793-2800
NCLEX-PN Pass Rate: 88.68%
Grand Rapids, MN LPN Training Programs:
Itasca Community College
1851 U.s. 169, Grand Rapids, MN 55744
(218) 322-2300
NCLEX-PN Pass Rate: 85.71%
International Falls, MN LPN Training Programs:
Rainy River Community College
1501 Hwy 71, International Falls, MN 56649
(218) 285-7722
NCLEX-PN Pass Rate: N/A
Mankato, MN LPN Training Programs:
Rasmussen College – Mankato
130 Saint Andrews Drive, Mankato, MN
(507) 625-6556
NCLEX-PN Pass Rate: 91.80%
Minneapolis, MN LPN Training Programs:
Minneapolis Community & Technical College
1501 Hennepin Ave, Minneapolis, MN 55403
(612) 659-6000
NCLEX-PN Pass Rate: 89.13%
North Mankato, MN LPN Training Programs:
South Central College
1920 Lee Blvd, North Mankato, MN 56003
(507) 389-7200
NCLEX-PN Pass Rate: 55.56%
Owatonna, MN LPN Training Programs:
Riverland Community College
965 Alexander Drive SW, Owatonna, MN
(507) 455-5880
NCLEX-PN Pass Rate: 96.97%
Pine City, MN LPN Training Programs:
Pine Technical College
900 4th St Se, Pine City, MN 55063
(320) 629-5100
NCLEX-PN Pass Rate: 88.33%
Pipestone, MN LPN Training Programs:
Minnesota West Community & Technical College – Pipestone
1314 North Hiawatha Ave., Pipestone, MN
(800) 658-2330
NCLEX-PN Pass Rate: N/A
Red Wing, MN LPN Training Programs:
Minnesota State College – Southeast Technical – Red Wing
308 Pioneer Road, Red Wing, MN
(651) 385-6300
NCLEX-PN Pass Rate: N/A
Rochester, MN LPN Training Programs:
Rochester Community & Technical College
851 30th Ave SE, Rochester, MN
(507) 285-7210
NCLEX-PN Pass Rate: 96.67%
Rosemount, MN LPN Training Programs:
Dakota County Technical College
1300 145th Street E., Rosemount, MN
(651) 423-8000
NCLEX-PN Pass Rate: 81.43%
St. Cloud, MN LPN Training Programs:
St. Cloud Technical & Community College
1540 Northway Drive, St. Cloud, MN
(320) 308-5000
NCLEX-PN Pass Rate: 93.48%
St Paul, MN LPN Training Programs:
St. Paul College
235 Marshall Ave, St Paul, MN 55102
(651) 846-1600
NCLEX-PN Pass Rate: 77.78%
Thief River Falls, MN LPN Training Programs :
Northland Community & Technical College – Thief River Falls
1101 Minnesota 1, Thief River Falls, MN 56701
(218) 683-8800
NCLEX-PN Pass Rate: 70.59%
Virginia, MN LPN Training Programs:
Mesabi Range Community & Technical College
1001 Chestnut St W, Virginia, MN 55792
(218) 741-3095
NCLEX-PN Pass Rate: 66.67%
Willmar, MN LPN Training Programs:
Ridgewater College
2101 15th Avenue NW, Willmar, MN
(320) 222-5200
NCLEX-PN Pass Rate: 90.48%
Winona, MN LPN Training Programs:
Minnesota State College-Southeast Technical – Winona
1250 Homer Rd, Winona, MN 55987
(507) 453-2700
NCLEX-PN Pass Rate: 86.08%
Worthington, MN LPN Training Programs:
Minnesota West Community & Technical College – Worthington
1450 College Way, Worthington, MN
(507) 372-3400
NCLEX-PN Pass Rate: 84.09%