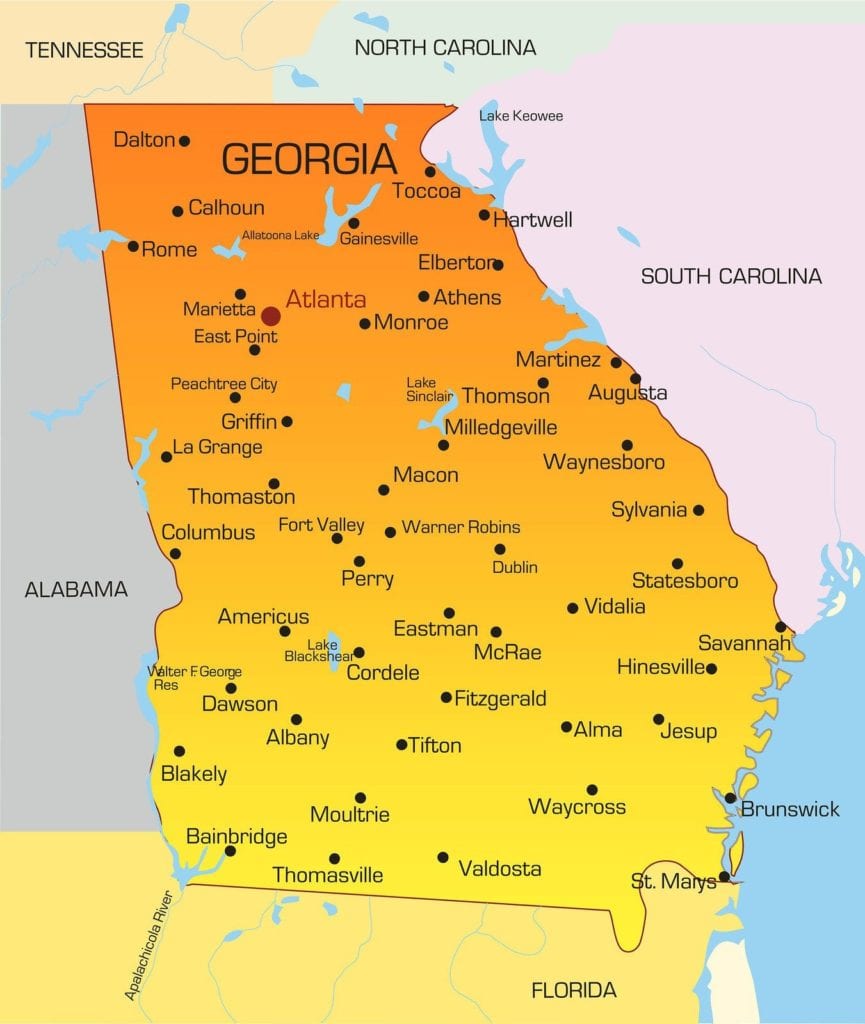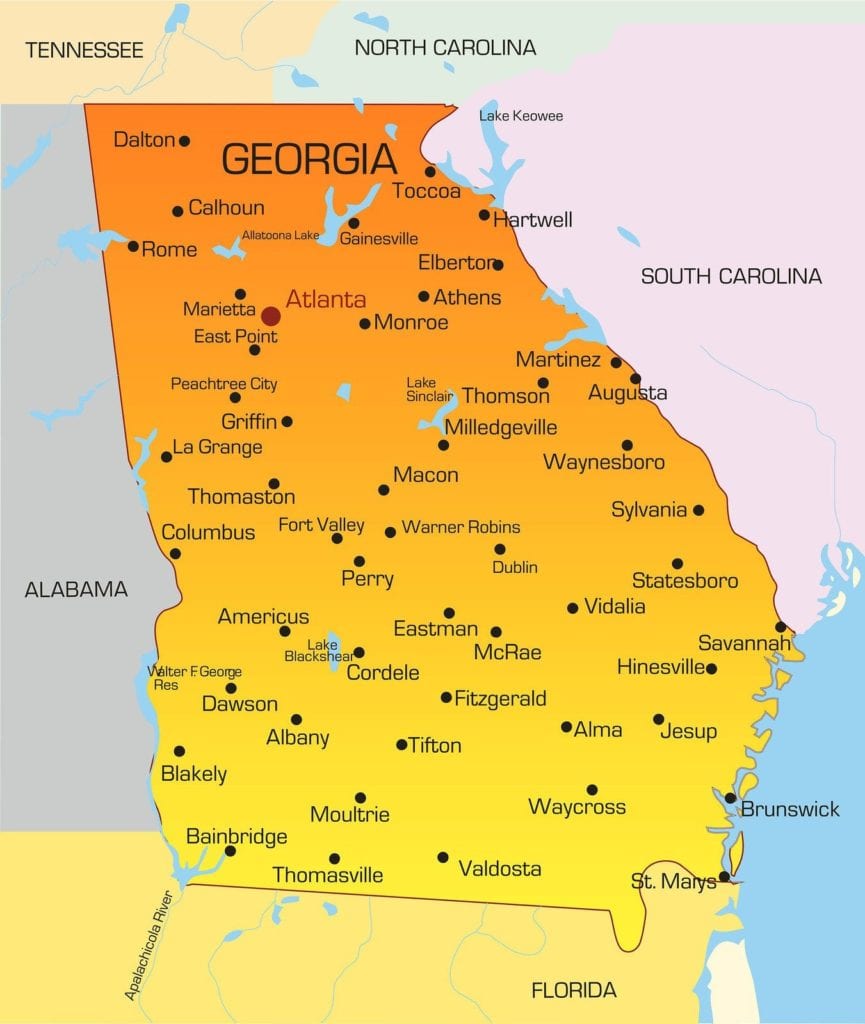 The growing baby boomer population who will need quality health care services means numerous employment opportunities for Licensed Practical Nurses. The prevalence of outpatient procedures, long-term care, and in-home care, provides even more places for LPNs to use their skills beyond the traditional hospital setting. LPN training is one of the fastest ways to enter the health profession compared to other paths, which require 3 to 4 years of training. According to the 2014 figures, there are 23,650 LPNs employed in Georgia with 960 new job openings annually. The highest paid professionals earn $38,960 per year, but for many LPNs, the benefits go beyond the paycheck and employer benefits. For many, the real rewards come from caring for others in their greatest time of need. LPNs must work closely with Registered Nurses, Certified Nurse Assistants, and doctors, to provide basic comfort and monitor patients' health. Therefore, a propensity for working with others is a definite must. The Georgia Board of Nursing requires all LPNs to pass a licensure exam and maintain their licenses to practice as a way of safeguarding public health and keeping track of these healthcare professionals.
LPN Programs in GA:
LPN Training Georgia: Prerequisites and Program Content
The state of Georgia offers numerous (27 as of 2015) accredited training options for those seeking to become Licensed Practical Nurses. Board-approved training is available at colleges, vocational schools, and private institutions; all with approved curriculums offering more than 1150 hours of instruction to prepare graduates for success on the NCLEX-PN. Training also prepares students for work in various healthcare settings, including hospitals, clinics, and long-term care facilities.
Through a combination of theoretical instruction, practical work, and clinical experience, students learn the skills and acquire knowledge to provide safe and effective care to patients. Students should seek out accredited programs approved by the Georgia Board of Nursing to ensure a seamless process when applying for state licensure.
The course curriculum covers topics, such as diet and nutrition, maternity nursing, nursing leadership, structures and functions of the human body, psychology, pharmacology, and nursing fundamentals. Students also learn the essentials of medical-surgical nursing, pediatric nursing, and geriatric nursing.
Entrance requirements vary by institution, but generally includes a high school diploma or GED, criminal background check, success on the placement exam, drug screen, TB test, liability insurance, MMR, and current CPR.
The program must facilitate a minimum 485 clock hours of clinical training at an approved hospital, nursing facility, outpatient clinic, or long-term care facility. The experiential training affords students the opportunity to practice the skills they learned in the classroom and lab setting. At the conclusion of the program, graduates should demonstrate the principles of effective communication, astute observation, strong interpersonal skills, critical thinking, knowledge of medical equipment, and patience and empathy for those in need of medical care. Graduates are eligible to take the NCLEX-PN for state licensure to practice nursing in Georgia.
Duration and Cost of Training: LPN training at Georgia's technical colleges, such as Chattahoochee Technical College and Georgia Northwestern Technical College, cost an average of $7,000 for tuition plus $2,000 for textbooks and supplies. Admission expenses, such as the cost of drug screening, placement testing, TB test, physical exam, immunization, liability insurance, and criminal background check are students' responsibility and not included in the advertised cost of tuition.
NCLEX Georgia
The NCLEX-PN is a licensing requirement in Georgia, and the sooner you pass the exam, the sooner you can register and begin practicing. One of the best ways to increase your success is to enroll in a college with a high pass rate – a list of programs are available below. The Board of Nursing expects approved providers to maintain an 80% pass rate, but many exceed the minimum.
In preparation for the exam, Pearson Professional Testing (PPT) recommends that all candidates study the NCLEX bulletin before registering for the exam. PPT is an established testing administrator entrusted with the responsibility of overseeing the exam at their computerized testing centers. You can apply for the NCLEX online, over the telephone, or via snail mail, and pay the registration fee of $200 using a money order, check, or credit card. Make sure to provide an accurate email as PPT will use electronic communication as their primary mode of communication. Your application to PPT should coincide with your application to the state Board for licensure. The testing administrator will send the Authorization to Test letter after the Board of Nursing grants approval.
Receipt of the ATT letter is confirmation that you've successfully completed the process, and you can then schedule your NCLEX – the time for approval after submitting your application is approximately 4 to 8 weeks. You must schedule a test date within 90 days of receiving the letter. Print the ATT and take it with a valid form of picture ID to the testing center.
Georgia LPN Licensure Requirements
Georgia law requires practical nurses to obtain a license through the Board of Nursing before taking up employment. There are three routes to securing a state license: through endorsement, examination, or reinstatement. The information below will help you determine your options for licensure in Georgia. 
Licensure By Examination
Graduates of Board-approved practical nursing programs should submit the application for licensure online.
Use the following steps to submit your application to the Board of Nursing:
Pay the non-refundable application fee of $40.
Include a correct email address as it is the most reliable way to receive communication from the Board and resolve issues.
Register with Cogent Systems and follow the instructions for submitting your fingerprints to complete the criminal background ground check (for in-state or out-of-state residents). The application for licensure will not be complete without the criminal background check.
Provide your social security number – the Board will use the number for license tracking purposes.
Respond to all questions relating to Board Disciplinary Actions/ Legal Convictions and include legal documents and a notarized explanation of each offense if you respond "yes" to any questions.
Register and pay the examination fee for the NCLEX-PN to PPT when you submit your application to the Board – register with the same name used on the application for licensure.
If you graduated from a nursing program approved by the Board, the school would submit your information to the Board electronically.
If you graduated from an out-of-state nursing school, you must submit a paper application and authorize the school to send official transcripts to the Board. The nursing education program must meet the state's requirements.
Licensure By Endorsement
You must have licensure as a practical nurse in another jurisdiction to apply for licensure by endorsement in Georgia. The Board will also require proof of your nursing education – this should have been completed before taking the licensing examination. Out-of-state LPNs may not practice in Georgia until the Board provides confirmation of licensure.
Submit your paper application, making sure to answer ALL questions. Indicate N/A for questions that are not applicable.
Enclose the non-refundable application fee of $75.00. The application is valid for one year after receipt.
Submit official college transcripts – sent directly from the nursing school to the Board. The program must meet O.C.G.A. requirements – a minimum of 685 clock hours of theoretical training and 485 clock hours of clinical training.
Submit verification of licensure from your original state of licensure. If your original state utilizes Nursys.com, you can authorize verification to the Georgia Board of Nursing.
Provide one of the following:
Verification of employment indicating at least 500 hours of licensed practice within a five-year period preceding the application date.
Proof of graduation from an eligible nursing program within one year preceding the application date.
Verification of initial licensure within one year preceding the application date.
Proof of completing a reentry program approved by the Georgia Board of Examiners of Licensed Practical Nurses.
Disclose all arrests and disciplinary actions taken by any other regulatory boards. Provide a certified copy of official documents and a notarized explanation of each offense. You should register with Cogent Systems early to process your criminal background check without delays.
Provide verifiable documentation of your US citizenship or residency – a driver's license or US passport are examples of eligible documents.
Notarize and sign the completed application and submit to the Board for processing. 
Licensure by Reinstatement
Individuals who previously held a practical nursing license in Georgia can reinstate their original license.
Complete the application for reinstatement in its entirety. Use N/A for questions that are not applicable.
Enclose the non-refundable fee of $80.00.
Register with Cogent Systems to submit your fingerprints for a criminal background check.
Submit a notarized letter of explanation if you respond "yes" to the Background Information and a copy of the final deposition for "yes" responses to questions 11,12, 13 or 14.
Verify your current license through Nursys Verification or the License Verification Request form if your last place of employment was not in Georgia.
Submit one of the following:
Proof of at least 500 hours of licensed practical nursing service within a 5-year period preceding the application for reinstatement
Proof of graduation from an eligible nursing program within a 5-year period preceding the application for reinstatement
Proof of completing a reentry program approved by the Georgia Board of Examiners of Licensed Practical Nurses.
Renewing Your LPN License
LPNs licenses expire on January 31 of even-numbered or odd-numbered years. As a license holder, it is important that you check your expiration date as the Board does not take responsibility for sending renewal notices. If you fail to renew by the January 31 deadline, the Board will revoke your license, and you will have to submit an application for reinstatement to continue working as an LPN.
Following are the steps for renewal:
Visit the Board's website to renew your license online. You may request a paper renewal by contacting the Board using the information provided below.
Follow the on-screen instructions and answer all questions.
Submit the non-refundable renewal fee of $65.00.
Submit documentation of US citizenship or residency.
Individuals using the paper renewal form should respond to all questions, including the demographic information and provide a copy of eligible US identification.
Salary and Job Outlook LPNs Georgia
Georgia is home to some of the South's fastest growing cities. As the senior population rises, the Department of Health and other agencies increase funding for nursing and other healthcare professions to alleviate the shortage of professionals in the industry. Although the Bureau of Labor Statistics predicts a 21% increase in jobs for Licensed Practical Nurses through the year 2020, employment opportunities vary by industry. Overall, the greatest opportunities are available in home healthcare and long-term care facilities, where administrators have to provide for the needs of the geriatric population. In major cities, such as Atlanta and Augusta, hospitals will continue to be one of the largest employers of LPNs, who will use advanced technology combined with their professional training to meet the public's demands for quality care.
The 13,500+ LPNs in metropolitan areas like Atlanta, Marietta, Augusta, and Savannah earn an average wage of $1873 or $38,960 annually. LPNs in rural areas earn approximately $15.25 hourly or $31,510 annually. The rate of pay does not increase with experience or education. However, LPNs can increase their earnings with further study to become Registered Nurses (RN).
Contact the Board of Nursing
Georgia Board of Nursing 
Address: 237 Coliseum Drive
Macon, GA 31217-3858
Phone: 478.207.2440
Fax: 877.371.5712
Georgia Board of Nursing Approved Training Programs and NCLEX Pass Rates
Albany, GA LPN Training Programs:
Albany Technical College
1704 S. Slappey Blvd.,
Albany, GA
(229) 430-3500
NCLEX-PN Pass Rate: 89.70%
Americus, GA LPN Training Programs:
South Georgia Technical College
900 South Ga Tech Pkwy.,
Americus, GA 31709
(229) 931-2394
NCLEX-PN Pass Rate: 84.90%
Atlanta, GA LPN Training Programs:
Atlanta Technical College
1560 Metropolitan Parkway Sw,
Atlanta, GA 30310
(404) 225-4400
NCLEX-PN Pass Rate: 88.17%
Augusta, GA LPN Training Programs:
Augusta Technical College
3200 Augusta Tech Dr.
Augusta, GA 30906
(706) 771-4000
NCLEX-PN Pass Rate: 88.8%
Bainbridge, GA LPN Training Programs:
Bainbridge College
P.o.box 990 2500 E. Shotwell St,
Bainbridge, GA 39818
(866) 825-1715
NCLEX-PN Pass Rate77.07%
Clarkston, GA LPN Training Programs:
Georgia Piedmont Technical College
495 North Indian Creek Drive,
Clarkston, GA 30021
(404) 297-9522
NCLEX-PN Pass Rate: 94.79%
Clarkesville, GA LPN Training Programs:
North Georgia Technical College
1500 Hwy 197 N,
Clarkesville, GA
(706) 754-7700
NCLEX-PN Pass Rate: 97.22%
Columbus, GA LPN Training Programs:
Columbus Technical College
928 Manchester Expressway,
Columbus, GA 31904
(706) 649-1800
NCLEX-PN Pass Rate: 89.24%
Dalton, GA LPN Training Programs:
Dalton State College
650 College Drive,
Dalton, GA 30720
(706) 272-4436
NCLEX-PN Pass Rate: 96.77%
Douglasville, GA LPN Training Programs:
West Georgia Technical College
4600 Timber Ridge Dr,
Douglasville, GA 30135
(770) 947-7300
NCLEX-PN Pass Rate: 85.56%
Dublin, GA LPN Training Programs:
Oconee Fall Line Technical College – South Campus
560 Pinehill Road,
Dublin, GA 31021
(478) 275-6589
NCLEX-PN Pass Rate: 85.03%
Elberton, GA LPN Training Programs:
Athens Technical College
1317 Athens Hwy,
Elberton, GA 30635
(706) 213-2100
NCLEX-PN Pass Rate: 90.56%
Griffin, GA LPN Training Programs:
Southern Crescent Technical College
501 Varsity Road,
Griffin, GA
(770) 228-7348
NCLEX-PN Pass Rate: 93.14%
Jesup, GA LPN Training Programs:
Altamaha Technical College
1777 West Cherry Street,
Jesup, GA 31545
(912) 588-2531
NCLEX-PN Pass Rate: 97.33%
Marietta, GA LPN Training Programs:
Chattahoochee Technical College
980 South Cobb Drive,
Marietta, GA 30060
(770) 528-4545
NCLEX-PN Pass Rate: 97.41%
Moultrie, GA LPN Training Programs:
Moultrie Technical College
800 Veterans Parkway North,
Moultrie, GA
(229) 891-7000
NCLEX-PN Pass Rate: 95.01%
Oakwood, GA LPN Training Programs:
Lanier Technical College
2990 Landrum Education Drive,
Oakwood, GA
(770) 531-6300
NCLEX-PN Pass Rate: 95.98%
Rome, GA LPN Training Programs:
Georgia Northwestern Technical College
One Maurice Culberson Drive,
Rome, GA 30161
(706) 295-6963
NCLEX-PN Pass Rate: 93.28%
Sandersville, GA LPN Training Programs:
Oconee Fall Line Technical College – North Campus
1189 Deepstep Road,
Sandersville, GA
(478) 553-2050
NCLEX-PN Pass Rate: 94.64%
Savannah, GA LPN Training Programs:
Savannah Technical College
5717 White Bluff Road,
Savannah, GA
(912) 443-5700
NCLEX-PN Pass Rate: 94.46%
Statesboro, GA LPN Training Programs:
Ogeechee Technical College
One Joseph E. Kennedy Blvd.,
Statesboro, GA 30458
(912) 681-5500
NCLEX-PN Pass Rate: 98.61%
Thomasville, GA LPN Training Programs:
Southwest Georgia Technical College
15689 U.S. Highway 19 North,
Thomasville, GA 31792
(229) 225-4096
NCLEX-PN Pass Rate: 84.03%
Valdosta, GA LPN Training Programs:
Wiregrass Georgia Technical College
4089 Val Tech Road,
Valdosta, GA 31602
(229) 333-2100
NCLEX-PN Pass Rate: 90.82%
Vidalia, GA LPN Training Programs:
Southeastern Technical College
3001 E. First Street,
Vidalia, GA (912) 538-3100
NCLEX-PN Pass Rate: 95.34%
Warner Robins, GA LPN Training Programs:
Middle Georgia Technical College
80 Cohen Walker Drive,
Warner Robins, GA
(478) 988-6800
NCLEX-PN Pass Rate: 95.60%
Central Georgia Technical College
80 Cohen Walker Drive,
Warner Robins, GA
(478) 988-6800
NCLEX-PN Pass Rate: 86.87%
Waycross, GA LPN Training Programs:
Okefenokee Technical College
1701 Carswell Avenue,
Waycross, GA 31503
(912) 287-6584
NCLEX-PN Pass Rate: 89.21%