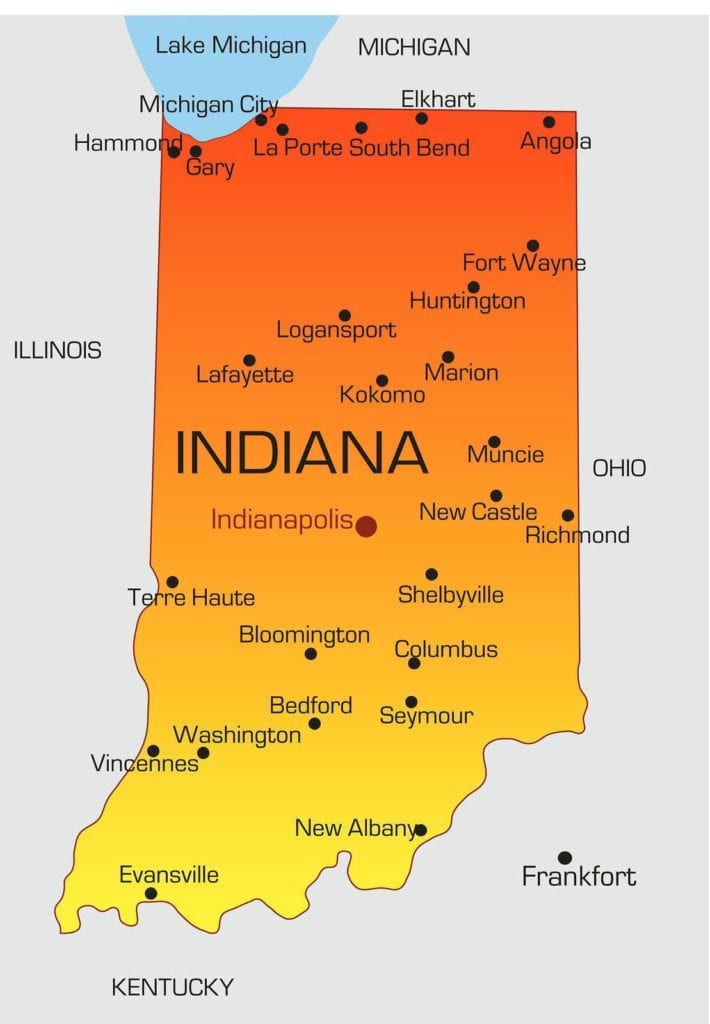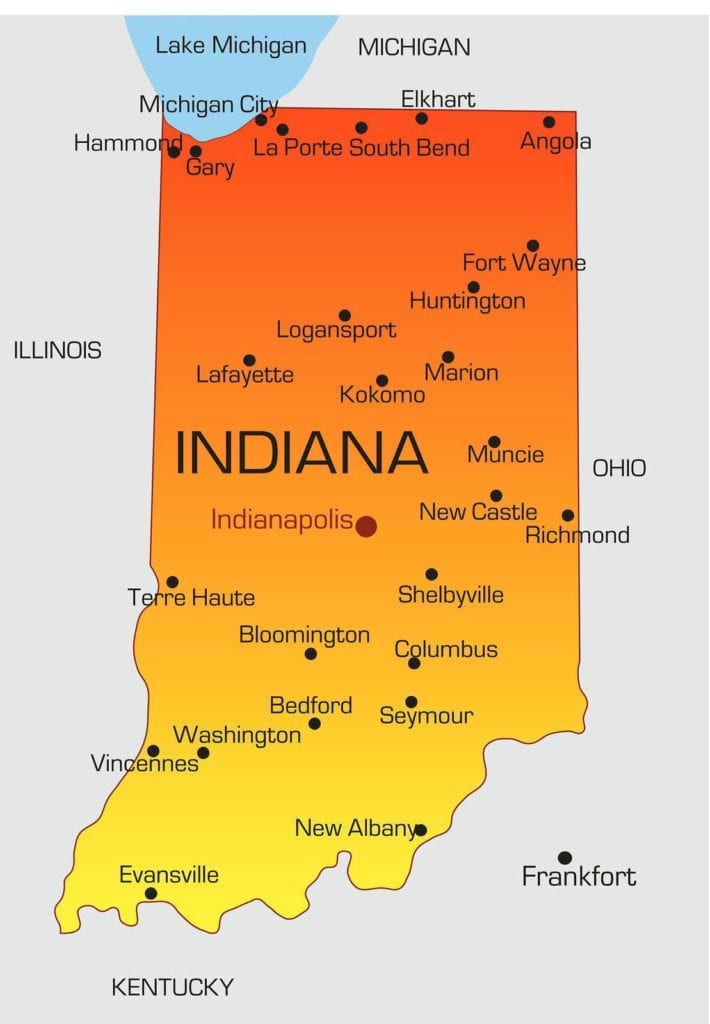 There's an enormous need for Licensed Practical Nurses in several segments of the global workforce. While the greater portion of LPNs acquire steady employment in diverse healthcare settings, a growing number of industries, including the federal government, benefit from their professional services. In the medical arena, LPNs observe patients' health, provide emotional support, assess patients' reaction to medication, supervise CNAs, and provide release instructions to patients and their families. LPNs employed in medical offices and clinics may perform administrative responsibilities, such as bill patients, schedule appointments, and work directly with insurance companies. After accumulating a wealth of experience, a few dedicated LPNs make their living by conducting health education and basic awareness in their communities.
Those individuals who use this career path for initial entry into the workforce, will, through continuing education and training, move on to higher salaries and greater workplace responsibility as Registered Nurses. Aspiring LPNs need to complete an educational program accredited by the National League for Nursing Accrediting Commission (NLNAC) or other recognized agency, pass the National Council Licensing Examination (NCLEX), and apply for licensure with the Indiana Professional Licensing Agency.
LPN Programs in IN:
LPN Training Indiana: Prerequisites and Program Content
One of the fastest ways to enter the healthcare industry is through training as an LPN. Many registered nurses and healthcare administrators start their careers as LPNs because training is fast and simple.
While the booming healthcare industry with its abundance of prospective jobs is a great reason to pursue LPN training, nursing is not a good fit for everyone. The best nurses are those who enjoy working with patients, demonstrating extreme patience and empathy for the sick and suffering. They can also multitask and communicate effectively with patients and members of the healthcare team.
Applicants for training should be 18 years or older. Other general requirements for enrollment include:
A high school diploma
Two letters of recommendation
A criminal background check
CRP Certification
Requirements for drug screening and TB test depend on the training provider.
Reputable programs, accredited by the ISBN, Department of Education, Accreditation Commission for Education in Nursing, or the Commission on Collegiate Nursing Education (CCNE), prepare students for the NCLEX-PN, which is a requirement for state licensure. The training covers up to one year of study at Indiana's community colleges, universities, or private institutions. A typical program includes lectures in the classroom, laboratory experience, and a clinical practicum. Topics covered in the classroom include contamination control, fundamentals of nursing, role and functions of the Practical Nurse, mental health principles, dosage calculations, human anatomy and physiology, adult health and illness.
Students learn hands-on skills through the program's clinical rotations where they work under the supervision of an RN or LPN. There's a growing trend in hybrid programs, which are attractive to busy, working adults who prefer to complete the didactic training online before commencing the clinical rotation at an approved facility.
LPN students earn a certificate or diploma upon completion of the training, which demonstrates their readiness and eligibility to take the NCLEX-PN.
Duration and Cost of Training: Expect to spend an average of $33,495 for tuition and supplies. Before paying huge sums for training, ask about the program's accreditation and the transferability of credits to nursing degree programs at other institutions. Read the fine print to discover all the associated costs of attendance, including supplies for the clinical rotation and enrollment expenses, such as registration, criminal history checks, liability insurance, and other costs. Diploma programs last up to one year. However, it depends on the class schedule and other factors determined by the training provider.
NCLEX Indiana
The National Council Licensure Examination for Practical Nurses (NCLEX-PN) determines LPNs' readiness to practice as entry-level nurses. The 5-hour long test contains 117 questions but can increase to 265 questions if the candidate submits incorrect questions. The overall pass rate for the NCLEX-PN exam in 2014 was 72 percent.
The following steps outline the process for registration and scheduling the exam after the BON approves the application.
Submit your application for licensure with the Indiana Professional Licensing Agency (IPLA).
Register for the NCLEX with Pearson Vue and pay the $200 application fee. Registration is available through the Internet, telephone or U.S. mail.
Wait for acknowledgment of registration from Pearson Vue – sent via email.
The ILPA will grant eligibility through the Pearson Vue system if you've met all the requirements for licensing.
Pearson Vue will then send the Authorization to Test (ATT) letter. You must schedule and take the test within the appointed time – extensions are not allowed.
Schedule your exam using your online login or over the telephone.
Take your ATT letter with you on exam day. You'll also need a valid ID – Passport, U.S. Military ID, US state ID, and US state identification are acceptable forms of ID.
The Board of Nursing will send the exam results within 3 weeks of the examination date.
Successful candidates will receive a license number to practice as LPNs once they meet all other licensure requirements outlined by the IPLA. Unsuccessful candidates will receive an application to retake the exam. The NCLEX allows candidates to retake the exam 45 days after taking the first exam. License verification is available via the internet at the IPLA's website.
Indiana LPN Licensure Requirements
Licensure By Examination
Applicants for Indiana Licensure by Examination need to complete the application form and the NCLEX application, according to the candidate bulletin. Include the following with your completed application:
A high school diploma or GED scores
A photograph (2 ½ x 3 ½) with a view of your head and shoulders. The school seal, your signature, and the Dean's signature should be included on the lower front of the paragraph
The non-refundable $50 application fee.
Candidates must complete the Indiana licensure application and the NCLEX registration requirements before the BON grants approval to take the examination.
Licensure By Endorsement
Application for licensure by endorsement applies to LPNs with an active license in another state. Include the following items along with the completed application for endorsement form.
A professional quality photograph (2 ½ x 3 ½ inches) showing your head and shoulders
The non-refundable application fee of $50 payable to the Indiana Professional Licensing Agency
Proof of current active licensure in another state – should include the license expiration date
Documents of your legal name change if different from the name on the license
Criminal background report – to be initiated after the IPLA confirms receipt of the application
Official documentation of graduating from an accredited nursing program.
Verification of licensure through the National Council of State Boards of Nursing (NURSYS) or a Verification of State Licensure Form for jurisdictions that do not use NURSYS.
Proof of completion of the NCLEX.
Renewing Your LPN License
LPN licenses expire on October 31 of even-numbered years. The renewal fee is $50 plus another $50 penalty for individuals who fail to renew by the expiration date. LPNs must maintain a current address with the IPLA as the Agency will send renewal notices to the address on record. The online portal allows for easy web renewals using a credit card. There are no continuing education requirements for Indiana's LPNs.
Salary and Job Outlook LPNs Indiana
According to the Bureau of Labor Statistics 2014 report, there are 18,400 persons employed as LPNs across various cities in Indiana. The median hourly wage is $19.43 or $40,580 annually. LPNs employed in Indianapolis and other metropolitan areas earn higher salaries than their rural counterparts. LPNs employed in nursing homes earn slightly less than the state average, while those employed in general and surgical hospitals earn more.
The BLS estimates that the job outlook of LPNs will increase by 25 percent between 2012 and 2022. Although the job outlook is positive all round, the rate of growth is higher in some sectors than others. For instance, the demand for employment is highest in long-term care facilities and home health care agencies due to the increasing need for senior health care. LPNs with experience and education in geriatrics will qualify for the majority of vacancies.
Contact the Board of Nursing
Indiana Professional Licensing Agency
402 West Washington Street, Room W072
Indianapolis, Indiana 46204
(317) 234-2043
(317) 233-1325 (ISDH Main Switchboard)
Indiana Board of Nursing Approved Training Programs and NCLEX Pass Rates
Anderson, IN LPN Training Programs:
Ivy Tech Community College – Anderson
104 West 53rd Street
Anderson, IN 46013
765-643-7133
NCLEX Pass Rate: 92%
Bloomington, IN LPN Training Programs:
Ivy Tech Community College – Bloomington
200 Daniels Way
Bloomington, IN 47404
812-330-6119
NCLEX Pass Rate: 100%
Columbus, IN LPN Training Programs:
Ivy Tech Community College – Columbus
4475 Central Avenue
Columbus, IN 47203
812-372-9925
NCLEX Pass Rate: 83.7%
Evansville, IN LPN Training Programs:
Ivy Tech Community College – Evansville
3501 First Avenue
Evansville, IN 47710
812-429-1482
NCLEX Pass Rate: 100%
Fort Wayne, IN LPN Training Programs:
Ivy Tech Community College – Fort Wayne
3800 North Anthony Blvd
Fort Wayne, IN 46805
260-480-2086
NCLEX Pass Rate: 100%
Brown Mackie College – Fort Wayne
3000 East Coliseum Blvd.
Fort Wayne, Indiana 46802
260-484-4400
NCLEX Pass Rate: 76.4%
Medtech College – Fort Wayne
7230 Engle Road
Fort Wayne, IN 46804
317-845-0300
NCLEX Pass Rate: 84.3%
Gary, IN LPN Training Programs:
Ivy Tech Community College – Gary
1400 East 35th Avenue
Gary, IN 46409
219-981-1111
NCLEX Pass Rate: 62.2%
Greencastle, IN LPN Training Programs:
Ivy Tech Community College – Greencastle
1 North Calbert Way P. O. Box 780
Greencastle, IN 46135
1-800-750-3007
NCLEX Pass Rate: 100%
Greenwood, IN LPN Training Programs:
Medtech College – Greenwood
1500 American Way
Greenwood, IN 46142
317-534-0322
NCLEX Pass Rate: 74%
Indianapolis, IN LPN Training Programs:
Ivy Tech Community College – Indianapolis
50 W. Fall Creek Pkwy North Dr.
Indianapolis, IN 46208-5752
317-921-4407
NCLEX Pass Rate: 100%
Everett Light Career Center
1901 East 86th Street
Indianapolis, IN 46240
317-259-5265
NCLEX Pass Rate: 90.9%
Kaplan College
7230 Woodland Drive
Indianapolis, IN 46278
800-987-6038
NCLEX Pass Rate: 60%
Medtech College – Indianapolis
6612 E. 75th Street, Suite 500
Indianapolis, IN 46250
317-845-0100
NCLEX Pass Rate: 74.8%
Brown Mackie College – Indianapolis
1200 N. Meridian Street, Suite 100
Indianapolis, IN 46204-1017
260-484-4400
NCLEX Pass Rate: 75.6%
Jasper, IN LPN Training Programs:
Vincennes University – Jasper
850 College Avenue
Jasper, IN 47546
812-482-3030
NCLEX Pass Rate: 100% 
Kokomo, IN LPN Training Programs:
Ivy Tech Community College – Kokomo
1815 East Morgan Street P. O. Box 1373
Kokomo, IN 46903
765-459-0561
NCLEX Pass Rate: 96.1%
Lafayette, IN LPN Training Programs:
Ivy Tech Community College – Lafayette
3101 South Creasy Lane, Box 6299
Lafayette, IN 47903
765-772-9100
NCLEX Pass Rate: 88.8%
Madison, IN LPN Training Programs:
Ivy Tech Community College – Madison
590 Ivy Tech Drive
Madison, IN 47250
812-273-0105
NCLEX Pass Rate: 75%
Marion, IN LPN Training Programs:
Marion Community School Of Practical Nursing
107 South Pennsylvania
Marion, IN 46952
765-664-9091
NCLEX Pass Rate: 100%
Merrillville, IN LPN Training Programs:
Brown Mackie College – Merrillville
1000 East 80th Place, Suite 205m
Merrillville, IN 46410
800-258-3321 Ext 41
NCLEX Pass Rate: 65%
Everest College
8585 Broadway, Suite 550
Merrillville, Indiana 46410
219-756-6824
NCLEX Pass Rate: 82%
Muncie, IN LPN Training Programs:
Ivy Tech Community College – Muncie
4301 South Cowan Road
Muncie, IN 47303
765-643-7133 Ext. 2341
NCLEX Pass Rate: 84.9%
Richmond, IN LPN Training Programs:
Ivy Tech Community College – Richmond
2357 Chester Blvd
Richmond, IN 47374
765-966-2656
NCLEX Pass Rate: 80% 
Sellersburg, IN LPN Training Programs:
Ivy Tech Community College – Sellersburg
8204 Highway 311
Sellersburg, IN 47172
812-246-3301
NCLEX Pass Rate: 100%
South Bend, IN LPN Training Programs:
Brown Mackie College – South Bend
1030 East Jefferson Blvd
South Bend, IN 46617
574-237-0774
NCLEX Pass Rate: 83.3%
Ivy Tech Community College – South Bend
220 Dean Johnson Blvd
South Bend, IN 46601
219-289-7001
NCLEX Pass Rate: 100%
Terre Haute, IN LPN Training Programs:
Ivy Tech Community College– Terre Haute
7999 Us Highway 41 South
Terre Haute, IN 47802
812-299-1121
NCLEX Pass Rate: 100%
Valparaiso, IN LPN Training Programs:
Ivy Tech Community College – Valparaiso
3100 Ivy Tech Drive
Valparaiso, IN 46383
219-464-8514
NCLEX Pass Rate: 100%
Vincennes, IN LPN Training Programs:
Vincennes University
1002 North First Street
Vincennes, IN 47591
812-888-8888
NCLEX Pass Rate: 86.9%