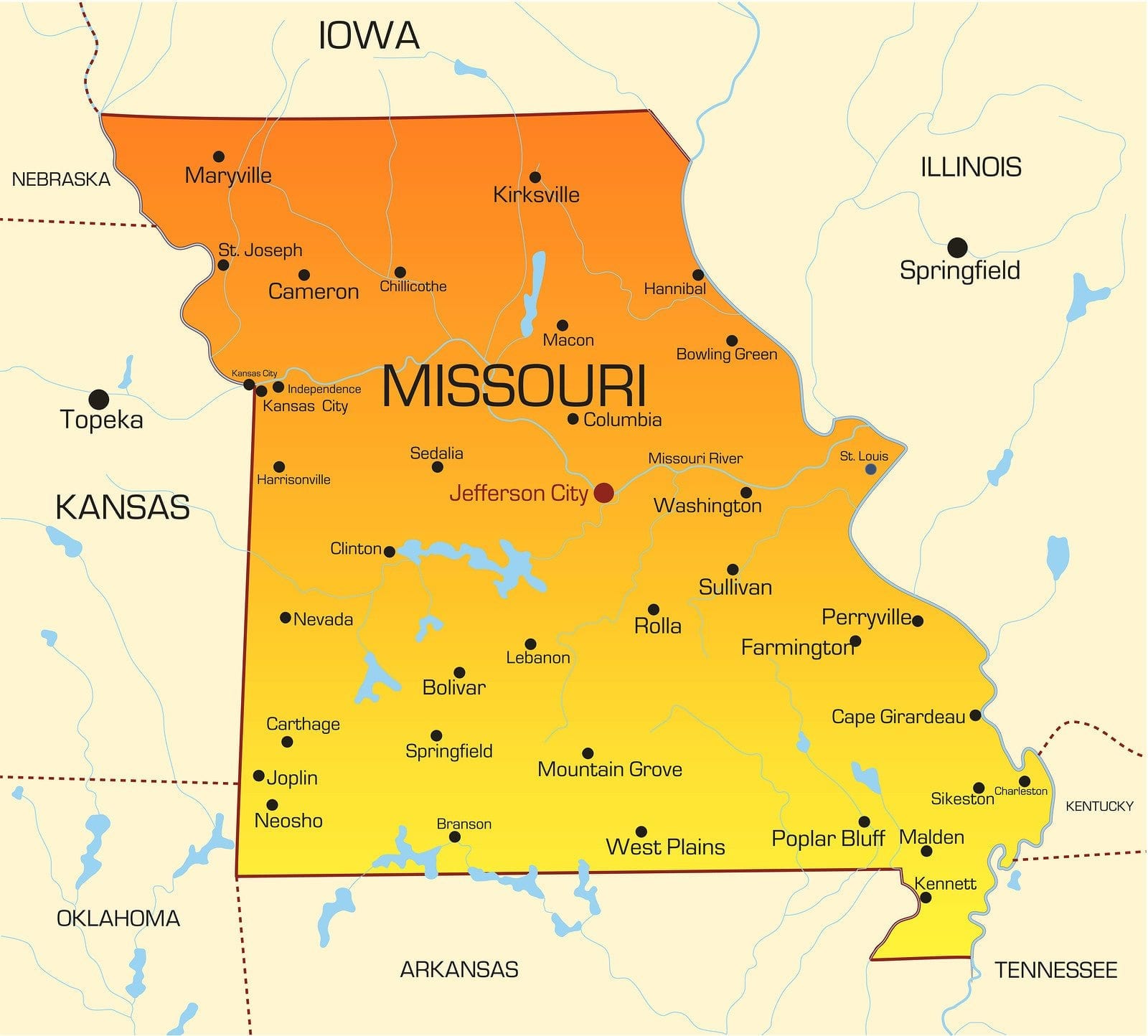 Missouri's Board of Nursing governs the laws that define the scope of practice for nursing professionals. All licensed nurses have a legal responsibility and accountability for the care they provide at the state's healthcare institutions. As an LPN, you will function as a member of the health care team and exercise sound judgment based on the preparatory knowledge and clinical skills earned throughout your nursing education. LPNs spend a great deal of time providing bedside care, ensuring patients receive the emotional and physical comfort they need for a safe and speedy recovery. Their duties involve the observation, recording, and reporting of data to appropriate personnel and the performance of specialized nursing functions, including medication administration and therapeutic treatments. As a prospective LPN, you should have a caring and nurturing personality to deal with patients and their families. Since the environment can be stressful and charged with emotions, emotional stability is also a vital attribute. LPNs must function under the direction of a Registered Nurse. However, in long-term care facilities, LPNs might bear the responsibility of supervising CNAs and other entry-level staff, so they must be self-directed and critical thinkers.
LPN Programs in Missouri:
LPN Training Missouri: Prerequisites and Program Content
The Practical Nursing Program is necessary for becoming an LPN in Missouri and other states and territories in the United States. The program, usually shorter than the programs required for Registered Nurses, prepares students to deliver safe and patient-centered care as they take up entry-level nursing responsibilities in hospitals, clinics, nursing homes, physicians' offices, and other healthcare facilities. Program graduates will receive a certificate upon completion that will make them eligible to take the NCLEX-PN.
Through a combination of classroom instruction and clinical experience in local health care facilities, students learn how to provide total bedside nursing care that includes assessing patient symptoms, performing skilled procedures, and administering medications. Course topics will include diet and nutrition, nursing leadership, maternity nursing, pharmacology, structures and functions of the human body, psychology, and fundamentals of nursing. Instructors also cover core nursing topics, such as the essentials of medical-surgical nursing, pediatric nursing, and geriatric nursing. Most of Missouri's LPN programs include intravenous therapy in the training, which qualifies graduates for IV Certification after completing all the requirements for licensure with the State Board of Nursing. The clinical experience may take place at several sites to ensure students acquire practical experience in adult nursing, maternity, care of the elderly, child nursing, and leadership.
Before enrolling in a program, make sure it is approved by the BON to prevent setbacks during the licensure process. There are currently 42 programs spread across various cities in Missouri. While the list of programs may seem extensive, compared to the population, many schools turn away hundreds of qualified candidates each year due to a shortage of faculty and space available for the clinical rotation. Therefore, it is important that you attend the school's information session and fulfill all the prerequisites early to qualify for entry into the program.
To be eligible, you should have a 12th grade education or equivalent, provide 2 to 3 references demonstrating good moral character, pass the entrance exam, a physical exam, interview, drug screening and criminal background check. Certain criminal activities could prevent your eligibility for entry into the program.
Duration and Cost of Training: Tuition is variable in Missouri, ranging from $7,500 to $22,000 for tuition only. The class schedule, and whether students enroll in part-time or full-time training also affect the final costs. It is important that you call the school's administration to find out what is included/not included in the advertised costs. Textbooks, uniform, CPR, liability insurance, admissions fee, lab supplies, and transport to and from the clinical sites are expected additional costs students must cover. The entrance exam and graduation fee may or may not be included in the advertised cost. Sources of funding for the 12-month full-time program may be available through VA and Pell Grants, Vocational Rehabilitation, and A+. Contact the school's financial aid office if you need help covering the cost of training.
NCLEX Missouri
Missouri's nursing graduates must apply to take the NCLEX as a final step to licensure. Testing centers in Columbia, St. Louis, and Springfield are open six days a week and up to 15 hours a day depending on demands. It may be possible to schedule at a center in another state, and forward your results to the Missouri Board of Nursing.
Approved training programs, following the Board's curriculum for training, will provide all the information you'll need to pass the exam. The classroom sessions and clinical training will develop your critical thinking skills that are so vital for success. Preparatory courses at the conclusion of most training programs are also valuable, although, the computer adaptive test, does not follow any one format. Give yourself the best chance of success by enrolling in a program that already has a reputation for success. Refer to the NCLEX-PN pass rates included in the programs below. Keep in mind that the Board published rates change from year to year, so look for schools that maintain consistency.
Pearson Vue, the test administrator, makes it easy for graduate nurses to register for the exam using the toll-free hotline (1.866.496.2539) or the internet. Pay the registration fee of $200, using your Visa or MasterCard, to complete the process. The Board of nursing advises candidates to register up to two months before completing the nursing education program to avoid delays in processing. Make sure to provide a valid email address and check your email often as it is the only means by which Pearson Vue communicates information to candidates.
The Board of Nursing must confirm your eligibility to take the exam. They will do this after reviewing your application, results of the criminal background check, and official transcripts, and confirm receipt of the application fee and other supporting documents. Once the BON confirms your eligibility, Pearson Vue will issue Authorization to Test (ATT) indicating available test dates and the expiration date – which is the time you will have to schedule and take the exam.
Review the information on the ATT and the Candidate Bulletin, which contains critical information about taking the national exam. Your scores will be available within a few days after testing, and the Board will issue your license if you succeed. You will receive a Candidate Performance Report (CPR) outlining your performance on different sections if you fail the exam. The Board's application fee for repeat candidates is $40 plus the $200 fee for the NCLEX.
Special accommodations, as outlined in the Disability Act, is available for disabled persons who notify the Board when submitting an application for licensure.
Missouri LPN Licensure Requirements
It is illegal to practice as a nurse in Missouri without a current Missouri license or a license from another compact state. The law's definition of "practice" includes orientation as well as employment for compensation. LPNs from another compact state may practice in Missouri for 30 days on a compact license – within the confines of Missouri's regulations.
An LPN with a license from another compact state should apply for licensure in Missouri only after declaring primary residency in Missouri. Proof of residency, in the form of a driver's license, income tax return, or voter registration is required.
Graduates of approved nursing programs may practice as a graduate nurse until the results of the first licensure exam are available or up to 90 days after graduating – whichever occurs first.
Licensure By Examination
Graduate nurses should submit the application for licensure by exam three months before the expected graduation date. It is important to register with Pearson Vue and pay the testing fee approximately 4 weeks to 3 months prior to graduation.
ALL applicants must submit the following:
A completed, signed, and notarized application for licensure by examination.
A signed 2" x 2" photograph.
A money order, cashier's check or personal check in the amount of $41 payable to the Missouri State Board of Nursing. The application fee is non-refundable.
Your completed fingerprint cards. Mailed to 3M Cogent for a State and FBI criminal records search. The total fee for processing the fingerprints is $44.80.
Your official transcript forwarded from the school of nursing directly to the Board of Nursing office.
A separate notarized statement to plead your case if you answer "yes" to any questions in Section IV on the application form. Also include supporting documents, such as certified court documents relative to your criminal record.
A request for special accommodation due to disability – if applicable.
Graduates of Foreign Nursing Program
If you graduated from a foreign nursing program, you must submit the following documents in addition to those outlined above:
A course-by-course evaluation report sent directly from a Board-approved credentials evaluation service to the BON. The report must include verification of your license from your original country of licensure.
A copy of your birth certificate, baptismal certificate, passport, or notarized statement from an authorized agency.
Evidence of English-language proficiency – TOEFL, TOEIC, IELTS.
An official Test of Spoken English (TSE) Certification with a minimum overall score of 50. The test service must send the report directly to the BON.
A copy of your original license issued the licensing agency from the original country of licensure.
The Board of Nursing will communicate your eligibility to take the test after they receive the completed application, fee, signed photography, official transcripts, and results of the background check. Again, it is important that you submit the application and required documents early (before graduation) if you want to take the exam immediately after completing the nursing education program.
Licensure By Endorsement
LPNs with a license from a non-compact state must apply for licensure by endorsement before practicing in Missouri. LPNs with a multi-state license, issued by a compact state, can practice up to 30 days without submitting a licensure require to the BON.
Submit the following for licensure by endorsement:
A completed, signed, and notarized application for licensure by endorsement.
A signed 2" x 2" photograph.
A money order, cashier's check or personal check in the amount of $51 payable to the Missouri State Board of Nursing. The application fee is non-refundable.
Your completed fingerprint cards. Mailed to 3M Cogent for a State and FBI criminal records search. The total fee for processing the fingerprints is $44.80.
Your official transcript forwarded from the school of nursing directly to the Board of Nursing office. The transcript should include your current name, graduation date, type of degree conferred, and the registrar's signature and school seal or stamp. Graduates of foreign nursing programs should submit a course-by-course evaluation report from an approved agency.
License verification through NURSYS.
A separate notarized statement to plead your case if you answer "yes" to any questions in Section IV on the application form. Also include supporting documents, such as certified court documents relative to your criminal record.
The BON will automatically issue a temporary 6-month permit to qualifying candidates. The permit is non-renewable, and you cannot continue practicing if the temporary permit expires.
The application will automatically expire one year from the date of official receipt if you fail to meet all the licensure requirements.
IV-certification from another state is not transferable to Missouri. Therefore, you must complete an approved IV therapy program in Missouri of you wish to obtain IV certification.
Renewing Your LPN License
LPN licenses expire on March 31 of even-numbered years. You must renew your license to continue practicing in the State of Missouri.
The Board will mail renewal information, to your last known address, 6 to 8 weeks prior to the license expiration. However, it is your responsibility to initiate renewal if you do not receive a notice from the Board. There are no continuing education requirements to renew your license. However, you must declare Missouri as your primary state of residence (provide supporting documents) and respond to the screening questions and provide an explanatory letter and official court documents for each "yes" response.
The two-year renewal fee is $52. If your license expires, you must submit a petition for renewal and pay a reinstatement fee of $102 (includes a $50 late renewal fee).
Salary and Job Outlook LPNs Missouri
Job opportunities are endless for LPNs in Missouri. Due to a current shortage of nursing staff, there are always vacancies for LPNs, especially in the area of long-term care. Approximately 20% of the state's 15,900 LPNs work in hospitals, 38% work in nursing homes and 15% work in physicians' offices. According to the Bureau of Labor Statistics, employment of licensed practical nurses will grow 25% from 2012 to 2022, much faster than the average for all occupations. The expected growth is due to the long-term care needs of an increasing elderly population and a 40% increase in demand for general health care services.
The factors influencing the growth in demand for LPNs should occupy the minds of up and coming LPNs. Why? Because it serves as an indicator of where to find vacant positions. As the current healthcare statistics reveal an increasing need for senior care, nursing students should focus on geriatric care to fall in where they're needed most.
The nursing workforce is not without controversy. There are reports of licensed nurses who are out of jobs up to 12 months after receiving a license to practice. Many unemployed nurses attribute their lack of employment to inexperience as more employers demand prior experience from prospective employees – this in spite of the apparent understaffed facilities. Hospitals are especially noted for demands in this area. They are also more likely to use a combination of CNAs and RN staff to fill the role that LPNs played in times past.
One of the best ways that LPNs can improve their chances of employment is to look for opportunities in long-term care, home health care, outpatient centers, and physicians' offices. There, they'll earn valuable experience to qualify for opportunities in other sectors.
The median annual wage for Missouri's LPNs was $37,660 in May 2014. The best paying positions were those are outpatient care centers, physician offices, and nursing homes.
Contact the Board of Nursing
Missouri State Board of Nursing
Board of Nursing
3605 Missouri Boulevard
P.O. Box 656
Jefferson City, MO 65102-0656
573.751.0681 Telephone
573.751.0075 Fax
800.735.2966 TTY
800.735.2466 Voice Relay
Missouri Board of Nursing Approved Training Programs and NCLEX Pass Rates
Bolivar, MO LPN Training Programs:
Bolivar Technical Center
2001 W. Broadway 2nd Floor, Bolivar, MO 65613
(417) 777-5062
NCLEX-PN Pass Rate: 100%
Boonslick, MO LPN Training Programs:
Boonslick Technical Education Center
1694 West Ashley Road, Boonville, MO 65233
(660) 882-5306
NCLEX-PN Pass Rate: N/A
Cape Girardeau, MO LPN Training Programs:
Cape Girardeau Career & Technology Center
1080 S. Silver Springs Road, Cape Girardeau, MO
(573) 334-0826
NCLEX-PN Pass Rate: 95.65%
Carthage, MO LPN Training Programs:
Carthage Technical Center
609 S River St, Carthage, MO 64836
(417) 359-7026
NCLEX-PN Pass Rate: 100%
Clinton, MO LPN Training Programs:
Clinton Technical School
602 S. 5th St, Clinton, MO
(660) 885-6101
NCLEX-PN Pass Rate: 95.65%
Columbia, MO LPN Training Programs:
Concorde Career College
3239 Broadway St, Columbia, MO 64111
(816) 531-5223
NCLEX-PN Pass Rate: 83.87%
Columbia Public Schools
1818 W. Worley Street, Columbia, MO 65203
(573) 214-3400
NCLEX-PN Pass Rate: 71.43%
Cottleville, MO LPN Training Programs:
St. Charles Community College
4601 Mid Rivers Mall Dr, Cottleville, MO 63376
(636) 922-8000
NCLEX-PN Pass Rate: 78.26%
Eolia, MO LPN Training Programs:
Pike-Lincoln Technical Center
342 Vo Tech Rd, Eolia, MO 63344
(573) 485-2900
NCLEX-PN Pass Rate: 50%
Fenton, MO LPN Training Programs:
St. Louis College of Health Careers
1297 North Highway Drive, Fenton, MO 63026
(888) 594-0854
NCLEX-PN Pass Rate: 83.33%
Harrisonville, MO LPN Training Programs:
Cass Career Center
1600 E. Elm Street, Harrisonville, MO
(816) 380-3253
NCLEX-PN Pass Rate: 100%
Hillsboro, MO LPN Training Programs:
Jefferson College
1000 Viking Dr., Hillsboro, MO
(636) 789-3000
NCLEX-PN Pass Rate: 92.73%
Houston, MO LPN Training Programs:
Texas County Technical College
6915 South Highway 63, Houston, MO
(417) 967-5466
NCLEX-PN Pass Rate: 90.48%
Joplin, MO LPN Training Programs:
Franklin Technology Center
3950 Newman Rd, Joplin, MO 64801
(417) 659-4400
NCLEX-PN Pass Rate: 90%
Kansas City, MO LPN Training Programs:
Metropolitan Community College – Penn Valley
3200 Broadway, Kansas City, MO 64111
(816) 604-1000
NCLEX-PN Pass Rate: 82.35%
Kennett, MO LPN Training Programs:
Three Rivers Community College – Kennett
901c South Bypass, Kennett, MO 63857
(573) 888-6381
NCLEX-PN Pass Rate: 94.12%
Kirksville, MO LPN Training Programs:
Kirksville Area Technical Center
1103 S Cottage Grove, Kirksville, MO
(660) 665-2865
NCLEX-PN Pass Rate: 100%
Lexington, MO LPN Training Programs:
Lex La-Ray Technical Center
2323 High School Drive, Lexington, MO
(660) 259-2264
NCLEX-PN Pass Rate: 90.91%
Park Hills, MO LPN Training Programs:
Mineral Area College
5270 Flat River Road, Park Hills, MO
(573) 431-4593
NCLEX-PN Pass Rate: 100%
Platte City, MO LPN Training Programs:
Northland Career Center
1801 Branch St, Platte City, MO 64079
(816) 858-5505
NCLEX-PN Pass Rate: 92.59%
Poplar Bluff, MO LPN Training Programs:
Three Rivers Community College – Hayti
2080 Three Rivers Blvd, Poplar Bluff, MO 63901
(573) 840-9605
NCLEX-PN Pass Rate: 33.33%
Poplar Bluff School District
1110 N Westwood Blvd, Poplar Bluff, MO 63901
(573) 785-7751
NCLEX-PN Pass Rate: 93.55%
Sikeston, MO LPN Training Programs:
Sikeston Career & Technology Center
1002 Virginia Street, Sikeston, MO
(573) 472-2581
NCLEX-PN Pass Rate: 90.91%
Sedalia, MO LPN Training Programs:
State Fair Community College
3201 W. 16th St., Sedalia, MO
(660) 530-5800
NCLEX-PN Pass Rate: 100%
Springfield, MO LPN Training Programs:
Ozarks Technical Community College
1001 E. Chestnut Expressway, Springfield, MO
(417) 447-7500
NCLEX-PN Pass Rate: 100%
St. Louis, MO LPN Training Programs:
Applied Technology Services – MET Center
6347 Plymouth Ave, St. Louis, MO
(314) 746-0788
NCLEX-PN Pass Rate: 86.54%
Marshall, MO LPN Training Programs:
Saline County Career Center
860 W Vest, Marshall, MO
(660) 886-6958
NCLEX-PN Pass Rate: 83.33%
Moberly, MO LPN Training Programs:
Moberly Area Community College
101 College Ave., Moberly, MO 65270
(660) 263-4100
NCLEX-PN Pass Rate: 82.61%
Nevada, MO LPN Training Programs:
Nevada Regional Technical Center
900 W Ashland St, Nevada, MO 64772
(417) 448-2090
NCLEX-PN Pass Rate: 100%
Rolla, MO LPN Training Programs:
Rolla Technical Institute
1304 E 10th St, Rolla, MO 65401
(573) 458-0150
NCLEX-PN Pass Rate: 83.87%
Saint Joseph, MO LPN Training Programs:
Hillyard Technical Center
3434 Faraon, Saint Joseph, MO 64506
(816) 671-4170
NCLEX-PN Pass Rate: 100%
Sunset Hills, MO LPN Training Programs:
Applied Technology Services – South Tech
12721 West Watson Road, Sunset Hills, MO
(314) 989-7570
NCLEX-PN Pass Rate: 88.24%
Trenton, MO LPN Training Programs:
North Central Missouri College
1301 Main Street, Trenton, MO
(660) 359-3948
NCLEX-PN Pass Rate: 97.73%
Warrensburg, MO LPN Training Programs:
Warrensburg Area Career Center
205 S Ridgeview Dr, Warrensburg, MO 64093
(660) 747-7919
NCLEX-PN Pass Rate: 85%
Washington, MO LPN Training Programs:
Four Rivers Career Center: Washington School of Practical Nursing
1978 Image Drive, Washington, MO
(636) 231-2100
NCLEX-PN Pass Rate: 95.24%
Waynesville, MO LPN Training Programs:
Waynesville Technical Academy
400 Gw Lane, Waynesville, MO 65583
(573) 774-6106
NCLEX-PN Pass Rate: 79.31%
West Plains, MO LPN Training Programs:
South Central Career Center
407 W. Thornburgh, West Plains, MO
(417) 256-6152
NCLEX-PN Pass Rate: 90.32%
Save