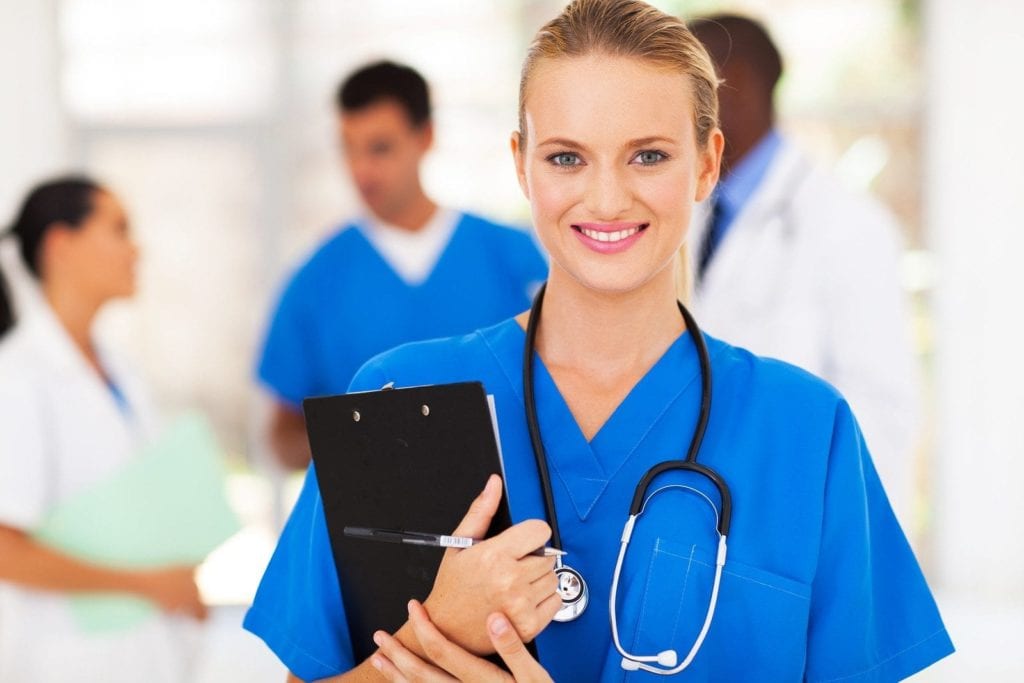 A career in practical nursing promises a competitive salary, job satisfaction, and personal enrichment. The Bureau of Labor Statistics predicts that employment for LPNs (LVNs) is expected to grow faster than the average for all occupations through the year 2018 due to the long-term care needs of the growing senior population. There will continue to be an immense demand for skilled LPNs for the foreseeable future, so it's a great time to start a career in health. Nurses benefit from job security, great pay, flexible hours, diverse work settings, and daily opportunities to make a difference in their patients' lives. Practical Nurses in Indiana must apply for registration with the Board of Nursing and take the NCLEX-PN for state licensure. Following is a list of Board-approved practical nursing programs and NCLEX pass rates in Indianapolis.
Ivy Tech Community College – Indianapolis
Graduates earn a Technical Certificate after completing the Practical Nursing program at Ivy Tech. Accredited by the Accreditation Commission for Education in Nursing, Inc. (ACEN) and approved by Indiana's Board of Nursing, the program equips students with the skills to care for patients in hospitals, clinics, physician offices and other healthcare settings. Program graduates must successfully take the state licensure exam to become Licensed Practical Nurses before practicing in Indiana. Since the selective program accepts only a limited number of students each year, it is critical to apply for enrollment before the registration deadlines. The course requires full-time attendance for four semesters. Course topics include Anatomy and Physiology, Introduction to Psychology, Fundamentals of Nursing, Pharmacology for Nurses, Geriatric Nursing, Surgical Nursing, Maternal Child Nursing, and other essential topics. Graduates earn 45 credits, which are transferable to a degree program. Admission criteria:
First, complete the requirements for admission to Ivy Tech
Demonstrate basic reading, writing and mathematics competency
Attend an information session
Submit an online application before the deadline
Must have a minimum cumulative GPA of 2.0 or higher
Must complete the ACCUPLACER exam or present a signed waiver
Take and pass the TEAS test. Results must demonstrate a proficient level or higher
Submit a copy of official completed high school transcript from an approved school or equivalent
Complete the general education prerequisite courses with a grade of C or higher – Anatomy and Physiology I, English Composition, and Introduction to Psychology
Must pass a criminal background check, drug screen, and physical exam
The course tuition is $6,729.75 not including the cost of general education requirements, books, supplies, physical exam, background check, and drug screen.
Website: https://www.ivytech.edu/
Address: 50 W. Fall Creek Pkwy North Dr., Indianapolis, IN 46208-5752
Phone: 317-921-4407
NCLEX Pass Rate: 100%