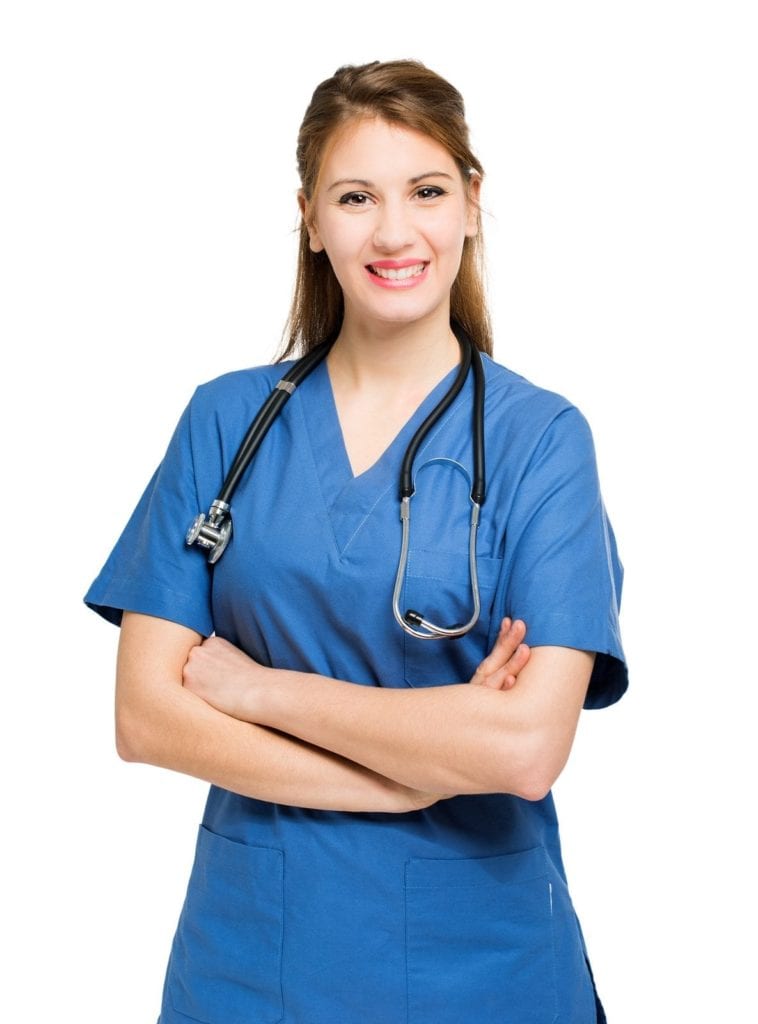 Nurses are the foot soldiers of the health care industry. They function as caregivers and patient advocates to promote and restore health and prevent diseases. Licensed practical nurse education programs equip nurses with the specialized knowledge, technical skills, and critical thinking abilities to care for a multicultural client population across lifespan in a variety of healthcare settings. A practical nurse will assist registered nurses with data collection, perform therapeutic and preventive nursing measures, evaluate the outcome of nursing intervention, and contribute to the patient care plan. LPNs work in a variety of settings, including medical clinics, birthing centers, home health, surgical centers, hospitals, community health, ambulatory centers, surgical care centers, and urgent care centers.
Baltimore City Community College
The Practical Nursing Certificate at BCCC prepares students to meet the needs of patients in acute care and long-term care facilities. Students are assured of flexible schedules and individual attention as they develop patient care skills. The curriculum incorporates classroom instruction, hands-on practice in a simulation lab, and supervised patient care activities in a clinical setting and comprises of 45 credit hours. Throughout the program, students will learn to apply the concepts of health as a basis for practice, use critical thinking skills to make patient care decisions, utilize the nursing process in healthcare, manage patient needs in a variety of settings, and communicate effectively with patients, their families, and members of the healthcare team. Prerequisite courses are anatomy and physiology, preparation for academic achievement, and microbiology. Course topics include introduction to psychology, introduction to nursing practice, calculations of medications, maternal and child health nursing, adult health nursing, and nursing in childbearing and child-rearing families.
Admission criteria:
Complete all developmental coursework – math, reading, and writing
Complete Pre 100 (Preparation for Academic Achievement), BIO 202, and BIO 212 with a grade C or better and a minimum GPA of 2.5 or greater
Must have a minimum of 6 credits of resident BCCC courses
Must take and pass the TEAS – within one year of starting the nursing program
Take and pass the Biology 101 placement exam
Must meet the college's computer literacy requirement
Submit a completed PN application by the last Friday in May for fall or advanced placement in the summer semester
A satisfactory criminal background check, urine drug screen, and TB test may be required upon acceptance to the program
Applicants must submit their record of immunization
Attend a new student orientation upon acceptance
Tuition for the is $4,950 for completing 45 credit hours (resident students). The cost of books, supplies, uniforms, and fees are not included.
Website: https://www.bccc.edu/
Address: 2901 Liberty Heights Avenue, Baltimore, MD
Phone: (888) 203-1261
NCLEX-PN Pass Rate: 80.00%
Community College of Baltimore County – Catonsville
The Practical Nursing program at CCBC prepares students for entry-level employment as a practical nurse in acute and long-term care facilities. Instructors use various teaching methods in the classroom, lab, and clinical sites to help students develop and use evidence-based practice in patient care, be mindful of culturally diverse patients, and collaborate with other members of the patient care team. The curriculum covers 38 to 46 credit hours of theory and practical coursework. Course modules include Biology, Human Anatomy and Physiology I and II, College Composition, Introduction to Psychology, Foundations of Practical Nursing Concepts, Introduction to Pharmacology, Practical Nursing Concepts, Mental Health Practical Nursing Concepts, Maternity and Pediatric Nursing Concepts, and Trends in Practical Nursing. Students are eligible for graduation after successful completion of 46 credit hours and will receive a certificate that will confirm their eligibility to take the NCLEX-PN. The duration of the program is 12 months – 3 semesters. The application deadline is April 15 for the fall semester – only 40 students are admitted annually. Enrollment is highly competitive.
Admission criteria:
Must have a high school diploma or GED
Complete the prerequisite courses with a C or better
Must have a minimum GPA of 2.0 or better on all CCBC courses
Demonstrate competency in math, reading, and English
Complete the TEAS with passing scores
Submit a completed application for admission
The cost of tuition is $5,490 for Baltimore County residents and $10,845 for Maryland residents. Books and supplies are not included in the cost.
Anne Arundel Community College
Practical nursing students must complete 41 credits to receive a certificate of completion at Anne Arundel Community College. The training includes classroom lectures, skills lab, and supervised clinical experiences in an approved health care facility. The clinical experience will give students the opportunity to practical and further develop the skills learned in the classroom. Course topics include human biology, anatomy and physiology, introduction to psychology, fundamentals of practical nursing, adult and child health concepts in practical nursing, women, newborns, mental health, and integration of concepts in practical nursing. Successful graduates are eligible to sit for the NCLEX-PN.
Admission criteria:
Attend a program information session
Submit a completed application by the stated deadline
Must submit proof of graduating high school or equivalency – official transcript required
Must have completed high school general chemistry or college-level chemistry with a grade C or better
Take the Arithmetic Placement Test and obtain a score of 27 or higher
Complete the prerequisite courses with a minimum grade of C – human biology or anatomy and physiology, introduction to psychology, and math
Complete a satisfactory criminal background check
Complete a health examination record completed by a physician
Submit documentation of current American Heart Association Basic Life Support CPR certification card
Tuition is $5,400 for resident of Anne Arundel County and $10,845 for residents of other Maryland counties. Expenses for books, supplies, and fees must be added to the cost.
Website: https://www.aacc.edu/
Address: 101 College Pkwy, Arnold, MD 21012
Phone: (410) 777-2222
NCLEX-PN Pass Rate:44%
Howard Community College
The LPN program at Howard Community College prepares students for practice as a licensed practical nurse. Course topics are college composition, general psychology, fundamentals of microbiology, anatomy and physiology, dosage calculations, foundations of nursing practice, family centered nursing, medical-surgical nursing, and concepts and trends in practical nursing. Students must complete 49 to 51 credits to be eligible for graduation. Graduates are eligible to take the NCLEX-PN for licensure in the state of Maryland.
Admission criteria:
Sign up and attend a nursing information session
Submit an application for admission to HCC
Take and pass a placement test – exemption is available applicants who have completed college-level English and math or submit qualifying high school GPA or SAT/ACT test scores
Take and pass the Nursing Admission Assessment – must earn a minimum score of 70% on the HESI
Complete the prerequisite coursework with a minimum grade C
Submit official college transcripts from all colleges attend – applicants must submit the completed Official Transcript Evaluation Form to the Office of Admissions
Complete the supplemental application for admission to the Licensed Practical Nursign Program with the application fee of $25
Complete a satisfactory drug screen and criminal background check before enrollment
Tuition for the 15-month program is $7,280 plus $2,310 for books and supplies.
Website: https://www.howardcc.edu/
Address: 10901 Little Patuxent Parkway, Columbia, MD 21044
Phone: (443) 518-1000
NCLEX-PN Pass Rate: 92.59%
Hagerstown Community College
The Practical Nursing Certificate program is a Health Manpower Shortage Program giving some Maryland residents eligibility for in-county tuition rates from the first day. The program is approved by the Maryland State Board of Nursing and accredited by the Accreditation Commission for Education in Nursing (ACEN). Theory and practical instruction will equip students with the skills to function effectively in all areas of practical nursing. The curriculum requires completion of 42 credit hours. Course topics include human anatomy and physiology, English composition, introduction to practical nursing, practical nursing through lifespan, care of human needs, and general psychology. Graduates are eligible to apply to sit for the National Council Licensure Examination for Practical Nurses (NCLEX-PN).
Admission criteria:
Schedule and attend a Nursing program preview before the Supplemental Application deadline
Submit an unofficial copy of high school transcript or GED score
Submit a completed apply for the Practical Nursing program
Submit official TEAS scores. Scores must be 69% or higher to be considered for acceptance
Submit official transcripts from all colleges attended
Complete BIO 203 and BIO 204, all science courses, ENG 101, PSY 101, MAT 090 before the application deadline. Courses must be completed with a minimum cumulative GPA of 2.0
Must have a grade C or higher for all general education requirements
Complete a satisfactory criminal background check and drug screen
Must be able to meet the program's technical standards
Must have current American Heart Association Basic Life Support CPR certification
Tuition for the program is $5,166 for in-county residents. General college and course fees cost $3,343. Other expenses for books, uniforms, vaccines, physicals, background check, CPR certification, TEAS test, fingerprinting, NCLEX fee, and Maryland license cost an additional $1,699.25.
Address: 11400 Robinwood Drive, Hagerstown, MD 21742
Phone: 240-500-2000
NCLEX-PN Pass Rate: 100%