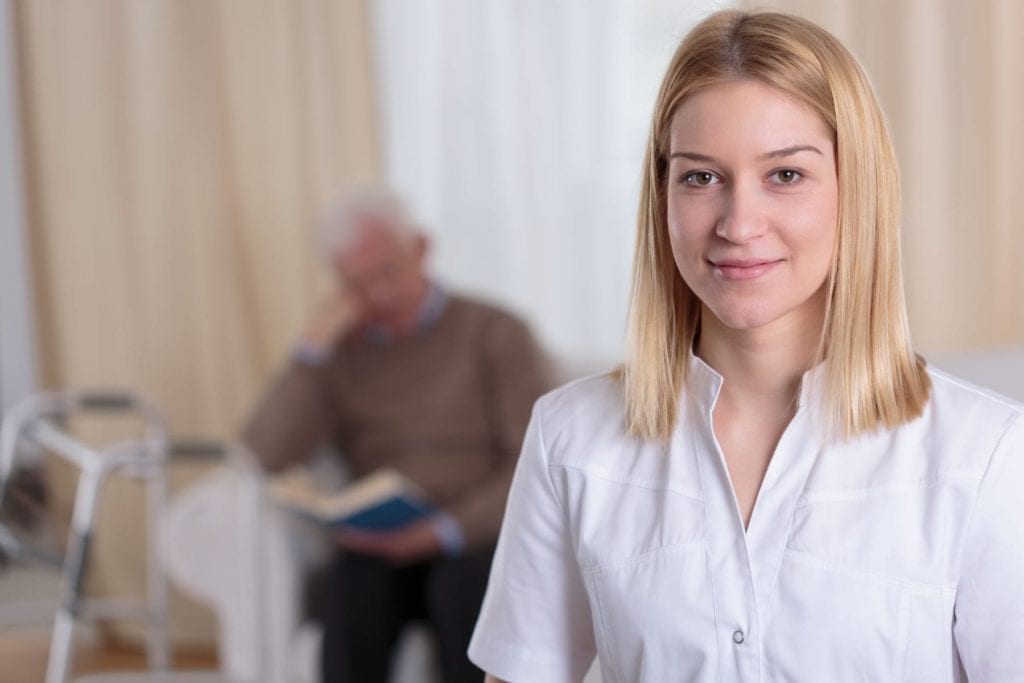 Practical nursing is an art that requires compassion and patience to care for an individual suffering from an acute or chronic condition. A licensed practical nurse teaches and applies preventative methods to maintain health. As a vital part of the health care team, the LPN functions as a client advocate, working under the supervision of a registered nurse or physician. Governed by laws defining the scope of practice, nurses must uphold the profession's moral and ethical standards and are legally accountable for their actions. General duties involve observing, recording, and reporting changes in the patient's symptoms and condition to appropriate personnel, performing specialized nursing functions, and assisting with rehabilitative treatments. To safely and competently discharge their duties in a medical setting, prospective practical nurses must complete an intensive training program. The training will expand students' ability to gather skills, communicate effectively, work collaboratively, and think independently. According to the Department of Labor, employment opportunities for LPNs is expected to grow by 14 percent between 2008 and 2018.
St. Louis College of Health Careers
The Practical Nursing training program at St' Louis College equips students with the competencies to provide a full range of patient care services, perform basic therapeutic and rehabilitative techniques, work with people of various ages and cultures in various health care settings. Admission is open to anyone with a high school diploma or GED who is also able to meet the compulsory age requirements. Applicants must attend an admissions interview and tour the facilities – family and/or significant others are also invited to tour the facilities with the prospective student. College transcripts (if applicable) and letters demonstrating work experience will give applicants a competitive edge in the admission process. Additional requirements for the practicum and state licensure include a physical exam, immunization, 2-step PPD, CPR training, fingerprint, and drug screen. The curriculum includes 1,353 hours (66 credits) of classroom hours plus 377.50 additional outside hours in a clinical setting. Course topics include nursing care of the adult, nutrition, human growth and development, pharmacology for nurses, nursing fundamentals, IV certification, and personal and vocational concepts. Tuition for the 60-week program is $30,069.
Address: 1297 North Highway Drive, Fenton, MO 63026
Phone: (636) 529-0000
Fax: (636) 529-0430
NCLEX-PN Pass Rate: 83.33%
Jefferson College Bi-Level Program
The nursing program at Jefferson College is a two-level program that allows students to enroll in the level I practical nurse component and progress to the registered nurse component in level II. The entire program is approved by the Missouri Board of Nursing. After completing the first year of the program, students must obtain licensure as an LPN to progress to the level II RN component. For practical nursing students, the clinical practicum will take place during the evening/weekend. Clinical/immunization requirements of TDaP, Varicella, MMR, Hepatitis A series, Hepatitis B series, annual flu vaccine, CPR certification, PPD, and a history and physical examination must be completed by the first week of classes. Admission to the program also hinges upon the applicant's overall GPA (should be 2.5 or over), a minimum score of 85% in three of four areas of the HESI A-2 exam, and satisfactory completion of the prerequisite courses – general psychology and anatomy and physiology I and II. Tuition for the day or evening classes is $9,670 if in-district students.
Website:  https://www.jeffco.edu/
Address: 1000 Viking Drive, Hillsboro, MO 63050
Phone: 636-481-3000
Fax: 636-797-3000
NCLEX-PN Pass Rate: 92.73%
Applied Technology Services – MET Center
The 12-month practical nursing program at Applied Technology is approved by the Missouri Board of Nursing. The progressive and dynamic curriculum includes classroom instruction and practical experiences in the lab and clinical sites to prepare students for the NCLEX-PN. IV certification is also included in the training. New classes begin in the fall and spring and run for one year. Class times depend on the trimester and clinical availability. Admission requirements include a completed application, a high school diploma or GED, minimum age of 18 years, and a minimum score on the entrance exam. Upon successful completion of the exam, applicants must provide three professional references, complete a 5-panel drug screen, obtain clear criminal background check and family registry check, and complete a physical exam and immunization requirements. The program comprises of 1440 hours covered over three semesters. Courses covered are anatomy and physiology, human growth and development, fundamentals of nursing, administration of medications, personal and vocational concepts, medical-surgical nursing, behavioral health nursing, geriatric nursing, nursing of children, and maternal and newborn nursing. The total estimated cost of the program is $17,894 including supplies, fees, uniform, tuition, textbooks, fingerprinting, and a passport photo.
Washington School of Practical Nursing
The postsecondary practical nursing program at Washington School of Practical Nursing helps students develop the skills to perform bedside nursing care. The curriculum includes didactic and practical learning opportunities with over 1364 hours. The program is fully approved by the Missouri State Board of Nursing and accredited by the Commission of the Council on Occupational Education. Applicants must have a high school diploma or GED, submit an application with WSPN office, and pass the entrance exam (TEAS V). Upon acceptance to the program, students must pass a physical exam, submit a negative drug screen, provide proof of negative 2-step Mantoux TB, MMR, varicella, tdap, hepatitis B, and flu vaccination, obtain a Healthcare Provider Card, and sign permission for a Family Care Safety Registry. Tuition for the program is $15,000 and includes books and lab fees. Additional out-of-pocket costs will include CPR certification, gait belt, clinical uniforms, shoes, graduation fees, fingerprint fee, stethoscope and BP cuff, graduation fee, and NCLEX fee.
Address: 1978 Image Drive, Washington, MO
Phone: (636) 231-2100
NCLEX-PN Pass Rate: 95.24%