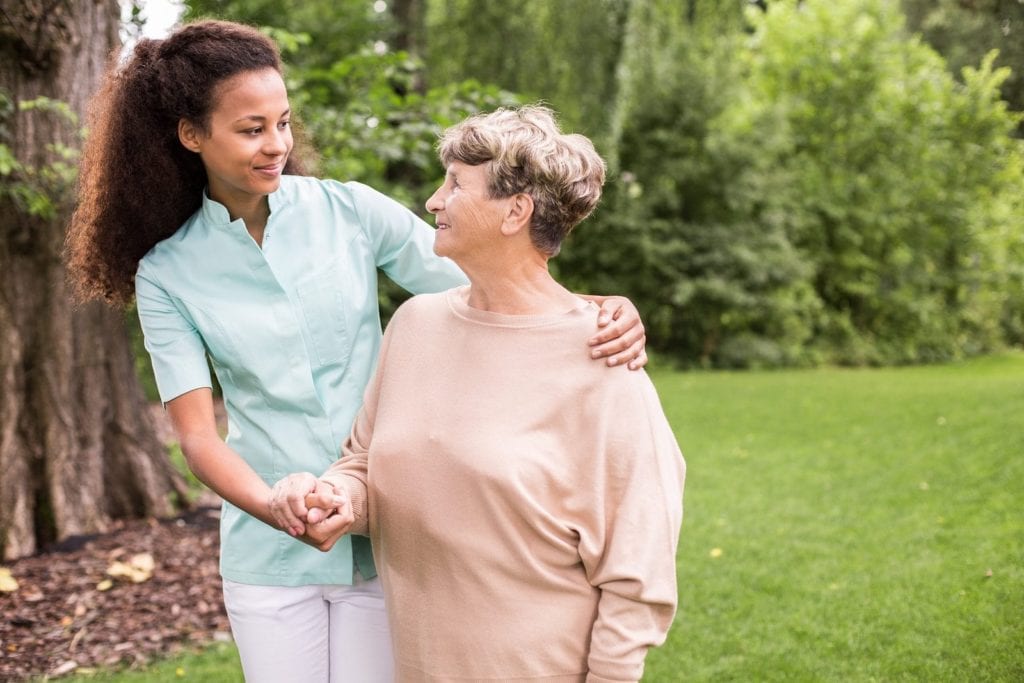 Medical advancements that promote longer life contribute to an aging population. This growth in the elderly population will lead to more employment opportunities for health care professionals, especially for nursing professionals and in-home health care service providers, according to the U.S. Department of Labor. Employment of Licensed Practical Nurses, in particular, will increase by 16 percent through the year 2024, which is more than twice the average for all occupations. This recession-proof occupation is an excellent choice if you're compassionate and want to gain the essential skills and knowledge to care for patients in hospitals, nursing homes, and other healthcare settings. LPN training programs last approximately 12 months (full-time) and prepare students to care for patients under the direction of a registered nurse or physician. Practical nurses monitor patients' vital signs, maintain patient records, perform first aid and CPR, assist with patient care plans, and assist patients with personal care.
Metropolitan Community College
The Practical Nursing program at Metropolitan Community College is a one-year program that concludes with a Certificate of Completion. The program includes classroom instruction, laboratory experience, and clinical practice to prepare graduates for employment in various health care settings. Graduates are also eligible to take the NCLEX-PN for licensure as a practical nurse or matriculate into the Associate Degree Nursing program. Applicants must complete the pre-entrance courses with a minimum grade C (Chemistry, English composition, intermediate algebra, and human growth and development), submit official transcripts of former education including high school transcripts, complete the TEAS with a minimum adjusted individual total score of 50 percent or above, submit verification of active nurse aide status. Upon acceptance into the program, students must provide documentation of current CPR certification, immunizations (Varicella, Tetanus, MMR, Hepatitis B, and TB). General education requirements include English composition, intermediate algebra, human growth and development. Core requirements include adult nursing I, II, III, family nursing, professional role of the nursing, concepts of health assessment and therapeutic interventions, pharmacology, and human anatomy and physiology for a total of 66.5 credits. Tuition for Nebraska residents is $3,923.50 and does not include fees and expenses for books and supplies.
College of St. Mary
Prepare for entry-level practice in nursing with the one-year practical nursing certificate program at the College of St Mary. The curriculum introduces basic nursing concepts and skills related to the safe and competent care of patients. Course topics include practical nursing, medical-surgical nursing, maternal-child nursing, transition to practical nursing practice, introduction to pharmacology, psychosocial concepts in practical nursing, nutrition, and clinical experiences in practical nursing, medical-surgical nursing, and maternal-child nursing. Applicants must present high school transcript with GPA and class rank, a minimum GPA of 2.0, transcripts from post high school institutions, ACT score of 19 or higher, attend a personal interview, and submit a background check. The application fee is $30. Students must complete 35 credit hours of core courses and 7 credit hours of supporting courses to earn the certificate of completion. Tuition for the one-year program is $13,325. Books and supplies cost an additional $1,536.
Kaplan University
Enrolling in the practical nursing diploma program at Kaplan University is a first step to a career in the rewarding profession of nursing. The program includes lectures, hands-on lab practice, and clinical experiences to help students develop the knowledge and experience to make a difference in the lives of patients. Course topics include college algebra, medical terminology, concepts of nursing, geriatric nursing, clinical pharmacology, mental health nursing, pediatric nursing, maternal-infant nursing, role transition, concepts of nursing, human anatomy and physiology, pediatric nursing, and advanced medical-surgical nursing for a total of 84 credits. Applicants must have a high school diploma or equivalent, pass the pre-entrance exam, and submit a completed application and fee. Upon acceptance, the student must submit to a criminal background check and provide documentation of TB, MMR, influence, Varicella, and Hepatitis B immunization. Tuition for the program is $23,455 plus $1,385 for books and supplies.
Southeast Community College
Southeast Community College offers a practical nursing program that includes the basic study of nursing principles. Through a combination of lectures, laboratory, and clinical practice, students learn human growth and development, anatomy and physiology, medical-surgical nursing, maternal-child nursing, adult nursing, geriatrics, transition to nursing, geriatric nursing, and care across lifespan. Students have opportunities to develop clinical skills through practical experiences in a variety of healthcare facilities under the close supervision and guidance of a registered nurse. A high school diploma or equivalent, passing score on a pre-entrance test, and a minimum grade C on prerequisite courses are some requirements for admission. Felony convictions or misdemeanor may prevent graduates for qualifying for state licensure. Prerequisite courses include basic nutrition, English composition, anatomy and physiology, and structure and function of the human body. The program is available as a full-time track (with some web-based courses) and part-time track. The total estimate for the program is $5,520 and includes uniform, books, insurance, criminal background check, and insurance. Additional related expenses include the basic nursing assistant course, uniform, graduation fee, NCLEX-PN fee, and student health assessment.