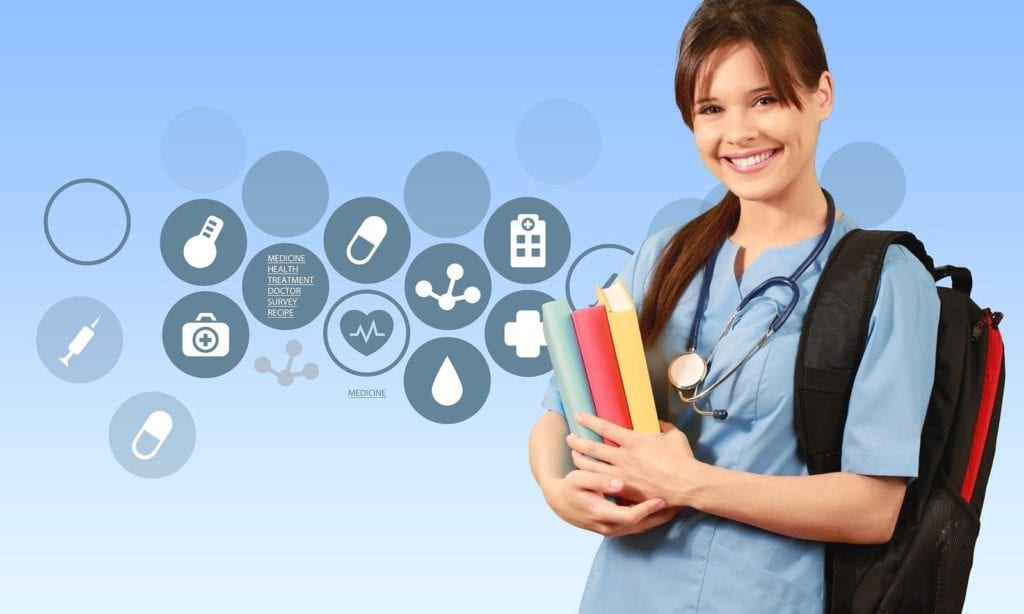 Licensed practical nurses care for injured, sick, convalescing, and disabled patients under the direction of a registered nurse or physician. Practical nursing programs comprise of a theoretical component that runs concurrently with practical/clinical training to develop well-rounded graduates capable of functioning as competent members of a patient care team. Training prepares them to take vital signs, observe patient progress and monitor reactions to medications or treatments, supervise nurse aides, and assist patients with personal care activities, such as bathing, dressing, feeding, and recording their food and fluid intake and output. According to the Bureau of Labor Statistics, employment of licensed practical nurses is expected to grow faster than average through 2020. The increasing long-term health care needs of the elderly population is the primary reason for massive employment opportunities for LPNs in nursing homes, home health care, and long-term care facilities.
Monroe College
The Practical Nurse Certificate Program instills the knowledge and skills needed to work as a licensed practical nurse. The three-semester course may be completed in eleven months. The curriculum progresses from the simple to the complex and includes instruction in the classroom, skills development in the laboratory, and clinical experiences. Graduates are eligible to apply for and take the NCLEX-PN licensing exam. The clinical experience supports the development of problem-solving skills and the collection of health care data. Students work alongside health care team members and under the supervision of the registered nurse instructor to assist in the identification of health needs and use legal and ethical principles in practice. The clinical experience will take place in the final semester and requires students to be available Monday through Friday. Course topics include dosage calculations and pharmacology, maternal-child nursing, medical-surgical nursing, psychosocial nursing, and fundamentals of nursing. General education courses include principles of microbiology, human anatomy and physiology, introduction to psychology, and college writing and critical analysis. Applicants must have a high school diploma or GED certificate, complete the TEAS exam with an acceptable score, have a high school or college GPA or 2.75 or higher, and complete algebra, biology, and chemistry with a C+ or better. Tuition for the 12-month program is $23,178.
The Transition Career Institute
Transitions Career Institute provides high-quality vocational training to meet students educational needs and prepare them to function as valued members of the medical profession. Graduates receive a certificate in practical nursing and are eligible to sit the State Board licensure exam. Prospective students must take the Test of Essential Academic Skills as an entrance assessment of their Math, Science, English and Reading skills. Other requirements for admission include a high school diploma or GED, valid identification, a completed application, and a passing score of 58.7% of above on each subject of the TEAS. Students must be at least 18 years on or before the first day of class. In order to complete the clinical practicum at a hospital or nursing home, students must consent to and pass a criminal background check. Applicants who do not disclose illegal offenses at admission will be immediately terminated from the program once the offense is discovered.
Eastern Suffolk BOCES
The BOCES sponsored LPN program at the Eastern Suffolk School of Practical Nursing prepares students for practice under the direction of a registered nurse, physician, or dentist. Successful completion of the program grants eligibility to take the NYS Licensing Exam. The program is open for admission in September of each year and may be completed in 11 months full-time or 17 months part-time. High school seniors may enroll in the part-time day program, which meets Monday through Friday from 7:45 am to 10:15 am or 12:00 noon to 2:45 pm. The curriculum encompasses classroom and clinical instruction and covers all levels of patient care. Students must be available for the hands-on clinical experience at a local health care facility. Applicants must take a nurse entrance exam, present proper identification, and pass a background check. A prep course for the Nurse Exam is available for students who want to improve their chances of success on the entrance exam. Tuition for the program is $14,550. Students should also budget for additional expenses, such as background check, application fee, physical exam, books, uniform and supplies, graduation expenses, state licensing, and drug test.
Hunter Business College
The practical nursing program at Hunter Business College is a 1332-hour diploma program that grants students the eligibility to take the state licensing exam. The program is available on a full-time (11 month) or part-time (16 months) basis. Through classroom and practical training, students develop the knowledge, skills, and attitudes to become an effective member of the patient care team. Half the classes are dedicated to classroom lectures, and the other half is divided into hands-on laboratory skills and practice at a local health care facility. Clinical experiences run concurrently with the topics covered in the classroom. Course topics include an introduction to practical nursing, foundations of nursing, body structure and function, pharmacology and dosage calculations, adult health nursing, human growth and development, mental health nursing, childbearing, family, and pediatric nursing, community health nursing, and transition to nursing practice. Applicants must be 17 years or older, submit proof of US citizenship, permanent residency, or eligible non-citizenship, and obtain a passing score on the TEAS. Meeting the requirements does not guarantee acceptance to the program. Upon acceptance, students must attend an interview with the Admissions Department, provide three letters of recommendation, demonstrate good health, and have current CPR certification. Tuition for the program is $17,366 plus $2,500 for books and supplies.
LaGuardia Community College
LaGuardia Community College's licensed practical nursing program offers a certificate of completion to graduates that will make them eligible to sit the NCLEX-PN. The program is rigorous but supportive of adult learners who will earn at least 48 credit hours at the program's completion. Students must complete the pre-clinical core educational cores, which will set the foundation for the 10-month course of study. Students are admitted in the Fall semester. The curriculum is designed for persons who have an education at the high school level at minimum. Course topics include human anatomy and physiology, general psychology, developmental psychology, English composition, fundamental nursing concepts and skills, mathematics of medical dosages, pharmacology and nutrition across the health continuum, parent-child nursing, medical-surgical nursing, and mental health nursing. Tuition for New York residents costs $2,400 per semester for full-time students.