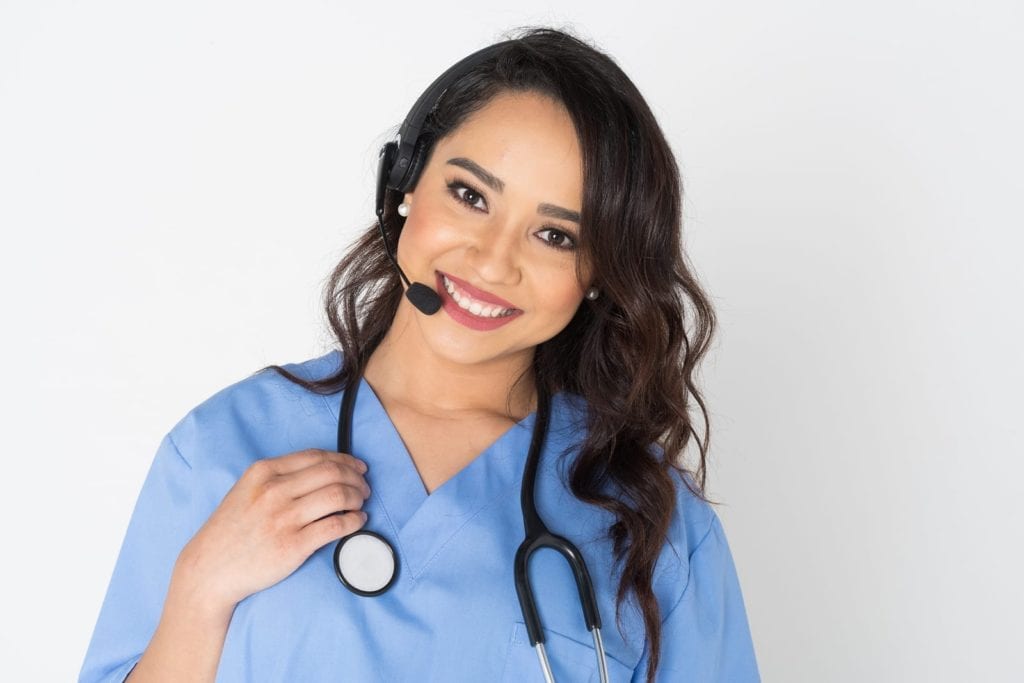 Nurses are the heartbeat of the healthcare profession, providing support, compassion, and care to patients in hospitals, schools, nursing homes, assisted living facilities, and patients' homes. Nurses must be physically strong, thick-skinned, and determined to face the challenges of the healthcare environment. Emotional stability and purpose are essential for coping with life and death situations. The job is demanding, but the rewards surpass the difficulties. One study indicated that more than 83% of nurses were satisfied with their choice of career. The joys of serving others, job security, flexibility, upward mobility, and financial incentives are just some of the benefits of a career in nursing.
The Licensed Practical Nursing credential represents the shortest route to nursing. Training typically lasts one year and can be completed at a community college or technical school. Graduates will be eligible to take the National Council Licensure Examination-Practical Nurse (NCLEX-PN) for licensure in Kansas. The training will prepare them to perform duties such as administering oral and intravenous medications, care for wounds, insert and care for urinary catheters, take patients' vital signs, collect specimens for lab tests, observe and report changes in the patients' clinical record, provide tracheostomy and ventilator care, and perform CPR if needed.
As more than 50% of the workforce is expected to retire in the next decade, there will be numerous opportunities for new and existing LPNs. The majority of opportunities will be in long-term care in rural and medically underserved areas. LPNs can use their education and experience to transition into nursing degree programs to obtain an ADN or BSN. Bridge programs build on the knowledge already obtained to prevent repetition.
Pratt Community College
Pratt Community College's Practical Nursing Program gives a Kansas Certified Nursing Assistant (CNA) the preparation required to enter the nursing profession as a Licensed Practical Nurse. The program is approved by the Kansas State Board of Nursing, so graduates are eligible to apply to sit for the NCLEX for Practical Nurses. Candidates for admission must complete the prerequisite courses, which total 11 credits – Anatomy and Physiology, English Comp I, and General Psychology.
Core nursing courses add up to 29 credits. These include Foundations of Nursing and Lab, Medical Surgical Nursing and Clinical, Gerontology Nursing, Maternal Child Nursing and Clinical, Foundations of Mental Health, and Pharmacology. The core courses will be completed in two semesters commencing with the Fall semester.
Admission criteria:
A completed online PCC College Application – acceptance to PCC does not indicate automatic acceptance to the Nursing Program
A completed application to the program – application period is September 1 to January 1. Applications submitted after Jan 1 will not be accepted. Submit the application as a packet, not as individual documents.
Submit proof of completing the prerequisite courses – English Composition, General Psychology, Anatomy & Physiology, Beginning Algebra or Higher
Proof of Nurse Aide I certification and Active CNA Certification in Kansas – 5 credits
Pass the program entrance exam (TEAS Exam). Minimum scores required are Overall Adjusted Individual (58.7%), Science (50%), Reading (65%)
Submit official transcripts from high school/GED and all colleges attended. Order requests or statement verifying that the transcript has been sent via mail should be included in the application packet
Open a Verified Credentials account upon receipt of conditional acceptance to confirm the health requirements
Documentation of required immunizations – Hepatitis B, Influenza, MMR, Tdap, and Varicella
TB testing – a current 2-step TB test
Proof of medical insurance
Proof of physical examination using the Nursing Program Student Nurse Health Examination Form completed by a licensed health provider
CPR certification – BLS Healthcare Professional or BLS/CPR for Healthcare & Public Safety
Complete a background check and drug screen
The estimated cost of tuition and fees for 27 credit hours is $4,995. Additional costs include textbooks, personal supplies, health insurance, physical exams, background check, and uniforms.
Address: 348 NE SR 61, Pratt KS 67124
Phone: 620-672-5641
Toll-Free: 1-800-794-3091
Fax: 620-450-2285
NCLEX-PN Pass Rate: 83.33%
Hutchinson Community College
Hutchinson Community College offers practical nursing students the opportunity to prepare for a career in nursing on a full-time or part-time basis. The program is the only one in Kansas that is accredited by the Accreditation Commission for Education in Nursing (ACEN). Graduates have consistently exceeded the average pass rates for programs across the nation. Learning takes place through active discussions and visual presentations in the classroom, using high-fidelity simulators that provide life-like experiences, and hands-on activities in the classroom and community to enhance the theoretical principles. The certificate requires completion of 48 credit hours including prerequisite courses. Prerequisites include Human Anatomy and Physiology, Medical Terminology, General Psychology, and Human Growth and Develop – a total of 15 credit hours. First semester courses include Foundations of Nursing, Program Orientation, Medical Surgical Nursing, Gerontology Nursing, Foundations of Nursing Clinical, and Medical Surgical Nursing Clinical. Second-semester courses include Maternal Child Nursing and Clinical, Medical Surgical Nursing II and Clinical, Pharmacology, PN Role Development, and Mental Health Nursing. Attendance of all the clinical sessions is mandatory. Students must obtain a minimum grade C to progress to the next course in the sequence. Part-time students may be able to complete the requirements in 3 to 4 semesters.
Admission criteria:
An active Kansas CNA certificate
Demonstrate the minimum cognitive, emotional, and physical competencies
Consent to a criminal background check prior to starting the clinical experiences – students will pay the cost for the criminal background check and drug screen directly to the investigating agency
Complete the prerequisite courses with a grade C or better – General Psychology, Human Growth & Development, and Medical Terminology must be completed by July 30 for full-time applicants and December 20 for part-time applicants. Official transcripts must be sent to HCC
Submit an essay answering the following questions: Why you want to be a practical nurse, why you should be admitted to HCC, and what would references say about your strengths and weaknesses?
Name and email address of three references – at least two must be professional
Meet the health requirements before commencing the clinical experiences. These include but are not limited to a physical exam, immunizations, TB test.
CPR certification – BLS Healthcare Professional or BLS/CPR for Healthcare & Public Safety
Medical insurance
The estimated yearly cost of attendance at HCC is $3,640 for tuition and books for full-time, resident students. Additional expenses will include insurance, health exam, CNA certification, background check, drug screen, supplies, and fees. An on-site counselor is available to assist with financial planning issues. Job placement rates for full-time and part-time students have been over 90%.
Website: https://www.hutchcc.edu/
Address: 1300 North Plum, Hutchinson, KS 67501
Phone: 620-665-3500
NCLEX-PN Pass Rate: 77.27%
WSU Campus of Applied Sciences and Technology
WSU Tech provides practical nursing students with a body of knowledge and technical skills that are essential for entry-level employment as an LPN. The curriculum includes theory and skills practice that meets the educational requirements for licensure in Kansas. Graduates will be eligible to take the NCLEX-PN for state licensure. The program provides a pathway for articulation to nursing degree programs such as the ADN or BSN. Students must complete 48 credit hours to obtain the Practical Nursing Certificate. Courses include Developmental Psychology, General Psychology, Human Anatomy and Physiology, and Principles of Nutrition. Core coursework includes Foundations of Nursing, Pharmacology, Medical Surgical Nursing, Maternal Child Nursing, Gerontology Nursing, Role Development, Mental Health Nursing, and Transition to Nursing. Full-time and part-time schedules are available. The full-time class meets Monday through Friday from 8:00 am to 4:30 pm for 10 months. The part-time program meets Monday through Friday from 4:30 pm to 9:00 pm for 18 months.
Admission criteria:
Submit a completed WSU Tech application
Request college transcripts to be sent to WSU – must be in a sealed envelope
Complete the Free Application for Federal Student Aid (FAFSA)
Have current certification with KDADS as a CNA
Have current BLS CPR certification with the American Heart Association or equivalent
Have a minimum grade C in the prerequisite courses – General Psychology, Development Psychology, Anatomy and Physiology, Principles of Nutrition, and Transitions to Nursing. Classes must not be older than 5 years
Successfully complete the ATI TEAS test. An adjusted individual score of 57% is 59%
Enroll in the PN Information Session
Complete the Health and Immunization requirements – health exam and immunization by the requested date
Pay for and pass a drug screen
Pay for and pass a criminal background check
The cost of attendance is $9,465 and does not include online fees, books, and supplies. Financial aid may be available for eligible students.
Address: 4004 N. Webb Road, Wichita, KS 67226
Phone: 316-677-9400
NCLEX-PN Pass Rate: 90.70%