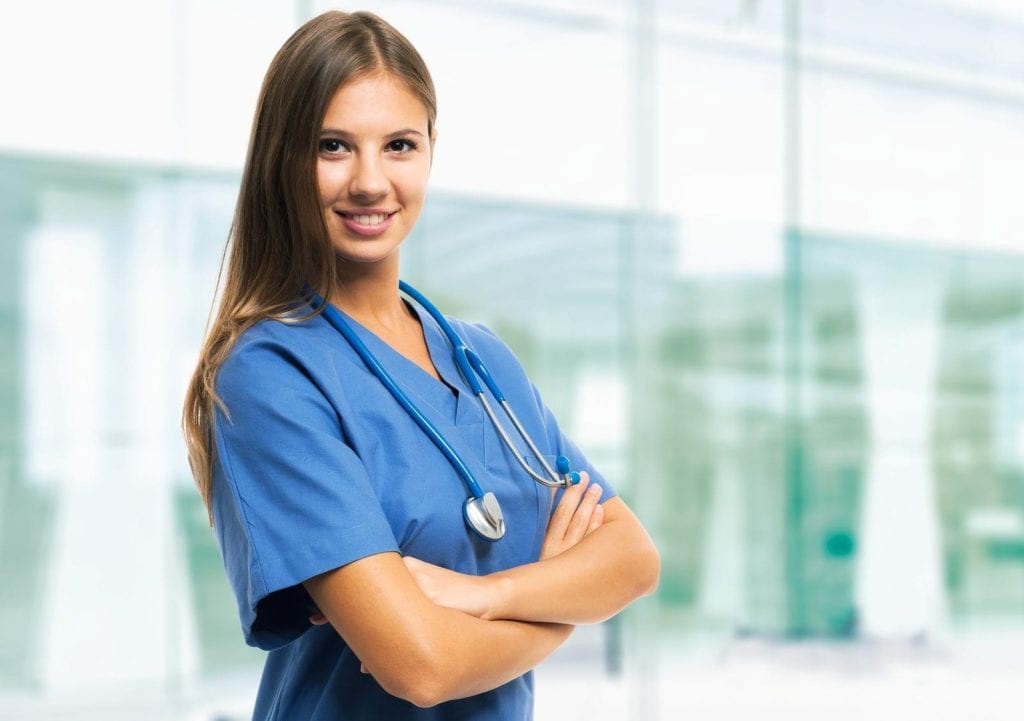 According to the Bureau of Labor Statistics, employment opportunities for LPNs are expected to be 22 percent through 2020, which is above the national average. The BLS' prediction makes the career an appealing one, providing stellar job security and ready employment for new graduates. The ongoing debate surrounding the nursing shortage confirms that nurses are in high demand. As more than 80,000 LPNs retire by the year 2018, there will be an enormous gap left in nursing facilities, hospitals, and assisted living facilities waiting to be filled by incoming nurses. Recent changes in hospital hiring policies have had some effect on LPN graduates. While some hospitals readily hire LPNs as a cost-cutting measure, many more are turning their attention to registered nurses with a bachelor's degree. The result is a decline in LPN positions at hospitals and increased demand in home health care, nursing homes, and assisted living facilities. LPNs also work in pharmacies, physicians' offices, and rehabilitative clinics. The LPN training program is an attractive option for those who cannot afford an extended or costly degree program. LPN-to-RN programs are available for LPNs to advance their education to become registered nurses.
Delaware Institute of Health Sciences
The practical nursing program at the Delaware Institute of Health Sciences is founded on state-required competencies, employer expectations, national accreditation standards, and educational outcomes. The 12-month program is divided into modules of progressive learning that follow a specific sequence. Graduates are prepared for success on the NCLEX-PN for practical nursing licensure in Delaware. The curriculum covers anatomy and physiology, human growth and development, fundamentals of nursing, pharmacology and nursing math, elementary microbiology for nurses, nutrition and diet therapy, medical-surgical nursing, maternal health nursing, pediatric health nursing, psychiatric and mental health nursing, gerontological nursing, and career and professional development. Faculty emphasizes trends in the delivery of care and demographic, sociological, cultural, and ethical issues that influence practice. Students must be computer proficient as the program integrates technology throughout the curriculum. Simulations of the NCLEX-PN exam and the HESI PN Exit exam will prepare students for success and provide opportunities for them to evaluate their progress and develop a plan for remedial study if applicable. The estimated cost of the program is $15,371, including tuition ($12,650), registration fee, CPR, textbooks, background check, drug screening, uniform and nursing pin, physical exam, and NCLEX Comprehensive Review.
Delaware Skills Center
The Practical Nursing course at the Delaware Skills Center is fully approved by the Delaware Board of Nursing. The affordable and intensive program equips students with the requirements to apply for the licensure exam and practice as licensed practical nurses. The course combines classroom instruction with hands-on learning opportunities in the lab and real-world experiences in hospitals, nursing homes, and other medical facilities. Course modules include medical terminology, medical office practice, basic nursing skills, nursing professionalism, communication and interpersonal skills, human growth and development, diet and nutrition, medical-surgical nursing, maternal health nursing, geriatrics, obstetrics, pediatrics, and transition practice. Applicants must be a Delaware resident at least 18 years of age with a high school diploma, valid driver's license, and social security card. Other requirements include letters of reference, a criminal background check, passing scores on the entrance exam, and a completed application submitted with the $150 application fee.
Delcastle Technical High School
The practical nursing program at Delacastle Technical High School is designed for high school students entering the tenth grade. It prepares them for a career immediately after high school or for admission into a nursing degree program to become a registered nurse. Graduates are eligible to take the NCLEX-PN exam to become a licensed practical nurse in Delaware. Before enrolling, students must demonstrate their ability to complete the intensive program. During the tenth grade, students will study pharmacology, math, nutrition, anatomy and physiology, nursing, microbiology, and nursing procedures. The eleventh and twelfth-grade study cover medical-surgical nursing, obstetrics, and pediatrics in the classroom as well as medical facilities. Students practice nursing in a real-world environment under the direction of experienced faculty during the clinical practicum.
Delaware Technical Community College (DTCC)
The practical nursing diploma program at DTCC prepares students to function as effective members of a healthcare team. The program meets the Board's competency requirements for practical nurses, and students are eligible to take the NCLEX-PN exam after successfully completing the program. Admission to the program is a competitive process and requires individuals to submit official documentation of high school graduation or equivalent and complete all the college requirements. A criminal background check is required for all students and must be completed prior to the clinical portion of the program. Core and major courses include critical thinking and academic writing, math for health sciences, human development, composition and research, fundamentals of nursing, medical-surgical nursing, and essentials in mental and maternal-child nursing. Tuition for the 2-year program is $6,108 plus $1,345 for books and supplies.
Polytech Adult Education
PAE's intensive practical nursing program runs for three semesters and is designed to help students develop the knowledge, decision-making, critical thinking, and technical skills to care for patients as a practical nurse. The course combines classroom instruction with clinical experiences, which begins in the first trimester. After the conclusion of the 11-month program, students receive a diploma which makes them eligible to take the NCLEX-PN for state licensure. The program has the full approval of the Delaware Board of Nursing and is accredited by the Accreditation Commission for Education in Nursing, Inc. (ACEN). Course topics include fundamentals of nursing, anatomy and physiology, medical-surgical nursing, pharmacology, maternal-child nursing, pediatric nursing, human growth and development, mental health nursing, and microbiology. Faculty cover NCLEX Review and Preparation in the final semester. Applicants must submit a completed application form and fee, official high school transcript or evidence of GED, letters of professional reference, and achieve passing scores on the Test of Essential Academic Skills Exam (TEAS). Before commencing the clinical experience, students must provide documentation of a favorable drug screen, physical examination, immunization report, proof of health insurance, and drug screen. The program offers 1496 contact hours and costs $9,899. The cost includes textbooks and supplies.