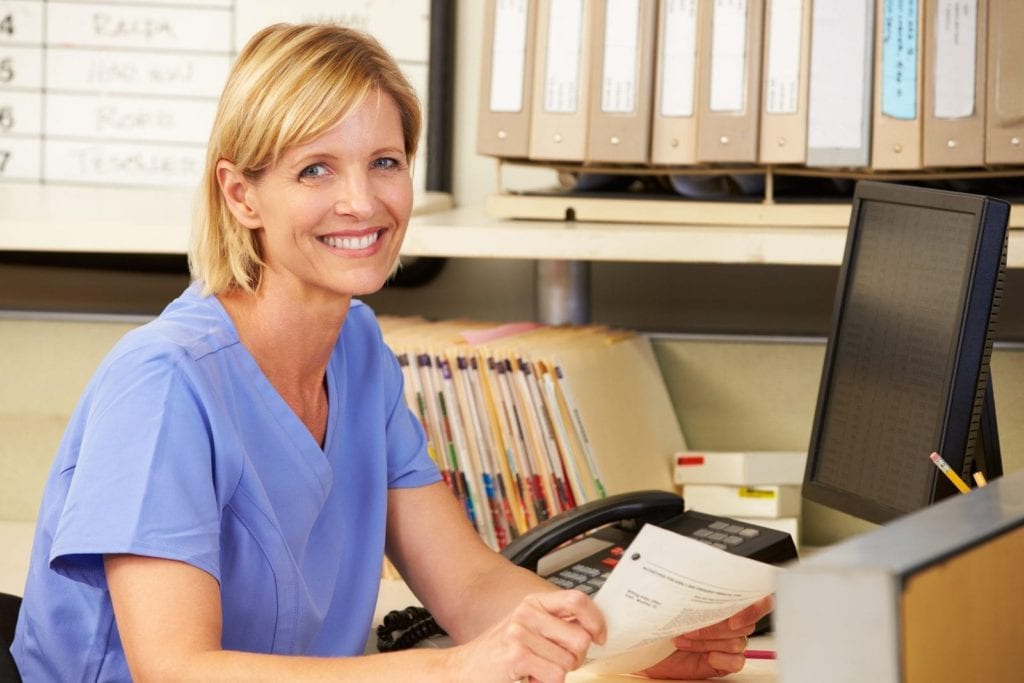 Practical Nursing is an excellent choice if you want a career that provides opportunities to change people's lives. The challenging but fulfilling profession requires compassionate, responsible, and self-directed individuals to work directly with patients under the guidance of a registered nurse or physician. Practical nurses work in diverse patient care settings, including nursing homes, hospitals, long-term care facilities, home health care, and hospice. To become a licensed practical nurse in New Mexico, you must complete a practical nursing education program approved by the Board of Nursing and pass the NCLEX-PN exam to get a license to practice. Most programs run for 12 months, but the exact tenure depends on the institution. Your choice of school will influence your employment opportunities, success on the NCLEX-PN, and the ability to transfer credits into an advanced degree program. The school's accreditation, NCLEX-PN pass rate, and the tuition payment schedule and fees will all help you to make the right decision.
Carrington College
Students seeking to enroll in the practical nursing program at Carrington College will receive a Certificate of Achievement. Theory and hands-on training equip students with the knowledge and skills needed to care for patients who are experienced well-defined medical problems. The curriculum covers classroom instruction, hands-on laboratory practice, and supervised clinical experiences in local health care facilities. Experienced instructors cover courses in pharmacology, health data collection, pediatrics, nutrition, medical-surgical nursing, maternal child nursing, human growth and development, issues and trends in nursing, mental health concepts, and the application of the nursing process (covered in the clinical practicum). Under the guidance of experienced instructors, students learn to measure vital signs, assist patients with personal hygiene, dress wounds, administer medications, prepare and give injections, and collect samples for laboratory testing at community clinics, hospitals, and long-term care facilities. The curriculum covers a total of 43 semester credit hours which equates to 1080 clock hours. The duration of the program is 48 weeks.
Admission criteria:
Must secure admission to Carrington College
Must be at least 18 years old
Must have a high school diploma or equivalent
Take and pass the Wonderlic SLA with a score of 15
Must pass the ATI TEAS Admission Assessment with a combined score of 53%
Pass a background check prior to the start of classes. The background check must include a New Mexico Caregivers screening and a drug screen at the applicant's expense
Must submit proof of current American Heart Association CPR card at the Healthcare Provider level
Provide proof of immunizations – Hepatitis B, MMR, Varicella, Tdap, TB, and Influenza
Tuition for the program is $28,750. Books and supplies cost an additional $1,190.
Address: 1001 Menaul Blvd, Albuquerque, NM 87107
Phone: (505) 634-5236
NCLEX-PN Pass Rate: 71.19%
Pima Medical Institute
The Practical Nursing program at Pima Medical Institute seeks to help students develop the professional skills to function as competent entry-level practical nurses. The curriculum covers 1,061 clock hours of theory and practical instruction. Course topics include medical terminology, nutrition, human development across the life span, med math, strategies for PN success, anatomy and physiology, introduction to nursing and pharmacology, elder care and nursing theory, clinical foundations of nursing, adult medical and surgical community health nursing theory, maternal child nursing theory, role transition, and pharmacology – intravenous therapy.
Admission criteria:
Schedule and attend an appointment with a Career Specialist
Acknowledge receipt of the PN Prospective Student Handout
Take and pass the Wonderlic test with a minimum score of 20
Take and pass the math test with a minimum score of 80%
Take the Pre-Entrance exam (HESI including Critical Thinking) and score about 70%
Submit official high school transcripts or GED certificate
Submit official transcripts from any previously attended college
Submit a copy of your professional resume prior to the interview
Attend an interview with the Practical Nursing department
Submit immunizations and health clearance including proof of immunization – MMR, Varicella, Tdap, Hepatitis B
Obtain a negative TB drug screen
Must have current CPR certification at the Healthcare Provider Level through the American Health Association
Pass a background check and drug screen
Attend a mandatory orientation
Tuition costs $22,176. Books and uniforms cost an additional $1,975. The registration fee is $150. Other costs include TB test, immunization, CPR certification, background check and drug screen, NCLEX-PN exam, and health physical.
Website: https://pmi.edu/
Address: 4400 Cutler Ave N.E., Albuquerque, NM 87110
Phone: (800) 477-7462
NCLEX-PN Pass Rate: 63.64%
The Career Enrichment Center and Early College Academy
The Career Enrichment Center of Albuquerque Public Schools offers a practical nursing program designed for high school students to transition into college and/or a profession. Courses include an introduction to healthcare, basic nursing skills, anatomy and physiology, nursing ethics, growth and development, interpersonal communication, introduction to pharmacology, CPR, and clinical experiences.
The two-year program culminates as the student graduates from high school, giving the graduate immediate access to the NCLEX-PN to work a practical nurse or enroll in a degree program to become a registered nurse. The program is accredited by the NLNAC.
Admission criteria:
Must be enrolled at an APS high school with a 3.00 cumulative GPA
Complete CEC PN application and submit by the stipulated deadline
Provide three references from Math, English, and Science teachers
Must be 16 years old by the first day of September in the first year of the program
Must be able to perform Essential Functions
Must have completed two semesters of Biology and Mathematics with a minimum of B
Must complete the Medical Release form
Must complete annual TB testing
Must have up-to-date immunizations
Must have current CPR certifications – basic life support for healthcare providers
Must be fingerprinted for NM Department of Health background check
Must be drug tested by a SAMSHA certified lab
The program is free but students must cover the cost of graduation including nursing pin, NM Board of Nursing fee, and NCLEX-PN fee.
Address: 807 Mountain Road NE, Albuquerque, NM 87102
Phone: (505) 247-3658
Fax: (505) 848-9421
NCLEX-PN Pass Rate: 85.71%
Brookline College
The Practical Nursing diploma program offered by Brookline College prepares students to take the NCLEX-PN license exam and gain entry-level employment as a Licensed Practical Nurse (LPN). The curriculum covers 52 credit hours of theory and skills which exceeds all requirements for practical nursing programs as outlined by the New Mexico Board of Nursing. Students will complete one semester of general education courses and two semesters of core nursing curriculum. Students will learn anatomy and physiology, fundaments in practical nursing, principles of nutrition, growth and development, maternal child nursing, and adult health nursing. Students will learn how apply critical thinking and problem-solving skills in patient care.
Admission criteria:
Must have a high school transcript of GED certificate
Must be at least 18 years of age
Must take and pass an admission exam
Must complete a satisfactory background check
Provide proof of immunization including TB clearance
Must have current CPR certification
Tuition and fees cost approximately $23,489.798. Other costs include health screening and immunization and group accident and sickness insurance.