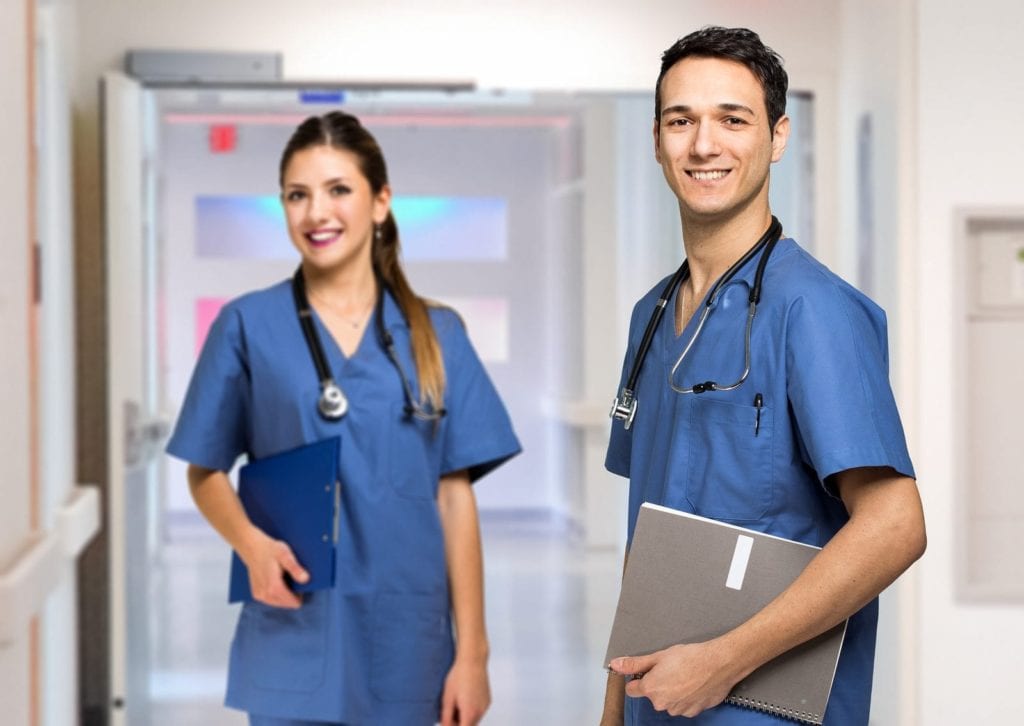 As a licensed practical nurse, you'll have the privilege of caring for the sick, injured, and dying. LPNs have a unique opportunity to make a difference in the lives of others by providing the care they need at just the time when they need it. As a profession, nursing is an excellent choice as there will always be a need for professional nurses. According to the United States Bureau of Labor Statistics, the job outlook for LPNs is expected to grow 12 percent through 2026, which is faster than average for all occupations.
Practical nursing programs will aid the development of clinical skills and expand your knowledge of nursing and the health care system. At the program's conclusion, you should be prepared to provide competent care as part of the healthcare team. Practical nursing programs include exam preparation and review materials to help students succeed on the National Council Licensure Exam for Practical Nursing. Check the program's NCLEX-PN pass rate before enrolling to get an idea of the success rate. Knowledge and skills are only part the equation for success in nursing. A good nurse must be compassionate, confidential, committed to patients and professional growth, and flexible.
Starting a career in nursing may be overwhelming, especially while you are searching for a practical nursing program and juggling the intensive coursework. However, once you commence interactions with patients and witness your effect on their lives, you'll develop some idea of the amazing rewards of nursing.
St. Cloud Technical & Community College (SCTCC)
The practical nursing program at SCTCC operates with the approval of the Minnesota Board of Nursing. It is accredited by the Accreditation Commission for Education in Nursing (ACEN). Students enrolled in the program will benefit from learning opportunities in various health care settings. Instructors emphasize the management of basic human needs for patients throughout the life span, safe practice in care, and the role of the licensed practical nurse. Areas of study and practice include basic nursing skills, compassionate and safe care, therapeutic communication, critical thinking, and problem-solving skills legal and ethical practices, evidence-based practice, technology, and collaboration. Graduates of the program are eligible to sit the NCLEX-PN for licensure as a Licensed Practical Nurse. They also have the foundational preparation for career mobility with associate or baccalaureate nursing program.
The program is open for admission every semester. The part-time program will accept 8 students each semester. Students will take their courses with full-time students – but will maintain part-time credits. Classroom sessions are scheduled during the time. The time for the clinical practicum will vary. Persons interested in enrolling in the program should register to attend an information session to take face-to-face with program faculty, tour the modern labs, and get answers to burning questions.
Admission criteria:
Complete a criminal background check including fingerprinting
Submit a completed application and registration fee
Fill out the transcript request page to request an official transcript from all colleges attended.
Provide valid contact data.
Have Basic Life Support Certification – a copy of the nursing certificate must be submitted to the nursing department before the start of the program
Complete a pre-clinical participation health record. The form must be completed by a licensed health professional.
Submit to drug and alcohol testing. Testing is required for clinical sites and will comprise of a multi-panel drug and alcohol urine test.
Sign a Health Insurance Portability and Accountability Act of 1996 during the clinical orientation.
Tuition for the program is $7,059. Books and supplies cost an additional $1,600.
Address: 1540 Northway Drive, St. Cloud, MN 56303
Phone: 1 (800) 222-1009
NCLEX-PN Pass Rate: 91.89%
Rasmussen College
Rasmussen College prepares adults for licensure as a practical nurse in just 12 months. Through classroom and practical learning experiences, students develop patient-focused skills that would be beneficial in health care settings. Instructors provide a supportive environment for students to develop first-hand skills that will help them to become better nurses. The career-focused curriculum and small class sizes aid the development of patient-focused skills through real-world simulations, a broad perspective of the healthcare industry, and an understanding of the nursing process to gather data that will contribute to a diagnosis. Students must earn 62 credits to graduate with a Diploma in Practical Nursing. Course topics include fundamentals of practical nursing, introduction to practical nursing, basic pharmacology, nutritional principles in nursing, gerontological nursing, psychosocial nursing, family nursing, practical nursing I, II, and III. The practical nursing capstone will round off the training. General nursing courses include English composition, communication, natural science, college algebra, and structure and function of the human body. Graduates will be prepared to take the NCLEX-PN to become eligible to practice as an LPN.
Admission criteria:
Meet with an admission specialist
Submit a completed application and fee
Provide official high school and college transcripts
Have CPR certification
Complete a health exam including immunization and TB test
Submit to drug and alcohol testing
Pass a criminal background check
Tuition for the program is $28,295.
Address: 226 Park Avenue South, St. Cloud, MN 56301
Phone: 320-251-5600
Fax: 320-251-3702
NCLEX-PN Pass Rate: 100%