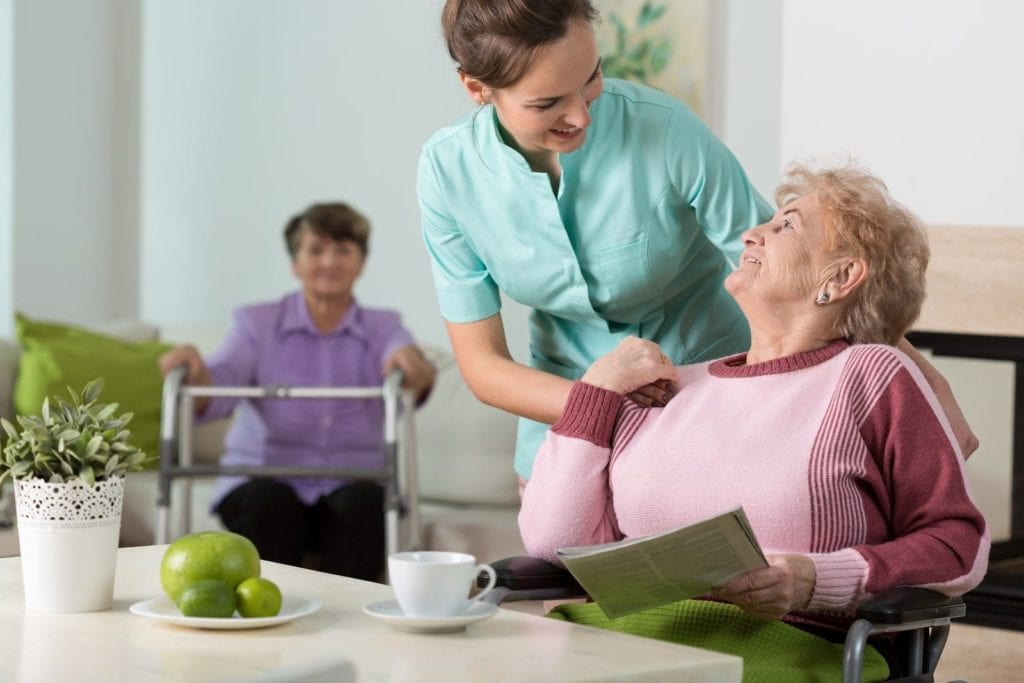 Baby boomers' need for rehabilitative and medical services makes the role of the LPN more critical than ever before. Across the United States, more than 10,000 people reach their 65th birthday daily, and the trend will continue until 2030, according to one study. LPNs will, therefore, play an active role in skilled nursing facilities and home health care, caring for aging seniors. The U.S. Bureau of Labor Statistics' prediction of the faster than average growth in career opportunities for LPNs is on point. However, the future of LPNs lie in long-term care and not so much within the walls of a hospital. In 2014, more than 45 percent of the nation's LPNs worked in nursing facilities, and 15 percent in hospitals, a ten percent decrease from 2007. As hospitals focus more on hiring registered nurses in the coming years, the greatest job prospects for LPNs will be in long-term care or nursing care facilities. Other opportunities will be available in physicians' offices and home health care agencies.
Louisiana State University at Shreveport
The practical nursing program at Louisiana State University prepares students for success on the NCLEX-PN exam for a state license. Committed instructors use classroom and clinical instruction to equip students with the skills they need to function as practical nurses. The school's commitment to students' success is evident from its consistent NCLEX-PN pass rate of 92 percent and an employment rate of 95 percent. Applicants must submit official high school transcripts or GED scores, official transcripts from any colleges, technical schools or universities, official scores from a standardized test (TABE, ACT, COMPASS) – not older than 5 years, and an official birth certificate or passport – the school's admissions department will take a copy. LSUS offers day classes, beginning August each year, and evening classes, which begin in September. Course topics include anatomy and physiology, fundamentals of nursing, human growth and development, mental health concepts, maternal-child nursing, medical-surgical nursing, pediatrics, obstetrics, gerontological nursing, transition to practice, and trends and issues in nursing. Tuition for the 12-month program is $12,139 plus $350 for books and supplies.
Address: One University Place, Shreveport, LA 71115
Phone: (318) 798-4177
Northwest Louisiana Technical College – Shreveport
This Practical Nursing Diploma program at Northwest Louisiana Technical College prepares students to meet the education requirements for licensure by the Louisiana State Board of Practical Nurse Examiners (LSBPNE). The program comprises of classroom instruction, hands-on practice in a simulated lab, and supervised clinical experiences in hospitals, nursing homes, long-term care facilities, and other medical institutions. Applicants must submit a completed application and official transcripts from an accredited high school or college, a copy of a driver's license or another photo ID and social security card, and a passing score on the COMPASS test or ACT scores taken within three years of submitting the application. Prerequisite courses include an introduction to computers and Freshman Seminar. Course requirements are nutritional aspects, anatomy and physiology, nursing fundamentals, advanced pharmacology, medical-surgical nursing, IV therapy, mental illness, advanced pharmacology, pediatrics, obstetrics, PN leadership and management for a total of 2000 clock hours and 53 credit hours. Financial aid is available from GO GRANT, TOPS, WIA, VA, and Federal Pell grant for qualified students.
Address: 2010 North Market Street, Shreveport, LA 71107
Phone: (318) 676-7811
Southern University at Shreveport
SULSA's practical nursing program educates students to become competent licensed practical nurses. Various experiences throughout the program facilitate growth and development and the importance of safe and patient-centered care. Upon successful completion of the program curriculum, graduates are eligible to apply for the NCLEX-PN for state licensure. Applicants must attend an information seminar, submit high school and college transcripts, obtain a passing score on the pre-admission test, complete the prerequisite course requirements, obtain criminal background and drug clearance, complete CPR certification, and submit immunization documents. Courses on the curriculum progress from the simple to complex and covers the fundamentals of nursing, microbiology, nutrition, geriatric nursing, anatomy and physiology, vocational adjustments, personal, family and community health, medical-surgical nursing, pharmacology, mental health nursing, pediatric nursing, obstetrical nursing, and career readiness. Successful graduates would have completed 1545 clock hours and 44.5 credit hours.
Address: 3050 Dr. Martin Luther King Dr, Shreveport, LA 71107
Phone: (318) 670-9641