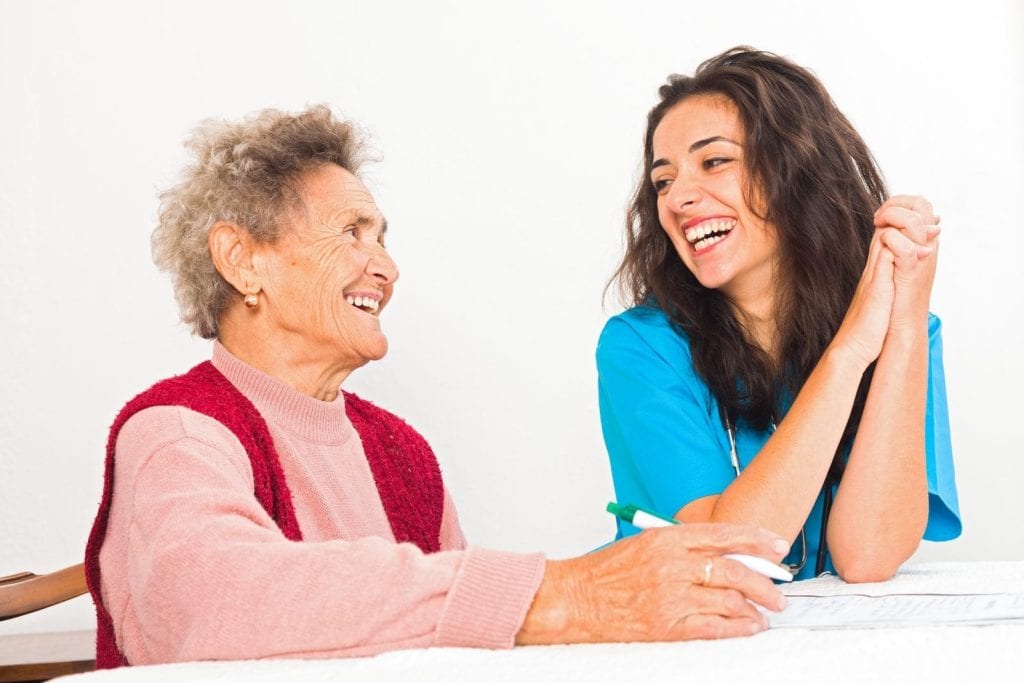 Practical nurses are a vital part of the nursing care team. Under the direction of their registered nurse supervisors, they care for sick, injured, convalescent, and disabled patients. Practical nursing programs are an essential part of the preparation to become a licensed practical nurse as they equip students with the knowledge, competencies, and critical thinking skills needed to meet patients' physical, emotional, and spiritual needs. Their duties include, but are not limited to, personal care activities, wound care, maintaining and moving equipment, administering treatment and medication, monitoring patients' progress and response to treatment, and collaborating with the rest of the healthcare team for the overall good of all patients. Practical nurse graduates must apply for and successfully complete the NCLEX-PN for licensure in Oregon before practicing in acute care and long-term care facilities. The demand and overall job prospects for LPNs are excellent, with a projected 21 percent increase in the employment opportunities through 2020.
Concorde Career Institute – Portland
Students enrolled in the Practical Nursing Certificate program at will receive knowledge and skills to function as competent licensed practical nurses under the direction of a registered nurse or physician. The curriculum features 1,722 contact hours of hands-on education and one-on-one instruction in the classroom. In the classroom, students will develop a working knowledge of anatomy and physiology, disease control, laboratory procedures, critical thinking, mental health concepts, restorative nursing care, administration of medications, and interpersonal relations. The clinical practicum at a local healthcare facility will let students use the skills learned in the classroom. Under the direction of a faculty member, they'll learn bedside manners, wound cleaning, recording patient data, administration of medication, and caring for patients of various ages. Students are equipped with the educational tools to work as licensed practical nurses and are eligible to apply for the NCLEX-PN for licensure in Portland. The duration of the program is 50 weeks.
Admission criteria:
Attend a personal interview and campus tour
Complete and Application for Admission and Enrollment Agreement
Take and pass the entrance exam – Wonderlic SLE
Provide proof of graduating from high school or equivalency
Must be a citizen, permanent resident or eligible noncitizen of the United States
Must be at least 18 years of age
Submit a completed health certificate indicating immunization records and TB test results
Must be able to read, speak, and write in English
Complete a criminal background check and drug screen
Tuition for the program is $32,186 plus $1,241 for books and supplies. Financial aid is available to qualifying students.
Address: 1425 NE Irving St #300, Portland, OR 97232
Phone: (503) 281-4181
NCLEX-PN Pass Rate: 87.23%
Sumner College – Portland
The practical nursing program at Sumner College is a diploma program that prepares nurses for work in an acute care and long-term care facilities. At the conclusion of the program, students will have a broad knowledge of the issues shaping the industry and how they affect practice. The program is accredited by Accrediting Council for Independent College and Schools (ACICS). Experienced course instructors emphasize the promotion of intellectual growth and development as they work closely with students and provide an atmosphere that is conducive to learning. Students will have earned 75.5 quarter credits by the end of the program. Course topics include Anatomy and Physiology, Medical Terminology, Pharmacology, Nursing Fundamentals, Alternative Therapies, Maternal/Newborn/Pediatric Nursing, NCLEX Preparation, Nursing Leadership, PN Practicum, and NCLEX Predictor Testing. The program is approved by the Oregon State Board of Nursing (OSBN), which makes graduates eligible to take the NCLEX-PN for state licensure. The duration of the program is 13 months. Classes meet Monday through Friday from 8:00 am to 3:00 pm or from 12:30 pm 6:30 pm. New classes begin every 10 weeks.
Admission criteria:
Submit an application for admission
Must have a high school diploma from a recognized institution or GED certificate
Attend an interview with an admissions representative
Take and pass the Accuplacer exam
Complete a Practice Nursing Application
Submit three essays
Submit one letter of recommendation
Complete a satisfactory criminal background check and drug screen
Submit proof of immunization – MMR, TB, Tdap, and Hepatitis B
The total program cost of $29,970 includes tuition, the application fee, registration fee, lab and technology fee, and graduation fee.
Address: 338 NE Alderwood Rd | Suite 100, Portland, OR 97220
Phone: (503) 972-6230
NCLEX-PN Pass Rate: 65.52%
Institute of Technology – Salem
The practical nursing program offered by the Institute of Technology prepares students for licensure as a practical nurse in Oregon. Through 1,190 clock hours of theory (580) and practical training (610), students will develop skills such as critical thinking, clinical judgment, leadership, and communication to function as effective members of the health care team. Course topics include anatomy and physiology, career enhancement, fundamentals of nursing, medical surgical, psychology, pharmacology, ethics and law, and NCLEX review. The program will cover 19 classroom/theory classes and four laboratory/clinical classes over the duration. The clinical practicum sessions will give students the opportunity to apply the theoretical principles learned in the classroom. Students will earn 48 credit hours. Graduates will be eligible to take the NCLEX for Practical Nurses. The duration of the program is 44 weeks.
Admission criteria:
Meet with an Admissions Representation
Submit a completed application for admission
Take and pass an assessment test
Must be at least 18 years of age – verified through a government-issued ID
Possess a high school diploma or equivalent
Submit a completed application packet for the Practical Nursing Program
Attend a mandatory orientation session
Submit to a criminal background check
The program costs $28,984 and dies not includes fees, books, and supplies.
Address: 4700 Silverton Road Northeast, Salem, OR 97305
Phone: 503-363-9001
NCLEX-PN Pass Rate: 85.23%