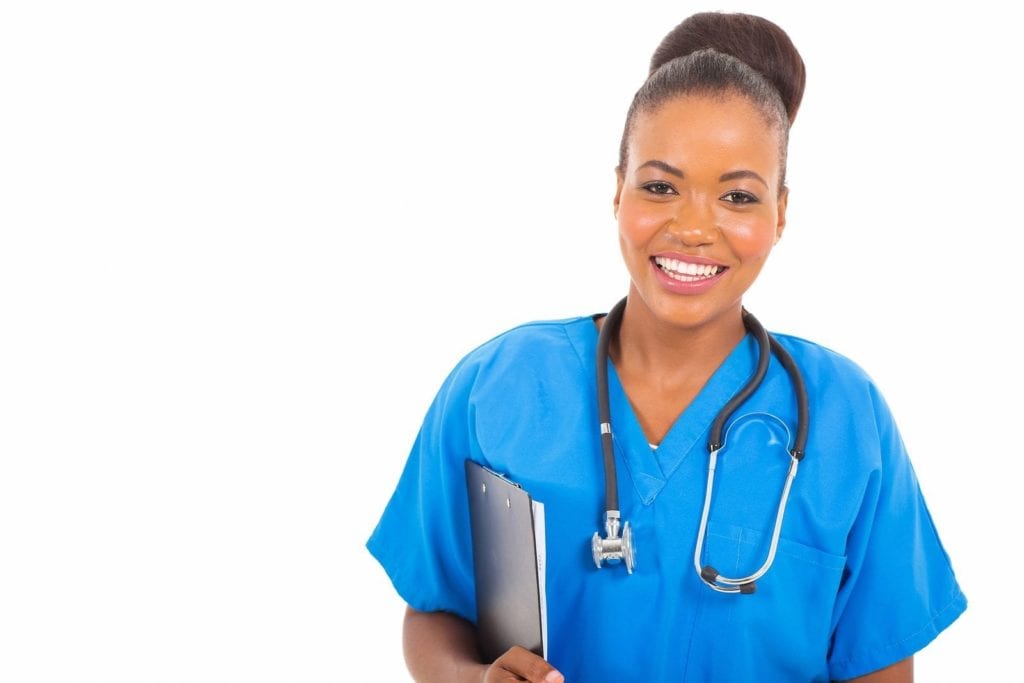 A career as a licensed practical nurse offers personal enrichment, competitive pay, and a sense of satisfaction that comes from caring for others. In a 2014 report, the U.S. Department of Labor's Bureau of Labor Statistics projects employment for LPNs to grow about as fast as the average for all occupations through 2020 due to the long-term care needs of the increasing elderly population. In acute and long-term care settings, LPNs monitor patients, set up equipment, perform wound care, maintain patient charts, bathe, dress, and feed patients, collect samples for routine tests, and measure vital signs. LPNs work under the direction of a registered nurse or licensed physician or dentist. Employment opportunities for nurses include in-patient care centers (mental health facilities, medical centers, etc.), out-patient care (home health, day surgery centers, hospice, urgent care, etc.), and in the community (detention centers and schools).
Green River Community College
Green River College's Practical Nursing Program prepares students for employment as a licensed practice nurse. The curriculum comprises of 105 credits, covering classroom instruction, lab practice in the school's simulated lab, and supervised clinical in a community setting. Graduates are eligible to apply to the State Board for the NCLEX-PN. The courses are sequential, and students must earn a minimum 2.5 GPA to progress to the subsequent course. Applicants must have oral and written fluency in English, possess the physical abilities to practice and be comfortable working closely with others to care for patients. Clinical sites may be as much as 60 miles away, so students must make arrangements to get to and from the clinical sites.
Admission criteria:
Complete the prerequisite coursework – Anatomy and Physiology I & II, Microbiology, Introduction to Chemistry, Communication Studies, English Composition, Nutrition, Introduction to Statistics, and Lifespan Psychology
Must have a minimum GPA of 2.5 or higher
Submit an application to Green River College and obtain a student ID number
Submit official transcripts of all college courses completed
Must have an American Heart Association Basic Life Support Healthcare provider card
Complete and pass the Kaplan Nursing School Entrance Exam with an overall score of 67%
Complete the required immunizations and tests – 2-step TB, influenza, hepatitis B, MMR, varicella, and Tdap
Submit the Practical Nursing Application to the Nursing Department
Tuition for the 12-month program is $6,886.40. Other costs include books, supplies, uniforms, drug screen, background check, liability insurance, immunizations, State Board fees, and lab fees.
Address: 12401 Se 320th St, Auburn, WA
Phone: (253) 833-9111
NCLEX-PN Pass Rate: 96.43%
Clover Park Technical College
Students enrolled in the practical nursing certificate program at Clover Park Technical College receive the essential knowledge and skills to begin a career as a practical nurse under the direction of a licensed registered nurse, physician, or dentist. The program comprises of 60 credits of nursing education courses and 45 credits of general education courses. The curriculum emphasizes the art and science of nursing both in the classroom and through practical experiences in the lab and clinical sites. Students can complete the rigorous program in four quarters. Prerequisite courses are chemistry, English composition, nutrition, psychology, microbiology, and math. Students must complete the technical courses with a B or above to qualify for graduation. Graduates are eligible to apply for the NCLEX-PN for state licensure. The program is open for admission twice yearly.
Admission criteria:
Complete the prerequisite courses – Chemistry, Biology, Human Anatomy and Physiology I & II, English Composition, Intermediate Algebra, Nutrition, General Psychology, Lifespan Psychology College Success
Take and pass the NLN PAX admission exam with a score of 102 or higher
Submit official college transcripts (if the prerequisite courses were completed at another institution)
Submit a completed application with all the required documents
Complete a state-approved CNA program, pass the state certification exam, and maintain a current nursing assistant license throughout the program
Must have current American Heart Association Basic Life Support for Healthcare Provider
Must have no Record on File for disqualifying crimes on Washington State Patrol and DSHS background check
Must complete the immunization requirements by the first quarter
The cost of tuition and fees for the program is $6,644.92 for resident students. Books, uniform and equipment cost an additional $1,979.46.
Edmonds Community College
The LPN program at Edmonds Community College prepares students to work as entry-level practical nurses. Graduates of the Washington State Nursing Care Quality Assurance Commission approved program will receive a certificate of proficiency which will make them eligible to take the NCLEX-PN. The program is targeted to individuals who hold current CNA certification in Washington State. The curriculum integrates theory and clinical practice to equip students with the tools to provide safe and effective patient care. Content delivery for the theoretical component occurs using hybrid (online and classroom) instruction. Classes meet two evenings per week for clinical experiences in acute care and long-term care facilities. At the conclusion of the 7-quarter (21-month) program, students must earn 72 credits (excluding prerequisite courses) to graduate.
Admission criteria:
Complete the prerequisite courses with a minimum grade C – English composition, intermediate algebra, anatomy and physiology, and lifespan psychology – 27 credits total.
Have a minimum 2.75 cumulative GPA
Provide two professional recommendations
Pass a criminal background check
Take and pass the TEAS V test – Reading Comprehension >50% and total score at a proficient level or above
Extra consideration will be given to applicants with a valid Washington State CNA certificate
Must have a minimum of 6 months of patient care experience.
The cost of tuition is $10,201.49 for completing the 97 credits (including prerequisite courses). Miscellaneous expenses for the application fee, lab fee, TEAS V Test, immunization, shoes, stethoscope, textbooks, and background check are not included.
Address: 20000 68th Ave. W Lynnwood, WA 98036
Phone: (425) 640-1459
NCLEX-PN Pass Rate: N/A