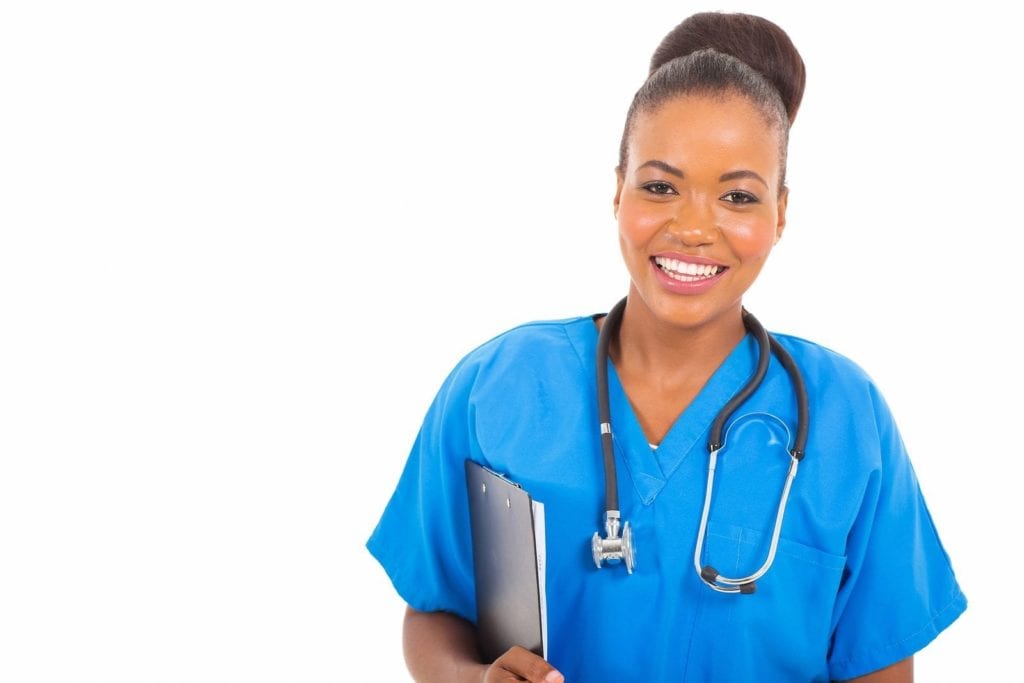 A career as a licensed practical nurse offers personal enrichment, competitive pay, and a sense of satisfaction that comes from caring for others. In a 2014 report, the U.S. Department of Labor's Bureau of Labor Statistics projects employment for LPNs to grow about as fast as the average for all occupations through 2020 due to the long-term care needs of the increasing elderly population. In acute and long-term care settings, LPNs monitor patients, set up equipment, perform wound care, maintain patient charts, bathe, dress, and feed patients, collect samples for routine tests, and measure vital signs. LPNs work under the direction of a registered nurse or licensed physician or dentist. Employment opportunities for nurses include in-patient care centers (mental health facilities, medical centers, etc.), out-patient care (home health, day surgery centers, hospice, urgent care, etc.), and in the community (detention centers and schools).
North Seattle Community College
Students enrolled in the practical nursing program at North Seattle Community College have the option to take additional courses to earn an Associate of Applied Science Degree. The program is open for admission twice yearly during the Fall and Winter quarters. Through combined clinical and theoretical instruction, students learn how to holistically care for others within the ethical and legal framework, demonstrate effective communication skills and competency in problem identification, planning, and implementing nursing care, use critical thinking to contribute to safe patient care, and collaborate with patients and the healthcare team. Applicants must attend a mandatory information session, complete the prerequisite courses with a minimum grade of 2.8, meet the physical and clinical requirements (background check, immunization, etc.), complete the online application, and take the HESI A2 test for the practical nursing exam. Prerequisite courses are math, biology, chemistry, English, psychology, and completion of the nursing assistant program. Medical terminology and math for health careers are recommended courses. All prerequisite course grades must not be older than 7 years. The curriculum offers 44 credits in total and includes courses in patient care, nursing fundamentals, family nursing theory, IV therapy skills, the role of the LPN, transition to LPN practice, medical-surgical nursing, and critical thinking in nursing practice. The tuition for the 12-month program is $4,458 plus $1,030 for books and supplies.
South Seattle Community College
Admission to the LPN program at South Seattle College is highly competitive, and there may be a waiting list for admission. Nursing theory, hands-on laboratory, and supervised clinical experiences add up to 83 credits that students must complete to graduate from the program. Graduates are eligible to apply for the NCLEX-PN to practice as LPNs. General education requirements are freshman composition, anatomy and physiology, microbiology, human development, general chemistry, and math and introduction to statistics. The technical specialty courses are fundamentals of nursing, medical-surgical nursing, LPN IV, pediatrics, obstetrics, and LPN V mentorship. Applicants must attend an information session before enrolling in the program. Other eligibility requirements include immunization, physical exam, criminal background clearance, drug screens, and a minimum 2.0 GPA.
Green River Community College
Green River College's Practical Nursing Program prepares students for employment as a licensed practice nurse. The curriculum comprises of 95 credits, covering classroom instruction, lab practice in the school's simulated lab, and supervised clinical in a community setting. Graduates are eligible to apply to the State Board for the NCLEX-PN. The courses are sequential, and students must earn a minimum 2.5 GPA to progress to the subsequent course. Applicants must have oral and written fluency in English, possess the physical abilities to practice and be comfortable working closely with others to care for patients. Clinical sites may be as much as 60 miles away, so students must make arrangements to get to and from the clinical sites. All students must complete a physical assessment of their health and have the physician document the findings to present to the nursing department. Students are also subject to routine drug screens, in accordance with the clinical site policies, and comply with the immunization requirements of the program. Tuition for the 12-month program is $11,549 plus $4,093 for books and supplies.
Skagit Valley College
There are two options for enrolling in the practical nursing program at Skagit Valley College. With full-time enrollment, students will complete the program's 75 credit hours in 4 to 6 quarters. Part-time students complete the program in 7 to 9 quarters. Prerequisite courses, developmental, and general education courses will increase the time required for complete the program. Graduates are eligible to apply for the NCLEX-PN to become licensed practical nurses. Applicants must be 18 years or older with a high school diploma or GED at the time of application. Admission to the program is limited and students are generally selected from a wait list. Applicants must submit an application to SVC. However, acceptance to the college does not guarantee admission to the nursing program. To qualify for the wait list, the applicant must complete the prerequisite courses with a grade C or above and hold a current CNA certification. Prerequisite courses are human anatomy and physiology, math for health professionals, nursing assistant, AIDS education, and English composition. The approximate cost of tuition, based on 75 credits, is $8,925 plus expenses for books and supplies.
Clover Park Technical College
Students enrolled in the practical nursing certificate program at Clover Park Technical College receive the essential knowledge and skills to begin a career as a practical nurse under the direction of a licensed registered nurse, physician, or dentist. The program comprises of 60 credits of nursing education courses and 45 credits of general education courses. Students must complete the technical courses with a B or above to qualify for graduation. Graduates are eligible to apply for the NCLEX-PN for state licensure. The program is open for admission twice yearly. Applicants must complete the prerequisite courses, meet the COMPASS scores required, submit official college transcripts (if they completed the prerequisite courses at another institution), submit a completed application with all the required documents, and complete a state-approved CNA program, pass the state certification exam, and maintain a current nursing assistant license throughout the program. The curriculum emphasizes the art and science of nursing both in the classroom and through practical experiences in the lab and clinical sites. Students can complete the rigorous program in four quarters. Prerequisite courses are chemistry, English composition, nutrition, psychology, microbiology, and math. The average cost of completing the program is $6,090 for tuition plus expenses for books and supplies.
Edmonds Community College
The LPN program at Edmonds Community College prepares students to work as entry-level practical nurses. Graduates of the Washington State Nursing Care Quality Assurance Commission approved program will receive a certificate of proficiency which will make them eligible to take the NCLEX-PN. The program is targeted to individuals who hold current CNA certification in Washington State. The curriculum integrates theory and clinical practice to equip students with the tools to provide safe and effective patient care. Content delivery for the theoretical component occurs using hybrid (online and classroom) instruction. Classes meet two evenings per week for clinical experiences in acute care and long-term care facilities. At the conclusion of the 7-quarter (21-month) program, students must earn 72 credits (excluding prerequisite courses) to graduate. Prerequisite course requirements are English composition, intermediate algebra, anatomy and physiology, and lifespan psychology – 27 credits total. Eligibility requirements are a minimum 2.75 cumulative GPA, two professional recommendations, technology skills, a criminal background check, passing scores on the TEAS V test, a valid Washington State CNA certification, and a minimum of 6 months patient care experience. The cost of tuition is $10,172.25 for completing the 99 credits (including prerequisite courses). Miscellaneous expenses for the application fee, lab fee, TEAS V Test, immunization, shoes, stethoscope, textbooks, and background check apply.
Get Your Degree!
Find schools and get information on the program that's right for you.
Powered by Campus Explorer