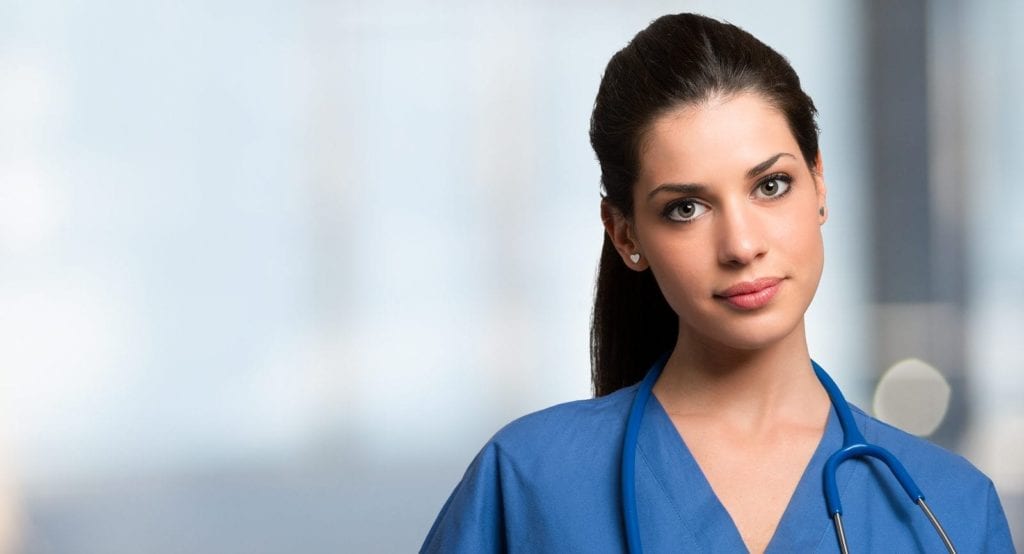 There's a growing need for nurses to practice within several areas of healthcare at the practical nursing level. If you enjoy caring for others, a career as a practical nurse could be a rewarding one. Due to a high demand for nurses, graduates of the practical nursing program have a 95% chance of securing employment within months of completing the program. They receive a competitive salary, excellent benefits, job stability, and the satisfaction that comes from restoring and promoting health. As a vital part of the patient care team, licensed practical nurses interact daily with patients as they administer medication, dress wounds, provide counsel, measure vital signs, plan and manage patient care, take medical histories, and manage IVs. They might also care for and feed infants, maintain medical equipment and supervise nursing assistants. Upon completion of a practical nursing program and the State Board of Nursing certification exam, a practical nurse can work in a number of medical settings, such as a physician's office, home health care, hospital, long-term care facility, school or correctional facility. The average salary for LPNs in Tennessee is $41,920.
Chattanooga College MDTC
Chattanooga College prepares students to become a practical nurse in just 12 months. Graduates are eligible to take the licensure exam to become a Licensed Practical Nurse. The state-approved program includes classroom instruction and a clinical experience supervised by a registered nurse. Students receive theory and practical instruction in medical technology, drug therapy, medical surgical nursing, pharmacology, maternal child nursing, pediatric nursing, geriatric nursing and much more. Students will also gain CPR certification during the program. The school offers flexible schedules, continuous support, and personalized classroom instruction. Interested persons must submit a completed application and fee, provide an official high school transcript or GED, successfully complete the ACT exam with a composite score of 19 or higher, submit an essay and three letters of reference. Clinical placement requires students to complete a criminal background check, drug screen, and immunization and physical. All students must be 18 years or older. Tuition for the program costs 19,100. Books and supplies cost an additional $1,500.
Address: 5600 Brainerd Road, Suite B38, Chattanooga, TN 37411
Phone: 423-305-7781
Chattanooga State Community College
The Practical Nursing program at Chattanooga State provides students with the knowledge to succeed on the State Board of Nursing licensing exam. The state-approved curriculum covers theoretical knowledge and clinical practice to prepare students for the provision of competent and safe nursing care. Over a period of 12 months (1,306 hours), students learn the fundamentals of nursing, vocational relations, geriatric nursing, nutrition, anatomy and physiology, pharmacology, and introduction to medical surgical nursing. Other areas of study include diet therapy, administration of drugs for medical therapy, pediatric nursing, and maternal/OB nursing with pharmacology. The program is offered on a full-time basis with classes that meet Monday through Friday from 7:45 am to 2:45 pm. Admission requires a grade B or better in anatomy and physiology and medical mathematics. Interested persons must also submit a separate application to the practical nursing program. Enrollment is limited to 36 students per class. Tuition for the program is $4,005. Books and supplies will cost an estimated $1,606.
Address: 4501 Amnicola Highway, Chattanooga, TN 37406
Phone: 423-697-4400
Tennessee College of Applied Technology
The practical nursing diploma program at Tennessee College of Applied Technology prepares students for a career as a Licensed Practical Nurse. The curriculum covers 1296 contact hours include 500 hours of hands-on clinical experience. Areas of study include fundamentals of nursing, anatomy and physiology, medical surgical nursing, maternal child nursing, mental health nursing, leadership in nursing, communication, transition to practice, and geriatric nursing. The supervised clinical experience will take place in a community health facility. Applicants must have a high school diploma or GED equivalent. A background check, drug screen, and physical exam may be required for participation in the clinical experience. Students who successfully complete the program will be eligible to sit the State Board of Nursing Exam to become an LPN. Tuition for the 12-month program is $7,500. Books and supplies will cost an estimated $3,945.
Address: 1635 Technology Way, Athens, TN 37303
Phone: 423-744-2814