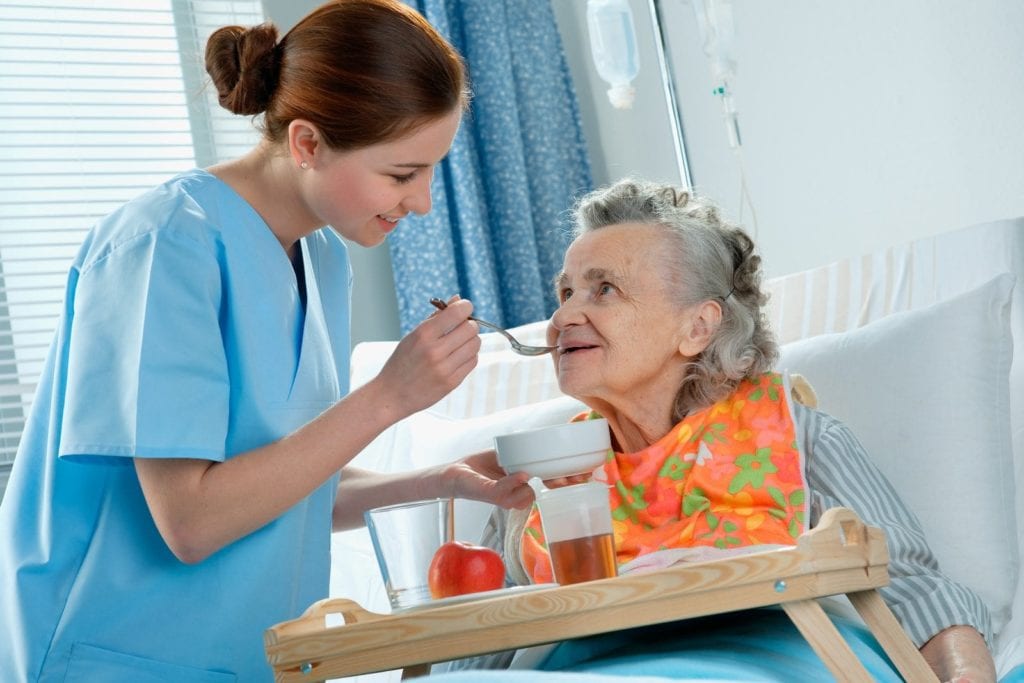 Licensed practical nurses use their knowledge, skills, and professional judgment to provide caring interventions to patients. They promote health and provide counsel to prevent diseases. Practical nursing programs in South Carolina prepare students to practice within the scope of practice as defined by the State Board of Nursing under the supervision of a registered nurse or physician. The programs include theoretical and practical instruction to support the development of the skills needed to care for patients across the lifespan. To practice within the state, graduates must be prepared to take the National Council Licensing Examination (NCLEX-PN), which is a computer adaptive test. Upon successful passage of the exam, candidates will be eligible for licensure in South Carolina or any other state within the U.S. Persons with prior convictions and/or disciplinary action may not be eligible for licensure in South Carolina.
According to the Bureau of Labor and Statistics, employment opportunities for licensed practical nurses is expected to grow 16% between the years of 2014 and 2024. This projection is highly favorable for those considering a career as a licensed practical nurse. There has been uncertainty surrounding the profession as more LPNs are forced into long-term care settings. However, as the current LPNs move into retirement, they will leave plenty of new opportunities in their wake. The baby boomer generation will also raise demand for medical and rehabilitative services, making the role of the LPN in home health care, nursing homes and other health care facilities more critical than ever.
EPCI University
The Medical Careers Institute at ECPI University's College of Nursing facilitates a practical nursing program to prepare students to assume a practical nursing role. Graduates are capable of providing nursing care under the supervision of a registered nurse or physician after completing the requirements for state licensure. Over a period of 60 weeks, students will learn how to deliver care to clients and families, communicate effectively with clients, and use critical thinking skills in practice. The solid curriculum includes classroom theory augmented with hands-on lab and a supervised clinical experience in a medical facility. Course topics include foundations in nursing practice, informatics, principles of patient-centered care, integrating and applying evidence-based practice, and safety in the workplace. Other areas of study include anatomy and physiology, pharmacology, acute care nursing, medical surgical nursing, normal lifespan, dosage calculations, and nursing leadership. The curriculum covers a total of 1,621 contact hours or 48 credit hours. Tuition costs $35,856. Books and supplies cost an additional $1,689.
Address: 250 Berryhill Rd. #300, Columbia, SC 29210
Phone: 803.610.4111
Toll Free: 844.611.0668
Midlands Technical College
Midlands Technical College prepares helps practical nursing students develop the skills to deliver nursing care in acute or long-term settings. Graduates of the ACEN accredited program are eligible to take the NCLEX-PN to become a licensed practical nurse. The curriculum combines classroom instruction with relevant practical experiences in the school's lab and medical facility. Students will complete 44 credit hours to graduate from the program. Course topics will include anatomy and physiology, introduction to pharmacology, fundamentals of gerontology, pharmacological therapies, beginning nursing skills, application of nursing concepts, and human growth and development. Applicants must have a high school diploma or GED, possess high school or college credits in biology or algebra, demonstrate emotional and physical ability to conduct the activities of a nurse, clear a background check and a drug screen. All students must take a standardized test and meet present acceptable SAT or ACT scores or complete a pre-nursing certificate or associate degree from a regionally accredited program to be admitted to the practical nursing program. Attendance of a two-part orientation session, BLS for healthcare providers, liability insurance, and completion of health forms and immunization records are the other requirements for participating in the program. Tuition for the program is $7,020 for 44 credit hours. Additional costs for uniforms, textbooks, and special equipment are not included in the tuition.
Address: P.O. Box 2408, Columbia, SC 29202
Phone: 800.922.8038
York Technical College
York Technical College facilitates a practical nursing diploma program that prepares students for work as a practical nurse in hospitals, nursing homes, doctors' offices, long-term care settings, and other healthcare facilities. The program is approved by the South Carolina Board of Nursing and accredited by the ACEN. The curriculum includes instruction in English composition, general psychology, nursing care management, clinical skills application, care of childbearing family, anatomy and physiology, pharmacologic basics, college skills, and college orientation. Admission requires evidence of high school completion or equivalent, a score of 54 or above on pre-algebra, 70 or above on writing, and 88 or above on the reading COMPASS placement test. Applicants must also pass the TEAS test with a composite score of "Proficient" or better. All students must complete the health form, which includes a physical assessment, proof of MMR, varicella, TDaP, and Hepatitis B vaccination, proof of 2-step PPD, and a physician's evaluation. Tuition costs $4,805 for in-state students. Books and supplies cost an additional $1,800.
Address: 452 S Anderson Rd Rock Hill, SC 29730
Phone: (803) 327-8000
Alt: (800) 922-TECH