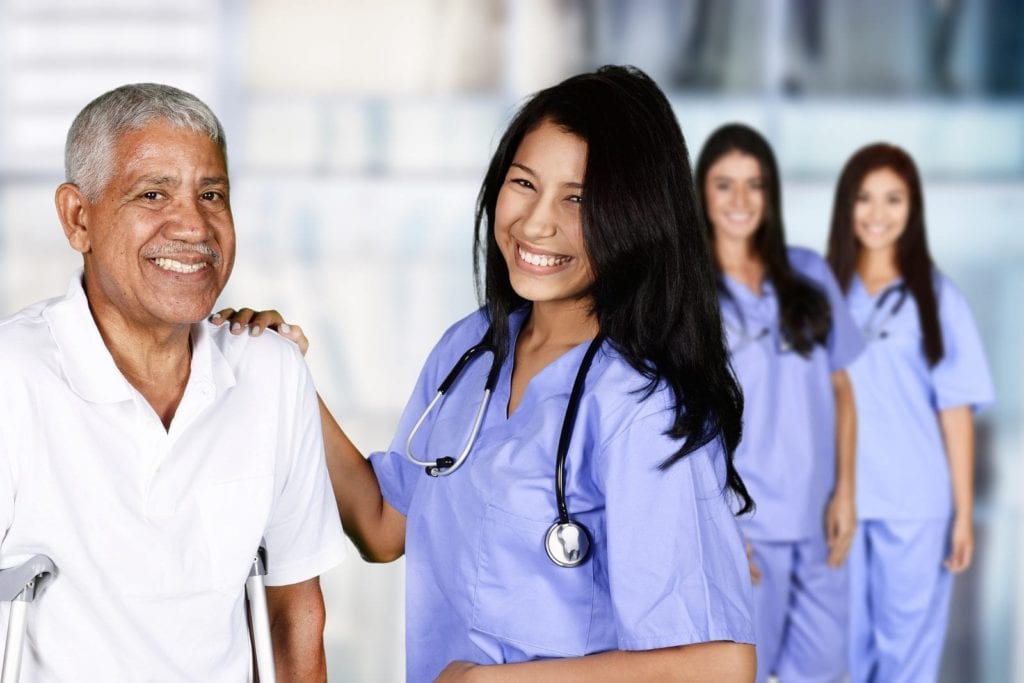 A licensed practical nurse completes 1200 to 1500 hours of theory and practical instruction in preparation for licensure by the New York State Department of Health. LPN training includes theoretical and practical nursing components to prepare students for success in the exam and to assume the duties of a licensed nurse. The general duties of an LPN include the monitoring of patients' health, administration of basic nursing care, providing for patients' comfort, reporting patients' status to registered nurses and physicians, updating patients' health records, and providing counsel on the maintenance of health and prevention of disease. Specific duties depend on the nurse's work settings. In a long-term care setting, LPNs may show family members how to care for patients, collect samples for testing, feed and bathe patients, and perform routine lab tests. They may also supervise LPNs, CNAs, and other unlicensed medical staff. In hospitals, the LPN may feed infants, administer oral medications, and monitor IVs. State regulations will also determine the activities that LPNs can and cannot perform. Although LPNs may work in continuing care units, hospitals, schools, insurance companies, and home health agencies, employment in long-term care facilities and rehabilitation centers surpasses other areas due to the long-term care needs of an increasingly elderly population.
Marion S. Whelan School of Practical Nursing
The Marion S. Whelan School of Practical Nursing facilitates an Accreditation Commission for Education in Nursing (ACEN) accredited practical nursing program. The school is registered by the New York State Education Department. The practical nursing program covers 1,230 hours of theory and practical instruction and stands as one of the only three hospital-based programs in New York State. A key benefit of the program is the accumulation of 20 college credits and the opportunity to earn valuable clinical experience. Qualified instructors, all of who hold a master of science degree in nursing, cover critical areas of study, including developmental psychology, anatomy and physiology, nursing I, II, and III and clinical, and introduction to psychology. In additional to classroom theory, students also complete 600 hours of clinical experiences in the areas of acute care, obstetrical care, and newborn care. Clinical facilities include Geneva General Hospital and the Family and Birth Center. Students also have observational experiences through site visits to the Dialysis Center, the Child Care Center, Diagnostics, and Surgical Services. To enroll in the program, applicants must submit an application online between October 1 through March 1 for September admissions. Along with the application and fee, students must submit evidence of high school graduation or GED, proof of completing the Biology or the Anatomy and Physiology requirement, complete Nursing Fundamentals. Applicants are ranked based on academic points for most recent GPA, previous health certifications, courses taken the last 3 years, and completion of the Kaplan Admission Test. Graduates are prepared for success on the NCLEX-PN and also have the foundational preparation to enroll in a registered nursing program. Tuition for the one-year program is $7,960. Additional costs for liability insurance, required textbooks, lab fees, uniform, graduation fee, and technology fees apply.
Wayne-Finger Lakes BOCES Adult Career Ed
The licensed practical nursing program at Wayne-Finger Lakes BOCES teaches students how to perform the duties of a licensed practical nurse. Graduates have the confidence to pass the NCLEX-PN for licensure in New York State. The curriculum includes 1,125 hours of classroom instruction, laboratory skills training, and clinical experiences. The supervised clinical experience will provide an opportunity for students to use their knowledge in a real-world setting, including long-term care facilities, medical-surgical units, continuing care areas, and additional specialized clinical settings. Technical units include introduction to practical nursing, professional development, nursing science, anatomy and physiology, obstetrical nursing, pediatric nursing, mental health and wellness, acute medical-surgical nursing, growth and development, fundamentals of nursing, nutrition, pharmacology, legal and ethical aspects of nursing, infection control, and clinical lab skills. Persons interested in enrolling in the program must complete an application and submit references, complete an entrance exam with acceptable scores, attend an information session, provide official high school transcripts of GED certificate, complete the enrollment agreement and make the $250 tuition deposit, and attend an individual financial planning session, Before the program orientation, all accepted students must provide proof of immunization and physical exam and complete CPR certification. The total cost of tuition for the three semesters is $17,350. Tuition includes textbooks, clinical supplies, uniforms, ATI assessment, ATI live review class, NCLEX exam, and NYS licensing fees.
Finger Lake Community College – Geneva Campus Center
Through a partnership with the Marion S. Whelan School of Practical Nursing and Geneva General Hospital, the Finger Lakes Community College is able to host the practical nursing program on its campus. Classes cover a range of topics, including medical-surgical nursing, pediatric nursing, mental health, maternal child nursing, introduction to practical nursing, human growth and development, and much more. The clinical experience will be conducted at various departments within Geneva General Hospital. Graduates are eligible to take the NCLEX-PN for licensure within the state.
Genesee Valley Educational Partnership
The practical nursing program at Genesee Valley Educational Partnership School of Practical Nursing is certified by the New York State Education Department and prepares students for the NCLEX-PN to become a licensed practical nurse. Students complete 1,200 contact hours of didactic and practical training in two semesters. Areas of study include nursing fundamentals, pharmacology, basic nutrition, human growth and development, anatomy and physiology, medical-surgical nursing, pediatric nursing, obstetrical nursing, community health, mental health, leadership, and fundamentals of nursing applied. Students must maintain an average of 80 percent with the completion of each unit to graduate from the program. The clinical experience will commence from the second to fourth month of the program and requires a commitment of two days per week. Applicants must complete the application and submit the non-refundable application fee of $75. Official high school transcript or GED, a typed two-page paper stating the reason for wanting to become a nursing professional, three reference letters, and a passing score on he entrance test are some other requirements for admission. Upon receipt of acceptance, students must complete CPR for health care professional, a health physical, proof of TD immunization, proof of PPD test, proof of MMR, flu vaccine, and varicella, and complete the financial aid information. Tuition for the program is $12,000. Books and supplies cost an additional $875.