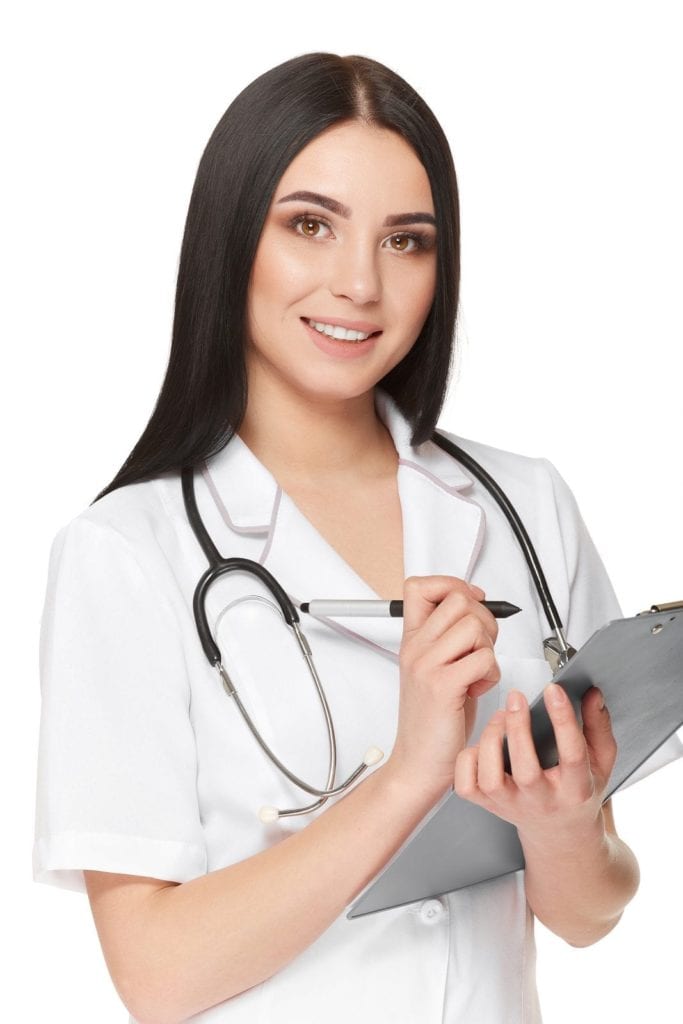 Licensed Practical nurses provide nursing care and support under the supervision of a registered nurse or physician. They may share much of the same responsibilities as a registered nurse, but their scope of practice is not as wide. LPNs are involved in many aspects of interdisciplinary health care delivery. They use critical thinking, keen observational skills, and clinical skills to greet patients, retrieve and update patient medical records, take and record vital signs, draw blood, perform basic lab tests, college and prepare lab specimens, assist physicians during exam, prep patients for exams, administer medications and injections, and educate patients on treatment procedures. Practical nursing programs prepare students to assume these functions and much more. Graduates are eligible to sit the National Council Licensure Exam for Practical Nurses to obtain licensure from the Florida State Board of Nursing. Licensed practical nurses work in a variety of health care settings, including hospital outpatient clinics, physicians' offices, urgent care clinics, ambulatory surgery, diagnostic laboratories, and kidney dialysis centers. The prevalence of chronic illnesses among the aging baby boomer population creates a greater need for health professionals and support staff. The positive job outlook for multi-skilled LPNs is a reflection of the need for providers of care in both acute and long-term care settings.
Palm Beach State College
The Practical Nursing Certificate program at Palm Beach State's Lake Worth campus prepares students for employment as a licensed practical nurse. The curriculum includes 1350 clock hours of theory and practical experiences in pharmacology, medical-surgical nursing, geriatric and long-term care nursing, medication administration, and obstetrical and pediatric nursing. The completion time is 12 months. Classes meet Monday through Thursday from 8:00 am to 4:30 pm. The clinical experience is an integral part of the program. Clinical sessions meet Monday through Thursday from 7:00 am to 3:30 pm. Course topics include health care concepts, nurse aide and orderly, concepts of fundamentals of nursing, concepts of practical nursing, and transitions into practical nursing. The affordable program has no course prerequisites. Graduates are eligible to take the NCLEX-PN for licensure by the Florida Board of Nursing. The program is open for admission once a year in the Spring semester.
Admission criteria:
Complete an application for general admission
Submit an official high school or GED transcript
Take the TABE test – for those who are not exempt from testing
Attend a mandatory information session for practical nursing students
Submit a completed practical nursing application
Take the HESI Admission Assessment Exam with a cumulative score of 75 or above.
The approximate cost of tuition for Florida residents is $6,000. The cost includes textbooks, uniforms, name badge, criminal background check, drug screen, physical exam, and immunizations. Financial aid is available for eligible students. Limited scholarships are available through the Palm Beach State College Foundation.
Address: 4200 Congress Avenue, Lake Worth, FL 33461
Phone: 561-967-7222
NCLEX-PN Pass Rate: 95.83%
Cambridge College of Health and Technology
The practical nursing program at Cambridge College prepares students for entry-level employment as a Licensed Practical Nurse. The goal of the program is to instill a lifelong desire to achieve professional and academic excellence. The curriculum covers 1350 clock hours. The completion time is 54 weeks for the day program and 85 weeks for the evening program. Instructors utilize critical thinking exercises, lab simulations, case studies, and clinical experiences to help students develop essential skills to functions as a practical nurse. Course topics include health care, medical terminology, anatomy and physiology, human growth and development, vocational role and function, legal aspects of nursing, nutrition, and pharmacology and administration of medications. Other areas of study include mental health nursing, community health nursing, geriatric nursing, medical-surgical nursing, obstetric nursing, and pediatric nursing. At the conclusion of the program, graduates will receive a Diploma and will be eligible to sit the NCLEX-PN for licensure by the State Board of Nursing.
Admission criteria:
Attend an admission interview
Complete a personal statement
Provide proof of high school graduation
Pay the application fee of $50
Attend an interview with the program director
Submit to a drug screen and background check
Complete and pass a Wonderlic assessment. Minimum requirements WBST c (180) WBST q (200)
Tuition for the program is $22,500. Books and supplies cost an additional $841.
Address: 5150 Linton Blvd, Suite #340, Delray Beach, FL 33484
Phone: (561) 381-4990
NCLEX-PN Pass Rate: 75.00%
Academy for Nursing and Health Occupations
The Practical Nursing program at Academy for Nursing and Health Occupations includes Critical Thinking Skills and IV Certification. The curriculum includes 1518 clock hours: 985.25 in the classroom, 41.5 lab hours, and 491.25 hours at a clinical site. The program's completion time is 45 weeks.       Experienced instructors prepare students to meet the requirements for success on the licensure exam, work as a licensed practical nursing, and obtain the critical thinking and work readiness to succeed at nursing. The program includes IV Certification for Practical Nursing and Phlebotomy and EKG skills. After satisfactory completion of the program, students are eligible to take the NCLEX-PN Examination. The program covers education in the areas of medical-surgical nursing, pediatric nursing, geriatric nursing, and obstetrical nursing. Other topics covered include body structure and function, infection control, fundamentals of nursing care, the role and function of a practical nurse, pharmacology, human growth and development, pharmacology and medication administration, interpersonal relationships, ethical and legal concepts, mental health concepts, current issues and employability skills. Students will learn the importance of lifelong learning and critical thinking skills.
Admission criteria:
Be 17 years or older
Demonstrate interest in the training
Provide proof of high school diploma or GED
Comply with the drug-free college requirements
Complete a competency test – priority will be given to students with the highest scores
Provide proof of good physical and mental health
Obtain TB clearance and demonstrate immunity to MMRV and provide proof of immunization for influenza and Tdap.
Pass a criminal background check.
Tuition for the Occupational Associate Degree in Practical Nursing is $22,700. Books, supplies and non-refundable fees cost an additional $1,600.
Address: 5154 Okeechobee Blvd, West Palm Beach, FL 33417
Phone: (561) 683-1400
Fax: (561) 683-6773
NCLEX-PN Pass Rate: 94.12%