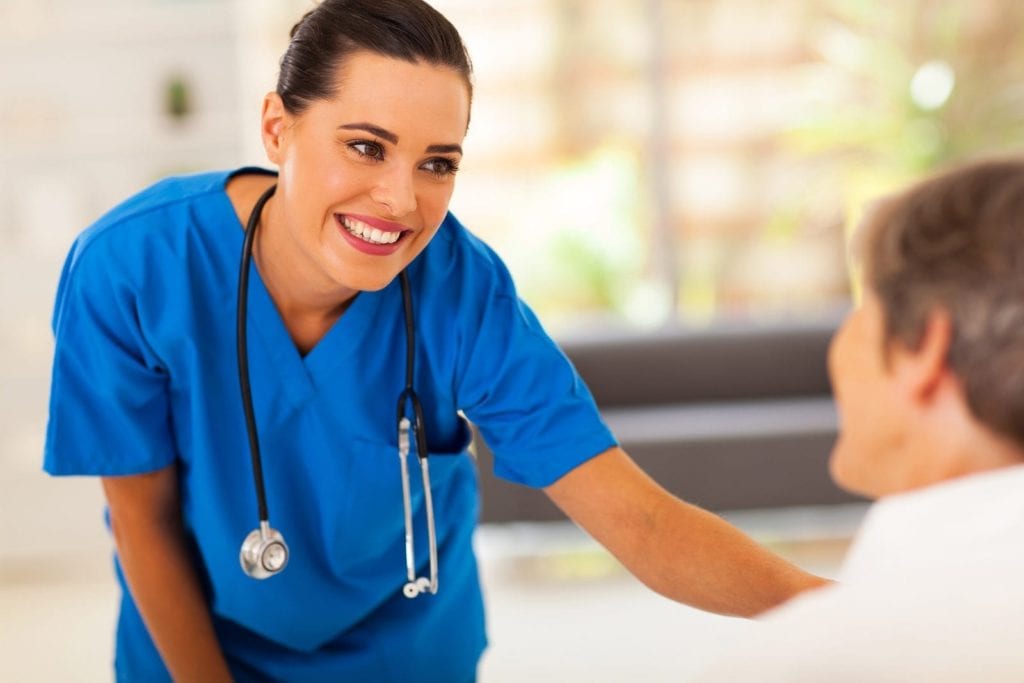 Medical advancements prolong life and contribute to the nation's rising senior population. The U.S. Department of Labor projects the need for nursing care and in-home health care will rise in response to the growing senior population. Choosing to become a Licensed Practical Nurse is an excellent choice as employment opportunities for these professionals increase in response to the population's health care needs. LPNs work in a variety of medical settings, including physicians' offices, hospitals, assisted nursing facilities, clinics, and home health care agencies. Practical nursing schools in Las Vegas help individuals obtain the knowledge and competencies required to provide direct patient care under the supervision of a registered nurse or physician. They assess and meet the physical, spiritual, and sociocultural needs of patients by providing basic bedside care, taking vital signs, recording food and fluid intake, collecting specimens and performing routine laboratory tests, and providing information to promote health and wellness.
College of Southern Nevada
The College of Southern Nevada facilitates a Practical Nursing Certificate program that prepares graduates to provide nursing care to clients of all ages in various health care settings. Through a combination of classroom, hands-on laboratory, and clinical experiences, instructors help students develop sound judgment based on critical thinking skills and use of scientific principles. Topics in the 44-credit curriculum include human relations, communications, medical terminology, pharmacology for practical nurses, gerontological health care, family nursing, introduction to practical nursing, management concepts, and much more. At the conclusion of the program graduates will be able to demonstrate the competency to use principles of psychological, biological, social, and nursing sciences to develop and implement patient care plans and the ability to practice within the legal and ethical framework of practical nursing. Graduates will be eligible to sit for the NCLEX-PN to become a Licensed Practical Nurse.
Admission criteria:
Complete a Health Programs Orientation
Meet with a Health Programs Advisor within 2 years of the application deadline and complete a Limited Entry Workshop
Must be certified as a Nursing Assistant in Nevada
Submit a high school transcript showing date of graduation or GED transcript or transcript for Associate's degree or higher
Must have a minimum cumulative GPA of 2.50 for all program prerequisites – English, math, human anatomy and physiology
Take and pass the TEAS with an adjusted individual total score of 64.7% or higher or a Kaplan Admission Test composite score of 60% or higher
The average cost of tuition is $8,913 plus $3,060 for books and clinical supplies.
Address: 333 Pavilion Center Drive, Las Vegas, Nevada 89144
Phone: 702-651-4900
NCLEX-PN Pass Rate: 33.33%
Las Vegas College
Las Vegas College's Practical Nursing program provides theory and practical training to prepare students for a career as a licensed nurse. There will be an emphasis on hands-on training in real life situations so students will gain confidence in the performance of clinical duties such as measuring and recording vital signs, starting and monitoring IVs, administering medications and injections, collecting lab specimens, updating electronic health records, inserting and changing catheters, and assisting registered nurses. The curriculum covers 1,580 clock hours of training (55.5 credit hours). The program format follows the rigor of the registered nursing program making it easy for students to transition to an RN program if they so choose. They will complete the requirements for RN licensure with one additional year of study. Graduates will be prepared to sit for the NCLEX-PN licensure examination to practice as a licensed practical nurse. The duration of the program is 15 months.
Admission criteria:
Must have a high school diploma or GED
Meet the state of Nevada immunization requirements for admission
Take and obtain the admission assessment and achieve the required test scores
Complete the criminal background check and drug screening requirements
Complete an enrollment agreement
Pass a nursing entrance test – Wonderlic score of 18 and TEAS score of 59.6
Submit a written essay on an assigned topic. Must be completed on campus before the interview
Attend an interview with LVC faculty
Complete a physical exam by a licensed practitioner
Provide proof of current immunization
Must have current CPR-BLS card (American Heart Association)
Provide a copy of Health Insurance card or signed waiver
Tuition, books, supplies, uniform, and registration fee cost $26,050. Financial aid is available for eligible students.
Address: 170 N Stephanie St, Henderson, NV 89074
Phone: 702-745-8750
NCLEX-PN Pass Rate: N/A