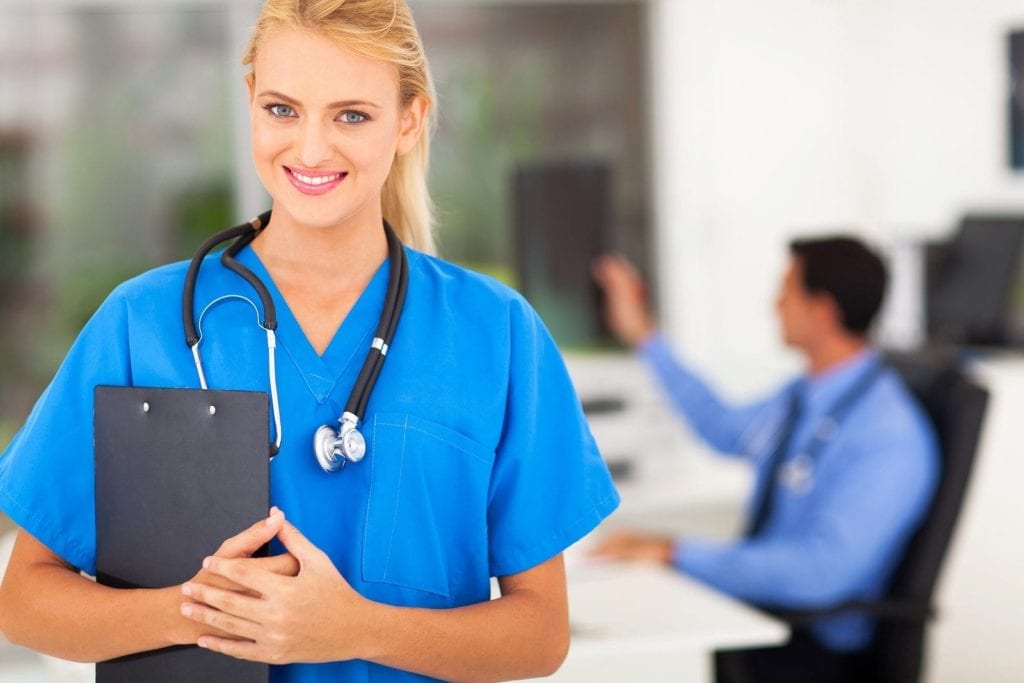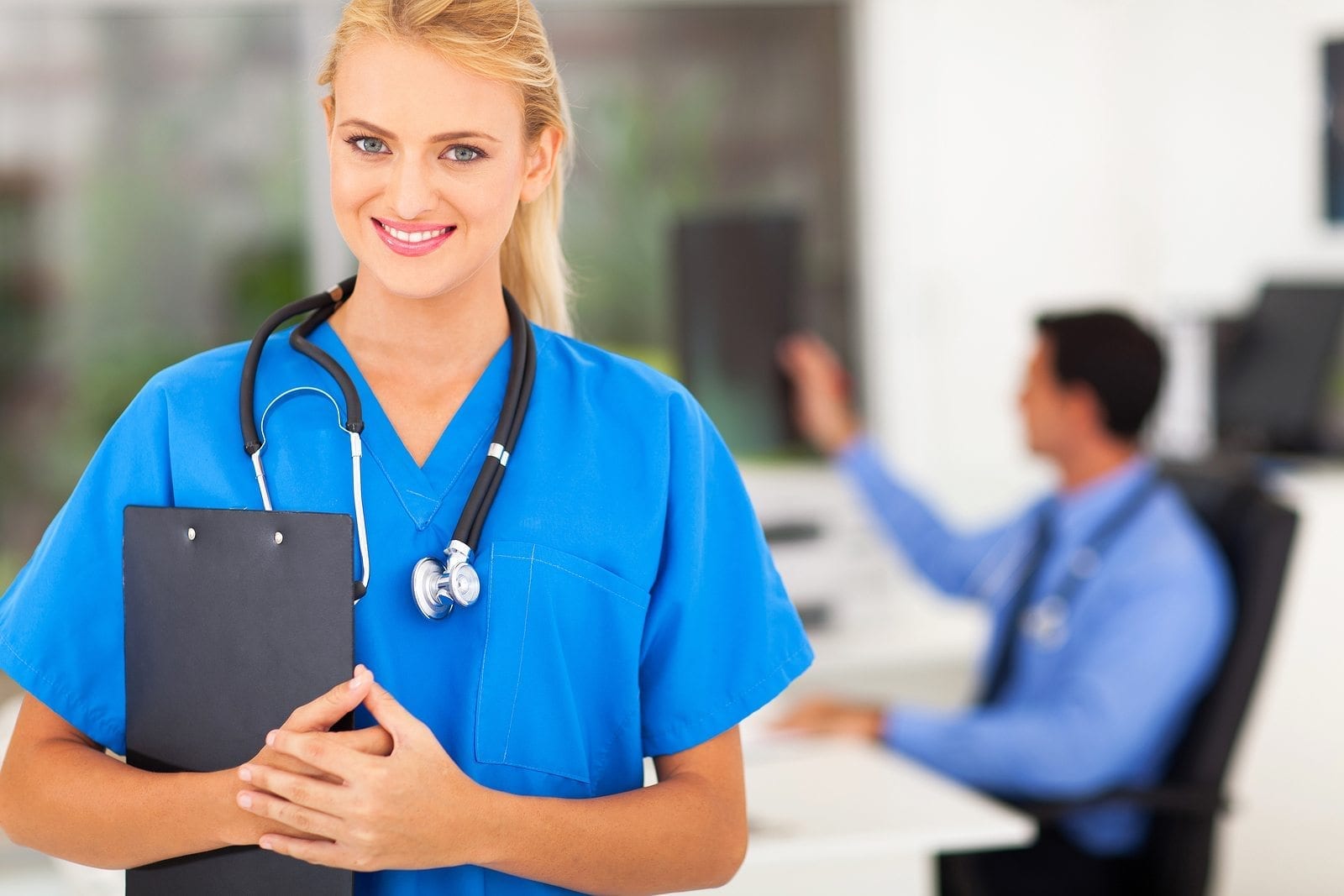 Licensed practical nurses rely on their professional training to care for patients under the direction of a registered nurse or physician. Their commitment to public health, compassion, intelligence, and responsibilities make them a critical component of the health care team. In hospitals, clinics, nursing homes, and long-term care facilities, an LPN might take vital signs, administer medications and monitor patient reactions, insert catheters, perform wound care, promote community health, and supervise CNAs and unlicensed staff. The DC Board of Nursing defines the scope of practice for LPNs and ensure that licensed members function within the legal and ethical framework of the profession. To maintain the standard of health care and ensure patient safety, the Board requires prospective LPNs to complete an approved training program before applying for the NCLEX-PN. The Board will issue a license to applicants who demonstrate their ability to provide safe, accountable and effective care to promote, restore, and maintain patient health.
St Michael School of Allied Health
(Comprehensive Health Academy School of Practical Nursing)
Saint Michael School of Allied Health facilitates a Practical Nursing Program that runs for 14 months and comprises of 1604 hours of theory and clinical instruction. Graduates are eligible to apply for the NCLEX-PN to become a licensed practical nurse. Admission requirements include a completed application and application fee, official high school transcript from an accredited high school, a minimum score on the admission reading and math test, CPR certification, documentation of health requirements including TB clearance, health insurance, two personal references, drug screen, criminal background check, and an interview with the Program Director. Course topics include fundamentals of nursing, mental health nursing, medical surgical nursing, maternal child nursing, geriatrics, pediatrics, microbiology, pharmacology for practical nurses, nutrition, role transition, and NCLEX review. Students must maintain a passing mark of 75% and meet the full academic and financial requirements to qualify for graduation. Tuition for the 14-month program is $14,500 plus $750 for books and supplies.
Capital Health Institute
Capital Health Institute enrolls individuals with no experience in healthcare and prepares them for a successful career in hospitals, nursing homes, assisted living facilities, and other healthcare environments. The curriculum is divided into classroom instruction and practical experiences in the laboratory and clinical settings to teach students how to prevent illness and restore health. Each applicant must be 18 years or older, have current CPR, submit a copy of current physical exam and immunization (tetanus, MMR, TB test, x-ray, and hepatitis), pass the entrance exam, and obtain criminal background clearance. The curriculum offers 1620 hours of instruction and clinical experiences over the course of 275 days. Course topics include gerontology nursing, nursing of mother and infant, pediatrics, medical surgical nursing, mental and behavioral health, anatomy and physiology, microbiology, fundamentals of nursing, nutrition, and role transition. Day and evening classes are available.
Radians College
Radians College's practical nursing program gives students the opportunity to become an LPN in just 16 months. Graduates area eligible to take the NCLEX to become licensed practical nurses and work in doctors' offices, clinics, hospitals and other health care facilities. The program includes lectures in the classroom as well as hands-on demonstrations in the lab in preparation for direct patient care during the supervised clinical experience. Radians College delivers limited class sizes, friendly and committed instructors, hands-on training, a warm, inviting environment, and NCLEX preparation to ensure students' success. Applicants must submit a completed application and fee, obtain criminal background clearance and drug screen, have CPR certification, submit a physical exam report signed by a licensed physician, provide documentation of immunization (tdap, MMR, hepatitis B, and varicella), and a high school diploma. Students must maintain a passing grade of 75% or above and meet the attendance requirements to qualify for graduation. Job placement assistance is available for all students. However, job placement is not guaranteed. Tuition for the program is $20,900 plus $690 for books and clinical supplies.
University of the District of Columbia
The University of the District of Columbia offers a career ladder option for individuals who want to have a career in nursing. The practical nursing program is available at the Community College and prepares students for the NCLEX-PN. Applicants must be high school graduates 18 years or older. Other requirements for enrollment include documentation of immunization and a physical exam, criminal background and drug screen, TB test or chest x-ray, CPR certification, and a passing score on the entrance exam. Throughout the classroom and clinical experiences, students learn geriatric nursing, pharmacology, body structure and function, introduction to nursing, fundamentals of nursing, maternity nursing, psychiatric nursing, pharmacology, and diet and nutrition.
Get Your Degree!
Find schools and get information on the program that's right for you.
Powered by Campus Explorer