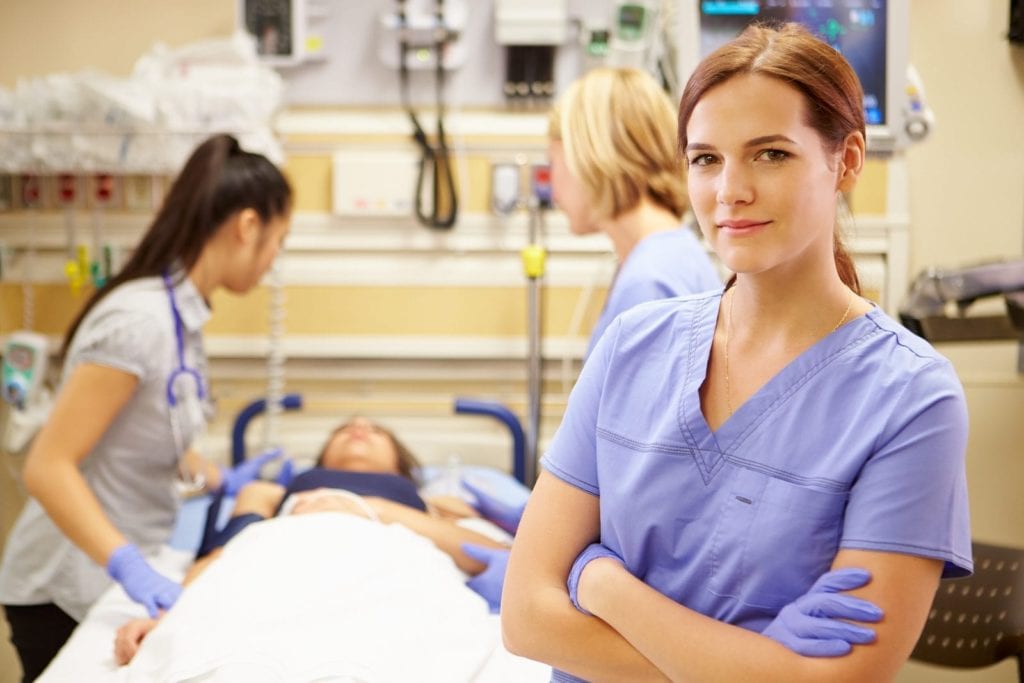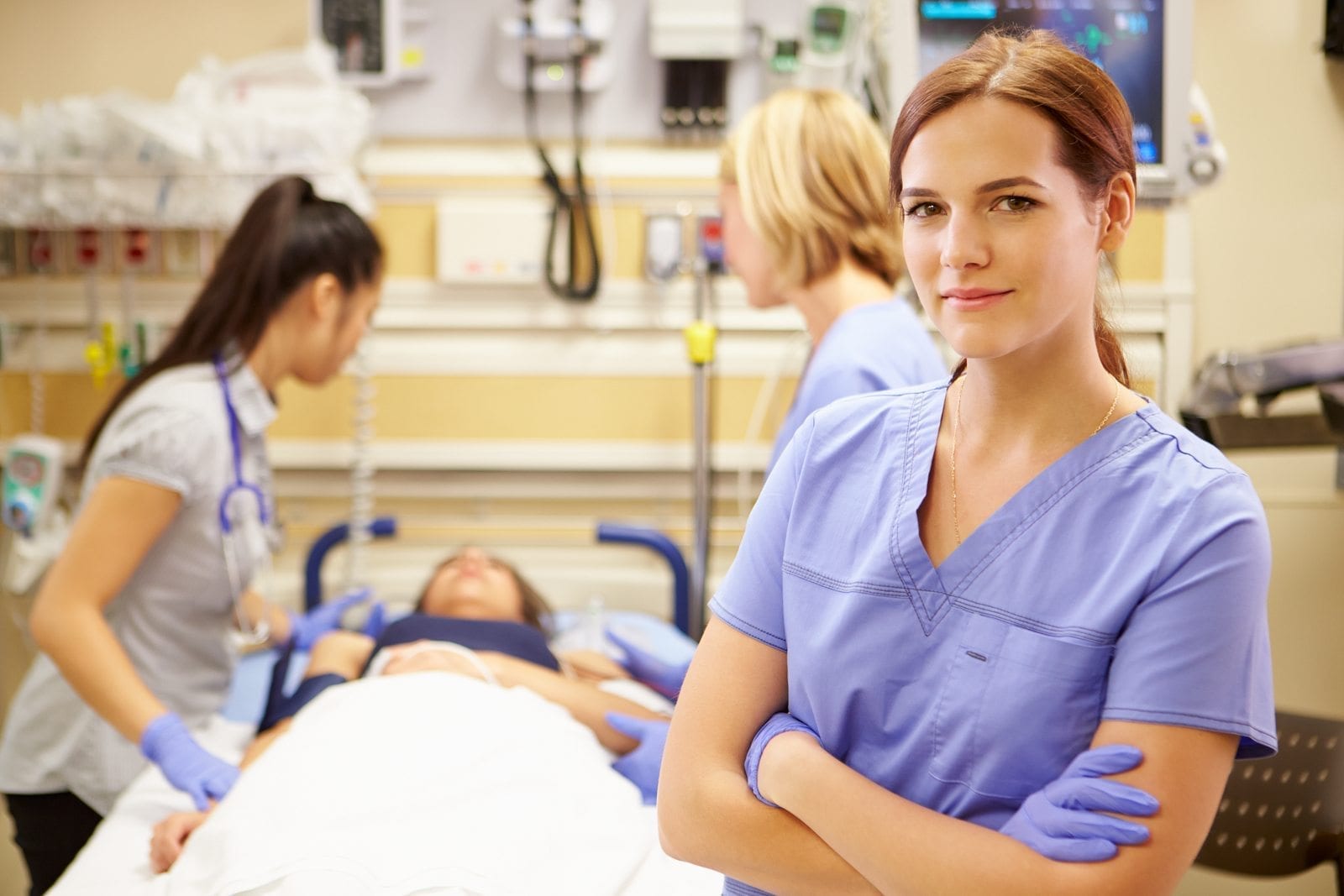 Licensed practical nurses are highly respected and critical members of the patient care team. They use their understanding of the nursing process to provide a range of services to promote health and wellness, especially in the areas of therapeutic, rehabilitative, and preventative care. Under the direction of a registered nurse or physician, an LPN cares for patients experiencing common, well-defined health problems in medical offices, clinics, hospitals, extended care facilities, home health care settings, and other structured health care settings. Apart from using their technical knowledge and skills to restore health, LPNs practice within the legal and ethical tenets of the profession. According to the Bureau of Labor Statistics, employment for practical nurses is expected to increase by 22 percent between the years 2010 to 2020. LPN programs in Virginia prepare students to fill the need for professional nurses within the sector.
Global Health Nurse Training Services
The practical nursing program at Global Health College is a 14-month intensive program that prepares students to provide direct patient care under the supervision of a registered nurse or physician. Graduates receive a Practical Nursing Diploma that makes them eligible to apply for the NCLEX-PN. The full-time only program comprises of 1,328 clock hours of classroom and clinical instruction. The clinical experiences take place in medical facilities in VA, DC, and MD. To be considered for admission, applicants must submit a completed application and fee of $70, pass the pre-entrance exam ($86), submit proof of identification, pass a criminal background check, and submit a physical exam report signed by a licensed physician. Applicants must be 18 years or older with a high school diploma or GED and a letter of recommendation. All prospective students must pass an admissions interview and meet the health requirements, which include an annual physical exam, proof of CPR certification, annual flu vaccine, annual 10-panel drug test, TB clearance, Tdap, and proof of MMR, varicella, and hepatitis B immunity. Tuition for the program is $17,264. With the total estimated fees and expenses, the total cost of attendance will be $25,667.01.
Alexandria City Public Schools
The practical nursing program at Alexandria City Public Schools prepares students for a career in health. Available through the Adult Learning Center, the program is affordable and intensive, equipping students with the knowledge and practical skills to provide direct care services under the supervision of a physician or registered nurse. Students will learn through lectures, seminars, and presentations in the classroom and demonstration and hands-on practice in the school's simulated lab. The clinical experiences provide opportunities to provide direct patient care and interact with other members of the medical team in local medical facilities. An experienced instructor will oversee all clinical activities. Course topics will include body structure and function, the role of the practical nurse, pharmacology for practical nurses, diet and nutrition, geriatric nursing, medical surgical nursing, psychiatric nursing, pediatric nursing, maternity nursing, and role transition. Graduates are eligible to apply to the state board for the NCLEX-PN licensing exam. Tuition for the program is $3,685.
Ultimate Health School
The Practical Nursing program at the Ultimate Health School comprises of 1344 clock hours of classroom instruction and clinical practice. Students will acquire the principles and competencies they need for employment as an LPN in acute care, long-term care, and ambulatory settings. Entry requirements include a high school diploma or GED, passage of an entrance exam, a pre-admission interview, two letters of references (one professional and one personal), evidence of immunization (MMR, Tdap, varicella, Hepatitis B), a satisfactory criminal background report and drug test, valid CPR certification, and a valid ID and social security card. All applicants must be 18 years or older. Fees for completing the application process are the application fee ($70), entrance exam fee ($50), and the deposit/enrollment fee ($270). Morning classes meet Monday through Thursday from 8:00 am to 2:30 pm. Evening classes meet Monday through Thursday from 5:00 pm to 10:30 pm. Weekend classes are also available – meeting times are Friday (5:00 pm -10:30 pm), Saturday (8:00 am to 4:30 pm), and Sunday (2:00 pm to 8:30 pm). Tuition for the program is $9,250 plus expenses for liability insurance, educational support fee, laboratory support fee, and clinical supplies.
Northern Virginia Community College
The practical nursing program at Northern Virginia Community College is a weekend-only program. Students meet during the day on Friday, Saturday, and Sunday and complete the program in one year. Clinical hours vary depending on the clinical site. Graduates of this program will receive a Certificate of Achievement at will be eligible to take the NCLEX-PN. Admission requirements include a completed application, success on the TEAS exam (passing score is 65 percent or higher), and a personal interview. Once accepted into the program, students must pass a criminal background check and urine drug screen test, complete a physical exam and immunization (Hep B, varicella, MMR, Tdap), negative PPD or chest x-ray, submit evidence of healthcare CPR, and provide documentation of liability insurance. Class size is limited to 25 students. TEAS scores, experience, and prior education will be used to rank students and determine final admission. Previous experience includes employment as a CNA, EMT, or Medical Assistant. Tuition for the three-semester program is $16,500 plus expenses for books and clinical supplies. The program is approved for funding from GI Bill Benefits, and WIA tuition assistance is also available.
Get Your Degree!
Find schools and get information on the program that's right for you.
Powered by Campus Explorer