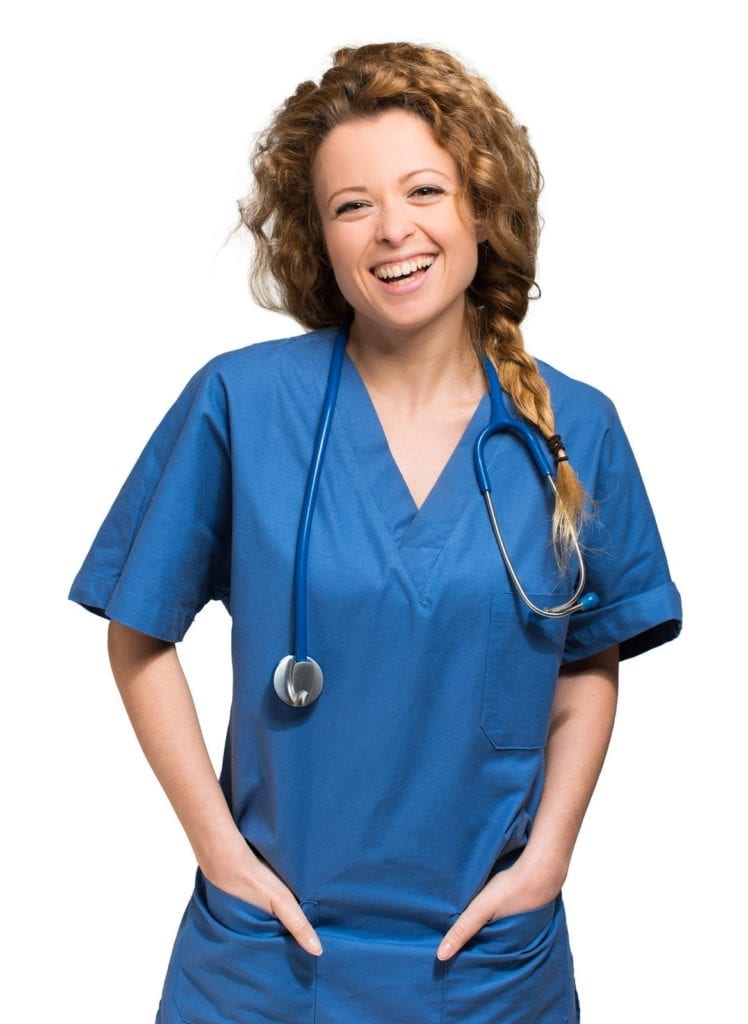 A licensed practical nurse practices according to the Nurse Practice Act of Massachusetts. General duties include performing direct care, administering medications and treatments, and educating patients and their families. Although LPNs work in hospitals, the majority find employment in long-term care settings where there's a growing demand for care for the elderly. In long-term care settings, LPNs have greater responsibilities and may be assigned the task of managing certified nursing assistants and unlicensed personnel. A prospective LPN must complete a state-approved nursing educational program that provides the knowledge, skills, and competencies for success on the NCLEX-PN and entry-level practice.
Quinsigamond Community College
The practical nursing program at Quinsigamond Community College equips students with the skills and knowledge to become competent Licensed Practical Nurses. Graduates are eligible to take the NCLEX-PN to assume an entry-level position in acute or long-term care or pursue further education. Apart from approval from the Massachusetts Board of Registration in Nursing (MBORN), the program is also accredited by the Accreditation Commission for Education in Nursing (ACEN). Students learn how to apply the nursing process, use therapeutic communication, manage nursing care of clients, and educate clients to resolve deficits in self-care. Students may need to complete prerequisite courses before commencing first-semester courses. Other requirements for admission include a high school diploma, TEAS V composite score of 50%, a grade B or higher in Eng 091, compliance with the health requirements, and attendance of a health information session. Once admitted to the program, students must complete Criminal Offender Record Information (CORI) and Sex Offender Registry Information (SORI) checks. Drug testing and fingerprinting may also be required. The maximum charge per semester for practical nursing students is $900 plus expenses for uniforms, CPR certification, health immunizations, physical exam, standardized testing, and other required supplies.
Bay Path RVTHS

The Bay Path Regional Vocational Practical Nursing Program provides students with the foundational education to work as entry-level LPNs and pursue further education. The integrated curriculum prepares students for success on the NCLEX-PN exam to provide nursing care to culturally diverse populations. The clinical experience builds on topics covered in the classroom. The foundational principles covered encourage a commitment to lifelong learning and aids seamless transition to degree programs. The 40-week program covers the fundamentals of practical nursing, structures and function of the human body, pharmacology, principles of nutrition, issues and trends in practical nursing, lifespan psychology, medical surgical nursing, principles of pharmacology II, care of the family, and transition into practice. Admission to the program requires a high school diploma or GED, evidence of US citizenship, a grade C or better in science, math, and English, good moral character, the minimum acceptable score on the TEAS, and an admission interview. Upon acceptance to the program, the student must provide documentation of good health and immunization compliance, drug screening, and CPR for Health Care Provider. The program cost is $13,500 plus $25 for Student Nurse Liability Insurance. Additional costs for uniforms, books, and nurse supplies are the student's responsibility.
Assabet Valley Regional Technical School
The 40 week, full-time day practical nursing program at AVRTS begins in August and runs to mid-June each year. The curriculum prepares adults for the NCLEX-PN licensure exam to work in nursing homes, hospitals, clinics, and other healthcare settings. Graduates will receive a Certificate of Proficiency in Practical Nursing. Official high school transcripts, a copy of birth certificate, color copy a driver's license, three references, proof of town residency, and valid CPR certification must be submitted with the application. Admission to the program also requires a passing score on the TEAS V, an interview with the program faculty, Basic Life Support for Health Care Providers, a good moral character, professional liability insurance, meet health requirements, and complete a CORI/SORI check. The estimated tuition for residents is $3000 and $16,420 for non-residents. Other expenses for lab supplies, textbooks, uniforms, drug screening, entrance exam, liability insurance, registration, graduation expense, and ATI online Testing Package are the student's responsibility.
Blackstone Valley Regional Vocational Technical High School
Blackstone Valley offers a practical nursing program that offers adult learners a life-changing experience to begin a career in nursing. The 60-week part-time program is especially beneficial to individuals who must balance work, study, and family commitment. Classes meet three times a week on Tuesday, Wednesday, and Thursdays from 3:50 pm t0 10:10 pm. There is one weekend assigned per month for the clinical experience. The student-centered instruction covers nursing theory, pharmacology, nursing competencies, quality improvement, informatics, professionalism and ethics, evidence-based practice, and leadership and teamwork. With approximately 1090 hours of instruction, the program meets the requirements of the Massachusetts Board of Registration. Graduates will receive a Certificate of Completion and will be eligible to sit the NCLEX-PN for licensure as a practical nurse. Applicants must submit a completed application, attend an information session, pay the application fee ($100), take the TEAS test, submit a hand-written essay, provide three professional references, submit official high school transcripts, provide an original birth certificate or passport for review, and meet the health requirements and technical standards. Tuition for in-district students is $9,900. Out-of-district students pay $16,320. A flexible payment plan is available.