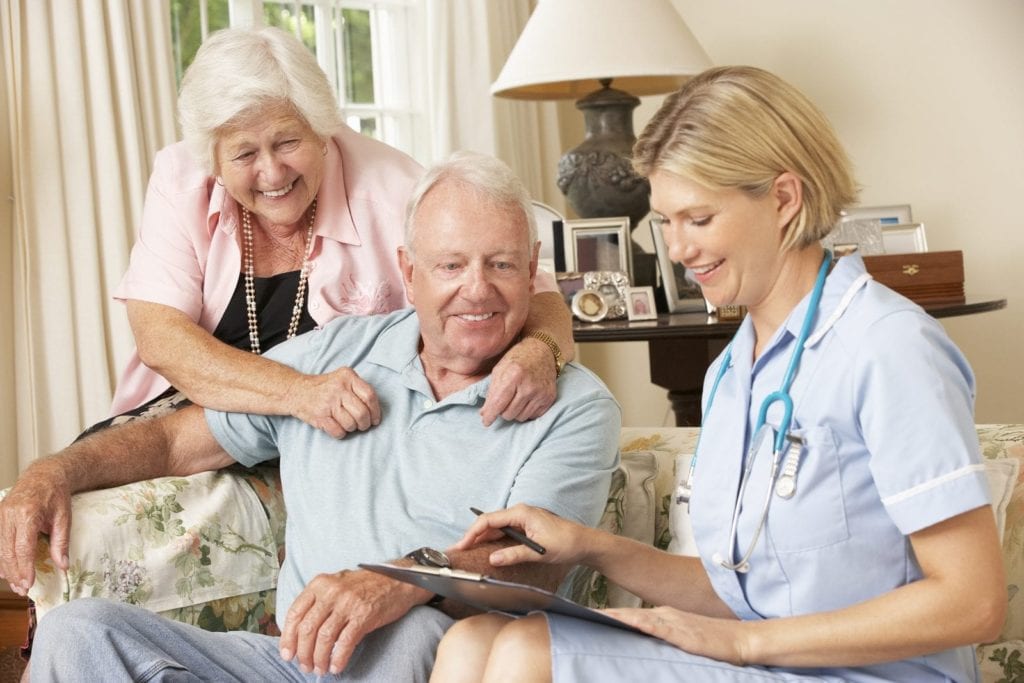 An estimated 650,000 nurses make up the long-term care workforce, caring for the growing number of aging persons in need to continuous care. LPNs in long-term care settings make up the majority of the total LPN workforce in Illinois due to a change in the hiring policies and requirements at hospitals across the state. Apart from working in nursing homes, LPNs work in home health agencies and assisted living facilities. They provide direct patient care and their duties may include measuring vital signs and administering medication. Although LPNs scope of practice is more limited than that of an RN, the role is critical in nursing homes where they may serve as charge nurses or team leaders, supervising and directing CNAs and other direct care staff. A prospective LPN must complete a 12 to 18-month practical nursing program and pass the NCLEX-PN to receive a state license to practice.
Lincoln Land Community College
The Licensed Practical Certificate program at Lincoln Land Community College (LLCC) is built on current science, knowledge, and evidence-based practice. The curriculum is designed to prepare students to function in the role of a Licensed Practical Nurse. The school's committed faculty provide a learner-friendly environment to encourage learning. Graduates who successfully complete all the program's objectives will be eligible to take the NCLEX-PN. The program is open for admissions each fall and admits 20 students at the Jacksonville Outreach center. Applications are accepted from November to March – only on-time applications will be accepted. Applicants must follow the enrollment guidelines for the selective admission program. Basic requirements include a high school diploma or GED, provide ACT scores of 18 or higher, CNA certification, and a minimum 2.5 GPA on all previous college courses. Once accepted to the program, the student will be required to meet the physical and immunization requirements, provide evidence of satisfactory physical and emotional health, obtain CPR certification from the American Red Cross or American Heart Association, complete a drug screen from an LLCC designated provider, and complete the prerequisite course requirements. Tuition for the 10-month program is $4,122 plus $1,180 for fees, books, uniform, and other supplies.
Website: https://www.llcc.edu/
Address: 5250 Shepherd Road, Springfield, IL 62794
Phone: (217) 786-2200
NCLEX-PN Pass Rate: 89%
Capital Area School of Practical Nursing
The practical nursing diploma program at Capital Area School of Practical Nursing runs for nine months. Students learn in the classroom, laboratory, and at various clinical sites. The nine-month program is divided into four quarters. Classroom sessions meet from 8:15 am to 4:00 pm – the hours for the clinical experience varies. The curriculum covers a total of 1330 hours. The program is open for admissions in August and February of each year. Current requirements for enrollment include a high school diploma or GED, physical exam, CPR for Healthcare Provider, ATI TEAS test, background check, drug screen, and CNA certification. All applicants must be at least 17 years old. Admission is based on a first come, first served basis. Tuition for the program is $8,860. Books and supplies cost an additional $1,185. Financial aid is available through federal, state, and local programs.
Website: http://www.caspn.edu/
Address: 2201 Toronto Rd, Springfield, IL 62712
Phone: (217) 585-1215
NCLEX-PN Pass Rate: 96%
Richland Community College
The challenging Practical Nursing program at Richland Community College develops competent and caring graduates who are prepared for practice in a variety of health care settings. The curriculum balances nursing-focused courses with general education courses to produce well-rounded professionals. Instruction takes place in the classroom, laboratory, and patient care experiences in various clinical settings. Graduates will receive a Certificate in Practical Nursing and will be eligible to sit the NCLEX-PN. Some credits may be transferable to the associate's degree in nursing program. The program uses selective admission – admittance to the college does not guarantee admission to the nursing program. Applicants must have a high school diploma or GED, complete the math requirements and Psych 110 with a grade C or better, current CNA certification, and a 2.5 GPA in all college-level courses. Students complete the 47 credits required for graduation in three semesters. The total estimated cost of attendance is $9,888 including prerequisite courses, admission expenses, fees, tuition, books, graduation pin, and licensing fees.