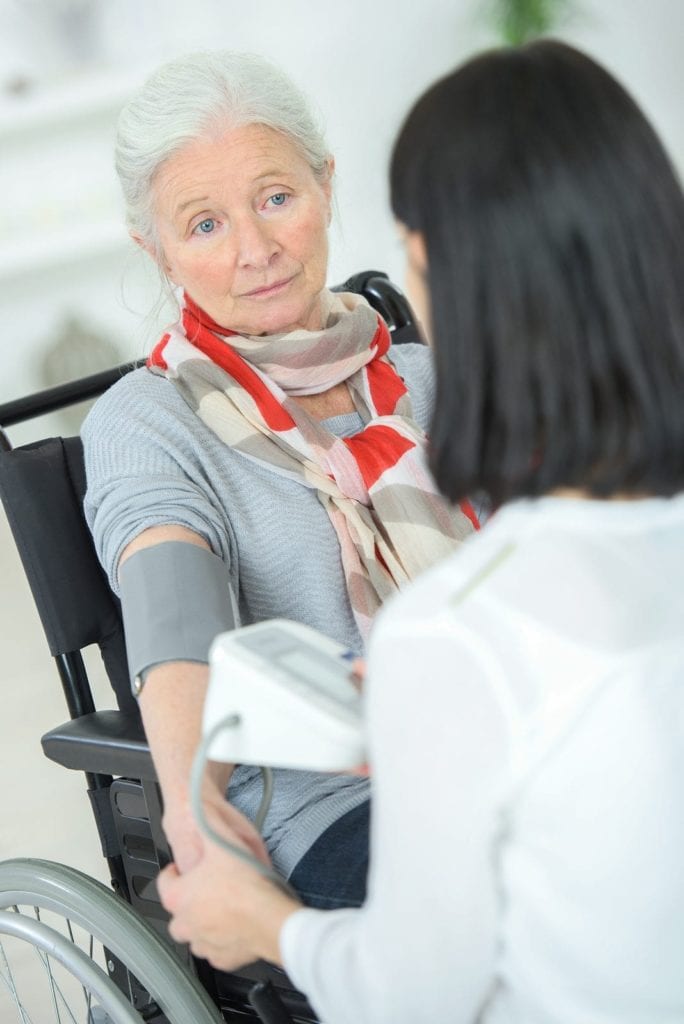 Licensed practical nurses play a vital role in the healthcare field. They provide hands-on care to patients under the direct supervision of registered nurses and physicians. Job duties include measuring vital signs, assisting patients with personal care, such as bathing, grooming, and dressing, wound care, administering medication, and supervising nursing assistants in a long-term care setting. The role and function of an LPN require candidates who are compassionate, good communicators, flexible, patient, and committed. As the healthcare industry undergoes significant changes, there will be numerous opportunities for LPNs. Those opportunities are available primarily in long-term care where the exploding senior population needs ongoing, round-the-clock care.
Tulsa Tech
The practical nursing program at Tulsa Tech is designed to prepare adult students to perform patient care in hospitals while working closely with registered nurses, physicians, and other members of the medical team. There are two available schedules for the Oklahoma Board of Nursing approved program. Class times for the day program are Monday through Friday from 7:45 am to 2:30 pm for 15 months. The evening program meets Monday through Thursday from 3:30 pm to 10:00 pm for 18 months. There's a total of 1463 contact hours for both programs. Applicants must be 18 years or older, possess a high school diploma, basic computer literacy, and complete CNA training, medical terminology, and anatomy and physiology before the program commences. A criminal background check, CPR, TB test, and immunization are also necessary for admission. The estimated tuition for the program is $5,852. Additional expenses for textbooks, uniform, and clinical supplies are the student's responsibility.
Address: 3350 S Memorial Dr., Tulsa, OK 74145-1322
Phone: 918-828-1200
Fax: 918-828-1209
NCLEX-PN Pass Rate: 90.54%
Platt College
The practical nursing diploma program at Platt College helps students launch a nursing career much sooner than most other programs. The focused curriculum is designed to enhance theoretical knowledge and hands-on training as directed by experienced faculty. Upon completion of the 58-week program, graduates are eligible to sit the NCLEX-PN exam to become a licensed practical nurse. Platt College hosts frequent job fairs to assist graduates with job placement. Tuition is $28,200.
Address: 3801 S. Sheridan Road, Tulsa, OK 74145
Phone: 877-392-6616
NCLEX-PN Pass Rate: 81.82%
Career Point College
The practical nursing diploma at Career Point College is offered with day and evening schedules. It prepares students to provide safe and effective care within the LPN scope of practice. The curriculum includes 830 hours of classroom preparation that run parallel to the 670-hour clinical experience. The day schedule is a 12-month program that runs from Monday through Friday from 8:00 am to 5:00 pm. The evening program (18 months) meets Tuesday and Thursday from 5:00 pm to 10:00 pm and Saturday from 6:00 am to 6:00 pm. Applicants must be 18 years or older and submit a completed application form, official high school transcripts, a felony-free criminal background check, negative urine drug screen, and a copy of immunization record and TB skin test. Acceptance to the program also depends on TEAS and SLE scores. Course topics include concepts of practical nursing, fundamentals of nursing, introduction to practical nursing, medical terminology, anatomy and physiology, pharmacology, maternal/child health, medical/surgical nursing, and transition to practice. Tuition for the program is $29,595 and includes two sets of uniform scrubs, registration fee, and other miscellaneous fees.
Address: 3138 S Garnett Rd, Tulsa, OK 74146
Phone: 918-622-4100
NCLEX-PN Pass Rate: 94.04%
Get Your Degree!
Find schools and get information on the program that's right for you.
Powered by Campus Explorer