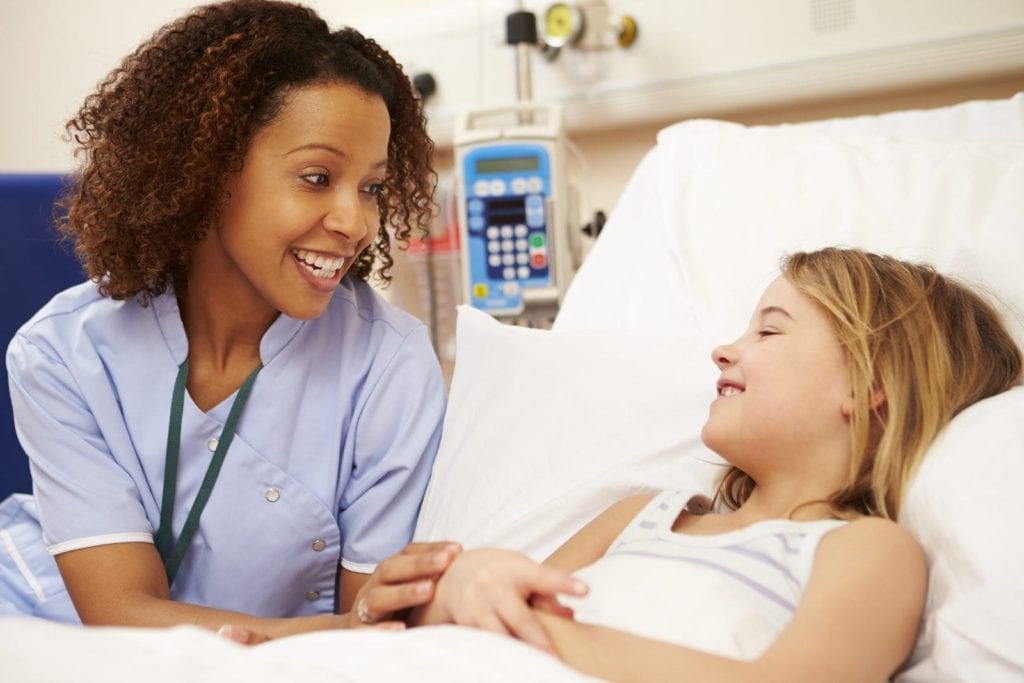 Licensed vocational nurses provide much-needed patient care under the supervision of a registered nurse or physician. The position is an entry-level into the profession of nursing. Primary duties include bedside care and patient support, but LVNs also assist registered nurses with the development, implementation, and evaluation of ongoing patient care plans, evaluate patient needs and supervise nurse aides at long-term care facilities. Although the LPN/LVN workforce accounted for almost 700,000 nursing jobs in 2014, the majority of them worked in skilled nursing facilities and home health care. Employment opportunities for LVNs in hospitals are on the decline, but the long-term care needs of the rising elderly population provide lots of new opportunities in nursing care facilities and home health care.
Austin Community College
The vocational nursing program at Austin Community College prepares graduates for entry-level practice under the direction of a registered nurse or physician. Comprising of 43 semester credit hours of nursing coursework, students complete the program in 3 semesters and earn a Certificate in Vocational Nursing, which makes them eligible to take the NCLEX-PN. The course curriculum structure gives students one commitment-free day per week from the academically challenging program. It covers a total of 1,408 contact hours. Course modules include Intro to Anatomy and Physiology, Gerontology, Foundations of Nursing, Nutrition, Growth and Development, Basic Nursing Skills, Medical Surgical Nursing, Mental Health and Mental Illness, Pharmacology for Health Professions, Maternal Neonatal Nursing, Pediatrics, and Leadership and Professional Development. The program is open for admissions in the fall and spring semesters.
Admission criteria:
Apply for admission to Austin Community College
Must have a high school diploma or GED equivalent
Meet the ACC Texas Success Initiative requirements
Attend a program information session and submit verification of post-test
Complete TEAS V Differentiated Skills Examination before applying to the program
Complete a criminal background check
Complete a 10-panel drug screen
Obtain a satisfactory health status certified by a completed ACC Health Sciences Health Data/Physical Exam form signed by a licensed physician, physician's assistant or nurse practitioner
Complete all the immunization requirements
Obtain a negative TB test
Must have current CPR certification – must meet the standards of the American Heart Association Basic Life Support for the Healthcare Provider
The total program cost is $7,331 including tuition, criminal background check, drug screen, CPR certification, physical, flu vaccine, TB test, lab pack, stethoscope and equipment, uniforms, white shoes, textbooks, health insurance, course fees, and health insurance. The NCLEX, nursing pin, and BON licensure are also included in the cost.
Cybertex Institute of Technology
Vocational nursing students at CyberTex Institute of Technology (CIT) thrive in the school's friendly atmosphere. The school offers two tracks of study: the medical assistant to VN track or the traditional VN track. Medical assistants can apply to the program and receive credit for up to 150 hours of advanced placement. The program's curriculum includes classroom instruction, lab, and clinical learning experiences. Course topics include basic and advanced nursing skills, health science, pediatrics, pharmacology, maternal-neonatal nursing, nursing in health and illness, essentials of medication administration, geriatrics, NCLEX-PN review, and clinical vocational nursing. The program offers 88 credit hours including 1,410 contact hours – 560 hours in the classroom, 370 in the skills lab, and 480 externship hours. Graduates are eligible to take the NCLEX-PN for state licensure to practice as safe and competent nurses.
Admission criteria:
Be able to read at the basic eighth-grade level
A high school diploma or GED or obtain 70% or above in reading on the TABE
Must be 18 years or older
Complete Background Screening Questionnaire and Signed Disqualifying Criteria/Program Dismissal Acknowledgement Statement
Apply for eligibility background clearance from the Texas Board of Nursing
Complete the Kaplan Nursing Admission Test (KNAT) with a score of 35% or greater
Have current American Heart Association Cardio Pulmonary Resuscitation (CPR) certification
Provide documentation of up-to-date immunizations – Hepatitis B, MMR, DPT, Varicella, seasonal flu, and TB test or chest x-ray
Complete a physical exam by a physician or another authorized provider using the Physical Examination form by CIT
Obtain a negative Urine Drug Screen
Submit a completed application and fee of $100
Tuition costs $27,995 plus fees, textbooks, and clinical supplies.
Address: 9001 IH-35N, Austin, TX 78753
Phone: (512) 454-6116
Fax: (512) 454-6336
NCLEX-PN Pass Rate: 82.86%
McLennan Community College
McLennan Community College's Vocational Nursing Program provides a positive learning experience for students to develop knowledge and skills to provide professional nursing practice in various healthcare facilities. Principles such as integrity, honesty, safety in practice, competence in nursing, and punctuality will be emphasized throughout the program. The program will include theory as well as practical learning experiences. Prerequisite courses include Introductory Anatomy and Physiology, General Psychology, Speech, Medical Terminology, Integrated Reading and Writing, and Math. Course modules include Essential of Medication Administration, Basic Nursing Skills, VN Concepts, Clinical Practice, Neonatal Nursing, Pediatrics, Nursing in Health and Illness, and Professional Development. Graduates of the Texas Board of Nursing approved program will receive a Certificate of Completion and will be eligible to take the NCLEX for vocational nurse licensure.
Admission criteria:
Apply for admission to MCC
Attend a General Information Session
Make an appointment to take the pre-entrance exam – the cost of the exam is $40
Attend a General Admission Session
Apply for admission to the Vocational Nursing program and submit admission documents before the stipulated deadline
Take and TSI or an approved alternative test
Register with Identogo to complete a background check
Take and pass a drug screen
Submit documentation of CPR certification through the American Health Association (BLS)
Provide documentation of immunization – 2 current TB skin tests, Tdap, MMR, Hepatitis B vaccine, Varicella, and Influenza
The cost of the program is $4,986 for students who complete the requirements in within the normal time.
Address: 1400 College Drive Waco, Texas 76708
Phone: (254) 299-8622
NCLEX-PN Pass Rate: 93.75%
Blinn College District
The Blinn College Vocational Nursing Program is offered in traditional on-campus and online formats. Students will gain the education and training needed to practice as a vocational nurse in various health care settings. The curriculum includes theory in the classroom as well as practical experiences in a lab and clinical facility. Course modules include Health Science, Basic Nursing Skills, Gerontology, Growth and Development, Vocational Nursing Concepts, Mental Health and Mental Illness, Essentials of Medication Administration, Pharmacology, Pediatrics, Maternal-Neonatal Nursing, Medical Surgical Nursing, Leadership and Professional Development, and Vocational Nursing Clinical. Graduates will receive a Certificate of Completion and will be eligible for licensure as a Vocational Nurse after successfully passing the NCLEX for Practical Nurses. Candidates for admission must first seek enrollment at Blinn College. New students are admitted in the Fall semester. Admission is limited to 30 students in each cycle. The duration of the program is 12 months.
Admission criteria:
Attend an online or face-to-face information session
Complete the ATI TEAS with a minimum score of 33.3% on science and a minimum score of 50% on all other sections of the test
Be accepted to Blinn College
Obtain a TSI status of college-ready or exempt
Submit a completed Allied Health Program Student Application
Provide a high school transcript, college transcript or GED certificate with application
Provide documentation of up-to-date immunizations
Must have good physical and mental health
Complete a satisfactory drug screen and criminal background check
Must have current CPR certification
The approximate cost of the program is $12,364.99 for in-district students. It includes tuition, general fee, nursing program fee, activity fee, liability insurance, and ATI testing fee.
Address: 902 College Avenue, Brenham, TX 77833
Phone: 979-830-4000
NCLEX-PN Pass Rate: 95.24%