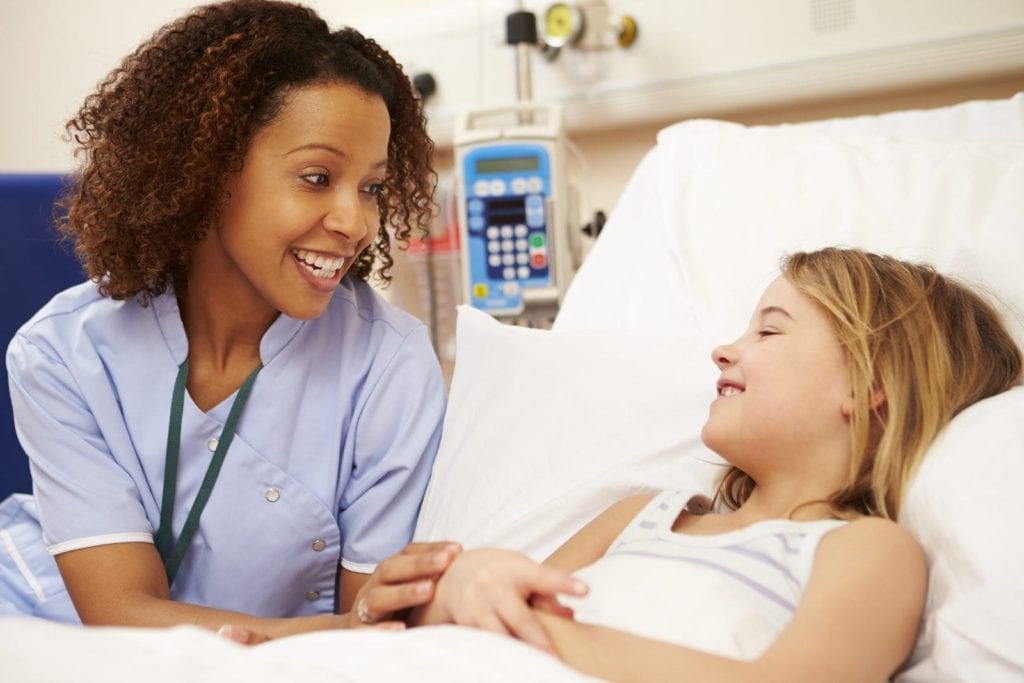 Licensed vocational nurses provide much-needed patient care under the supervision of a registered nurse or physician. The position is an entry-level into the profession of nursing. Primary duties include bedside care and patient support, but LVNs also assist registered nurses with the development, implementation, and evaluation of ongoing patient care plans, evaluate patient needs, and supervise nurse aides at long-term care facilities. Although the LPN/LVN workforce accounted for almost 700,000 nursing jobs in 2014, the majority of them worked in skilled nursing facilities and home health care. Employment opportunities for LVNs in hospitals are on the decline, but the long-term care needs of the rising elderly population provide lots of new opportunities in nursing care facilities and home health care.
Austin Community College
The vocational nursing program at Austin Community College prepares graduates for entry-level practice under the direction of a registered nurse or physician. Comprising of 43 semester credit hours of nursing coursework, students complete the program in 3 semesters and earn a Certificate in Vocational Nursing, which makes them eligible to take the NCLEX-PN. The course curriculum structure gives students one commitment-free day per week from the academically challenging program. The program is open for admissions in the fall and spring semesters.
Applicants must enroll in ACC and complete the prerequisite courses before completing the admission steps for the vocational nursing program. Also, the applicant must meet the testing requirements, obtain the required immunization and health insurance, attend an information session, and schedule the TEAS V for Nursing Differential Skill Examination. Information sessions are facilitated on campus or online. The total program cost is $19,105 including tuition, books, health insurance, criminal background check, fees, HESI exam, uniforms, white shoes, and other clinical requirements. The NCLEX, nursing pin, and BON licensure are also included in the cost.
Cybertex Institute of Technology
The College of Health Care Professionals
The vocational nursing program at the College of Healthcare Professionals equips students with the theory, practical lab, and clinical experiences that will prepare them for entry-level practice. Graduates are eligible to apply for the NCLEX-PN for employment in long-term care facilities, hospitals, clinics, schools, and medical offices. The program comprises of 1435 contact hours covered over three 16-week terms. At the conclusion of the 12-month program, students will have 58.5 semester credit hours. Classes meet Monday through Friday from 8:00 am to 5:00 pm for classroom sessions. Clinical times begin as early as 5:30 am and can go to 11:30 pm for some shifts. Course topics include dosage calculations, geriatrics, mental health, pediatrics, advanced nursing skills, basic nursing skills, nutrition, pharmacology, growth and development, and essentials of medical terminology. Applicants must provide evidence of high school graduation or GED, immunization, a certificate of good health, and negative drug screen. Applicants must also schedule and pass the SLE Wonderlic with a minimum score of 19 and the ATI TEAS V entrance exam. Tuition costs $30,000 including costs for books and supplies.
Career Point College
Career Point College facilitates a vocational nursing program that runs for three 16-week semesters. Daytime students complete the program in one calendar year. The night program consists of three 6-month levels covered over a period of 18 months. Applicants must submit proof of immunizations and good physical health within two weeks of the first day of classes. CPR certification, a urine drug screen, criminal background check, and health insurance are other requirements for enrollment. Anatomy and physiology, microbiology, medical terminology, lifespan growth and development, pharmacology, professional development, mental health nursing, medical surgical nursing, and maternal child nursing are some examples of courses covered in the program. To graduate from the program, students must earn a minimum grade of C in every course and pay the tuition in full. Tuition, books, and registration cost $29, 595.
Get Your Degree!
Find schools and get information on the program that's right for you.
Powered by Campus Explorer