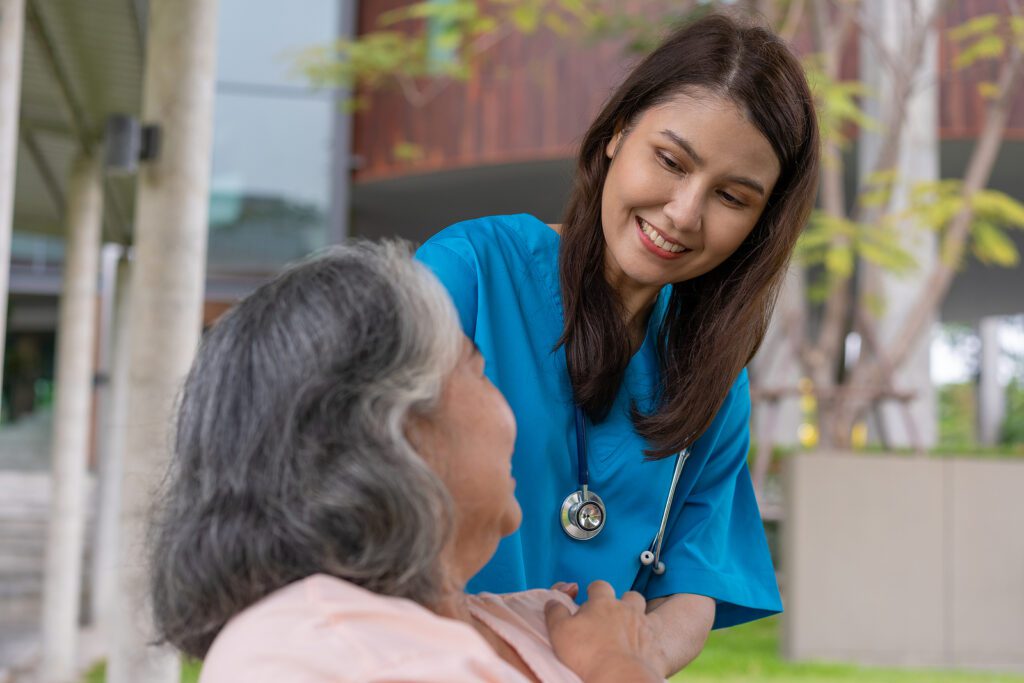 As a licensed practical nurse, you work under the supervision of a registered nurse to care for patients in acute and long-term care facilities. Healthcare policies surrounding the role of nurses as pertains to their educational preparation have limited the activities of licensed practical nurses and somewhat restricted their employment to long-term care settings. If you're looking to take a more active part in patient care and expand your employment opportunities, you can enroll in an LPN to RN program and complete an associate of science degree in nursing to become a registered nurse in one year. LPN to RN bridge programs award credit to practical nurses who have completed an accredited program and hold a current license to practice as a practical nurse. Admission to the second year of the program is available after you complete a transition course to assess your understanding of fundamental nursing concepts.
Metropolitan Community College
Licensed practical nurses applying for admission to the Associate Degree Nursing program at Metropolitan Community College may receive up to 30 hours of credit for their prior education and experience and commence training in the second year of the program. LPNs accepted into the program must hold a current and unencumbered license in Nebraska or Compact state and will complete the requirements for the associate degree in three quarters. The second-year coursework will build on the foundation provided in the practical nursing program. It will include theory and practical hands-on training for core nursing courses designed to build critical thinking, clinical judgment, evidenced-based research, and communication skills. Graduates of this program are eligible to write the National Licensure Examination (NCLEX-RN) for licensure as a registered nurse.
Program Outline
Quarter credits: 73
Duration: 3 quarters
Method of instruction: Traditional
Course titles:
General Education Courses – English Composition I, English Composition II, Human Growth and Development, Intermediate Algebra, Microbiology, Human Anatomy and Physiology I, Human Anatomy and Physiology II, Chemistry, Human Relations Skills, Information Systems and Literacy
Core Courses – Adult Nursing IV, Adult V, Professional Role of the Nursing II, Mental Health Nursing II, Family Nursing II, Concepts of Health Assessment and Therapeutic Interventions II
Admission criteria:
Submit a completed application form through an MCC academic advisor
Take and pass the general education courses with a grade C or higher and a GPA of 2.9 or higher
Provide a copy of high school diploma/transcript or GED
Submit an unofficial MCC transcript with the application
Must be in good standing in the MCC's PN program and be scheduled to graduate on time
Must have a minimum MCC cumulative GPA of 2.0
Provide copies of immunizations – Varicella, Tetanus, MMR, Hepatitis B, TB, and current flu shot
Must possess a current license for Nebraska or compact state as a practical nurse – submit official verification from the state
Must have current Healthcare Provider or Professional Rescuer CPR certification
Complete the medical exam form – completed by a healthcare provider
Take and pass the TEAS with a score of 50 percent or higher
Program Cost:
Tuition costs $66 per credit hour for Nebraska residents. Other expected costs include textbooks, uniforms, background check, CPR certification, insurance, and health requirements.
Website: https://www.mccneb.edu/
Address: P.O. Box 3777, Omaha, NE 68103-0777
Phone: 531-622-2400
Toll-Free: 800-228-9553
NCLEX-RN Pass Rate: 88.51%
Southeast Community College
The LPN to RN program option at Southeast Community College leads to an Associate Degree Nursing (ADN). The program is designed to help qualified practical nurses gain the additional skills and knowledge to sit for the licensure exam to advance from LPN to RN. Advanced placement will be available for those who have earned an LPN Diploma and hold an active license and seeking an RN degree. They will complete a total of 56.5 credit hours including core nursing courses, general education requirements, and prerequisite courses. Graduates will be eligible to sit for the NCLEX for Registered Nurses. Full-time and part-time program options are available.
Program Outline
Semester credits: 56.5
Duration: 2 semesters
Method of instruction: Traditional
Course titles:
General Education Courses – Speech Communication, Written Communication, Critical Thinking and Problem Solving, Human Anatomy and Physiology I, Human Anatomy and Physiology II, Analytical, Quantitative and Scientific Reasoning, Chemistry and the Citizen or General Chemistry I, Introduction to Sociology or Diversity in Society, Pathophysiology through the Lifespan, Nutrition for the Healthcare Provider
Core Courses – Transition for the LPN to AD, Pharmacology for Nurses, Assessment, Medical Surgical Nursing, Medical Surgical Nursing Clinical, Pediatric Nursing, Pediatric Nursing Clinical, Obstetrics and Gynecological Nursing, Obstetrics and Gynecological Nursing Clinical, Advanced Medical Surgical Nursing, Advanced Medical Surgical Nursing Clinical, Mental Health Nursing, Mental Health Nursing Clinical, Leadership in Nursing, Leadership in Nursing Clinical
Admission criteria:
Attend a virtual information session
Meet with a Health Sciences Advisor
Submit test results indicating eligibility to take College Algebra
Complete a digital resume – providing the requested experiences in healthcare
Submit a completed program application
Submit a copy of your current American Heart Association Basic Life Support CPR card
Submit a completed Health Statement to the Health Sciences Division
Must have active unencumbered Nebraska LPN license or Active unencumbered Nurse Licensure Compact (NLC) state LPN/LVN license
Submit documentation of flu vaccination
Take and pass the HESI admission assessment and provide printed results
Complete a satisfactory criminal background check – students are responsible for the $45 background check fee
Submit to an initial drug and alcohol screen
Take and pass the general education courses with a grade C or higher and a GPA of 2.5 or more
Take and pass the science courses with a grade C or better and a GPA of 2.75 or greater
Students must have a laptop computer for the program
Program Cost:
The estimated cost of the program is $11,261 including fees. Students should anticipate additional costs for textbooks, supplies, admission requirements, insurance, uniforms, background check and CPR.
Website: https://www.southeast.edu/
Address: 4771 W. Scott Rd., Beatrice, NE 68310
Phone: 402-228-3468
NCLEX-RN Pass Rate: 89.23%