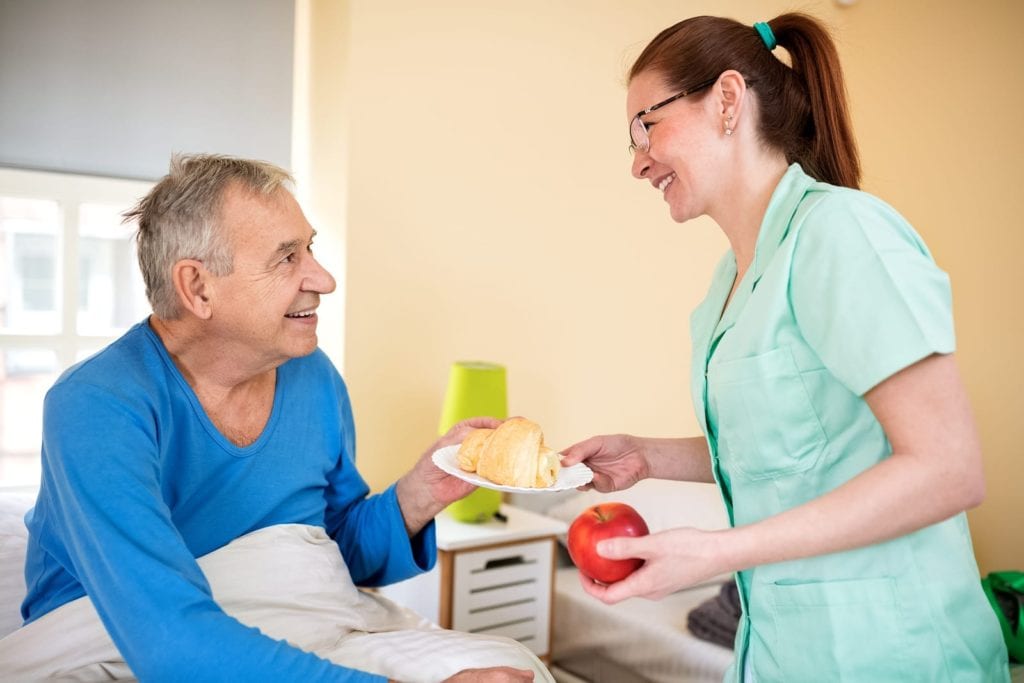 Vocational Nurses are noble professionals who care for patients in a variety of healthcare settings under the direction of a registered nurse. There is a demand for capable nurses, especially in long-term care. If you're considering a career in this profession that promises stability and rewards, you must have certain characteristics that include commitment, accountability, flexibility, discernment, and a desire for personal growth. Licensed Vocational Nurses (LVNs) responsibilities are complex. As such a minimum of one year's training is required to prepare for the role. Their duties include but are not restricted to wound care, collecting samples for testing, running tests, creating and implementing patient care plans, updating patient charts, supervising CNAs and other health care professionals, administering medications, and changing IV fluids.
Apart from the critical care tasks, they also ensure patients' safety and emotional wellbeing. They achieve this by communicating vital information to patients and their families, lifting their moods when they are down, lending a helping hand when needed, and offering words of comfort. LVNs also hold patients' lives in the balance. They can observe patients' closely to spot adverse reactions to treatments and perform interventions alongside registered nurses or physicians. They offer counsel to patients and their families on the prevention of diseases and the maintenance of good health.
Make sure the Vocational Nursing program that you choose is approved by the California Board of Vocational Nursing and Psychiatric Technicians (BVNPT). Graduates will be eligible to sit for the NCLEX for Practical Nurses for licensure in the State of Texas. According to the Bureau of Labor Statistics, employment opportunities for LVNs are expected to grow 12 percent by 2026. Demand for LVNs is primarily in nursing homes, extended care facilities, private homes, and hospitals.
South Plains College
The Vocational Nursing Program at South Plains College Levelland Campus prepares students to meet the requirements for licensure as a Licensed Vocational Nurse by the Texas Board of Nursing. The one-year program is challenging and time-consuming to prepare students for the complexities of nursing – as such part-time or full-time work is not recommended. Graduates will have the skills, knowledge, and tenacity to care for patients under the direction of a registered nurse. The program admits new students once a year in the fall semester. Students must earn a minimum C grade in nursing courses to gain eligibility to sit for the licensing exam. A grade C translates to a score of 75%. Those who do not maintain a minimum score of 75 will be withdrawn from the program. Excessive absences will also result in dismissal from the program. The full-time program requires students to be present in the classroom or in the clinical setting 5 days a week. Students meet in the classroom from 8:00 am to 4:30 pm. The clinical times are 6:30 am to 3:30 pm – specialty rotations may meet earlier or later. The clinical days are Monday, Tuesday, and Wednesday. The program requires the exclusive attendance of the classroom and lab sessions during the first 12 weeks. Clinical sessions may commence after this time. Reliable transportation to the clinical sites is essential. The program runs for a full calendar year.
Admission criteria:
A high school diploma or GED equivalent
Complete the South Plains College admission requirements – admission to South Plains does not guarantee admission to the VN program
Take the TSI exam to secure an application to the program
Complete the prerequisite courses – Anatomy & Physiology for Allied Health, Vocational Nurse Concepts
Obtain and complete an application to the VN program
Provide official copies of high school transcripts/GED scores and college transcripts to the VN Department
Complete a criminal background check – once selected for admission to the program
Tuition per semester is approximately $1,381 for resident students to complete 15 credit hours. The cost does not include fees, textbooks, supplies, uniforms, and miscellaneous costs.
Vista College
The Vocational Nurse Diploma program at Vista College includes training in general nursing, health science, pharmacology, and physiology to prepare students for a career as a Licensed Vocational Nurse. Instructors will teach the academics and encourage the development of academic skills to prepare students for success on the NCLEX for Vocational Nurses. Upon licensure by the Texas Board of Nursing, students will be prepared to enter the fast-paced field of health by working in state and private hospitals, residential care facilities, physicians' offices, home health care agencies, and government-run agencies. The curriculum will cover 1185 hours of theory, lab, and extern hours or 73 quarter-credit hours. The hours are allocated as follows: 465 classroom hours, 180 lab hours, and 540 extern hours. Course titles include Introduction to Vocational Nursing, Anatomy and Physiology, Health Assessment, Nursing Terminology and Mathematics, The Older Adult, Pathophysiology, Medical Surgical Nursing, Pharmacology, Mental Health Nursing, Advanced Medical Surgical Nursing, Parent Child Nursing, and Vocational Nursing Capstone. Assessments given throughout the program will evaluate students' ability to provide the right level of care for patient populations, prevent injuries in practice, administer medication, perform wound assessments and wound care, evaluate clients with medical diagnoses, and work with other health care professionals to improve patient outcomes.
Admission criteria:
Be at least 17 years of age
Attend an interview with the Admissions Department
Sign the Enrollment Agreement and other enrollment documents
Provide official documentation of completing high school or GED equivalent
Pass the Test of Essential Academic Skills (TEAS) with a minimum score of 41.3%
Pass a criminal background check and drug screen – must be completed by the third Friday of the first term
Complete American Heart Association CPR certification
Complete the immunization requirements and maintain immunity for MMR, Varicella, Tuberculin testing (PPD), Hepatitis B, Tdap, and seasonal flu vaccination
The tuition of $27,500 does not include expenses for textbooks, supplies, uniforms, licensure exam, CPR, criminal background check, drug screen, and immunizations.
Address: 4620 50th St, Lubbock, TX 79414
Phone: 806-553-2256
NCLEX-PN Pass Rate: 83.40%