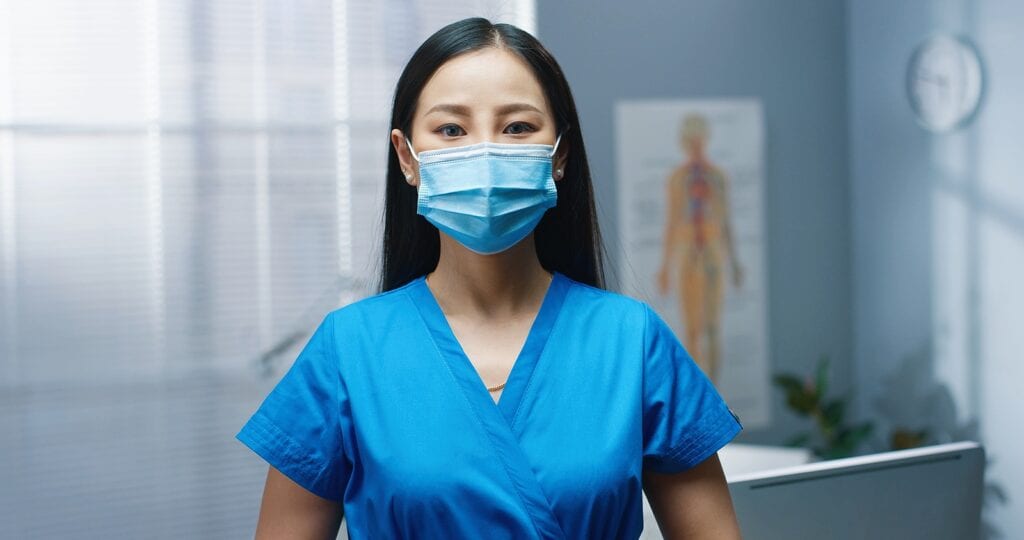 The California Board of Vocational Nurses and Psychiatric Technicians (BVNPT) defines a Vocational Nurse as "an entry-level health care provider responsible for rendering basic nursing care." Vocational nursing is an excellent career choice if you want to get started on a career in nursing is the fastest time possible. LVN programs cover a period of 12 to 18 months and will help you to develop skills and competencies to care for clients under the direction of a registered nurse or physician. Although you may have an active role in patient care activities, such as administering medications, checking vital signs, monitoring patients' health, and updating records, your role will have limits. Fortunately, once you've obtained your license to practice and gained some experience in the field, you can enroll in a registered nursing program to earn the RN credential. LVN-to-RN and LVN-to-BSN transition programs will provide some credit for your education and experience. Thus, you'll complete the requirements much sooner and make career advancement a reality.
City College of San Francisco
The Licensed Vocational Nursing program at the John Adams Center of the City College of San Francisco leads to a certificate in vocational nursing. The curriculum covers 40.5 units of college credits. Training will be conducted in the classroom, lab, and off-campus clinical facility. Course topics include Fundamentals of Vocational Nursing, Basic Medical Surgical Nursing Lecture and Lab, Adult Medical-Surgical Nursing I and II Lecture and Lab, Mental Health Nursing, Concepts in Community Health Nursing, Maternity Nursing, and Advanced Medical Surgical Nursing Lecture and Lab. The program is accredited by the California Board of Vocational Nursing and Psychiatric Technicians so graduates will be eligible to take the state exam to become a licensed vocational nurse. The program is offered on a full-time schedule only. The duration is three semesters (18 months).
Admission criteria:
Must complete an application to the Vocational Nursing Program
Attend a mandatory program orientation – orientations last approximately two year and will cover the steps required for admission to the program
Submit official high school transcript from an official US accredited school showing completion of the 12th grade or GED or US high school equivalent
Provide documentation of completing English-1A and Math-40 or higher with a grade C or higher
Must have an overall GPA of 2.5 in Science and 2.0 on English-1A
Complete the prerequisite courses or acceptable equivalent with a grade C or higher – must be completed within 5 years prior to enrollment. Prerequisites: Anatomy and Physiology, Pharmacology, Nutrition, and Child Growth and Development
Must be 18 years of age or older
Complete the College Admission Procedures upon acceptance to the program
Complete a physical exam and provide proof of immunity for Hepatitis B, Varicella, MMR, annual Influenza, Tdap, and TB
Must have a current CPR card – Basic Life Support (BLS for Provider) for adult, children, infants
Purchase uniforms from the school's designated vendor
Complete background check and drug screen
Attend a mandatory New Student Onboarding Orientation
Tuition costs $1,863 for resident students. Additional costs for books, uniforms, background check, certification, equipment, CPR, drug screen, and immunizations are the student's responsibility.
Website: https://www.ccsf.edu/
Address: 50 Frida Kahlo Way, Cloud Hall 119 (1st Floor), San Francisco, CA 94112
Phone: 415-239-3200
Fax: 415-239-3065
NCLEX-PN Pass Rate: 93%
Unitek College
Unitek College's Vocational Nursing program is approved by California's Board of Vocational Nursing & Psychiatric Technicians. Students will benefit of 1620 instructional hours of theory and hands-on training – 660 hours in the classroom and 960 hours of supervised patient care experiences. Unitek provides an environment for interactive learning with projectors and screens for presentations, patient care stations that simulate hospital wards, storage cabinets in the labs that are filled with blood pressure cuffs, scales, IV poles, and adult and pediatric mannequins, all to heighten students' learning experience. The curriculum includes classroom and clinical experiences in medical-surgical nursing, practical nursing concepts, obstetric nursing, pharmacology, mental health nursing, pediatric nursing, clinical nutrition, laws and ethics, communication and interpersonal relationship, leadership skills, and trends and issues in nursing. Graduates will be eligible to sit for the NCLEX-PN licensure exam. They can also apply to complete the Associate of Science in Vocational Nursing offered at Unitek. Classes meet Monday through Friday from 8:00 am to 4:00 pm.
Admission criteria:
Attend a career planning session and admissions interview
Submit official high school transcripts or GED equivalent
Take and pass an entrance assessment exam
Submit an application for admission
Sign the Enrollment Agreement
Obtain a clear background check
Must provide valid US identification and social security card
Complete the VN PRQ courses within 12 months prior to the scheduled start date of the VN program
Complete the physical exam requirements including immunizations and TB testing
Must have current CPR certification – BLS for Healthcare Providers from the American Heart Association
Must be at least 18 years of age on or before the start of clinical rotations
The program cost of $33,352 includes tuition, textbooks, registration fee, supplies, lab fee, program fees, STRF, and technology fees. The prerequisite courses cost an additional $1,656.
Gurnick Academy
The Vocational Nurse Program at Gurnick Academy leads to a Vocational Nursing Diploma. The training emphasizes the principles of nursing that will enable students to provide competent care to patients of all ages, apply their knowledge of disease conditions to prevent, treat, care, and rehabilitate clients, and under theory role as a vocational nurse as compared to the rest of the medical team. The curriculum covers a total of 1,570 instructional hours including 954 hours at a clinical facility. Course topics include fundamentals of nursing, anatomy and physiology, clinical nutrition, medical surgical nursing, pharmacology, obstetric nursing, pediatric nursing, psychiatric nursing, and preparation for NCLEX. New students are admitted two times per year at the San Mateo campus. Morning and evening schedules are available. Morning classes meet Monday through Friday from 9:00 am to 2:00 pm. Evening classes meet from 5:00 pm to 10:00 pm. Clinical times are 6:30 am to 3:30 pm and 2:30 pm to 11:30 pm respectively. The duration of the program is 13 months.
Admission criteria:
Must have a high school diploma from an accredited high school or GED
Must be at least 18 years of age
Take and pass the entrance exam with the minimum score required – 16
Comply with the school's requirements for immunizations, health screening, background check, and CPR/First Aid
Must have the ability to read and write English
Attend an interview with the VN program coordinator
Complete the Essential Medical Bioscience prerequisite course with a grade C or better
Complete the Distance Education Questionnaire
The total program cost of $34,793.50 includes STRF, registration fee, books, and tuition. The tuition for the prerequisite courses is $1,900.
Website: https://www.gurnick.edu/
Address: 2121 South El Camino Real, Building B-200, San Mateo, CA 94403
Phone: 1-877-GURNICK
NCLEX-PN Pass Rate: 73%