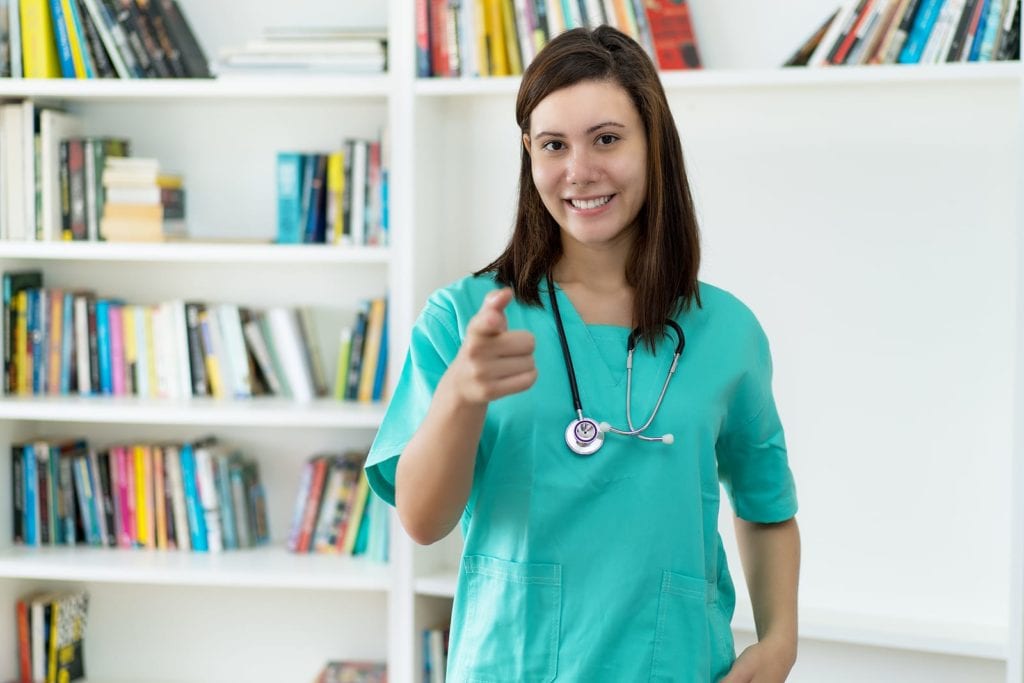 Licensed Practical Nurses provide hands-on care to patients under the supervision of Registered Nurses (RNs) and physicians. They facilitate basic bedside care for patients in acute and long-term care settings. LPNs advocate for the promotion of individual and community health, educate patients on the prevention of illness and injury, assist in rehabilitative care, and assist families as they endure a range of emotional, physical, cultural, and mental experiences during patients' recovery.
LPNs work closely with and are directed by registered nurses to create, implement and assess patient care plans. They work round-the-clock, observing patients and charting their observations to help physicians make accurate diagnoses and propose treatment plans to restore health. A nurse's attention to detail, compassion, and advocacy have saved many lives as they detect early warning signs of an impending crisis and raised an alarm to the health care team. Nurses in Colorado can administer IV fluids and medications with additional training.
Pueblo Community College
The practical nursing program offered by Pueblo Community College teaches skills of direct patient care that graduates will be able to use in various health care settings. The curriculum will cover theoretical and applied instruction in the classrooms, simulated labs, clinical settings. Course topics include pharmacology calculations, alterations in adult health, practical nursing arts and skills, pharmacology for practical nursing, application of practical nursing arts and skills when caring for adult patients, application of adult health, basic assessment for the PN, basic concepts of mental health nursing, advancement into practical nursing, basic concepts of maternal-newborn nursing, basic concepts of pediatric nursing, basic concepts of geriatric nursing, and advanced applications in adult health. The certificate program covers 43 credits including prerequisites. Prerequisite courses are English Composition and Basic Human Anatomy and Physiology. Graduates will be eligible to take the NCLEX for licensure as a practical nurse. The day-time only program can be completed in two semesters.
Admission criteria:
Complete the two prerequisite courses with a grade C or better and a minimum GPA of 2.5 – English Composition and basic human anatomy and physiology
Complete the CNA coursework within the Colorado Community College System or have an active Colorado CNA certification
Take and pass the TEAS version 6 with a score of 56% or higher – exam must be taken within 12 months prior to the application
Submit a completed online application
Must pass a background check and drug screen
Must have current immunizations – TB, tetanus, measles, hepatitis B, varicella, and flu
Must have current CPR for Health Professionals certification
The program cost is $11,098.65 for resident tuition without College Opportunity Fund and $9.378.65 with COF. Other costs include malpractice insurance, ATI Complete plus testing curriculum, lab kit, uniforms, books, nursing shoes, nametags, stethoscope, watch with a second hand, state board exam fee, pinning ceremony, background check, drug screen, immunization tracker, and school pin.
Website: https://www.pueblocc.edu/
Address: 33057 Hwy. 160, Mancos, CO 81328
Phone: 970-564-6200
NCLEX-PN Pass Rate: N/A
PIMA Medical Institute
The practical nursing program at PIMA Medical Institute helps students develop professional skills and personal traits to function as entry-level practical nurses in various health care settings. Students will gain knowledge of anatomy and physiology, pharmacology, nursing theory, growth and development, and caring for patients across the life span. The curriculum covers 44 credits hours – 488 theory, 168 lab hours, and 405 clinical hours. Course topics include medical terminology, nutrition, strategies for PN success, introduction to nursing and pharmacology, elder care and nursing theory, adult medical and surgical community health nursing theory, pharmacology – intravenous therapy, maternal child nursing theory, role transition, and clinical foundations of nursing. Graduates will receive a certificate of completion and will be eligible to take the NCLEX-PN. Classes meet Monday through Friday from 1:00 pm to 5:00 pm or 8:00 am to 12:00 pm for 48 weeks.
Admission criteria:
Submit an application for admission to PIMA
Provide verification of completing high school or GED
Applicants under the legal age must submit written approval from a parent or guardian
Meet with an admissions representative
Take and pass the entrance exam
Complete a criminal record check and drug screen
Complete the vaccination requirements – TB, tetanus, measles, hepatitis B, varicella, and flu
Must have current CPR for Health Professionals certification
The program cost of $25,261 includes tuition, registration fee, technology fee. textbooks and uniforms. Other costs include uniforms, shoes, nursing kit, state exam, background check, drug screen, CPR certification, insurance, nursing pin, graduation costs, and transport to the clinical sites. Financial aid is available for eligible students.
Website: https://pmi.edu/
Address: 13750 E. Mississippi Avenue, Aurora, CO 80012
Phone: 800-477-PIMA
NCLEX-PN Pass Rate: 70%
Emily Griffith Technical College
The Emily Griffith Practical Nursing program teaches students how to give direct patient care in a multi-disciplinary healthcare setting. Theory and practical activities include comprehensive preparation for success on the NCLEX-PN. The program also includes IV Therapy for LPNs, so graduates will be eligible for IV certification by the State Board of Nursing. The curriculum includes 16 nursing courses, covering 37.5 credit hours designed to fulfill the Student Learning Outcomes and Program Outcomes at Emily Griffith. Course topics are Alterations in Adult Health I, Basic Health Assessment for the Practical Nurse, Practical Nursing Arts and Skills, Pharmacology for Practical Nursing, Advancement into Practical Nursing, Basic Concepts of Maternal-Newborn Nursing, Basic Concepts of Pediatric Nursing, Basic Concepts of Mental Health Nursing, Basic Concepts of Geriatric, Application of Practical Nursing Skills, and IV Therapy for LPNs. Prerequisite courses are medical terminology and anatomy and physiology. Day and evening schedules are available for students' convenience. The evening program meets Tuesdays and Thursdays from 5:00 pm to 9:00 pm for 18 months. The daytime program meets Mondays through Thursdays from 7:30 am to 4:30 pm for 11 months.
Admission criteria:
Must have a high school diploma or GED
Complete the prerequisite courses with a grade of C or better – must have completed within the last 7 years
Complete TABE or EdReady admissions exam
Submit official transcripts from all other colleges attended
Must have a current CNA or MA certificate
Submit documentation of annual TB test or chest x-ray within the past 5 years
Submit documentation of MMR, varicella, and hepatitis B
Must have current American Heart Association Basic Life Support CPR card
Provide proof of annual seasonal flu vaccine
Complete a satisfactory background check and 10-panel drug screen
Must have and maintain professional liability insurance
The estimated cost of the program is $11,701. Expenses for books, supplies, and fees are not included to the cost.
Website: https://www.emilygriffith.edu/
Address: 1860 Lincoln St 3rd floor, Denver, CO 80203
Phone: 720-423-4700
NCLEX-PN Pass Rate: 90.24%