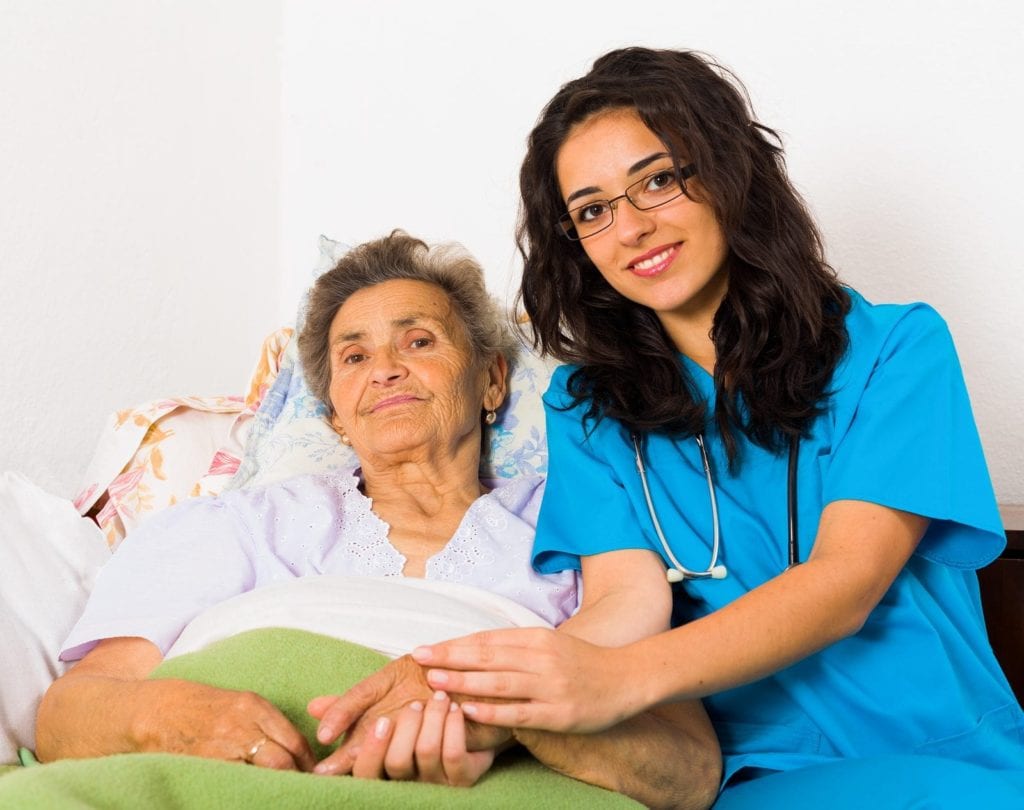 According to the U.S. Department of Labor Statistics, employment opportunities for Licensed Vocational Nurses is expected to grow by 25 percent through the year 2020. The projected growth is much faster than the average for all occupations and is a result of the long-term care needs of the rising elderly population and an overall increase in demand for healthcare services. Retiring nurses will leave a gap in the industry, providing even more opportunities for new VN graduates. LVN schools in California equip student nurses with the skills and competencies to gather information from patients, monitor their progress, and report adverse conditions and reactions to registered nurses and physicians. Healthcare opportunities are available in home health, long-term care, outpatient settings, and hospitals.
City College of San Francisco
The City College of San Francisco's Vocational Nursing Program prepares students for state licensure. Upon completion of the three-semester program, graduates will have the skills and knowledge needed to work in acute care, long-term care, home health care, physicians' offices, and health centers. The course curriculum, approved by the Board of Vocational Nursing and Psychiatric Technicians, emphasizes the critical thinking concepts and principles that will serve as the foundation for advanced courses in nursing and behavioral sciences. Applicants must be 17 years or older in good physical and mental health. The school requires interested persons to attend a mandatory information session, provide evidence of high school completion or GED, file an application with the VN department after admission to City College, take the placement test in English and Mathematics, and complete prerequisite courses in anatomy and physiology. Acceptance is based on the applicant's prior education and availability of space. Upon acceptance to the program, students must submit a current CPR card, physical examination report, proof of immunity, background check and drug testing. The average cost of tuition for California residents is $2,300 plus $1,157 for textbooks and materials.
Unitek College
Unitek College's Vocational Nursing program includes classroom instruction, hands-on lab, and clinical experiences where students have the opportunity to practice key skills. The school offers certification and associate degree options for vocational nursing students. Course topics include fundamentals of nursing, anatomy and physiology, clinical nutrition, medical-surgical nursing, pharmacology, obstetric nursing, pediatric nursing, psychiatric nursing, and preparation for the NCLEX. To qualify for enrollment, applicants must complete a career planning session and admissions interview, pass an entrance assessment test, sign the enrollment agreement and complete arrangements for financing their tuition. The course fee of $36,294 includes textbooks, lab fees, workbooks, uniform, employment services, lab bag, and medical equipment. Unitek also pays for the state board registration and livescan fingerprinting.
Address: 257 Longford Drive #5, South San Francisco, CA 94080
Phone: 650-871-0701
NCLEX-PN Pass Rate: 74%
Gurnick Academy of Medical Arts
The Vocational Nurse program at Gurnick Academy of Medical Arts is a 13-month intensive program that prepares students for the NCLEX. The school offers day and evening classes, experienced instructors, modern facilities including a fully equipped patient care lab with hospital beds, interactive simulation mannequins and anatomical models, and extensive clinical education at hospitals, nursing homes, and other healthcare facilities. The clinical component of the program correlates with the didactic and laboratory training to prepare students for a career as a Vocational Nurse. Applicants must first meet with the admissions advisor to review program disclosures and requirements, make arrangements for financial aid, pay applicable fees, submit high school transcript or GED scores, submit official age, pass the entrance exam, complete immunization, health screening, and background check requirements, and submit CPR card. The total program cost is $31,028 including tuition, textbooks and materials, uniform fee, library fee, registration, background check, drug screening, NCLEX application fee, HESI testing, and fingerprinting.
Address: 2121 South El Camino Real, Building C-200, San Mateo, CA 94403
Phone: 650-685-6616
NCLEX-PN Pass Rate: 66%