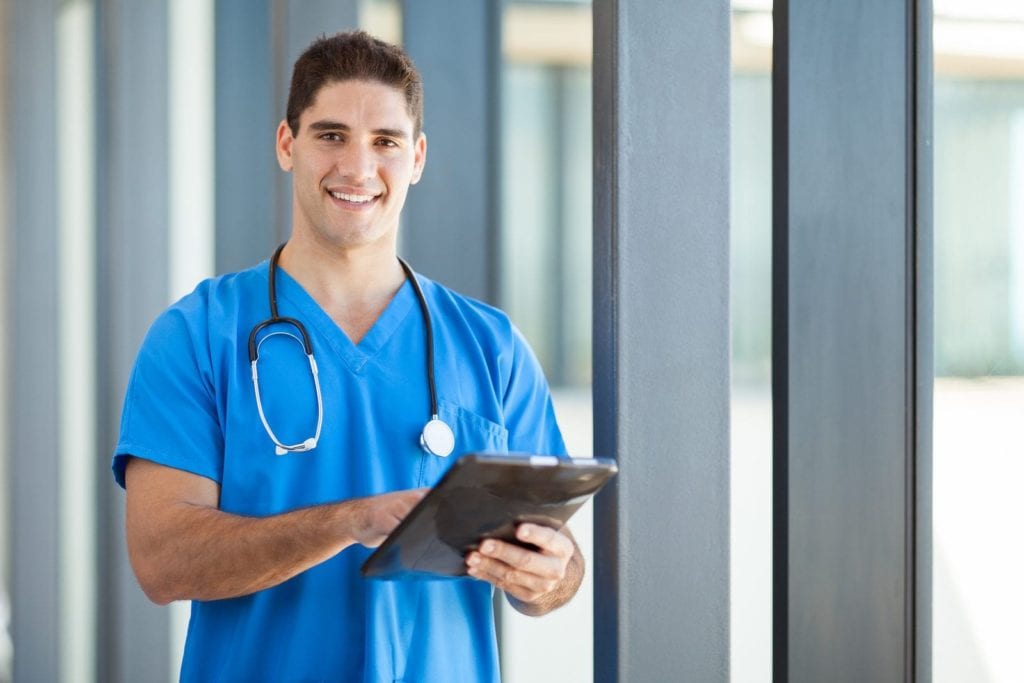 Doctors, technicians, and other licensed staff play a vital role in improving patient experience in the healthcare system. However, as front line staff involved in the day to day bedside care of patients, nurses are the key drivers of quality care. To be successful in licensed practical nursing, your commitment to quality patient care should go hand in hand with the expertise gained in practical nursing programs. LPNs manage patients' physical needs to promote healing. However, it is the time spent one-on-one with the patient, offering compassionate words and learning about their hopes and fears, that improves the quality of direct care. LPNs have the opportunity to spend more time with patients than their registered nurse supervisors who may be obligated to complete the administrative work necessary for patient care. The time spent at patients' bedside provides the opportunity to monitor reactions to treatment and medication and report to seniors when necessary. While employment opportunities for LPNs are on the decline in hospitals, the long-term care needs of the elderly population contribute significantly to the growth of employment for LPNs in assisted living facilities, long-term care facilities, and patients' homes.
Wallace State Community College
Experienced nurse instructors at Wallace State prepares students for a career in nursing using a combination of classroom and clinical experiences. Students will spend approximately 15 months in the classroom and clinical settings, learning to identify the scientific principles that are integral to safe and effective nursing care. Graduates of the Alabama Board of Nursing approved program are eligible to take the NCLEX for state licensure as a licensed practical nurse. The program has also been approved for candidacy status by the Accreditation Commission for Education in Nursing (ACEN). Admission to the competitive program is based, in part, on a point system, which includes the applicant's GPA in biology, math, psychology, and English. Applicants also gain points for holding an unencumbered license in a medically related field. A physical exam, proof of required immunizations or screening tests including a TB skin test, malpractice and accident insurance, documentation of CPR certification, random drug testing, a criminal background check, photo identification, and standardized testing are some other requirements for enrolling in the program. Tuition costs $7,000 for in-state students plus $1,500 for books and clinical supplies.
Gadsden State Community College
Gadsden State Community College equips practical nursing students with the skills to enter the health care industry as entry-level nurses. Graduates will earn a Certificate in Practical Nursing that will make them eligible to take the NCLEX-PN licensing exam. The school accepts enrollment in the fall and spring semesters. Students entering in the spring semester will complete the requirements in three semesters instead of the usual four semesters. Applicants must secure admission to the college, possess a minimum 2.5 GPA on completed coursework with clear academic status at GSCC, official transcripts of all post-secondary coursework or high school transcripts, meet the college reading requirements, obtain an official score on the TEAS version V, and submit an application to the nursing department by the admission deadline. The school utilizes a state-approved point system to rank eligible students and determine admission. Students must complete a total of 49 credits to qualify for the degree. Course topics include English composition, anatomy and physiology, fundamentals of nursing, health assessment, introduction to pharmacology, maternal child nursing, role transition for the practical nurse, psychosocial nursing, and adult and child nursing. Tuition is $9,986 for three semesters plus $3,420 for uniform, liability insurance, lab supplies, nurse's pin, drug screen/background check, graduation fee, state application and testing fees, health insurance, books, and annual physical and immunizations.
J.F. Drake State Community and Technical College
The mission of the practical nursing course at Drake State Community College is to provide the knowledge, skills and attitudes students need for licensure as a practical nurse. The comprehensive training combines classroom theory with clinical practice to produce safe and competent practitioners. Full-time students complete the program in two semesters, plus a summer session, to earn a certificate that qualifies them to take the NCLEX-PN for state licensure. Entry requirements include unconditional admission to the college, a completed application to the nursing department (submitted on time), a minimum 2.50 cumulative GPA in the last 24 credit hours taken, a minimum 2.5 high school GPA (for students with no prior college coursework), a score of 76 or higher on the COMPASS reading exam, good standing with the college, and eligibility for English 101 and Math 116. Students accepted into the program must obtain criminal background clearance, TB clearance, complete a drug screen, and maintain current CPR certification. Students must successfully complete 54 credit hours to graduate from the program. The cost of completing the program's 54 credits is approximately $7,720 plus additional for books, supplies, insurance, and fees.
Calhoun Community College
The practical nursing course at Calhoun Community College comprises of 1101 contact hours and 49 credit hours. Instructors use lectures, demonstrations, and interactive workshops in the classroom and lab to prepare students for hands-on experiences in a clinical setting. Throughout the supervised clinical practicum, students observe medical teams at work and have opportunities to care for patients using the technical skills and knowledge acquired in the classroom. The curriculum in both settings comprises of fundamentals of nursing, human body structure and function, mental health concepts, maternal child nursing, medical surgical nursing, role transition, anatomy and physiology, psychology, health assessment, pharmacology, leadership and management, and role transition. Admission standards for the program include a minimum 2.5 high school GPA, good standing with the college, eligibility for English 101 and Math 116, a passing score on the TEAS, submission of a completed application to the nursing department after obtaining unconditional admission to the college. Students accepted into the limited entry program must consent to a criminal background check, drug screen, and TB test, and submit document of requirement immunization and CPR certification. The total estimated cost of attendance is $12,656.
Northeast Alabama Community College
Graduates of the practical nursing program at Northeast Alabama Community College are eligible to take the national exam for licensure as a licensed practical nurse. Admission to the competitive course is selective and limited to eligible candidates who submit their applications on time. To qualify for graduation, students must successfully complete the program's 49 credit hours, which include instruction in natural science and math, mathematical applications, health assessment, maternal and child nursing, role transition, psychosocial nursing, adult nursing, introduction to pharmacology, adult child nursing, and leadership and management. In addition to the classroom and clinical course requirements, students must develop and demonstrate the motor skills, mobility, vision, and hearing necessary to succeed in a medical environment. The deadline for submitting an application to the nursing department is June 1.
Get Your Degree!
Find schools and get information on the program that's right for you.
Powered by Campus Explorer