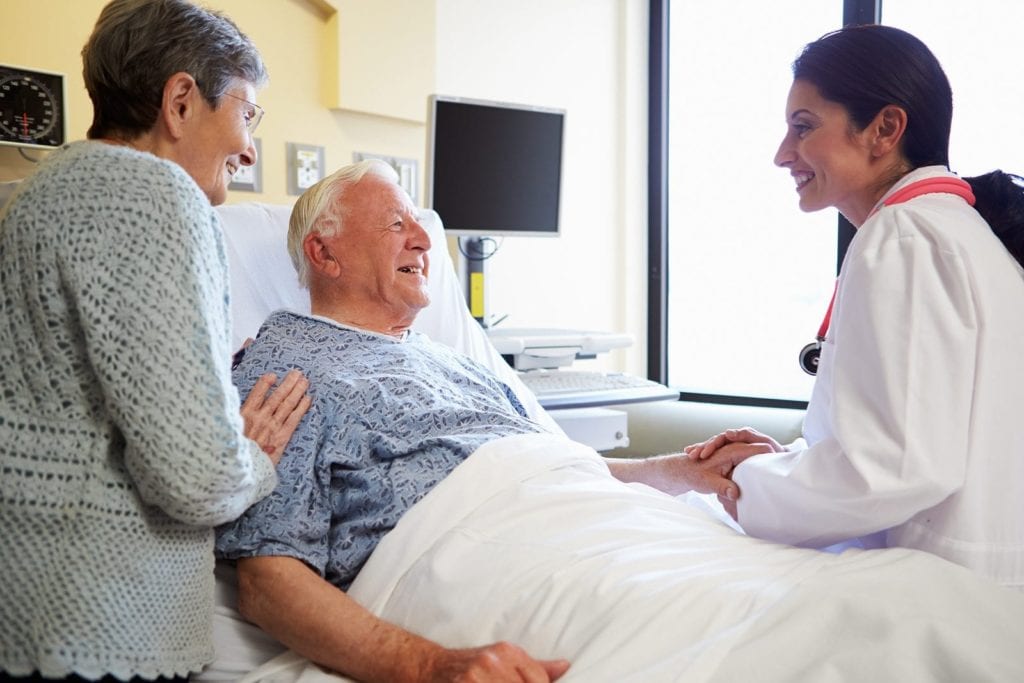 Nursing is an art and a science. Licensed practical nurses use their acquired competencies to evaluate patients, perform tests, and interpret the results of those tests. But their duties go beyond the physical as they also attend to patients' mental, emotional, and spiritual needs in a holistic approach to healing. LPNs care for those who are physically or mentally ill under the guidance of a registered nurse or physician. Therefore, apart from their technical abilities and specialized knowledge, they must be effective communicators and team players. Job opportunities for LPNs are expected to increase in the coming years as aging baby boomers increase the demands for health care in acute and long-term care settings. The median annual earnings for amounted to $33,970 in May 2014, with the highest 10 percent earning more than $46,270.
Grand Rapids Community College
The practical nursing at GRCC is a three-semester program that prepares students for the state board exam. The program is accredited by the Accreditation Commission for Education in Nursing. Students hoping to enroll in the program must obtain criminal background and drug clearance. Previous felonies or misdemeanors and a history of substance abuse could prevent a student from completing the program and obtaining the State Board's clearance to take the NCELX-PN licensure exam. GRCC's Nursing Programs are accredited by the Accreditation Commission for Education in Nursing as well as the Michigan Board of Nursing. Other eligibility requirements include a high school diploma or GED with a GPA of 2.0 and above, Accuplacer math scores, completion of academic foundational courses, and a score of 75% of more on the HESI A2 admission assessment. The program provides 44 credits to place graduates in advanced standing in a registered nursing program. The school accepts applications twice yearly – in the winter and fall semesters. Students must complete a pre-nursing semester before commencing core nursing courses. Classes meet four to five days a week. Topics in the curriculum include college writing, perspectives in nursing, medical-surgical nursing, psychological nursing foundations, family nursing, role adjustment, general psychology, general human anatomy and physiology, microbiology for health care, fundamentals of medical microbiology, role adjustment, and an introduction to the structure and function of the human body. Tuition for the program is $8,173 plus $544 for books and supplies.
Address: 143 Bostwick Ave Ne, Grand Rapids, MI 49503
Phone: (616) 234-4000
NCLEX-PN Pass Rate: 97.53%
Davenport University – Peter C. Cook Center
The Practical Nursing program at Davenport University has the approval of the Michigan Board of Nursing and is accredited by the National League for Nursing Accrediting Commission, Inc. The curriculum comprises of carefully selected theory and clinical practice to prepare students to meet the needs of patients in all age groupings. Class instruction covers topics in anatomy and physiology, composition, introductory psychology, algebra, introduction to health career seminar, foundations of nursing and critical thinking, pharmacology, nutrition in nursing, maternal and child nursing, nursing of adults, geriatrics in mental health, practical nursing leader and manager capstone, and human body structure and functions. Communication techniques play an integral part in the program to prepare graduates to serve as an advocate for patients and their families. The clinical practice is tied to the classroom instruction and takes place in nursing homes, clinics, and community hospitals. Students who successfully complete the program will be eligible to enter the career ladder in healthcare without losing any of the 46 credits earned. Graduates can take the Michigan Board of Nursing exam for licensure as a practical nurse or enroll in an ADN program to become a registered nurse. Tuition for the 18-month program is $29,213 plus $3,000 for books and supplies.
Website: https://www.davenport.edu/ 
Address: 45 Ottawa NW, Grand Rapids, MI 49503
Phone: (616) 233-2588
NCLEX-PN Pass Rate: 91.19%
Muskegon Community College
The practical nursing program at Muskegon Community College is a career ladder program that comprises of a practical nurse diploma and Associate Degree in Applied Science Nursing. Graduates also have the opportunity to enroll in the BSN program at Michigan State University. Students are eligible to write the NCLEX-PN exam to practice as a licensed practical nurse and the NCLEX-RN after completing the AAS degree. The admissions department considers applicants' academic record to determine admission to the competitive program. The AAS degree takes 90 weeks to complete. However, students can exit after completing the requirements for the LPN diploma. The schedule is full-time only, requiring students to take 8 to 12 credits per semester. Students are encouraged to take the general education courses before enrolling in the nursing course sequence. Applicants must pass a criminal background check and a drug screen and obtain CPR certification before admission to the program. Students exiting at practical nurse diploma will pay $7,375 for in-district tuition and $11,625 for out-of-district tuition.
Address: 221 S. Quarterline Rd, Muskegon, MI 49442
Phone: (231) 773-9131
Toll-Free: (866) 711-4622
NCLEX-PN Pass Rate: 100%