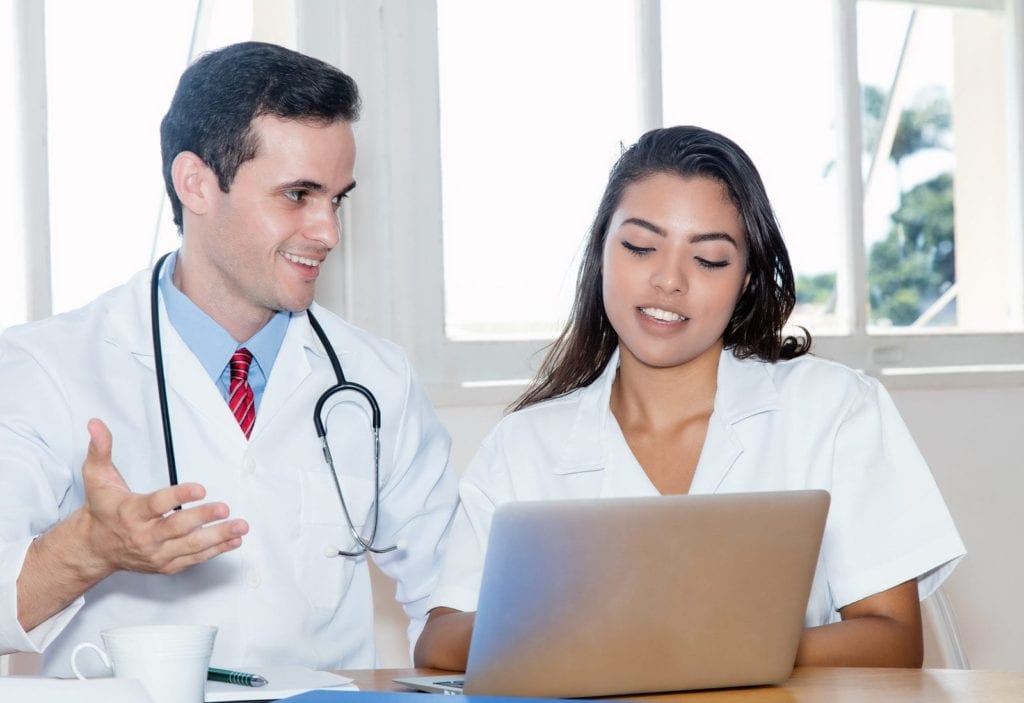 New healthcare models that rest on increasing education for nurses have created a conundrum for licensed practical nurses. The focus on better care for patients suddenly affected the positions of existing and new LPNs in acute care. As early as 2007, leading hospitals have sought to replace their licensed practical nurses with registered nurses. What do the changes mean for someone with interest in licensed practical nursing?
Despite the new trends in hiring, the profession survives. In response to the shortage of registered nurses, some employers are bringing LPNs back to the hospitals and encouraging them to continue their education through LPN to RN bridge programs. In other places, employers took the stance to keep their practical nurses but team them up with RNs to improve patients' experience and satisfaction. Those who have been denied hospital positions find a welcome spot in extended care where they take on huge responsibilities and earn the respect of their peers.
Licensed practical nurses have a wide scope of practice that exceeds that of CNAs and other unlicensed professionals. They are held to a higher standard based on their knowledge and ability to influence patient outcomes. If you desire to serve in this noble post, you can enroll in a licensed practical nursing program and complete the requirements for the licensure exam in just one year. But if your end goal is to become a registered nurse, the associate degree in nursing might be better option for two reasons: you would be qualified to take the registered nursing exam with just one additional year of study, and the credits will be transferable to a bachelor's degree in nursing (BSN) program if you decide to take your career to the next level.
Chattahoochee Technical College
Graduates of the Practical Nursing program at Chattahoochee Technical College will become safe practitioners in the delivery of care. They will be prepared to practice in multiple settings. The classroom theory is combined with clinical experiences to give students a well-rounded training in nursing as they develop sound judgment, communication, and critical thinking to respond to the unexpected. Students who successfully complete the program's 59 credits will receive a Practical Nursing Diploma to be eligible to take the NCLEX for licensure as a Practical Nurse. Course topics include Basic Physiology, Foundations of Mathematics, Structure and Function of the Human Body, Diet and Nutrition for Allied Health, Introduction to Pharmacology and Clinical Calculations, Nursing Fundamentals, Medical Surgical Nursing, Maternity Nursing, and Nursing Leadership. The program is designed to be completed in three semesters – not including the time to complete the prerequisite courses. Admission to the program is competitive. There is no waiting list.
Admission criteria:
Be 17 years or older
Meet all the admission requirements of the college
Enroll in the Health Care Assistant Certificate to complete the prerequisite courses
Take the ATI TEAS and achieve a minimum total adjusted score of 60.00. A student may take the test up to two times in a calendar year.
Attend an application session to receive and complete program application.
Students with the highest point value will be admitted to the program. Tuition for the 68-week program is $6,688 plus $2,500 for books and supplies.
Address: 980 South Cobb Drive, Marietta, GA 30060
Phone: 770-528-4545
NCLEX-PN Pass Rate: 98.70%
Georgia Piedmont Technical College
Adults who enroll in the Practical Nursing Program at Georgia Piedmont Technical College will receive top-notch training in the classroom, skills lab, and at clinical sites. Experienced and caring instructors will prepare students for success on the NCLEX-PN to qualify for licensure as a Licensed Practical Nurse. Students must complete 57 credit hours to receive a Practical Nursing Diploma. Course topics include Structure and Function of the Human Body, Diet and Nutrition for Allied Health Sciences, Introduction to Pharmacology, Nursing Fundamentals, Medical Surgical Nursing, Maternity Nursing, and Nursing Leadership. The program facilitates several clinical experiences that integrate theory and practice under the guidance of a clinical instructor.
Admission criteria:
Complete the prerequisite courses with a minimum grade C – Basic Algebra, Anatomy and Physiology, Basic Psychology, and Composition and Rhetoric
Attend an information session to receive the application packet and learn the program requirements and expectations
Take the TEAS V and obtain a passing score
Submit a satisfactory criminal background check and drug screen
Have a current photo ID and social security card
Submit a completed application and non-refundable application fee of $25
Have a high school diploma or GED
The top 28 students will be admitted on a point-based system. Tuition for Georgia residents is $7,033 plus fees. Books and supplies cost $1,500.
Address: 16200 Alcovy Road, Covington, GA 30035
Phone: (404) 297-9522
NCLEX-PN Pass Rate:98.61%
West Georgia Technical College
West Georgia Technical College prepares practical nursing students for the NCLEX for licensure as a practical nurse. Through interactive classroom sessions and skill-building sessions, students will learn how to provide competent and safe care in acute and long-term care settings. The curriculum is a unique mix of academic and occupational courses designed to increase knowledge and support the development of clinical nursing skills. Supervised patient care experiences provide real-world opportunities to delivery nursing care under the guidance of a clinical instructor. Students must complete the courses (60 credits) in sequence to receive a Practical Nursing Diploma. Licensure is dependent on the student's success on the NCLEX. Persons convicted of a felony or criminal may be denied the opportunity to take the licensure exam. Occupational courses include structure and function of the human body, diet and nutrition for allied health sciences, introduction to pharmacology and clinical calculations, nursing fundamentals, medical-surgical nursing, maternity nursing, and nursing leadership.
Admission criteria:
Based on competitive selection.
Have a minimum grade C on the prerequisite courses – ALHS, English, Math, and Psychology
Complete the PSB Health Occupations Aptitude Exam and earn a minimum raw score of 150
Complete physical exam and health history
A high school diploma or high school equivalent
Be in good academic standing
Hold current CPR certification
Tuition for the program is $6,736. Books and supplies cost $2,733. Financial aid is available for qualifying students.
Address: 200 Campus Drive, Newnan, GA 30263
Phone: (770) 755-7800
NCLEX-PN Pass Rate: 84.89%
Lanier Technical College
Lanier Technical College places practical nursing candidates in a Healthcare Assistant Certificate to complete the prerequisite courses before enrolling in the practical nursing. Students must obtain a grade C and a GPA of 2.5 on the Healthcare Assistant Certificate program to be admitted to the Practical Nursing Program. The duration of the program is 12 months after acceptance to the program.
Admission criteria:
Take and pass the ATI TEAS exam with a minimum score of 60 percent
A completed selective application for the Practical Nursing form
Obtain admission to Lanier Technical College
Apply for the Healthcare Assistant Certificate – declare Practical Nursing as the intended program
Complete the prerequisite courses
Fill out the Transfer Credit Request – of applicable
Complete AHA CPR certification
Complete First Aid certification through AHA or American Red Cross
The top 16 ranked students will be admitted to the program. Tuition costs $89 per credit hour plus expenses for insurance, technology, and institutional fees.
Website: https://www.laniertech.edu/
Address: Landrum Education Drive, Oakwood, Georgia 30566
Phone: 770-533-7000
Fax: 770-531-6328
NCLEX-PN Pass Rate: 94.67%