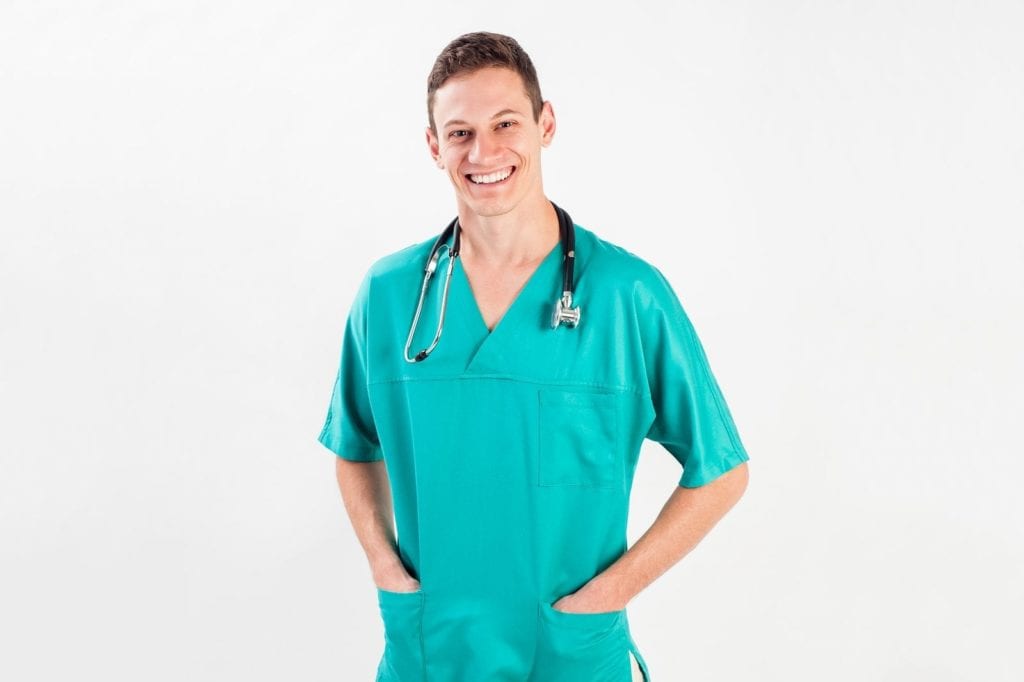 Licensed practical nurses care for those who are sick, injured, disabled, or convalescent under the guidance of a registered nurse or physician. They provide basic bedside care, performing duties, such as giving injections and enemas, taking vital signs, applying dressings, monitoring catheters, performing routine lab tests, feeding patients, recording food and fluid intake and output and reporting adverse reactions to senior medical personnel. Experienced LVNS may supervise certified nursing assistants and unlicensed personnel. LPNs, working in physicians' offices, may have some administrative responsibilities such as keeping records, making appointments, and other clerical duties. According to the Bureau of Labor Statistics, employment for licensed practical/vocational nurses is expected to grow by 22 percent through the year 2020. The growth rate is faster than the average for all occupations and is due in part to the healthcare needs of the senior population. Residential care facilities, such as assisted living centers and nursing homes are the largest employers of practical nurses.
Fairfax County Public Schools
The practical nursing program at Fairfax County Public Schools is designed for high school students and community adults. Applicants must be Virginia residents, possess a high school diploma or GED, and pass the pre-entrance TEAS-PN exam. Clinical requirements include criminal background clearance, drug screening, health insurance, and immunization records. Current high school students must present passing grades in algebra, biology, and courses related to health sciences to gain admission to the two-year high-school extended program. The curriculum for level I of the program includes medical terminology, nutrition, medical mathematics, anatomy and physiology, and growth and development to prepare students for the clinical instruction where students demonstrate advanced competencies in geriatrics, mental health, maternal child health, and medical-surgical nursing. Program tuition is $4,280 plus expenses for uniform, clinical supplies, CPR, drug screen and background check, TEAS-PN testing, graduation fees, and textbooks.
Website: https://www.fcps.edu/
Address: 8115 Gatehouse Road, Falls Church, VA 22042
Phone: (571) 423-3000
NCLEX-PN Pass Rate: 66.67%
Standard Health Care
The practical nursing program at Standard Health Care covers 1524 hours of classroom and clinical instruction covered in 254 days. Each applicant must be 18 years before starting the first day of classes, provide evidence of high school completion or GED, pass a criminal background check, pass the Wonderlic or other entrance exam with a score of 60 percent or more, and sign the enrollment agreement. The course curriculum includes basic science and nursing courses, such as anatomy and physiology, growth and development, pharmacology, fundamentals of nursing, introduction to nursing, medication administration, medical-surgical nursing, mental health and behavioral health, maternity-newborn nursing, gerontology nursing, and pediatrics. Students also benefit from 84 hours of NCLEX review. The total program cost of $10,750 includes books and supplies, uniform, registration and school fees, and other miscellaneous expenses.
Website: http://www.standardcollege.edu/
Address: 1073 W Broad St, Falls Church, VA 22046
Phone: (703) 891-1787
Fax: (703) 891-1789
Toll Free: (866) 627-5507
NCLEX-PN Pass Rate: 89.86%
Star College
The practical nursing program at Star College prepares students for the NCLEX-PN and employment as a practical nurse. The curriculum includes general education courses in addition to the core nursing curriculum covered in the classroom, laboratory and clinical components of the program. Graduates enjoy flexibility in their career choices as well as the option to pursue advanced study. Course topics include introduction to nursing, foundation of nursing skills, nutrition and diet therapy, pharmacology, anatomy and physiology, medical terminology, mental health nursing skills and concepts, medical-surgical nursing, maternal-newborn nursing, integrated concepts, and clinical practicum. The program offers 1350 hours of classroom and clinical instruction. Day, evening and weekend schedules are available. Tuition for the program is $16,505 plus $1,105 for books and supplies.
Address: 6066 Leesburg Pike, Falls Church, VA 22041
Phone: (703) 560-7701
NCLEX-PN Pass Rate: 43.33%