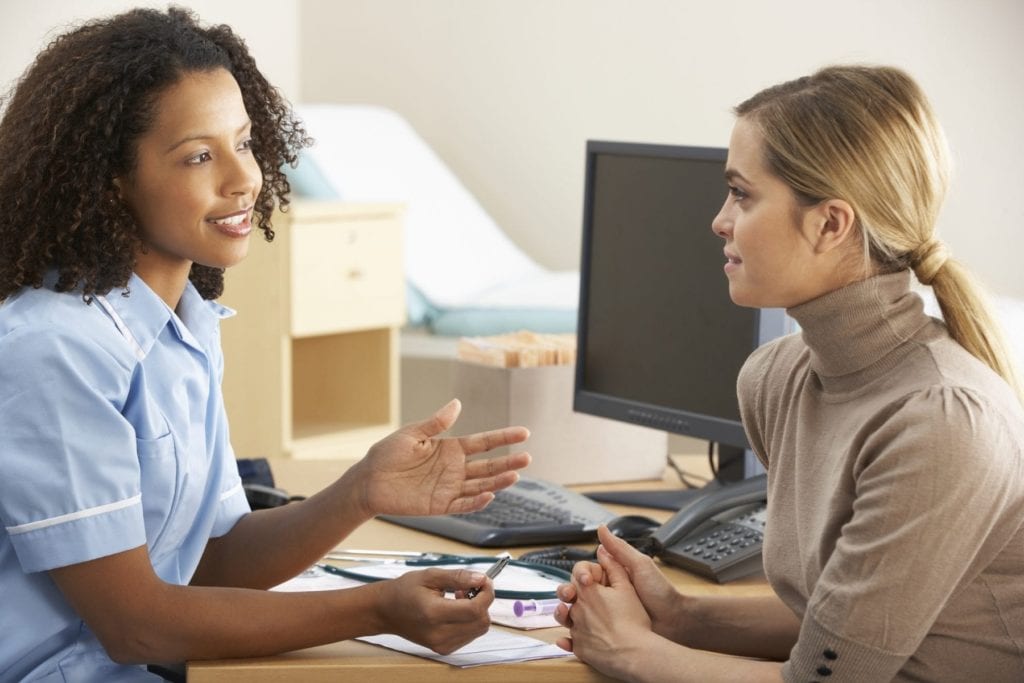 Licensed practical nurses' duties include the administration of medication and treatment within the framework of the patient care plan, the education of patients and their families, promotion of health, and the provision of restorative care under the direction of a registered nurse, dentist, or physician. They work in a variety of settings including home care, outpatient centers, long-term care facilities, hospitals, and physicians' offices. Due to stricter policies and calls for improving the educational preparation of the nursing workforce in hospitals, employment opportunities for LPNs within this setting is on the decline. Existing LPN employees are forced to return to school to enter registered nursing. New LPNs have better luck finding employment in long-term care where they may work as charge nurses, supervising certified nursing assistants, developing patient care plans, and administering medications.
Hunter Business School
The practical nursing program at Hunter Business School comprises of 1332 contact hours. It is offered as a day (11 months) and evening (14 months) program. Students receive the knowledge, skills, and attitude needed to work as a practical nursing. One half the program focuses on classroom theory while the other covers hands-on laboratory and a supervised clinical externship at a hospital, rehabilitation facility, or pediatric facility. Course topics include foundations of nursing, body structure and function, pharmacology and dosage calculations, adult health nursing, human growth and development, mental health nursing, childbearing, family, and pediatric nursing, community health nursing, and transition to nursing practice. The clinical experiences run concurrently with the topics covered in the classroom. Graduates are eligible to take the NCLEX-PN for state licensure. Applicants must meet the pre-entrance requirements, be at least 17 years, have proof of citizenship or permanent resident or eligible non-citizenship, and obtain a passing score on the TEAS. Upon acceptance to the program, students must provide three letters of recommendation, pass an interview with the admissions department, and provide a written essay. Evidence of good health, a physical exam and immunization, and current CPR must also be provided.  Tuition for the program is $17,366. Books and supplies cost an additional $2,500.
The Eastern Suffolk School of Practical Nursing
The Eastern Suffolk School of Practical Nursing facilitates a practical nursing program that prepares students for the New York State Licensing Examination. The full-time program becomes open for admission in September and runs for 11 months. Classes meet Monday through Friday from 8:00 am to 2:30 pm. A part-time evening program is also available. Classes meet for 17 months – from September through June and the following September through March. The curriculum comprises of classroom and clinical time and covers all levels of patient care. A supervised clinical experience will take place at a local health care facility and gives students opportunities to put their skills into practice. Graduates receive a diploma and are eligible to take the New York State licensing examination. Applicants must pass a nurse entrance exam, which assesses verbal and math skills. It is recommended (not mandatory) that students take the Prep Course for the Nurse Entrance Exam. Completing the Prep Course does not guarantee admission to the program. tuition for the program is $14,550. Additional costs include a physical exam, books, uniform, supplies, graduation expenses, background check, drug test, and books.
VEEB Nassau County
The Practical Nursing Program at the Vocational Education and Extension Board is open to a diversity of multi-cultural adults. The complex curriculum takes into the evolving health care industry and promotes upward mobile by providing a means for advanced training and continuing education. The eleven-month program spans three terms and grants graduates the opportunity to apply for and sit New York State Licensing Exam. Students also have the opportunity to take the Nursing Assistant Exam after the first semester. Each trimester is approximately 16 weeks. Classes meet Monday through Friday from 8:00 am to 1:00 pm for theory and Monday through Friday on alternating weeks from 8:00 am to 1:00 pm for clinical experience. Applicants must be 18 years or older, provide official high school transcript or equivalency, proof of U.S. Citizenship or Alien Registration, pass the entrance test, provide a professional reference, and complete a criminal background check and a history and physical exam and required immunizations. Tuition costs $13,500 for Nassau County residents. A $2000 deposit is due upon registration. Books, uniform, permit fee, licensure exam fee, graduation expenses, and transportation cost an additional $3,500.
Western Suffolk BOCES – School of Practical Nursing
Students who complete the practical nursing program at the School of Practical Nursing at Western Suffolk BOCES are eligible to practice under the direction of nurses, physicians, or other healthcare providers. Graduates meet the eligibility requirements to take the NCLEX-PN for state licensure. A low student-instructor capacity ensures personalized instruction. The program is approved by the New York State Education Department. Students can complete the program in just 18 months and have access to innovative educational resources throughout the program. Job placement assistance is available for all graduates. Additionally, graduates qualify for advanced placement in the Surgical Technology program. Applicants must have an official transcript indicating high school diploma or equivalency, pass the pre-entrance exam, complete a personal interview and submit a writing sample, provide proof of citizenship or residency and professional reference, meet the technical standards, and obtain student liability insurance. Full-time students complete the program in 18 months; part-time students in 20 months. A part-time evening program is available and takes 18 months to complete. The entire program consists of 1,350 clock hours. Tuition for the program is $19,599. Books and supplies cost an additional $1,850.
Suffolk County Community College
Suffolk County Community College's practical nursing certificate program prepares students for entry-level practice. The curriculum also provides a solid foundation for students seeking to enroll in a registered nursing program. Graduates are qualified to take the NCLEX for practical nurses. Interested persons should attend a nursing information seminar. The College reserves to right to make the final selection into the highly competitive program. High school students must complete high school biology, chemistry with lab, and high school math classes. Course topics include Survey of the Human Body, Introduction to Psychology, Standard Freshman Composition, Foundations for Success, and Pharmacology Safety and Dosage Calculations. During the second and third semesters, students will complete fundamentals of nursing, nursing care of adult clients, and nursing care of maternal-child clients.  Al students must complete the 37 credits required for graduation. Tuition for the program is $5,100. Books and supplies cost an additional $1,500.