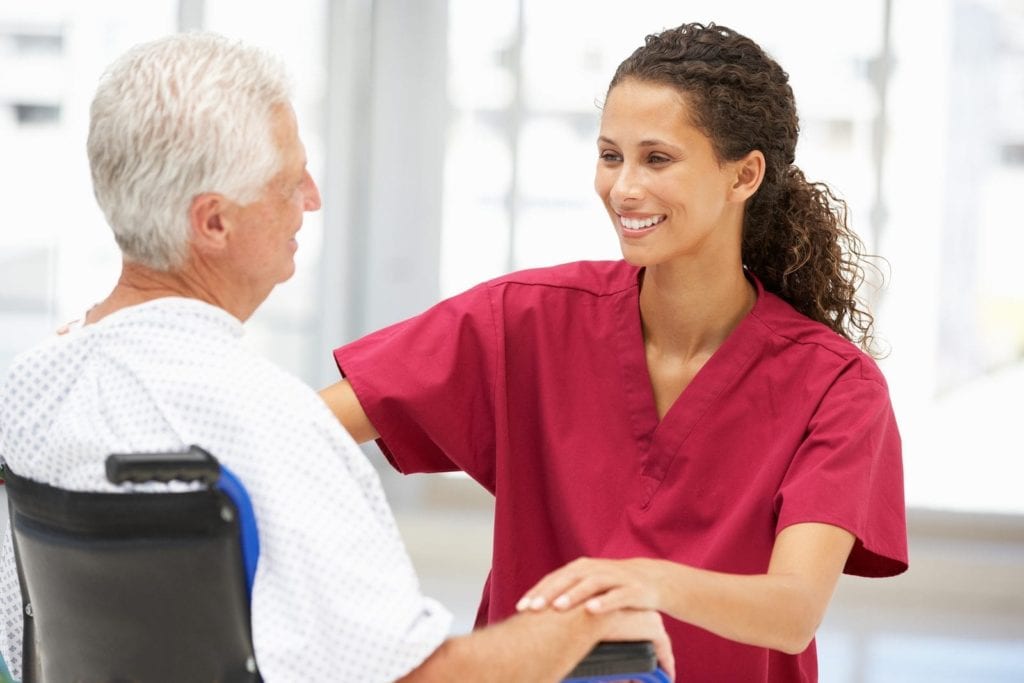 Nursing is more than a career it's a calling. It takes a special kind of individual to face the challenges that caring for others present. A successful nurse is independent, compassionate, empathetic, and caring. Nursing education programs help students hone their skills by providing didactic training and real-world experiences in numerous medical environments. As a licensed practical nurse, you'll become an integral component of the medical team and the primary care provider for the patients you serve. Your tasks and responsibilities will fall within the framework of providing supportive and restorative care under the direction of a licensed physician or registered nurse. The profession opens doors to many opportunities in healthcare, education, research, and specialty areas of practice. Entry-level nurses gain experience primarily in hospitals, long-term care facilities, and doctors' offices.
Erie 2 BOCES – Buffalo
The practical nursing program at Erie 2 BOCES is a 1145 clock hour program that spans 12 months. Instructors equip students with the knowledge and skills to work as an entry-level nurse. Graduates are eligible to apply for the state licensing exam for practical nurses. Classroom instruction is reinforced with practice in the laboratory and supervised clinical experiences in health care facilities. Classes meet four days each week – clinical sessions are 1 to 2 days a week. Applicants must have a high school diploma, passing score on the admissions exam, work-related references, evidence of good health and current immunizations, the $100 non-refundable deposit. Course content includes the fundamentals of nursing, maternity nursing, pediatric nursing, growth and development, math of dosage, pharmacology, anatomy and physiology, vocational ethics, microbiology, and nutrition and diet therapy. The estimated tuition is $9,500 plus expenses for books ($600), uniforms ($150), clinical shoes ($60), supply kit ($60), and watch with second hand ($25). Financial aid may be available through PELL grants, subsidized and unsubsidized direct loans, and Parent PLUS loans. Eligibility is based on the prior year's income.
Address: 175 Jefferson Street, Buffalo, NY
Phone: (716) 947-9056
NCLEX-PN Pass Rate: 41.20%
Trocaire College
Trocaire College prepares practical nursing students for a position as an entry-level licensed practical nurse. The program comprises of classroom sessions followed by clinical experiences in a variety of health care settings. Admissions requirements for the New York State Education Department approved program include a high school diploma or GED diploma, a score of 58 or above on the algebra section of the ACCUPLACER test, biology or chemistry, and a minimum cumulative GPA of 2.5 on all coursework. Students admitted to the program must obtain CPR certification by the first week of classes. Students earn 60 credits at the conclusion of the 3-semester program. Course topics include anatomy and physiology, general psychology, principles of sociology, medication essentials, practical nursing, and fundamentals of practical nursing. Graduates are eligible to write the NCLEX-PN for licensure as a practical nurse. The program cost is $24,010 for tuition and $1,500 for books and supplies.
Address: 360 Choate Avenue, Buffalo, NY 14220
Phone: (716) 826-1200
NCLEX-PN Pass Rate: 68.00%
Erie 1 BOCES
This practical nursing program is a comprehensive course comprising of 1,100 clock hours of classroom and clinical training. New classes begin every April and October. Graduates are prepared for success on the NCLEX-PN for licensure in New York. Applicants for enrollment must attend the mandatory information seminar and successfully complete the Diagnostic Entrance Test (D.E.T.). A high school diploma or HSE, immunization, health insurance, and completion of prerequisite courses are other requirements for admissions. Classes meet Monday through Thursday from 8 am to 2 pm or Monday through Thursday from 4 pm to 10 pm. Course topics include fundamentals of nursing, mental health concepts, communication and interpersonal skills, medical-surgical nursing, maternal-child nursing, geriatrics, pediatrics, transition to practice, human growth and development, care across lifespan, issues and trends in nursing. The course fee of $9,550 includes tuition, supply kit, textbooks, review class, BLS, state license fee, and NCLEX fee. A $275 deposit is necessary to reserve a seat in the class – the deposit will be applied to the tuition. Title IV Federal Student Aid is available for qualifying students.