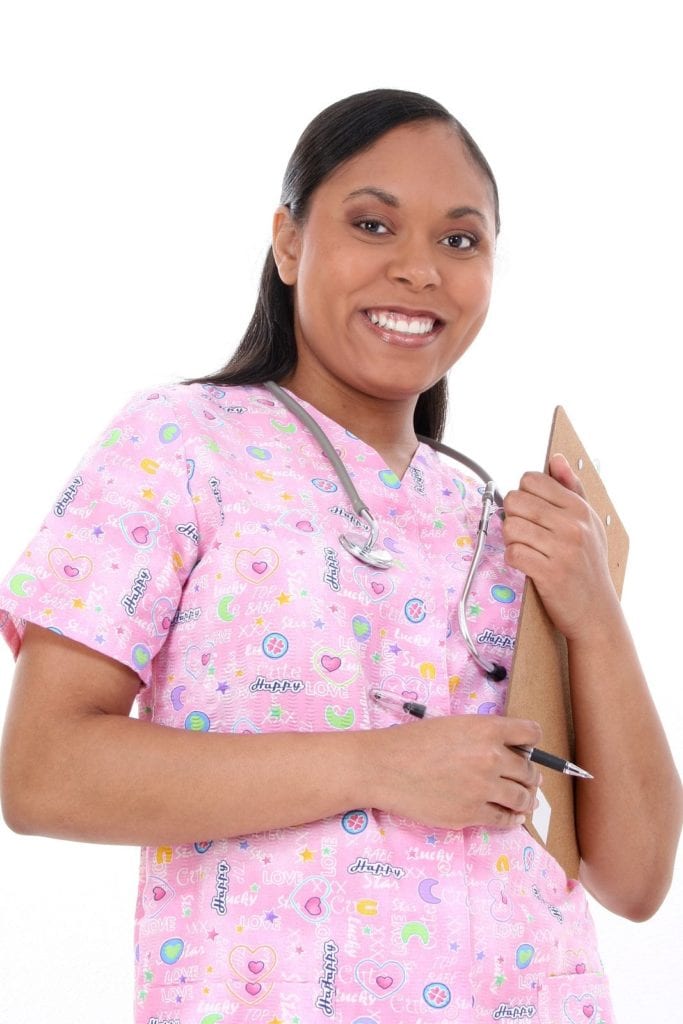 Nurses take a holistic, interactive, and therapeutic approach when caring for patients across lifespan. Through the completion of an accredited practical nursing program, nursing students develop the competence, knowledge, and clinical skills to function as an accountable and collaborative member of the patient care team. They will learn how to demonstrate caring behaviors, manage patient care, assume an advocate role, and promote health and wellness. Graduates may apply for the nursing boards exam to become Licensed Practical Nurses. An LPN practices under the supervision of a registered nurse or physician and within the legal framework of state requirements for the profession. Although LPNs are employed in hospitals, clinics, physicians' offices, and home health agencies, the major of vacancies are available in long-term care where they meet the daily needs of the growing senior population. According to the US Department of Labor Bureau of Labor Statistics, the mean annual salary for a licensed practical nurse in South Carolina is estimated to be $40,090.
Florence-Darlington Technical College
The Practical Nursing program at Florence-Darlington Technical College is designed to equip students with the intellectual knowledge and skills to work in a variety of settings. The program is approved by the South Carolina Department of Labor, Licensure, & Registration State Board of Nursing. Graduates are eligible to apply for the NCLEX-PN to become a Licensed Practical Nurse. The curriculum is designed for students to complete the 48 credits in three semesters. Learning is progressive and covers key knowledge domains, including nursing judgment, spirit of inquiry, human flourishing, and personal identity. Students will learn how to advocate for patients, make professional judgments based on evidence, demonstrate the professional role of a nurse, and examine the evidence that is the foundation of clinical nursing practice. The program admits new students once per year in March for the August semester. Persons interested in enrolling in the program must be accepted as a student at FDTC and attend a nursing career talk before applying to the program. Additional requirements include a passing score at the Proficient Level on the TEAS V test, a 2.0 cumulative GPA and 2.0 program GPA for the semester prior to the application, have a minimum grade C for transferred courses, pass a drug screen and criminal background check, and meet the immunization requirements. Applicants will be ranked based on the admission criteria to select the highest ranked 24 students. Job placement assistance is made available through the Career Services Office for all graduates. Tuition costs $8,271. Books and supplies cost an additional $3,590.
Website: https://www.fdtc.edu/ 
Address: 2715 W. Lucas Street, Florence, SC 29502-0548
Phone: 1 (843) 661-8324
Toll Free: 1 (800) 228-5745
NCLEX-PN Pass Rate: 77.78%

Northeastern Technical College
The practical nursing program at Northeastern Technical College prepares students to play a vital role in the health care team. The curriculum comprises of theory and practical experiences to equip students with a sound background in the health sciences. Course topics include communication, contemporary math, fundamentals of nursing, practical nursing skills, medical-surgical nursing, nursing of older adults, maternal/infant/child nursing, clinical calculations, pharmacology, and basic anatomy and physiology. Admission requires a high school diploma or GED, criminal background check, drug testing, documentation of health and immunization status, and CPR certification. A criminal conviction will make the application ineligible to participate in the clinical experience. All prospective students must attend a mandatory information session. Prerequisite coursework may be required for admission. Selection is based on a competitive admission process. Some qualified applicants may not be accepted due to limitations on space. Tuition costs $7,632. Books and supplies cost an additional $3,685.
Academy for Careers and Technology
The Marion County School of Practical Nursing offers a practical nursing program at the Academy for Careers and Technology. The program approved by the South Carolina Department of Labor, Licensing and Regulation, Board of Nursing and accredited by the Accreditation Commission for Education in Nursing (ACEN). The curriculum follows an 18-month course of study divided into two 9-month segments. It requires completion of 1,496 clock hours including 447 hours of clinical and lab. While the courses do not have college credit, students are awarded 15 hours of nursing credits that may be applied to a registered nursing program within the state. Graduates of the program will be able to use critical thinking to assess, plan, intervene, and evaluate the needs of patients, communicate and interact effectively, demonstrate ethical behaviors in practice, participate in lifelong learning, assist in the maintenance of health, and take the nursing boards to become a Licensed Practical Nurse. The program admits new students in August. Applicants must submit a completed application and fee, earn acceptable scores on the pre-entrance test, complete an admissions interview, submit a birth certificate, name change documents, health forms, and high school transcript, complete a criminal background check and drug screen, and pay all the program's fees.