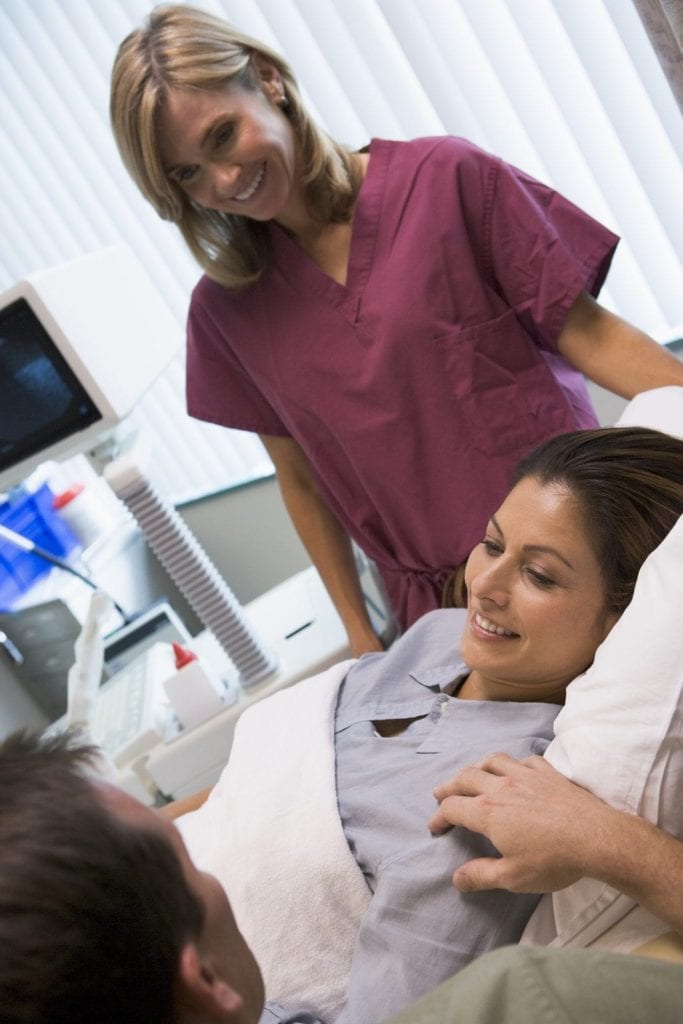 Practical nursing is one the most in-demand professions in the field of health. A licensed practical nurse cares for patients under the direction of a registered nurse or physician. Duties include wound care, dispensing medications, taking vital signs, collecting samples for testing, and feeding and assisting patients with personal care. Practical nursing programs prepare students for success on the National Council Licensing Examination for Practical Nurses (NCLEX-PN) – a requirement for licensure in Michigan. Those who successfully pass the exam and meet the requirements for state licensure – including criminal background clearance – are eligible to practice as an LPN in hospitals, long-term care facilities, clinics, outpatient facilities, home health, and other healthcare settings. The US Department of Labor, Bureau of Labor Statistics projects a 16% growth in employment for licensed practical and licensed vocational nurses from 2014 to 2024 – a rate that is faster than the average for all occupations. The State of Michigan DTMB also projects a positive outlook for practical nurses with an expected 5.5% growth from 2014 to 2024.
Detroit Business Institute-Downriver
The practical nursing certificate program at the Detroit Business Institute is both challenging and rewarding. Through classroom lectures and practical training experiences, students gain the proficiency to care for patients in a variety of settings. Course modules include medical surgical nursing, maternal child nursing, gerontology, dosages and calculations, pharmacology, the fundamentals of nursing, medical terminology, transition and roles of the LPN, and nutrition. The program covers a total of 1135 classroom and clinical hours for a total of 60.5-quarter credit hours. Students who complete the program's requirements will receive a Certificate of Completion and will be eligible to take the NCLEX-PN for licensure in Michigan.
Admission criteria:
Must have a high school diploma or GED
Must pass a criminal background check and drug screen
Take and pass the ATI TEAS examination with a minimum score of 30 overall and a minimum of 20 on the math portion. Candidates who score less than 40 on the Math and Science subtest will be required to enroll in mandatory tutoring
Submit a completed health appraisal form including a satisfactory TB screen and documentation of immunizations and titers
Submit to letters of recommendation – from a teacher, employer or clergy
Must have and maintain CPR certification – BLS/CPR for Healthcare Professionals with AED training
Attend a personal interview with a member of faculty
Complete the prerequisite courses with a minimum grade C – Anatomy and Physiology, Psychology, Math, and English Composition
Tuition for the program is $29,400 based on attendance for two academic years. The cost of books, supplies, and fees must be added to the cost.
Address: 19100 Fort Street, Riverview, MI 48193-6799
Phone: (734) 479-0660
NCLEX-PN Pass Rate: 84%
Dorsey Schools
Dorsey Schools prepares practical nursing students for a rewarding career in healthcare. The curriculum includes both practical and didactic instruction in the areas of medical terminology, computer applications, anatomy and physiology, practical nursing fundamentals, applied math, dosages and calculations, mental health, pharmacology, and medication delivery. Students also learn medical surgical nursing, pediatric nursing maternal and newborn nursing, geriatric nursing, and transition to practice. Students will complete supervised clinical experiences in a variety of settings that will provide real-world opportunities to apply the principles learned in the classroom and clinical lab. Graduates will receive a practical nursing certification and will be eligible to sit the NCLEX-PN for state licensure. The normal timeframe for completing the program is 48 weeks.
Admission criteria:
Must have a high school diploma or equivalent
Attend a career planning session
Take and pass the ATI TEAS V test with a minimum score of 42
Submit a 500-word essay in APA format responding to 5 specific questions
Provide three references – two must be healthcare related and one must be professional
Attend a session with a financial aid officer
Attend an interview with an admissions panel
Sign the criminal background check authorization form
Complete a satisfactory drug screen
Must meet all the health requirements including current CPR/BLS certification, up-to-date immunizations, and negative TB test
Submit official transcripts as evidence of completing high
Submit a completed application and non-refundable fee of $200
Tuition for the program is $29,280. It includes books, supplies, electronic device, medical scrub, stethoscope, and graduate cap and gown.
Address: 31739 John R Road, Madison Heights, Michigan 48071
Phone: 248-588-966
NCLEX-PN Pass Rate: N/A
Abcott Institute
Adults who want to build a strong foundation for a career in practical nursing and continued study in the field should enroll in the Practical Nursing program at Abcott Institute. The curriculum will didactic course content as well as skills practice, and hands-on off-site clinical experiences supervised by caring faculty. The classroom coursework and practical experiences will reflect the Practical Nurse scope of practice for the state. Hands-on learning will commence on site in the school's modern labs and will continue in various clinical environments off site. Students will have opportunities to use communication and interpersonal skills, therapeutic nursing care, restorative and rehabilitative nursing, and nursing interventions under the direct supervision of a registered nurse. Areas of study include fundamentals of nursing, anatomy and physiology, medical terminology, pharmacology, medical surgical nursing, maternal child nursing, pediatric nursing, geriatric nursing, mental health, math for allied health, health assessment. Graduates will have the confidence to take and pass the state licensure exam and provide safe and patient-centered care to diverse patient populations. They will be encouraged to commit to lifelong learning to improve patient outcomes and advance the profession. The duration of the program is 51 weeks and will consist of 16 course modules. Classes will meet Monday through Thursday from 9:00 am to 3:00 pm. Clinical hours may vary.
Admission criteria:
Have a high school diploma or GED equivalent
Attend an information session with an admissions representative
Be at least 17 years of age
Provide valid driver's license or state ID with photo and a verifiable social security number
Achieve the score requirements on the ATI TEAS test
Attend an interview with the nursing panel.
Maintain current American Heart Association/BLS certification throughout the program
Submit a completed application and fee
Provide a negative TB test – a TB skin test or chest x-ray
Provide proof of up-to-date immunizations
Have current health insurance
Pass a criminal background check and drug screen
Tuition will cost $25,000 for students who complete the requirements in the allocated 12-month timeframe. It includes textbooks, uniforms, NCLEX-PN exam fee, tutoring, and NCLEX live review.
Address: Crossroads Building, 16250 Northland Drive Suite 205, Southfield, MI 48075
Phone: 1-248-440-6020
Fax: 248-440-6099
NCLEX-PN Pass Rate: N/A