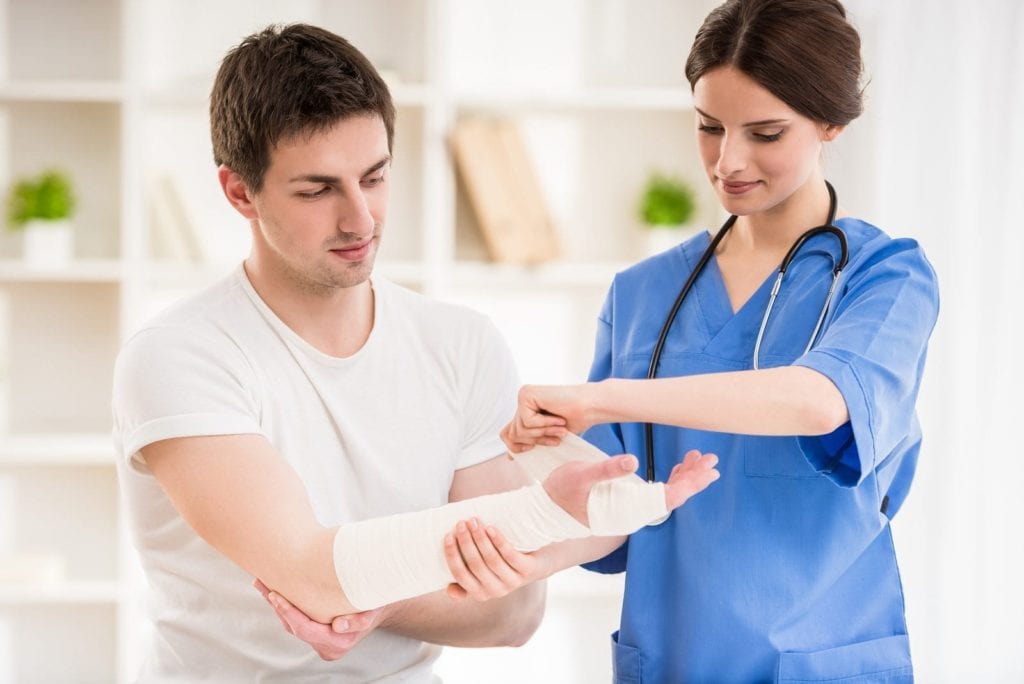 As a state, Louisiana is working collaboratively with all interested parties to address the shortage of nurses that's projected to increase in next decade in response to the aging baby boomer population. Along with the aging population, an estimated 48% of the workforce is approaching retirement age, and there's growing concerns about the ability to train new staff to meet population demands. According to a report from the Louisiana Center for Nursing, the majority of LPNs are employment in long-term care facilities (5,411) and hospitals (4,569). The primary effects of the nursing shortage will be felt in Baton Rouge, New Orleans, and Houma. Admission to LPN training programs is largely competitive as there's a struggle to enroll students to meet the workforce demands. The challenge of enrolling enough students is compounded by the limited space availability in relation to the volume of applicants. Prospective students must seek to meet the enrollment requirements as closely as possible to gain a spot in the competitive admission programs. Training includes didactic and practical learning opportunities to equip graduates with the skills to feed, bath, and dress patients, administer medication, monitor equip, supervise staff, and monitor patients' progress.
Delgado Community College
The practical nursing program at Delgado Community College prepares students for practice as a licensed practical nurse. The training includes classroom lectures and clinical experience – which accounts for more than 50 percent of the training. Students must earn 80% or higher on the required major courses such as introduction to practical nursing, essential nursing skills, medical surgical nursing, pediatric nursing, obstetrical nursing, mental health nursing, introduction to pharmacology, career preparation, pharmacotherapy and nursing, and drug dosage calculations. Other courses include an introduction to anatomy and physiology and medical nutrition therapy. Upon completion of the 59 credit hours, graduates become eligible to take NCLEX for practical nurses.
Admission criteria:
Must be a high school graduate or have a high school equivalency
Must be eligible to take MATH 120 and ENGL 101 by the entrance date – must have completed or tested out of developmental English, math, and reading via Delgado's placement test or qualifying ACT scores
Must have a GPA of 2.0 for all college coursework
Must be in good health
Complete the KAPLAN Pre-Nursing Admissions Exam with a score of 70% Math, 68% Reading, and 60% Writing. Scores lower than the minimum will be ineligible for admission
Must have valid CPR certification before enrolling in the first nursing course
Must be a US citizen or permanent resident of the US.
Complete recommended prerequisite courses – Anatomy and Physiology and Medical Nutrition for Allied Health
Submit a completed application for admission
Complete a criminal record check
Submit to mandatory drug screening
Tuition costs $2,039.52 per semester. Additional expenses for uniforms, LSBPNE initial fees, books, CPR, nurse cap, fingerprinting, FBI check, cap and gown, graduation fee, liability insurance, health, and drug screen will apply.
Website: https://www.dcc.edu/
Address: 615 City Park Avenue, New Orleans, LA 70119
Phone: (504) 671-5000
NCLEX-PN Pass Rate: 100%
Nunez Community College
Through its comprehensive practical nursing program, Nunez Community College seeks to meet the educational needs of students preparing to provide bedside care as practical nurses. The revised program now permits faster entry and completion of the curriculum requirements. Course topics include fundamentals of nursing, introduction to anatomy and physiology, diet and nutrition therapy, pharmacology and math of nursing, medical surgical nursing, IV therapy, maternal child nursing, mental health nursing, and practical nursing professionalism. Students must complete a total of 69 credits to graduate from the program. The curriculum offers 1631 contact hours: 746 hours in the classroom, 173 lab hours, and 712 clinical hours. Graduates are eligible to take the NCLEX-PN for state licensure as practical nurses. The duration of the program is 16 months. Admission to the program is limited and competitive. Applications for the Spring semester runs from August 15th through October 15th and from February 1st through March 30th for the fall semester.
Admission criteria:
Applicants must be registered students at Nunez Community College
Must have a high school diploma or GED
Submit acceptable placement exam scores from a recognized placement exam – ACT (Math 18, Reading 20, Language 18), Accuplacer (Math 48, Reading 65, Language 74). Accuplacer Next Gen (Math 243, Reading 250, Language 241)
Obtain acceptable score in the HESI Pre-Nursing Admission Assessment exam
Must have a minimum 2.0 GPA on previous college coursework
Must have US residency or citizenship
Provide documentation of immunization – MMR, Varicella, TB test or chest x-ray, Hepatitis B or declination
Must maintain current CPR certification (BLS for Healthcare Providers from the American Heart Association)
Obtain criminal background clearance
Tuition costs $2,127.52 per semester for resident students and $3,877 per semester for non-resident students. Additional costs for books, uniforms, supplies, CPR certification, insurance, immunization, fees, and NCLEX exam are not included.
Website:  https://www.nunez.edu/
Address: 3710 Paris Road, Chalmette, LA 70043
Phone: 504-278-6467
NCLEX-PN Pass Rate: 100%
Delta College
The Practical Nurse Program prepares student for employment entry-level Licensed Practical Nurses. Instructors emphasize the role of the practical nurse – the promotion of health, prevention of illness, restoration of health, and alleviation of suffering. The curriculum includes theory and practical training that meets the guidelines stipulated by the Louisiana Board of Practical Nurse Examiners (LSBPNE) for the education of practical nurses.  and is planned related to the practice of nursing focusing on direct patient care. We seek to provide each student with both the technical skills and knowledge, which will enable them to join the nursing community as competent, compassionate, caring practical nurses. Delta offers job placement assistance, convenient day and evening classes, clinical experiences at local health care facilities, and affordable tuition. The duration of the program is 16 months.
Admission criteria:
Must be at least 17 years of age to start and 18 years at the anticipated graduation date
Must be a high school graduate or equivalent
Must complete a personal interview with an admission representative
Must be a US citizen or legal immigrant – appropriate documentation must be provided
Must submit to random drug testing at any in the program
Must have current immunization MMR, Varicella, TB test or chest x-ray, Hepatitis B or declination
Must maintain current CPR certification (BLS for Healthcare Providers from the American Heart Association)
Obtain criminal background clearance
The program cost of $29,000 includes registration, tuition, books and supplies. Other costs include fingerprinting, electronic fingerprinting card, state board application, NCLEX registration, and graduation tunic.
Website: https://deltacollege.com/
Address: 105 Gause Blvd W., Slidell, LA 70460
Phone: (985) 250-3078
NCLEX-PN Pass Rate: 98.21%