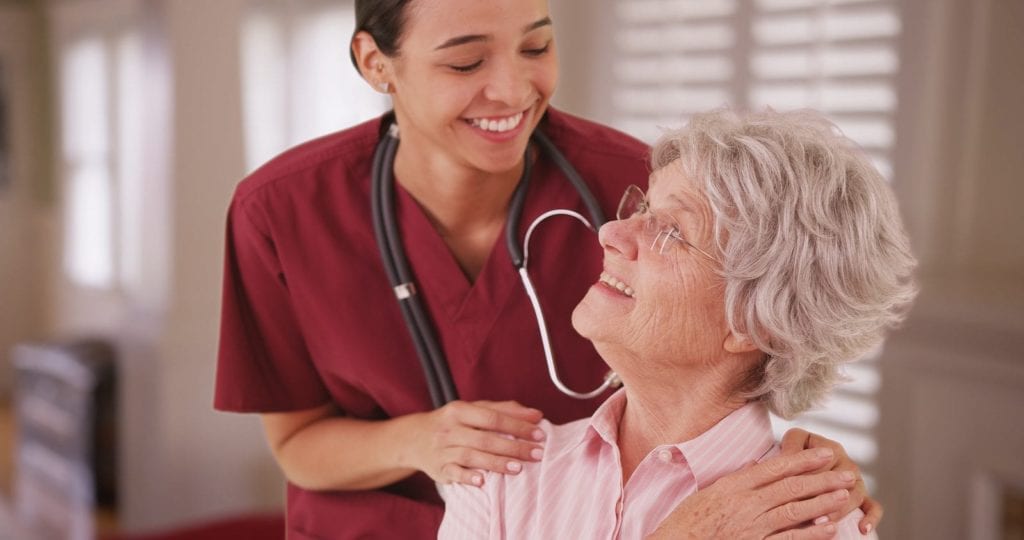 Licensed practical nurses provide basic medical care under the supervision of a registered nurse or physician. They form a vital part of the health care team as they collaborate with other professionals in the interest of patients' health. Their duties include the administration of basic care, monitoring patients' health, keeping records, changing bandages and inserting catheters, and discussing the patients' status with doctors and nurses. In some medical settings, LPNs might supervise other LPNs and unlicensed medical staff. According to the Bureau of Labor Statistics, employment for LPNs is expected to grow 16 percent from 2014 to 2024, faster than the average for all occupations. The health care needs of the aging population will create more demand for experienced health care professionals. A projected 35 percent of the LPN workforce is expected to retire in the next decade and will need to be replaced in hospitals and long-term care facilities. The median annual wage of licensed practical nurses was $44,090 in May 2016.
Delta College of Arts & Technology, Inc.
The Practical Nursing program at Delta College of Arts and Technology prepares students to pass the Louisiana Practical Nursing Exam to obtain a license to practice as a Licensed Practical Nurse. The program is available in a full-time and part-time basis. The day classes run for 16 months and the evening classes require 24 months for completion. The curriculum covers 1705 classroom and clinical hours and equates to 98 credit hours. Course topics include introduction to practical nursing, anatomy and physiology, nutrition and diet therapy, geriatric theory, nursing fundamentals, introduction to practical nursing, pharmacology and medication administration, medical surgical theory and clinical, neonatal and maternal theory and clinical, pediatric nursing theory and clinical, geriatric nursing, and career readiness. Upon completion of the program, graduates will be able to apply knowledge of health and illness to meet the needs of their patients, exhibit awareness of safety, exhibit self-confidence, and cooperative attitude to secure employment in the field of practical nurse and be aware of the value of continuing education. Applicants must have a high school diploma or GED, be a US citizen or permanent resident, complete an admissions interview, meet the entrance test requirements, have no criminal convictions, comply with the health requirements, meet the fingerprinting requirements, submit to random drug testing, and be willing to see a physician at any time in the nursing program. Health requirements include a completed health history appraisal form (completed by the physician), proof of positive lab results for MMR, Tdap, and Mantoux/TB test, complete Hepatitis B series of three shots, and sign a medical release form if pregnant. As part of the admissions process, students must complete fingerprinting no later than 60 days before the start of the program. Delta College offers job placement assistance, affordable tuition, quality instructors, clinical experiences at local health care facilities, day and evening schedules, and financial aid to qualifying students. Tuition, books, and supplies cost $27,800.
South Louisiana Community College
South Louisiana Community College offers a practical nursing program that prepares students for success on the state licensure exam. The program is accredited by the Louisiana State Board of Practical Nurse Examiners. It is designed to prepare students for entry-level employment in the field of nursing. Students learn through classroom lectures, lab practicum, and supervised clinical activities in approved hospitals and nursing homes. Students will complete a total of 58 credit hours for the concentration and 2 additional credit hours. Course topics include nurse aide fundamentals, A&P for Healthcare Providers, basic pharmacology, practical nursing fundamentals, practical nursing perspectives, advanced pharmacology, care of mental/emotional disorders, advanced pharmacology, care of medical surgical disorders, IV therapy, care of obstetrical clients, care of children and adolescents, and PN leadership and professionalism. Applicants must meet all the admission requirements for SLCC and those established by the LSBPNE to be admitted to the program. Those who do not qualify should take courses in math, English, anatomy and physiology, and nutrition, which will help them qualify for entry. Meeting or exceeding the minimum standardized test scores as established by the LSBPNE is also essential to admission. Test scores must not be older than 3 years. Other requirements for admission include a high school diploma or equivalency, a minimum cumulative GPA of 2.0 for SLCC courses, pass a criminal background check, official college transcripts (if applicable), and the application processing fee. Tuition costs $11,101. Books and supplies cost $1,830.