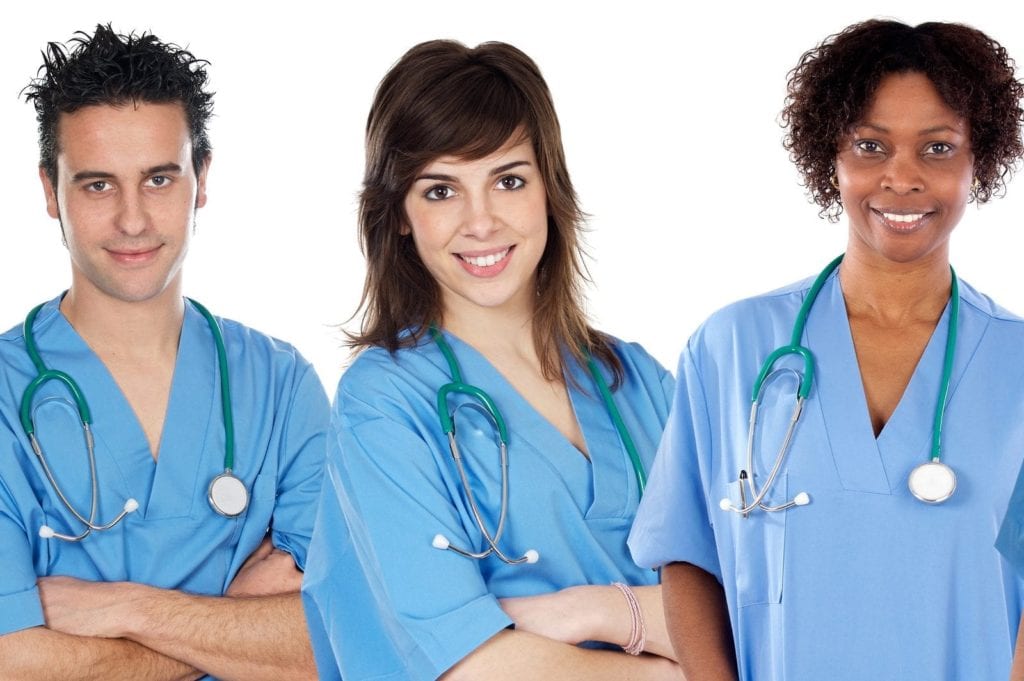 Nurses love their job for many reasons. Licensed practical nursing presents the opportunity to choose a distinct nursing career path from a multitude of options. This particular benefit is available for new nurses as much as it is available for experienced nurses looking to change work environments throughout their career. A new LPN should consider the Bureau of Labor Statistics projections for LPNs but more so the source of the projections. The needs of the aging population will change over the next decade and cause a dynamic shift in the industries contributing to the projected growth. Right now, and in the distant future, LPNs will be needed in home health care and long-term care. An individual using the demands in these areas as a point of entry, could later gravitate to other industries when the need and opportunities arise. Whatever the setting, LPNs core duties involve monitoring and recording patient stats, assisting patients with basic hygiene, communicating health concerns with patients and their families, and performing administrative duties. Additional duties will vary depending on the medical environment, such as community care facilities, physicians' officers, general medical and surgical hospitals, nursing care facilities, and home healthcare.
Isabella Graham Hart School
Applicants to the practical nursing program at Isabella Graham Hart school must be 17 years or older, possess a high school diploma or equivalent, pass the Test of Essential Academic Skills (TEAS) entrance exam, and complete college-level classes in psychology and English. All applicants must complete an assigned essay and submit three recent (not older than one year) character references. The school accepts online applications only with the non-refundable application fee of $50. Students can complete the program in two semesters, 600 clock hours each for a total of 1200 clock hours. The first semester courses include practical nursing, fundamentals of nursing, interpersonal relationships, anatomy and physiology, the nursing process, and documentation. Instruction in medical-surgical nursing, mental health nursing, care of the older adult, community health nursing, pediatric nursing, and maternity nursing follows in the second semester. The estimated cost of the program without computer training is $14,710 including school fees, ATI Live Review, graduation fee, application for the NCLEX-PN, and application for licensure. Students must budget for textbooks and clinical supplies.
Wayne-Finger Lakes BOCES – Rochester
Students enrolled in the practical nursing program at WF Lakes BOCES will learn to collect data, plan, implement, evaluate, and provide patient care for success on the New York state board exam. The curriculum comprises of 1,125 hours of classroom instruction, laboratory skills training, and clinical experiences in medical facilities, such as acute medical-surgical units, long-term care facilities, and continuous care facilities. Both day and evening schedules are available for students' convenience. Applicants must possess a high school diploma or GED, the physical and mental abilities to perform their duties as a practical nurse, and demonstrate the academic proficiency on the ATI placement exam. All applicants must submit two character references and attend an information session to learn more about the course requirements. Admission to the competitive program is based on a first-come, first-served basis. Technical units of study include introduction to practical nursing, professional development, nursing science, nutrition, anatomy and physiology of the human body, fundamentals of nursing, patient safety, legal and ethical aspects of nursing, obstetrical nursing, pediatric nursing, infection control, medical-surgical nursing, growth and development. Tuition for 1125 hours of training is $17,675 inclusive of books, clinical supplies, uniform, ATI assessment and review, ATI live review class, NCLEX exam, and NYS licensing fee.
Educational Opportunity Center of Rochester
The practical nursing program offered by the Educational Opportunity Center of Rochester is accredited by the New York State program. The course content, delivered through classroom and clinical experiences, qualifies students to take the state board exam for practical nurses. Experienced and qualified instructors emphasize safe and competent patient care in acute and long-term care facilities. Applicants are expected to attend an information session before scheduling an interview. Complete the online application only after attending the information session – up-to-date schedules for the sessions are available online. Applicants must meet all SUNY/REOC requirements, including immunization records, criminal background clearance, proof of US citizenship or legal alien status, and physical health clearance. The school administers the Test of Adult Basic Education (TABE) to all applicants. The 12-month program has a daytime schedule only. Individuals with a qualifying income will receive financing for the program.
Marion S. Whelan School of Practical Nursing
The practical nursing program at the Marion S. Whelan School of Practical Nursing is recognized by the New York State Education Department and accredited by the Accreditation Commission for Education in Nursing (ACEN). The hospital-based program assures students of first-rate didactic and clinical training. Apart from gaining a wealth of clinical experience, students earn college credit to transfer into the registered nursing education program. Outside of the time spent in the classroom, students complete over 490 hours of clinical experiences in acute care and long-term care settings. They also receive observational experiences in the Child Care Center, Surgical Services, Dialysis Center, and Diagnostics and participate in a clinical rotation in home health care. The one-year program gives students 20 college credits in anatomy and physiology, English, and psychology – transferable to Finger Lakes Community College.
Applicants must successfully complete a course in Biology with a minimum grade C as a condition for admission. Accepted applicants must obtain certification in Basic Life Support before the first day of classes. The cost of the program is $10,000 including expenses for uniform, textbook, and supplies. Financial aid is available for qualifying students.